You Asked | We'll Try to Answer!
Lately we've received many email inquiries about where to find a 1 Euro Home in Italy. What you find on the internet can often be confusing and sometimes suspicious. There's been plenty of media attention too, but still, how do you find one and what can you expect to spend? Here's some information and some links to the municipalities that offer or have offered 1 Euro Homes.
We'll end the article with some feedback from people who we've talked to about buying a home in Italy.
UPDATE 2023: 1 Euro Homes in Sicily for Sale!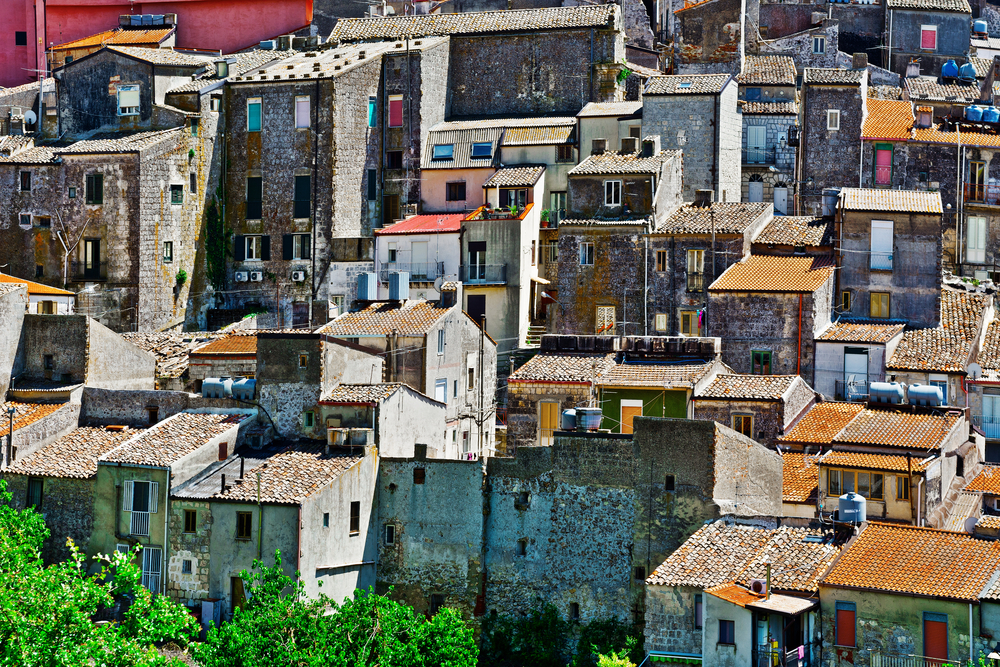 Reality Check
You know the saying, "if it sounds too good to be true…?" Well, maybe it is. However, for the right person, living in a small Italian village may be a dream come true. Here's some things to keep in mind:
1) A home sold for the symbolic price of 1 Euro will probably be a "ruin". Expect that many won't have a roof, or functioning (to code) plumbing and electricity. In some cases, the 'as is' condition is unsafe, making it impossible to enter and have a proper look. Also, find out if the town has adequate wifi if you plan on working remotely while living there.
2) 'The 1 Euro Home Project 'small town' or 'village' usually means an 'ancient, rural town'. Roads may be in disrepair or even nonexistent — think that donkeys were the primary source of transportation long ago, and some roads haven't changed since then . You'll more than likely, need a car plus, hope that the streets leading to your home are wide enough for one. Remember that the town won't be near a train station or airport.
3) Be prepared to begin your renovation project within a year of purchase. Anticipate registration and permit fees, and potentially other costs depending on the municipality. You may be obliged to contract architects and builders that the comune assigns, or are from the town (which does support the local economy).
4) The municipality ('comune') will ask for a surety bond which typically is between €1000-€5000. It will expire by the end of the completed work which must usually be carried out within three years.
Restoring a Piece of History
Restoring a 1 Euro Home is a great thing to do if you are prepared for the hard work involved and comfortable that it is executed mostly, when you're not there. Firstly, you are not just restoring a home, but helping an entire village return to its ancient splendor. These villages were abandoned by Italians who moved to larger cities or abroad. As a foreign retiree or someone looking for an adventure "off the beaten path", your investment means that an area that is near extinction, can attract new investors and tourists.
Secondly, you'll be part of giving an almost forgotten corner of the world, new life.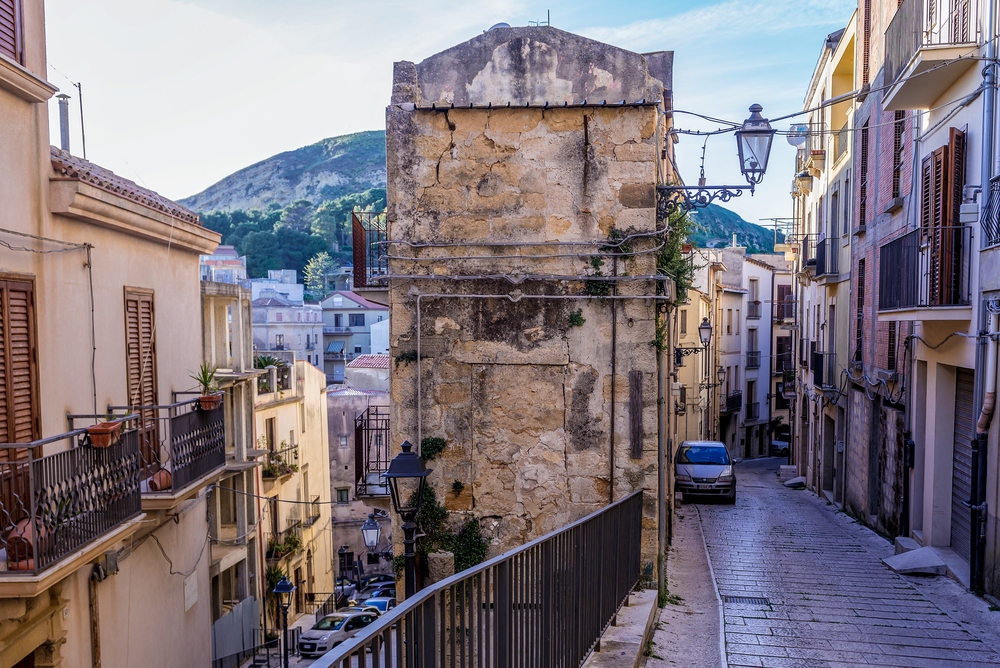 A Bit of History
According to a report in The Guardian, the initiative began in 2008 in Salemi, a town south of Palermo. The then Mayor Vittorio Sgarbi and his friend Oliviero Toscani initially offered run down homes for one euro to anyone who was able to restore them while maintaining their original characteristics and within two years. The current Mayor has since continued the project.
How to Bid for a 1 Euro Home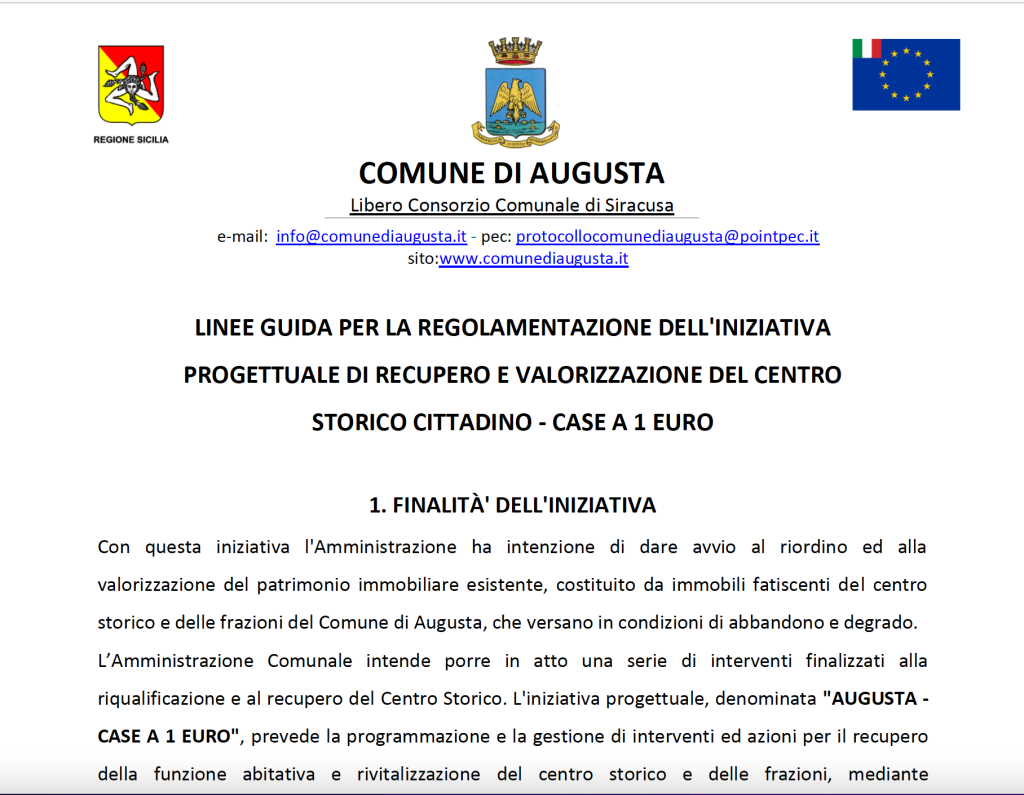 As difficult as it may be, contact directly the municipality that you are interested in. One of our contacts from the Comune Messina suggested that interested parties contact these municipalities (comuni pl; comune sing):
Pettineo
San Piero Patti
Saponara
Sambuca di Sicilia – This website provides information about available homes.
Augusta – This website provides downloadable forms.
Città di Bivona
Mussomelli
Pettineo
Piazza Armerina
Racamulto
Regalbuto
Città di San Cataldo
Serradifalco
Salemi – This website provides a link to an external site that offers information about 1 Euro Homes availability in this municipality.
Termini Imerese
Citta di Valguarnera Caropepe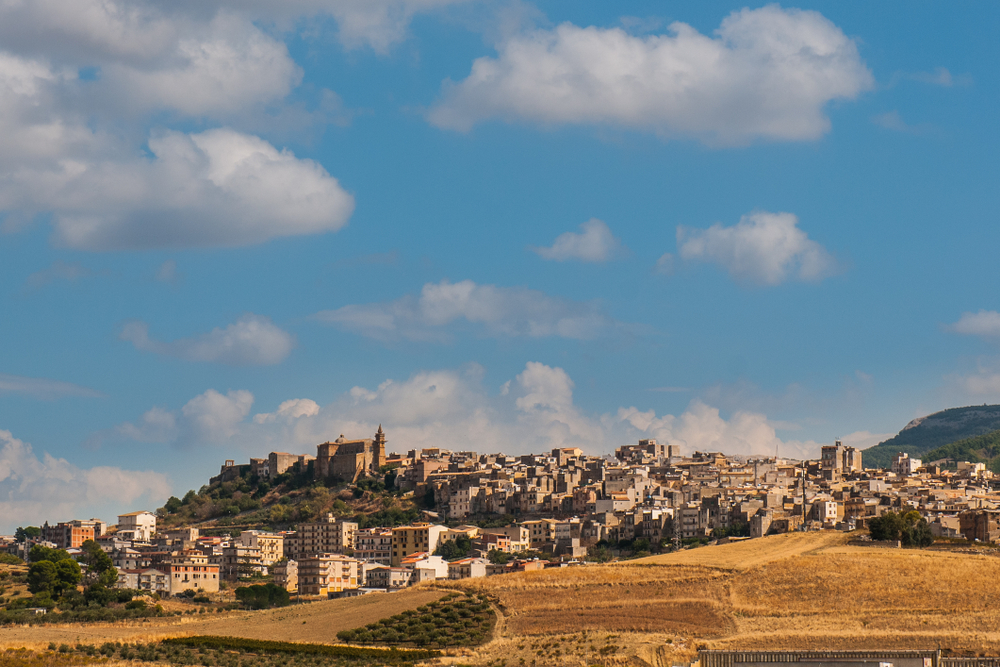 What Foreigners Who Live in Italy Say About 1 Euro Homes
"I think the golden rule in real estate is 'location, location, location'… For those who are just interested in getting a property anywhere in Italy, are not focused on a specific area, and want to start life in Italy on a budget, then 1 Euro Homes can be great." ~ Stephen & Ricardo of Villa Giara
"I think the 1 Euro Home Project is a great idea and it's helping to revive some rural areas. However, even though the idea of snapping up a 1 Euro house might seem like a wonderful deal, I see several downsides…" Juliana of Wonderful Marche
"Probably they are not the best places for vacation rentals. There are 1 Euro properties that are in areas that are so unknown that no one wants to go there. Unless you are Italian and have family there, no one would ever think of those places." ~ Daniele of Antoniella Real Estate
"We have seen an increasing number of applications, most likely due to some initiatives like the 1 Euro home programs." ~ Marco of Italian Citizenship Assistance
"When we're talking about 1 Euro Homes and depending on which municipality (because each one has their own way of doing it) you'll find most homes are not actually 1 Euro – that is the starting opening bid. Many of these homes can go from a few thousand to 20 or 30 thousand Euros." ~ Rafael of Not Your Average Globetrotter
What We Suggest
Before you make a commitment, we suggest that you visit the town and potential home a few times and in different seasons. Stay for a while in the town and get to know the locals. Investigate the new tax incentives offered to retirees who settle in Sicily and certain areas of Southern Italy.
Talk to Us!
If you're in the process of buying a 1 Euro Home or have renovated one, we'd love to hear from you. Send an email to lisa @ liveinitalymag.com.
You may also like reading: "Castropignano: Too Good to Be True?"