Rafael Di Furia Discusses Italian Citizenship by Descent
Since a child, American born Rafael Di Furia dreamed to live in Italy. From hearing stories while sitting on his grandfather's lap to traveling the globe from the age of 17, Rafael's heartstrings kept pulling him to Italy. Today, this young globetrotter has settled down in Rovigo located in the Veneto region after acquiring Italian Citizenship by Descent.
No longer having to worry about a temporary visa status, Rafael can now focus 100% on his YouTube channel and work as a digital content creator. He began his channel to provide information that he was not able to find when he started the process of moving to Italy. NYAG "Not Your Average Globetrotter" covers his personal insights on almost everything you may need to know about Italy, living in Italy as an expat, and Italian Dual Citizenship. His audience has quickly grown to over 18K dedicated followers in just a few years.
Once you get to know Rafael, you can't help but start singing Dean Martin's 1953 hit. His Pizza, Pasta and Amore philosophy may just hit your eye…and motivate you to start packing your bags!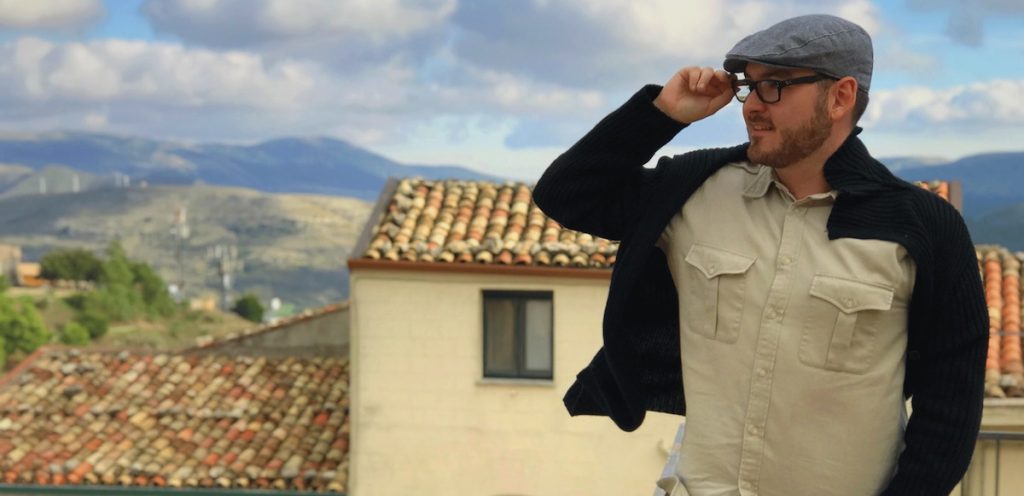 Chat with an Expat
Live in Italy Magazine was pleased to have a long chat with Rafael, We covered many subjects including: Italian Citizenship by Descent; his career as a video producer and content creator; what repatriation (expat life) and a return to his ancestral roots means to him; 1 Euro Homes; and long-term rental contracts in Italy.
Read a synopsis of our conversation below and watch the full version (that includes many things not mentioned below) on the Live in Italy Magazine YouTube channel.
Where did you grow up?
I grew up between California and Washington State, near San Francisco and Seattle. Then I ended up leaving America at the age of 17, travelled around for a long time and ended up finding myself in the land of my ancestors.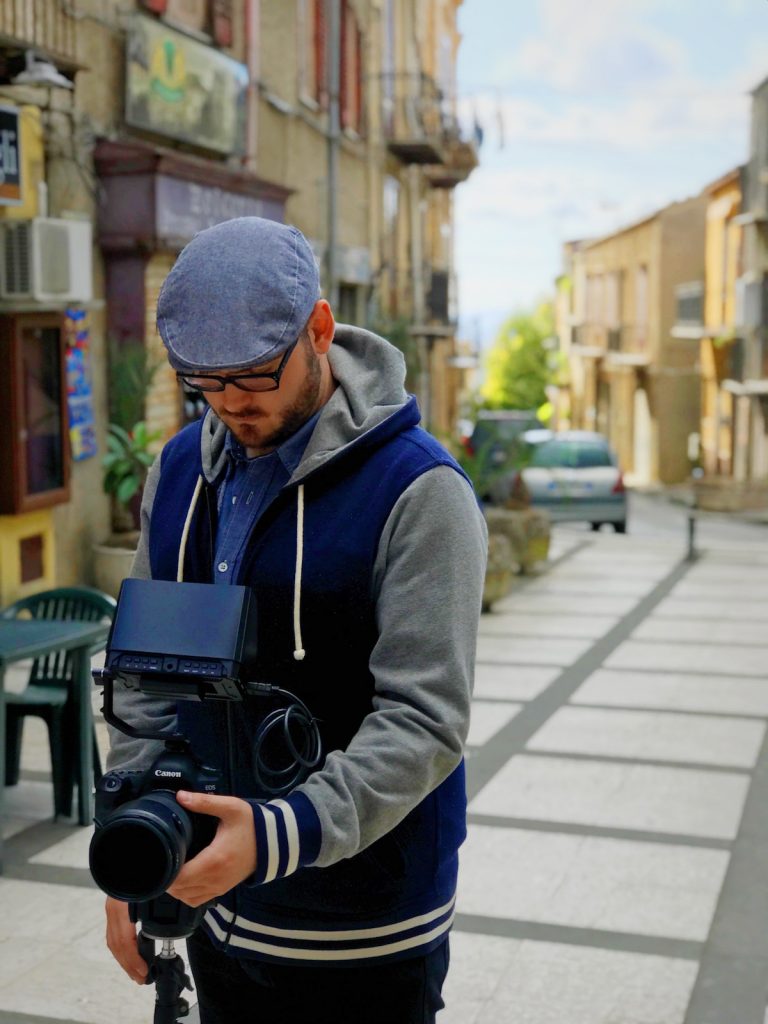 How long have you lived in Italy?
It's been just a little more than three and a half years that I've been living here full time. Growing up, we did come here a number of times on little vacations. I knew that this was the place that I wanted to end up actually living.
Share how the decision to live in Italy came about.
It's a little bit of a long story, but the short version is that was when I was about 12 years old, I was watching the early evening news and I happened to hear something about Irish citizenship and a family friend had recently got Irish citizenship. I just figured well if Irish people could do it, then why can't Italian people do it? It ends up that not everyone can get a citizenship through their line of descent, but it just so happens that Italy is one of these few countries that it would be possible to do this.
Growing up, my Italian heritage was something that was always very well known. Our family is like, "this is who we are." Our family came from Italy and my grandfather was especially proud of his heritage. He was my father figure and so his influence on my life very much made an impact on having a love for a land that I had never known myself.
Over time, I developed this desire to get to know it first-hand rather than second and third hand through different stories shared when growing up. I can even remember sitting on my grandfather's lap from when very, very little and he'd be telling me about an injury that he had on one of his fingers. When he was growing up they used to smash the grapes in his basement for wine and that was just something that he lived with. It was a little thing and then there were other cultural things that ended up coming up. I only realized maybe later that they were very much a part of this Italian influence on my life.
To get to know the country better and the culture and the peoples because Italy isn't just one place with one people. It's a single country with a lot of different places and a lot of different kinds of people that are culturally very different. That is something I am blessed to be able to get to know throughout this time here.
Are you an Italian citizen and if so, by descent?
Yes, Italian Citizenship by Descent is the general term used in English. In Italian, it borrows from Latin, Jure Sanguinis meaning by way (or through) blood. Because my ancestors were Italian that has allowed me to come into this country – you could even say repatriate rather than become an expat.
What part of Italy is your family from?
My family has roots in Campania and Puglia (Apulia.) I actually have to admit that I haven't had the time to get down to where my family is. That's something that's been on my list for a long time.
How long did it take to get citizenship?
My situation is atypical. For me from start to finish, it was fourteen years. Normally for most people it would be, from document gathering plus processing, anywhere from let's say starting around a year to about two or three years, depending if it was after 1948 (for female ancestry) or through male ancestry.
Do you speak Italian now or growing up. How's it going?
I'll admit that my Italian is not the best. I can get around with the basics and have basic conversations. I still struggle with fully expressing myself the way that I can in English. If I never get to that level. I'm okay with it as long as I have the ability to be understood for the daily necessities or to have a conversation with some. That is totally fine with me, although of course, I am looking to improve my Italian. It's a difficult process. I am someone who does not enjoy sitting in a class and learning all of the grammatic rules.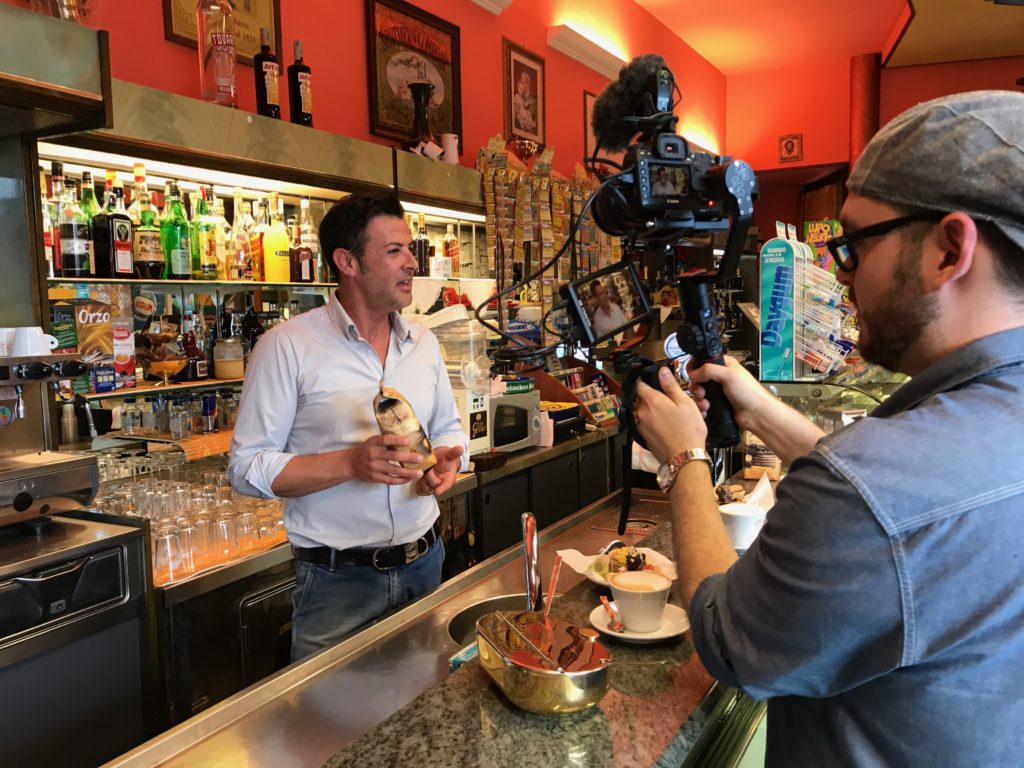 Tell us about your YouTube channel: NYAG (Not Your Average Globetrotter) and the types of subjects that you cover.
With the whole YouTube channel, the NYAG project started out of my own needs because I was originally looking for a lot of information about living abroad in a number of different countries: especially Italy, and some of the legal processes here and hoops that you have to jump through. At the time when I was looking for that information, there wasn't a whole lot out there and especially about life in Italy. You could find some videos about it, but it was mainly from a female perspective. I'm not discounting that at all, but sometimes you want to hear about a guy's experience so you have a different point of reference.
I decided that I wanted to make content for the person who was looking for the same information I was looking for at that point in time, and help both men and women with the various processes that you need to look into.
I've made content about many subjects like how to get the medical card and a lot of content on Italian dual citizenship. That led into developing a project separately from my YouTube channel called, the Italian Citizenship Podcast that devotes only content on that subject. For people looking for information in video format, I try to take away some of the dryness.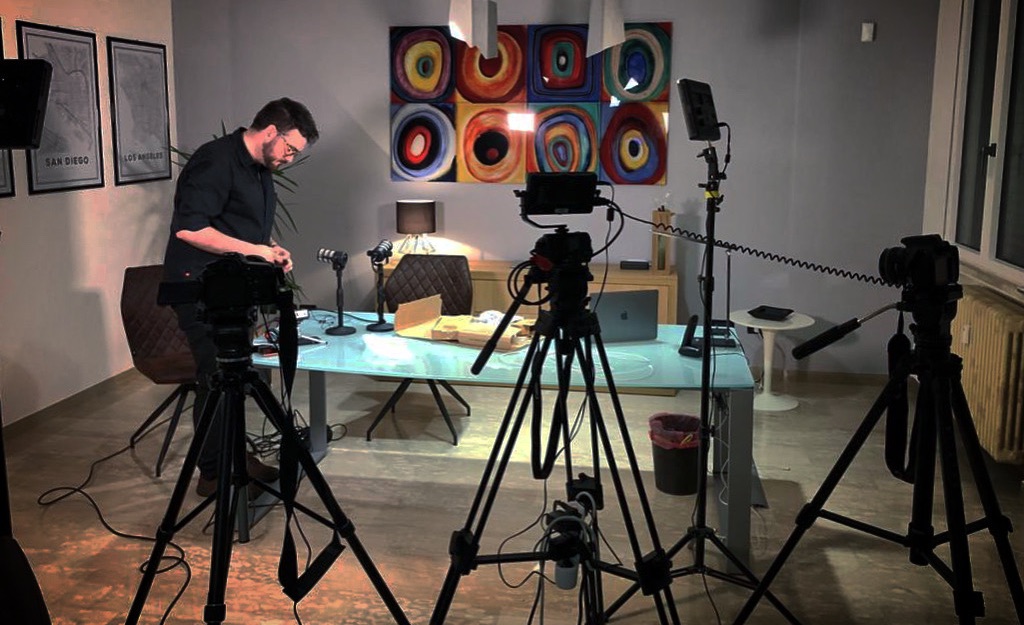 I know you have a history working in video/television production, is that something you continued after moving to Italy?
I've actually worked in broadcast journalism, but behind the scenes. I've work in television and video production and a number of different fields related to video. I am always the guy behind the camera or directing the show, the broadcast or livestream. On the side I've also done some voiceover work and a little bit of acting. As far as the voice goes, most of it gets used online on my projects.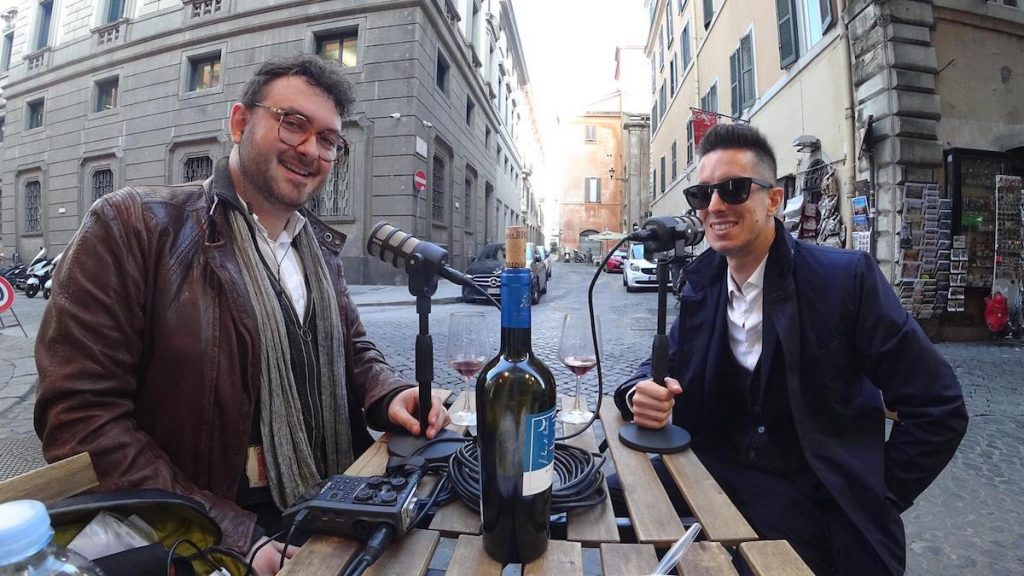 Talk briefly about your involvement with the Italian Citizenship Assistance.
I am part of two other projects currently. One is called Italian Citizenship Podcast and the other one is the Italian Real Estate podcast . They are actually sister companies that work together, but still are quite separate in some ways.
I work with an Italian attorney, Marco Permunian and he is a wealth of information. He got in contact with me after seeing some of my videos and we've become friends. That friendship resulted in a number of conversations around our unique skill sets and desire to share information. We believe that none of this information should be hoarded or kept behind a paywall. This information is publicly available, but a lot of people try to hide it. It's now a little bit more than a year later and provides information that I wish was available when I went through this process.
What is your personal opinion about the 1 Euro home project?
Personally, I would never be interested in it. I don't have a negative opinion about it, but I also don't have the most positive one either. It's definitely not for me. I know that there are a lot of people who have taken part in the 1 Euro home project, love it and are happy with their homes. However, when we're talking about 1 Euro Homes and depending on which municipality (because each one has their own way of doing it) you'll find most homes are not actually 1 Euro – that is the starting opening bid. Many of these homes can go from a few thousand to 20 or 30 thousand Euros.
In many of these cases, the cheaper homes are completely in ruins and most are barely or not being taken care of. That's why the municipalities are trying to get rid of them for low costs. On top, you are also making a commitment to the municipality to renovate the home and take care of it. Some municipalities are adding in a residence clause, but those are few and far between.
From the people that I've spoken with, you could end up getting a Euro home with final costs that could be anywhere from 30 to 80,000 Euros. I think the deal is in some ways a lot better for the municipalities that put them on.
You also have to consider that some of these municipalities are very far out. There's a reason why these homes aren't being lived in and have fallen into disrepair. Many of them aren't easily accessible; or they are a combination of a place with not much to do; or a place where young people can work.
I would love to see these places thrive. However, there's definitely a specific type of person who is looking to move into there. Also, remember that some of these places don't have electricity, water, or basic things we see as necessities such as high speed internet.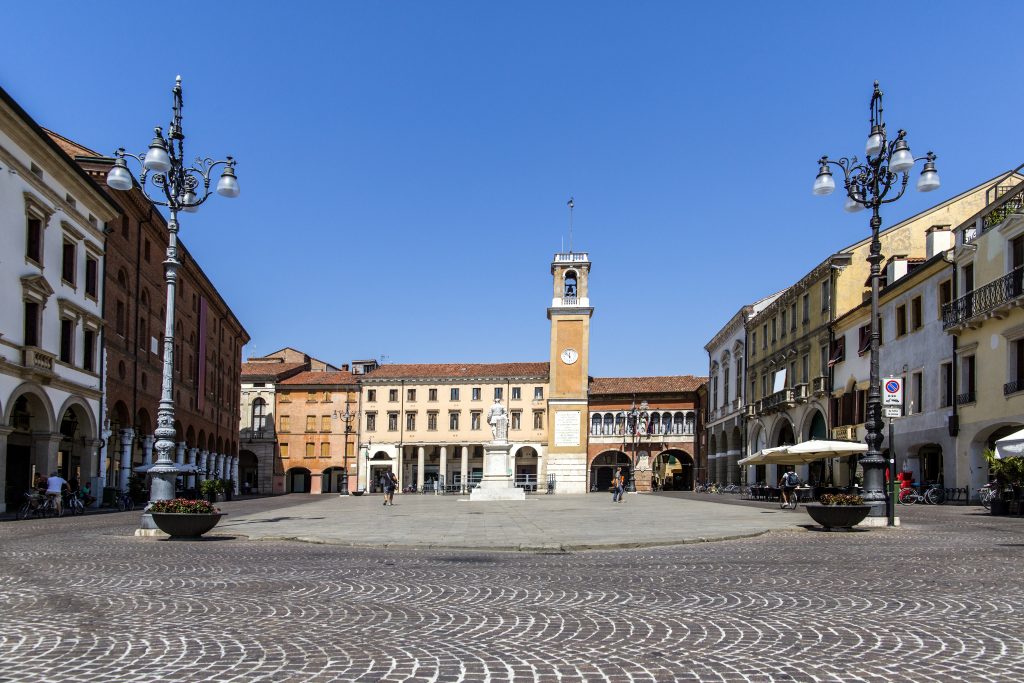 Small City Options
When you're talking about the final sum of what you'd spend, you could come to where I live in the north of Italy. It's place that is much better connected to the rest of the country by way of public transportation. You could find a home ready to move into starting from 30-40 thousand to possibly 90-120 thousand euros. That's still within the ball park of what some people have spent to renovate a 1 Euro home .
Remember too that you must work with the contractor assigned by the municipality.
What is your personal definition of an expat?
For me personally, you could call me an expat or a "repat." I think it started more as a British term for a person who is looking to escape the cold grey weather. Or, a retiree who made their wealth and was living quite comfortably and then moved to go live in the sun. Over time, I think the term has definitely expanded and it's an all-encompassing term that some people accept and some don't.
I would say that it actually becomes a very complicated discussion about what these terms are. Some people see the term "expat" as a white-centric term that only rich people can be seen as expats. They don't see anybody who doesn't speak English as an expat.
I would say that maybe for me personally, that doesn't hold true. There are some people who I know from places like Brazil, Uruguay or Nigeria and see themselves as an expat. The definition seems to come from how you live your lifestyle – that adventurous person living abroad. Unfortunately, expats don't always embrace the lifestyle. They end up forming little pockets or bubbles where they live and and limit themselves to their own culture. There are a lot of layers to it that people don't look at, choose to ignore, or aren't aware of.
For me, I'm living abroad, living a dream in a different country than the country that I grew up in. I expatriated in some sense away from that country. So if you look at it from that sense, the term "expatriated" fits a lot more people.
What do you miss most about the US?
Most people answer that they miss their family and friends. Yes, I do miss my family although a lot of my family has left the United States. In the first years it was very difficult. I was missing or thinking that I was missing the US. However, what I was really missing was the times, places, feelings and moments that I looked back on. That's what I was missing and not necessarily the place itself.
Little things like tacos and burritos. I'm a simple guy with simple needs. I miss getting a good old fashioned taco from a truck, or a double bacon cheeseburger from a greasy diner! While you can find a good burger or a decent burger, you won't find that same little oomph behind it like a burger you find in North America — especially the United States!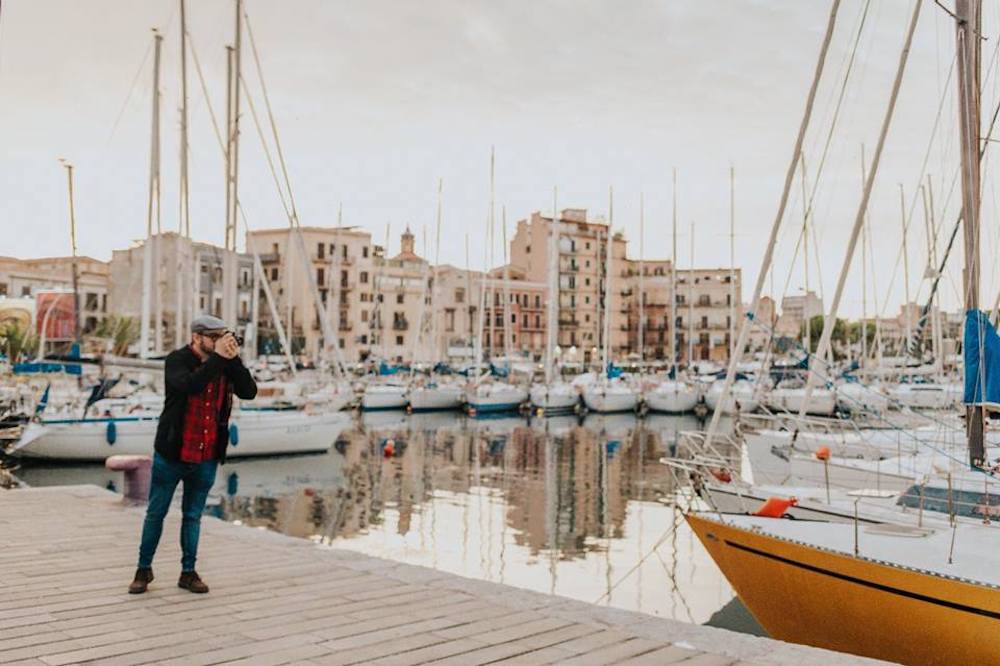 Is there a special place in Italy that you love or want to visit?
That's a tough one because there's not just one place that I want to explore. Definitely, the places where my family came from. I'm very excited to have the opportunity to explore more of Italy and experience the regional cuisines. You could literally spend your whole life around Italy, searching and traveling around and barely scratch the surface.
The place I want to explore is Italy itself.
Personal Website
YouTube Channel
NYAG Project
Video/Media Business
@RafaelDiFuria | Facebook | Twitter
Are 1 Euro Homes for You?