Live in Italy for ONE Euro
Find out how you can live for one month in Sardegna for 1 Euro!
Venice's Acqua Alta: Navigating a Natural Phenomenon and the MOSE Flood Barrier
Learn about this seasonal natural phenomenon that is bewildering for tourists, but part of daily life for Italians.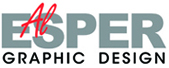 Chat with Federico and Daisy
Chat with Cucina by Elena
Download Live in Italy Magazine's Digital Edition to your tablet or phone.
SUBSCRIBE
Subscribe for the latest news and updates!