Italian PM Announces Plans to Reopen Italy to Foreign Travelers
Italian PM Mario Draghi encourages everyone to book your holiday in Italy. Read the latest!
Discover Pitigliano, Another Tuscan Treasure
If traveling to Tuscany, here are some reasons that you should visit Pitigliano, 'La Piccola Gerusalemme'.
Scopri Pitigliano, un altro tesoro toscano
Se viaggi in Toscana, ecco alcuni motivi per cui dovresti visitare Pitigliano, "La Piccola Gerusalemme".
"Let it Ferment" – Cheese, Wine, Bread and Life Lessons with Katie Quinn
Katie Quinn of QKatie on YouTube talks about her book "Cheese, Wine and Food", moving to Italy, Italian citizenship by descent and much more!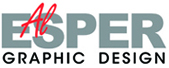 How to Get Italian Citizenship?
Learn Italian with Chiara's Tuscany
Download Live in Italy Magazine's Digital Edition to your tablet or phone.
SUBSCRIBE
Subscribe for the latest news and updates!