Things to Know Before Traveling to Italy
Here is a long list of resources that may help before traveling to Italy.
Traveling to Italy: Tips for Returning Home
Are you planning a trip to Italy, but unsure what you need to know when returning? Don't miss these tips!
Chat With An Italian Living in the U.S.
Buying Property In Italy As A Foreigner
Meet Daniele Antoniella, from Orvieto but now living in the U.S. Daniele is a realtor and consults people who want to buy a home in Italy.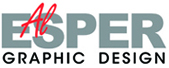 Chat With Daniele Antoniella
Download Live in Italy Magazine's Digital Edition to your tablet or phone.
SUBSCRIBE
Subscribe for the latest news and updates!