Travel to Italy Requirements and the ETIAS Visa Updates
Read about the ETIAS Waiver, Venice Tour Tax, Italian passport delays, and more.
Italy on Madison: La Dolce Vita in New York City
Experience la Dolce Vita in New York City presented by the Italian Trade Agency.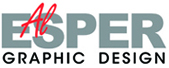 Chat with Eszter of @YouMeandSicily
Chat with Karla of Eat Castelli Romani
Download Live in Italy Magazine's Digital Edition to your tablet or phone.
SUBSCRIBE
Subscribe for the latest news and updates!