8 Ski Resorts in Italy You Must Visit
It's time to hit the slopes. Read about some great places to enjoy some winter 'fun in the sun'!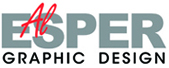 Chat with Vincenzo & Suzanne
Chat with Dena of @MiciaMammas
Download Live in Italy Magazine's Digital Edition to your tablet or phone.
SUBSCRIBE
Subscribe for the latest news and updates!