Holiday Travel to Italy: What You Need to Know
Traveling to Italy for the holidays. Here's some updates and valuable links to know.
Traveling to Italy in 2022 | Updates
Read some important travel updates when planning your next trip to Italy this year.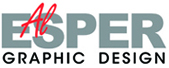 Chat With Luca & Sara of LeAw
Download Live in Italy Magazine's Digital Edition to your tablet or phone.
SUBSCRIBE
Subscribe for the latest news and updates!