Delta Airlines Offers Quarantine- Free Flights from the US to Italy
Ready to plan a trip to Italy? Here are some new guidelines and resource links.
Open For Business! Latest Reopening Announcement for Travelers to Italy
Curfew or no curfew? Open or not open? Here is the latest on Italy's reopening plan.
Discover Pitigliano, Another Tuscan Treasure
If traveling to Tuscany, here are some reasons that you should visit Pitigliano, 'La Piccola Gerusalemme'.
Scopri Pitigliano, un altro tesoro toscano
Se viaggi in Toscana, ecco alcuni motivi per cui dovresti visitare Pitigliano, "La Piccola Gerusalemme".
Left Everything Behind For Slow Living in Italy
In 2018, Mark and Sara Hayes left the UK and moved to northern Italy. Read their story and learn about buying and restoring a rural farm home with some great tips on green building tax incentives.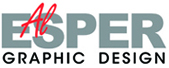 How to Get Italian Citizenship?
Learn Italian with Chiara's Tuscany
Download Live in Italy Magazine's Digital Edition to your tablet or phone.
SUBSCRIBE
Subscribe for the latest news and updates!