Chat With Daniele Antoniella
Interest in buying property in Italy has skyrocketed because of a media-provoked frenzy surrounding the 1 Euro Home Project and the number of people working remotely due to the pandemic. However, the expression "you get what you pay for" is something to keep in mind. For the amount of money that it would take to restore a ruin, you could buy a modest and intact property in a small town that has easy access to the rest of the country (plus decent WiFi).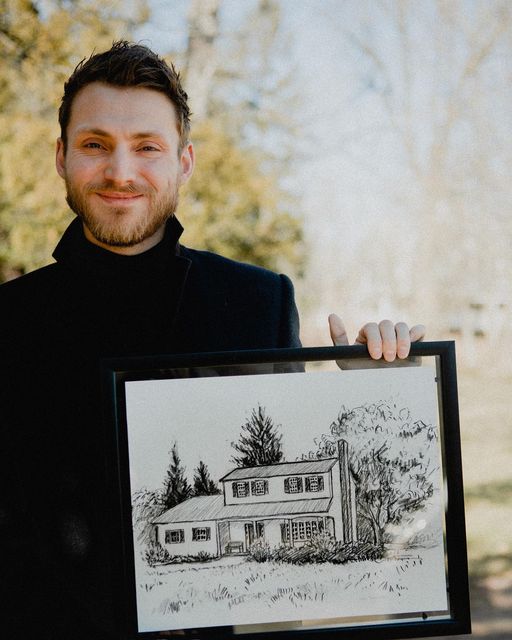 From Orvieto, Daniele Antoniella is now a licensed realtor in Massachusetts and Connecticut. He's taken his own experience of buying a second home in Italy and turned it into a consulting business. Understanding the real estate process in Italy may not be as easy as it might seem — even for a realtor. We welcome Daniele to this month's (reversed) "Chat With An Expat" and asked him to offer some tips.
Where are you from and how did you get to the U.S.?
I was born in Orvieto which is located in Umbria in the very center of Italy. It is literally the region that is smack in the middle. When I was 20, I moved to London for five years. At the very beginning, I attended a culinary school and became a trained chef and worked for a few restaurants. Then, I went into the fashion world. I worked for some luxury, high-end brands and after that I came back to Italy and met my wife. When I was in America I did the fashion and food businesses on the side, but I got my real estate license in Massachusetts and Connecticut. The real estate business is the main part of my income.
That's A Great Career Choice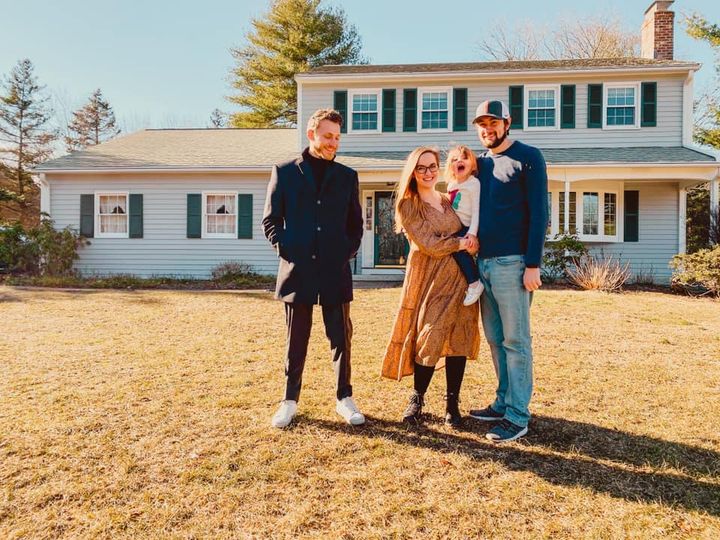 Yes, especially now! It's been interesting to see how things have changed since I got my license. The market has changed very radically and there are pro and cons, but you know that's just how the market goes. It will come back around and be different again.
Once I had my real estate business in America, I wanted to find a way for myself to be in Italy and then I formed my own company. Funny that it actually started with me and my wife wanting to buy an apartment in my hometown. We started getting information about it and making connections and we are hopefully finalizing things this year.
I realized that I knew a lot of people who told me that they always wanted to live in Italy and needed help. That's when it became another business. It's another source of income, but it's most of all a passion. What's better than doing something that you love as your job?
How did you meet your wife and what where the steps towards living permanently in the U.S.?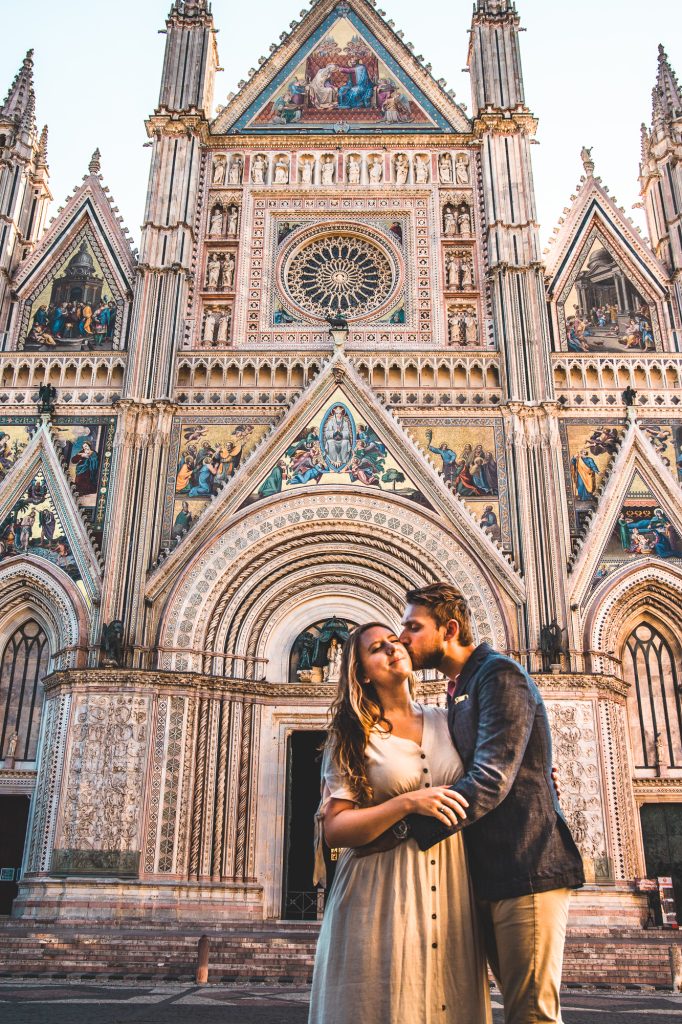 I met my wife when I came back from London. She is a professional artist (painter) and a multitasking person like many Americans! She came to Italy at that time because she was attending a class with her college. We met at a bar and started talking and exchanged contact information because I started talking about my fashion experiences and she was a textile designer. We kind of connected that way and then we eventually went out together. That's how we started.
I later went to America to meet her family and then we decided to get married. I've lived in the U.S. since 2018.
Did you get married in the U.S. or Italy?
In the U.S.
Are you an American Citizen?
Not yet. I am in the process. It just takes a long time. I have a permanent Green Card.
What are the best steps when starting to look into buying a vacation property in Italy?
The real estate market in Italy is slightly different than how it is in America. I can list a few differences to make people understand.
Italy does have a few landing sites like Zillow where you can look up properties. Idealista is one of the main ones. The way that it works in Italy is different than the U.S. and it often creates a lot of confusion. Usually a property is listed by an agency. If you want to see or buy a property that you like, you need to go to the that specific agency. So, it's not like here where you are working with your own agent. Usually the agency will take care of both sides and represent both the buyer and the seller.
Another difference that is very good to know, is that usually the compensation is either split between buyer and seller, or just paid by the seller. That's a big difference from here.
Depending on the area that you want to look at, town or big city, there are agencies that you can go directly to and see what properties they have. For Italian agencies, the best thing to do is call. They are more responsive that way.
Other Differences
There are a few other differences. Taxes are obviously different and other parts of the negotiation. In Italy, you will have some things that are similar like an appraisal and this person ("geometra") often does things like an inspector does. You will also have a notary who drafts the documents and a closing attorney. You are responsible for compensating these additional parts.
How can foreigner know that they are best represented?
The problem is that in the U.S. you have your own agent who is representing you and has your best interests in mind. In Italy, it's tricky because they are representing the seller and they want to get the best out of it. Sometimes you don't get the same representation. So, this is when the consulting and consultant business comes into place.
It's very important too to be there in person. You need to have a visual and real life experience of what the process is.
Property Taxes in Italy
Property taxes are complicated and there are a lot of differences. There are four different types of taxes when purchasing a property: (1) land registry tax which is called, imposta ipotecaria; (2) cadastral tax, imposta catastale; (3) stamp duty, imposta di registro; and (4) Value Added Tax (known by the abbreviation IVA in Italian, for imposta sul valore aggiunto.
** See the definitions of all of these terms at the end of the article.
Land Registry Tax
The land registry tax is like a flat fee. The cadastral tax is similar, but the only difference is that it is more regarding the property deed. There are always exceptions like if you are buying a luxury property.
Annual Tax
The annual tax is called IMU. It's usually higher for a second home. The best thing is to keep in mind that they tend to be very high.
Tax on Vacation Rentals
You are definitely going to encounter more taxes. It varies usually on where the property is located. In large cities like Rome, your taxes will be higher than a small town. Usually your closing attorney will tell you exactly what these costs are.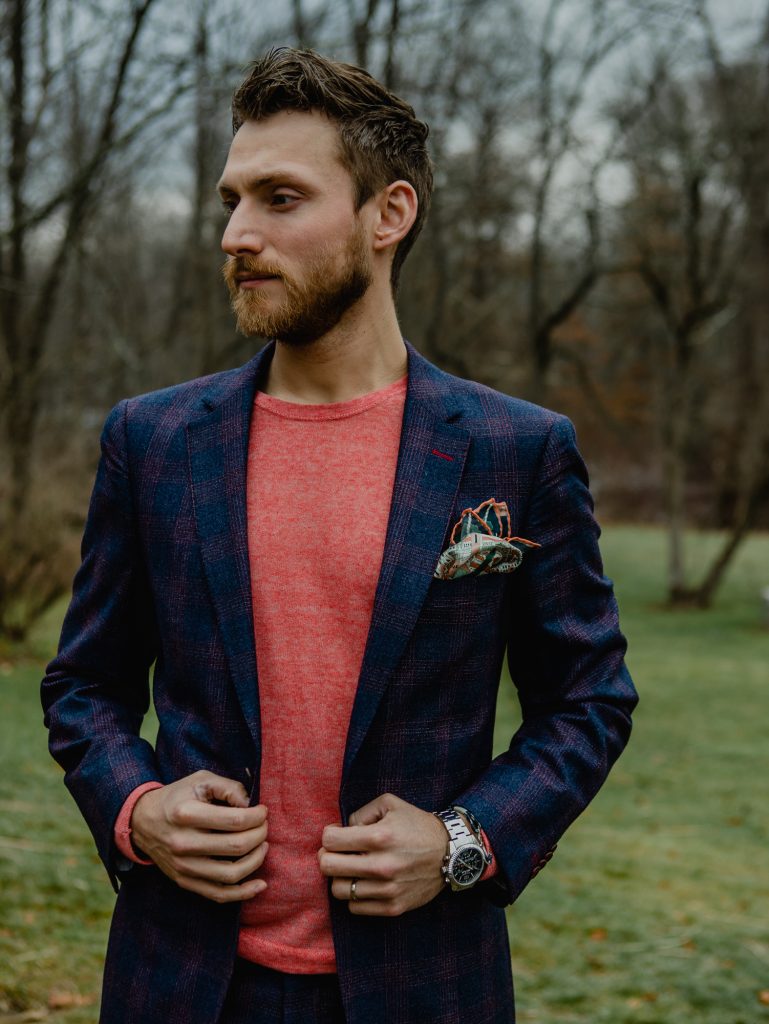 What do you think about the 1 Euro Home Project?
It can be a good investment if you are planning on living there and investing in it. The problem with those 1 Euro homes is that they need to be restored and there's a lot that must go into them. In the long run, you end up spending the same money as a regular house. The only difference is that you are not going to pay it up front. That could be a good thing. Because they have been abandoned, you are investing back into the economy of those small towns.
Another thing is that those towns are very "off the beaten path". They are not known, don't have transportation, and are far. That's another thing that you need to see. If your plan is to retire and live a quiet life maybe in a place near the sea, you should probably go for it. It can also be relaxing if you like to do construction updates.
Is a 1 Euro Home a good vacation home investment?
Probably they are not the best places for vacation rentals. There are 1 Euro properties that are located in areas that are so unknown that no one wants to go there. Unless you are Italian and have family there, no one would ever think of those places.
On other hand, some small town are very well known. For example, Orvieto is a small town, but it's very popular. A lot of Americans do go there. You can buy a house or apartment and use it as a vacation rental and make a great income. Because Orvieto is so well connected though, you might end up paying good money, especially if it's in an historic center.
Access is key.
I'm been advising a client about a property that is near Orvieto. Here you still have access to the train etc. I would say that Italian houses especially located in places that are known, are a very good investment. There are Instagram pages that constantly mention houses that are in Umbrian small towns that are 170K EU. It's a great time for foreigners to buy in Italy.
Italy hasn't had the best economy, the market has gone down and prices have reduced. That's why foreigners get really nice houses for so low because Italians aren't buying houses.
Do you feel that there has been a recent increase in demand for properties in Italy?
Yes, I would say so. I have had way more people asking about it especially after last year. They just want to go and have a vacation spot. Plus, so many people are working remotely. That's why smaller and more connected towns with lower priced homes are getting a good market. People are getting better value than what they are spending and they can use it because they need to work from home. They don't need to be in a big city.
Where do you and your wife plan to buy an apartment?
There are a couple of places that we are looking at and one where we are likely going to purchase. It is a historic center overlooking a castle, like a fairy tale place. It's 20 minutes from Orvieto. You can get a bus there and then the train. There are Germans and other Europeans that go there because they tend to go "off the beaten path" when they go to Italy. It's the real experience of Italy. Orvieto in some way has lost its identity, but this place is "real Italy". It's also near a lake.
What areas are up and coming?
Me being Italian, I would say all Italy is beautiful. But I would say Puglia because it's near the sea with white sandy, beaches. It's just beautiful! You can buy a small Trulli for 80K EU. That is perfect as a vacation house. Another thing for foreign buyers should remember is that Italian houses are smaller.
Another place is probably Umbria. It's still not as well known, but has so many beautiful places and good prices on homes. And with Italy being so small, you can get anywhere like the sea or the rest of the country.
Sicily potentially could be good depending on where you go. I see it is more unlikely because it is not as connected. Umbria and Puglia are more connected to the other places.
Is real estate in Northern Italy a good investment?
You are definitely going to pay more in Northern Italy and not get the same value than places that are less known. Even then, it depends because there are small towns in Northern Italy that you can go to and get houses for very cheap. It just depends on that you are buying your house for. If it's just for the pleasure of living in Italy, you could probably find something that's not too expensive.
How do you help people buy a property?
What I usually offer is to go on their behalf and give video tours making the experience as real as possible. We live in a visual world so technology has a large role. It's never the same as them being there in person, so I advise them that they definitely need to go even if it's just a week so we can see a bunch of places together.
Tell us about your services.
There are different services and packages that I offer starting with a one hour, free consultation. I explain the first steps, the process and how real estate in Italy works. I also ask them what they are looking for. If they have questions, I can definitely answer them.
My basic package consists of that and us tailoring down the search based on what they are looking for, such as a particular area and the type of property. Once we narrow down the search criteria, I do the search and see what I can find for them and what is obviously within the price range they are looking for. Once I have found some options, I have to block out some time to go to Italy. They can either come with me or I can go there myself and send the video tours of each property chosen.
After that, if they like any of those places then they can keep using me and then I offer a different package that I can provide. At that point, if I need to help them it involves the buying and consultation process. Let's say they find a house that they like and want to move forward with it.
Should someone hire an attorney?
Just being specific, there are times that you don't necessarily need an attorney, although I recommend that if you want things to run smoothly.
Getting a mortgage in Italy.
It is definitely possible. I would say that there are ways of doing it like through a bank, although it takes a while to do that. It takes longer than it does in America. The process is definitely going to seem different.
I will always put my clients in touch with a mortgage lender who I know so they can explain things. If that person doesn't speak English, I will help translate. That's part of my job as their consultant.
Tell us a bit about your other work.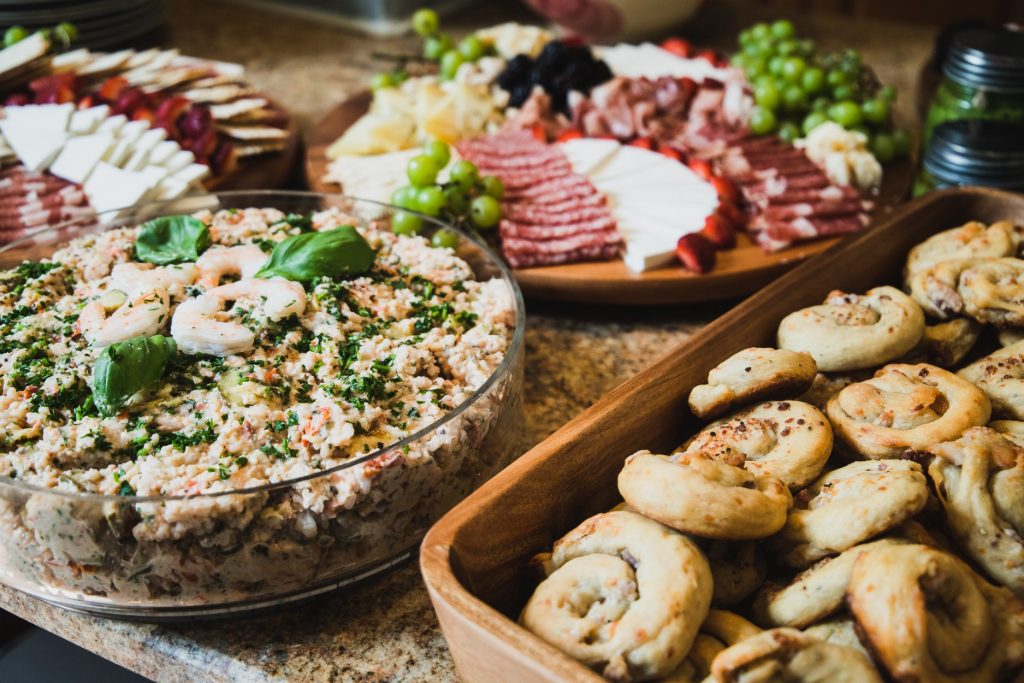 I did get a culinary certificate when I was young because I loved cooking. Although I love Italian cooking, it was in French cuisine. I thought that being a chef would be my career. Then, I realized that I didn't enjoy working in restaurants. So, basically I stopped working in restaurants and then did work in private events.
I now do catering events for small groups. If you want fresh and good food, it's not good to have too many people so I like to limit it to 20 people. I do birthdays and private parties that take place in people's homes.
I just get their ideas and we come up with a menu that is suitable and what they'll love. After that, I go to their home and do some preparation. Of course, much is done in my own home. I do for the most part, Italian food like pasta and pizza, but everything is fresh.
Was finding quality ingredients in the U.S. harder than in Italy?
Yes, it was very hard and still is. I spend so much money on food because I'm always looking for organic and the best.
However, it's the same if you go to a big city like Rome. You get good food in the supermarket and probably still better than here, but it's not going to be great.
What do you think about Italian American food?
I don't want to offend anyone here. It's okay, but I have a hard time with it because I live with the idea of what Italian food should taste like. I rather have other foods when going to a restaurant. I prefer to go to a traditional American restaurants and have a nice burger that is great and well made, than have pasta Alfredo which is not Italian or Chicken Parmesan. I'm not saying that they are not good, but it's not my idea of what is Italian.
What projects do you collaborate on with your wife?
I have always loved fashion especially when I went to London. Living in a small town is different. You don't bother, but in a big city if you have something inside of you, it just grows. I always wanted to do something with it like open my own store or have my own brand. We've started with scarves, but will expand to more accessories and potentially clothing. We're inspired by different parts of Italy and especially my hometown. I would say that the designs are so beautiful because of my wife. She is an amazing artist!
It's a passion and I'm glad that we started this project and we are definitely going to continue. You never know, one day we may take off and go to fashion shows.
www.antoniellarealestate.com/
Instagram: https://www.instagram.com/daniele_antoniella
Facebook: https://www.facebook.com/daniele.antoniella
Kate and Daniele's Shop: www.antoniellaapparel.com
---
Download information about Italian Real Estate Taxes
Watch the full version of the interview on YouTube