With Spring in full swing, Easter is the perfect time to visit Italy! You are guaranteed a beautiful time with pleasant temperatures, flowers, and fresh air. Check out all of the amazing things to do in Italy with our Top 8 things to do in April and while en route, why not read…
Becoming Italian: through Food, Family, and Life in the South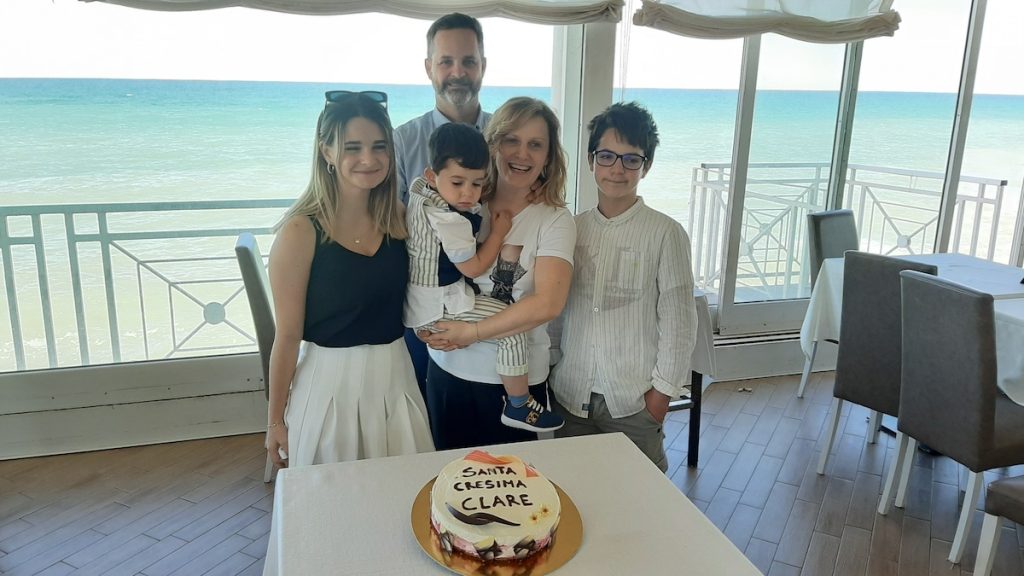 "Becoming Italian: Through Food, Family, and Life in the South" is a journey deep into Italy with author, Bret Thoman. Initially drawn to Florence out of curiosity to discover his ancestral roots and study the language, he soon feels a lure to the South. There, in the slower half, dialects are spoken, America is still revered, and long, lazy lunches are the high point of the day. Along the way, he marries a woman from Puglia, is alternately "exasperated and enlightened" by a salt-of-the-earth mother-in-law, learns of the dangers of air conditioning and open windows, and is ultimately transformed by the Dolce Vita, the Sweet Life.
He has learned about the strength of community, the nourishing benefits of long, lazy meals together, enduring friendships, and what it means to be part of a family. He has become Italian. If you are curious about your own Italian roots, if Italy is your favorite destination, or if you enjoy wacky travel stories colored by the Italian spirit, you won't want to miss this one. With an eye for the zany, awkward, and just plain ludicrous, this book will not disappoint.
Click here to buy the book.
Follow Becoming Italian on Facebook
Villa Giara (Piemonte)
Enjoy a beautiful Italian country inn located along the rolling hills of Piemonte at Villa Giara. With breathtaking views and countless amenities, you are guaranteed to have a luxurious stay.
Homes in Florence RE (Florence)
Search for luxury real estate in Florence with Homes in Florence RE. They focus on building relationships with their customers ensuring that you will find the perfect primary or second home.
Slow Living (Umbria)
Connect with nature by staying with Slow Living. Stay in eco-friendly cabins in the middle of green Umbria. Get back to your roots and soak up the beauty of the scenery of Italy. 
Tour in Panorama (Sicily)
Ride around Sicily in style with Tour in Panorama. They offer customizable tours in their vintage Fiat 900! Have a ride you will never forget.
La Terrazza Sul Mare (Capri)
Enjoy the beauty of Capri and its port by staying with La Terrazza Sul Mare. Wake up to a breathtaking view from this lavish B&B. Immerse yourself in the natural beauty and history of the island and its beaches.
My Bella Vita Travel (Calabria)
Whether you are looking for a personalized vacation, want help navigating your ancestors' homeland, or want a unique itinerary for your next trip, My Bella Vita Travel is your one-stop shop for southern Italy and Calabria vacations. 
Relais & Maison Grand Tour (Florence)
Discover the history and beauty of Florence by staying with Relais & Maison Grand Tour. Their romantic B&B is located in the heart of the historic center.
---
About Bret Thoman
Bret began writing this book from his home in Loreto, Italy during the first, harsh Covid-19 lockdown in March, 2020. As Italy was ravaged by the pandemic, he felt a deep desire to respond, and he started writing. This book was the result. The stories in the book are personal, somewhat autobiographical. Yet, the book is about the Italians he met along the way. Though his experiences with them are humorous, sometimes awkward, and at times absurd, the admiration he has for them informs all his storytelling.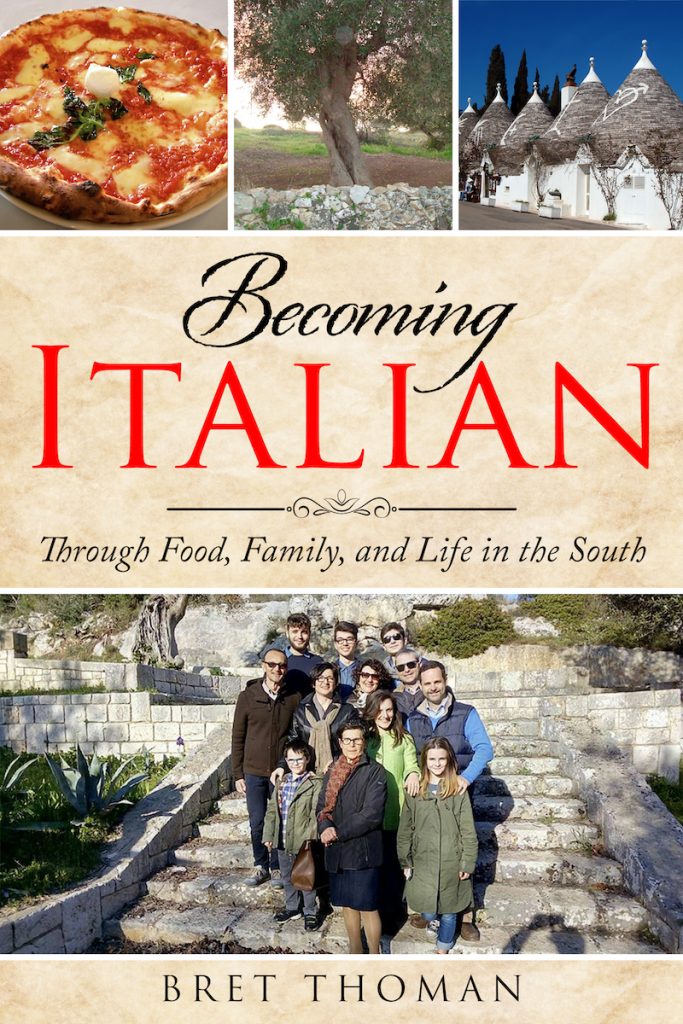 Bret Thoman has a master's degree in Italian from Middlebury College, a BA from the University of Georgia, and a certificate in Franciscan Studies. His main job is organizing and accompanying tours to Italy through the company he founded, St. Francis Pilgrimages.
Bret lives in Loreto, Italy with his wife and three school-aged children. He spends his free time reading, sailing, hiking, and wiping noses.
Click here to buy the book.
Follow Becoming Italian on Facebook
---
Read past Top 8's