Stanley is Back!
Fans of Stanley Tucci's Searching for Italy, rejoice! Stanley and his popular Italian food series returns! CNN premiers the second season of Stanley's show on Sunday, May 1, at 9:00 PM (ET). While the first season featured Stanley's travels through six regions, CNN has released only four for this season. Alas, my beloved Abruzzo is no longer on the schedule.
So, where is he going?
Veneto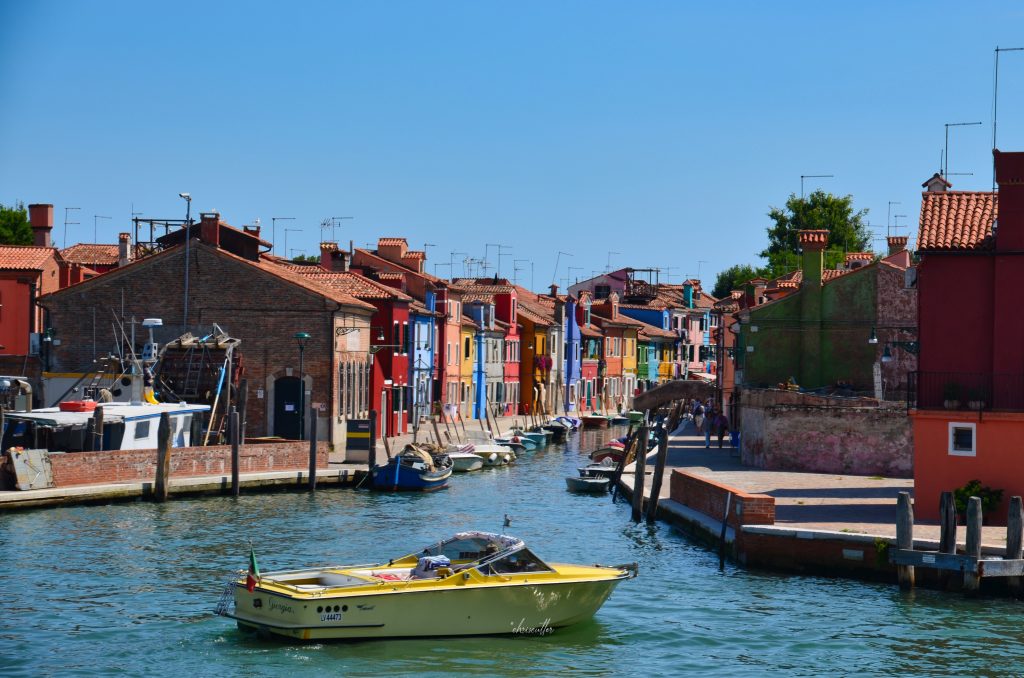 Stanley's first stop this season is in Veneto. Home to Venice, the once powerful maritime empire, Veneto has always been one of the most popular landing points for immigrants. Because of that, its cuisine shows influences of a variety of nations. Seafood is king on the coast, of course, but the region's plains and mountains also influence the cuisine.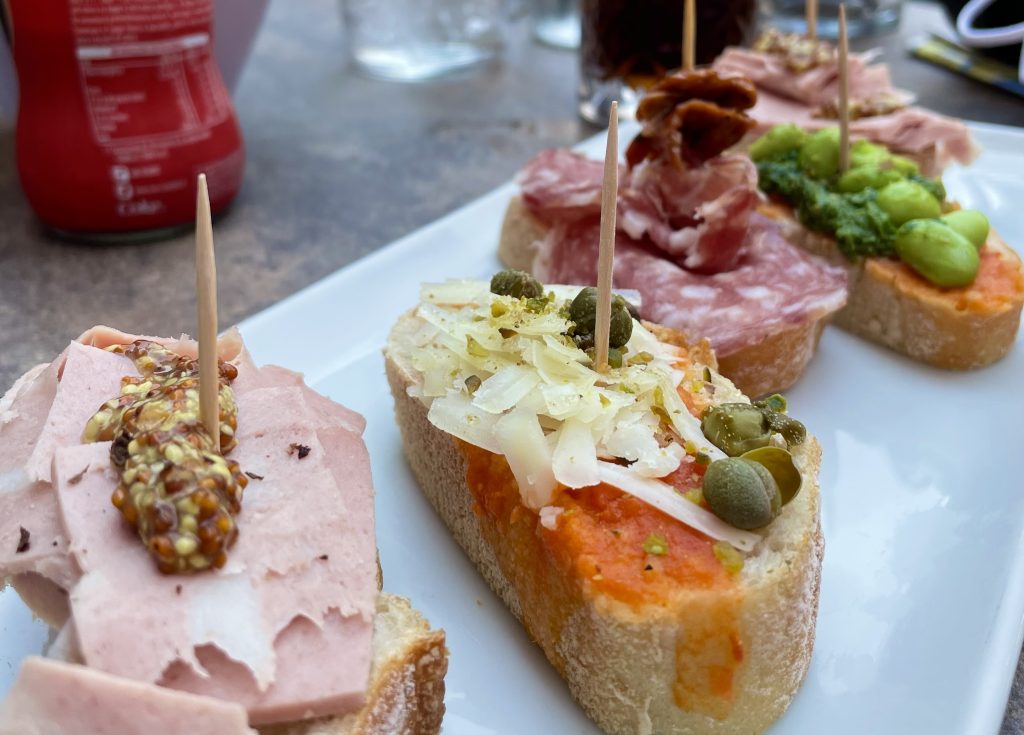 Grilled meats accompany pasta, risotto, and fresh vegetables on the plains. The mountainous regions also use meat and game with mushrooms, cheeses, and greens.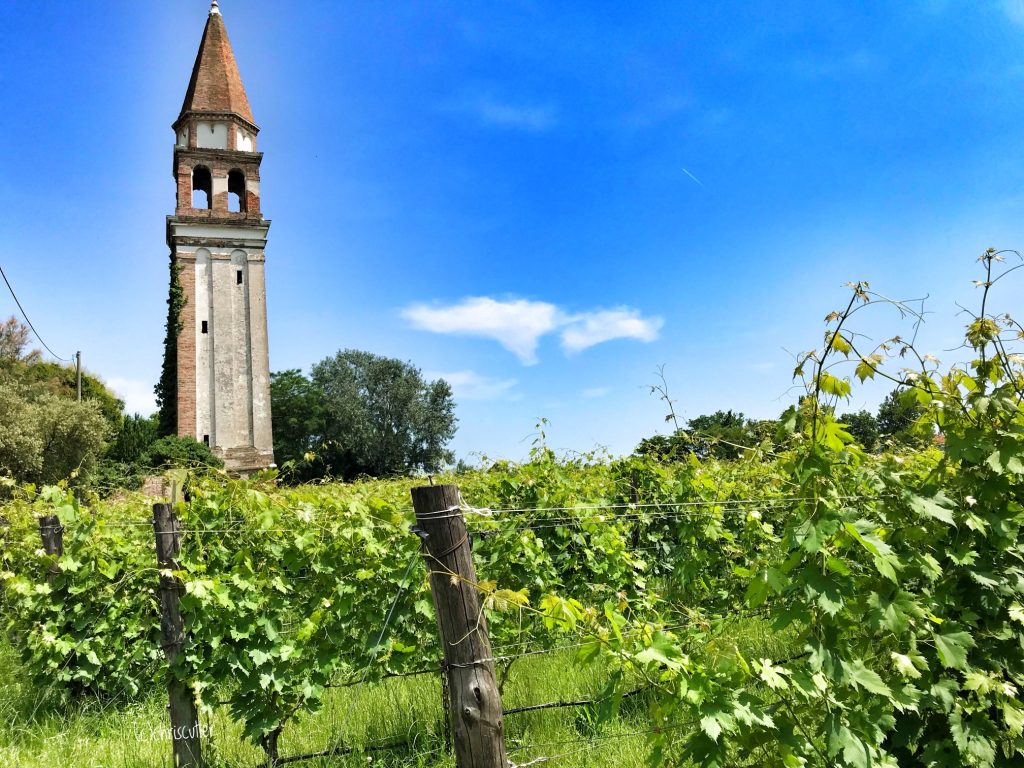 Stanley visits Venissa, a winery and restaurant on the island of Mazzorbo. The chef there will introduce him to Venissa's "golden spaghetti." (It gets its name from the gold leaf that tops the dish.) On the mainland, Stanley will visit Trattoria della Madonna and the iconic Harry's Bar.
Umbria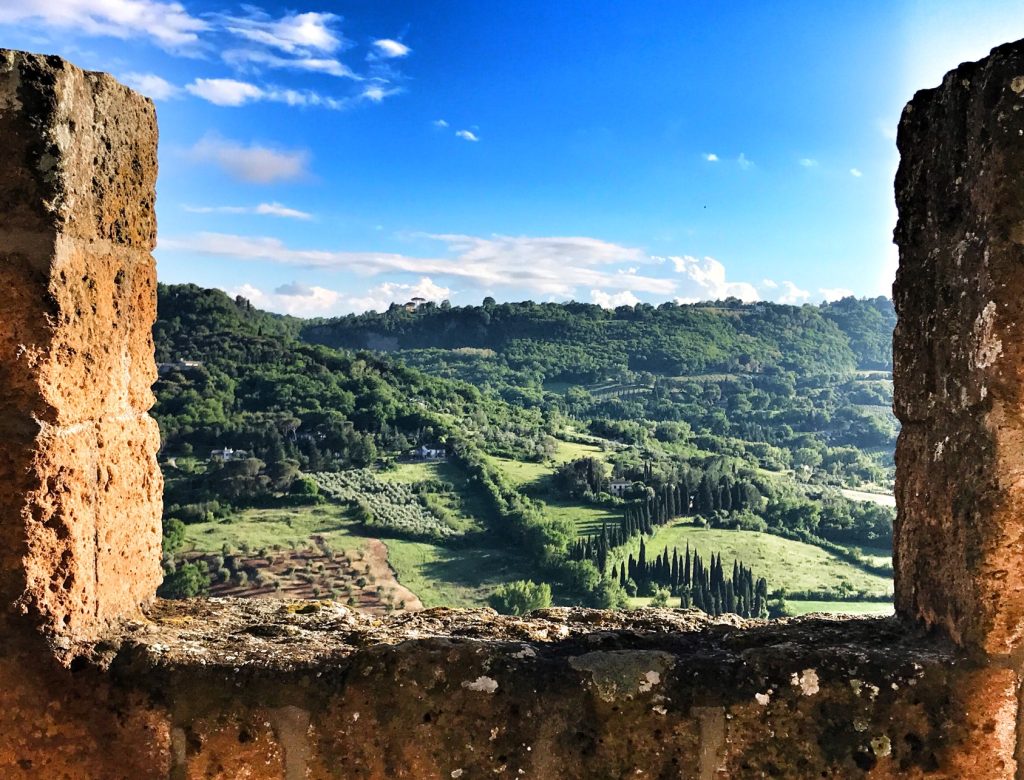 On his visit to Umbria, Stanley will introduce us to Giorgio Barchiesi, popularly called Giorgione, a TV chef who has written a number of cookbooks. Giorgione's Alla Via di Mezzo is a popular restaurant in Montefalco, an Umbrian hill town.
Known as the "green heart of Italy," Umbria is the only landlocked Italian region. Located south and east of the more popular Tuscany, Umbria is a small region. Visitors may notice the similarity between parts of the two regions—rolling green hills, cypress trees, beautiful fields of grapes and olives.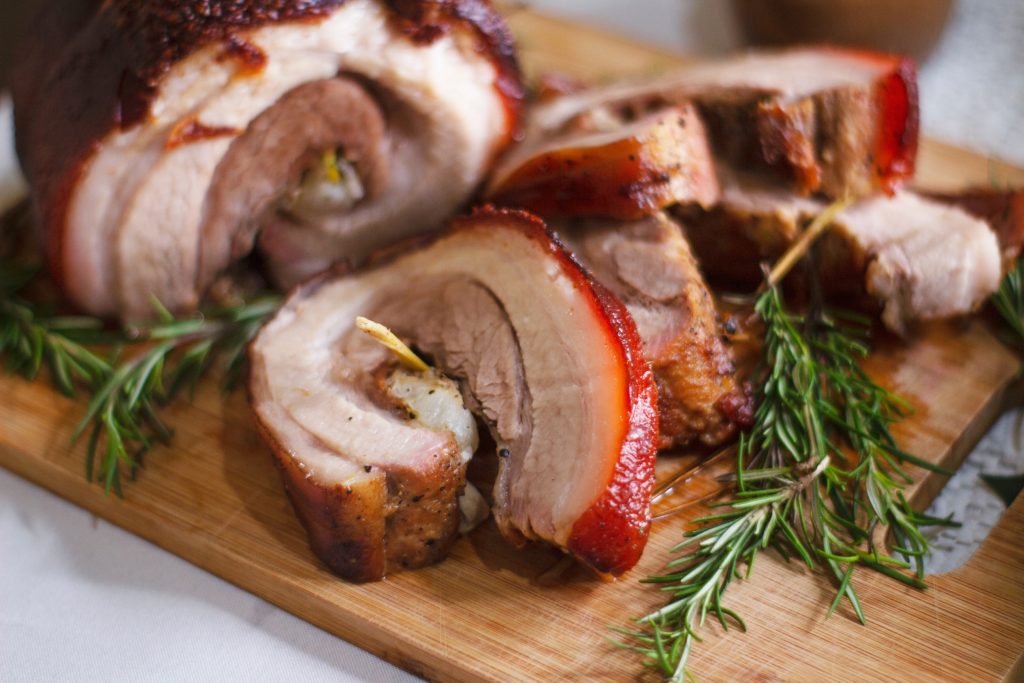 The rustic Umbrian cuisine, aka cucina povera, relies on grains, produce, herbs, and olive oil from the region. While fresh vegetables such as mushrooms, lava beans, and asparagus are important ingredients of Umbrian cuisine, truffles crown many of its appetizers and entrees. And Umbria's liquid gold, olive oil, is a popular dressing for greens, grilled vegetables, and grilled bread.
While Umbria doesn't have any coast, it does have lakes, so fish dishes will feature lake perch, mullet, carp, or trout. Meat is very popular, however, and lamb, pork, and game (Think rabbit and turtledoves) are abundant.
Piemonte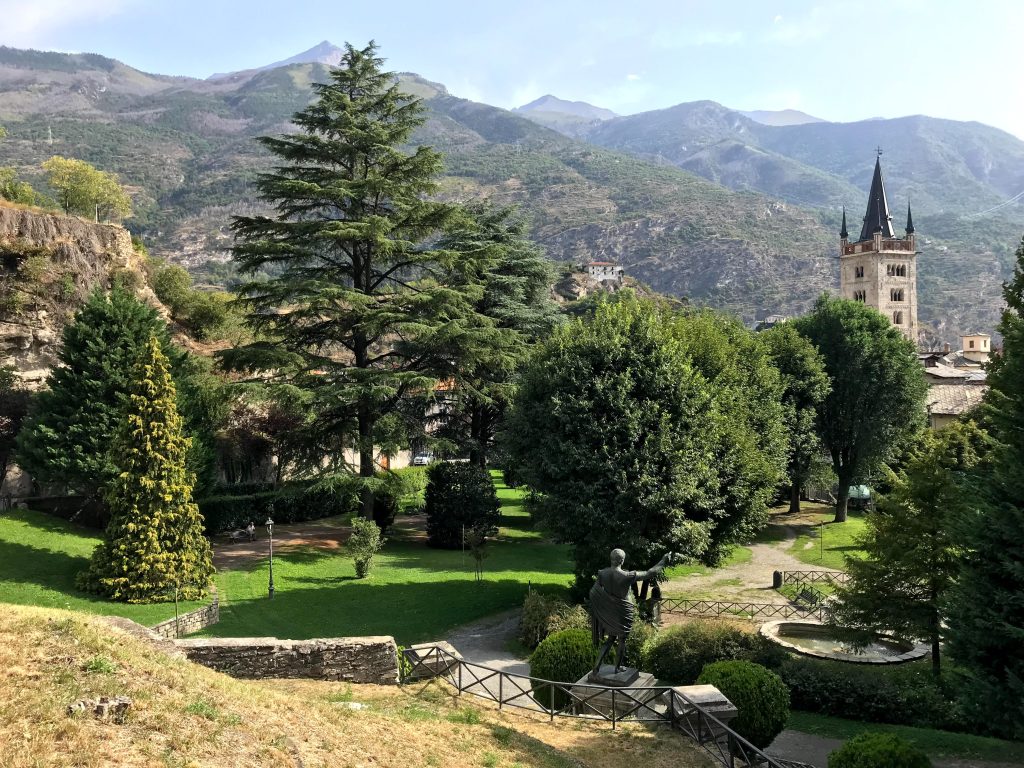 A region in northern Italy, Piemonte (Piedmont) gets credit for starting the "slow food movement" and for popularizing the eating of chocolate. As Piemonte borders France, you'll find French influences in its cuisines. And, it is Italy's leading producer of coffee, rice, white truffles, and confections.
The rugged mountains of the region influence the cuisine, and you'll find cheeses made from the milk of sheep and cows that graze the nearby hills. While you'll find pistachios used a lot in other regions of Italy, Piemontese cooks use hazelnuts. And, due to the French influence, you're likely to find more butter than olive oil.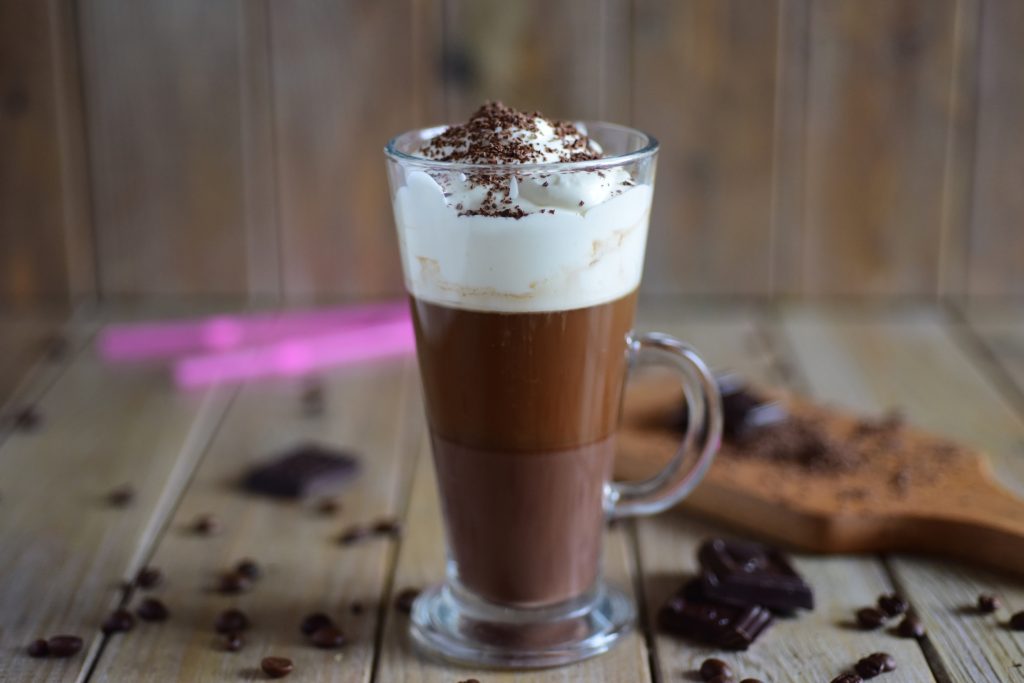 Stanley stops at Del Cambio, and Caffè al Bicerin, two of Torino's (Turin) oldest restaurants. At Del Cambio (founded 1757), Chef Matteo Baronetto introduces Stanley to cibo torinese (food of Torino). Founded in 1763, Caffè al Bicerin serves chocolate-based drinks and pastries. Its most famous for Bicherin, a decadent coffee and chocolate drink topped with whipped cream.
Side note: I've been to Caffè al Bicerin to try the delicious drink. I make it at home once in a while. It's easy to make, but when I consider the calories, I change my mind.
London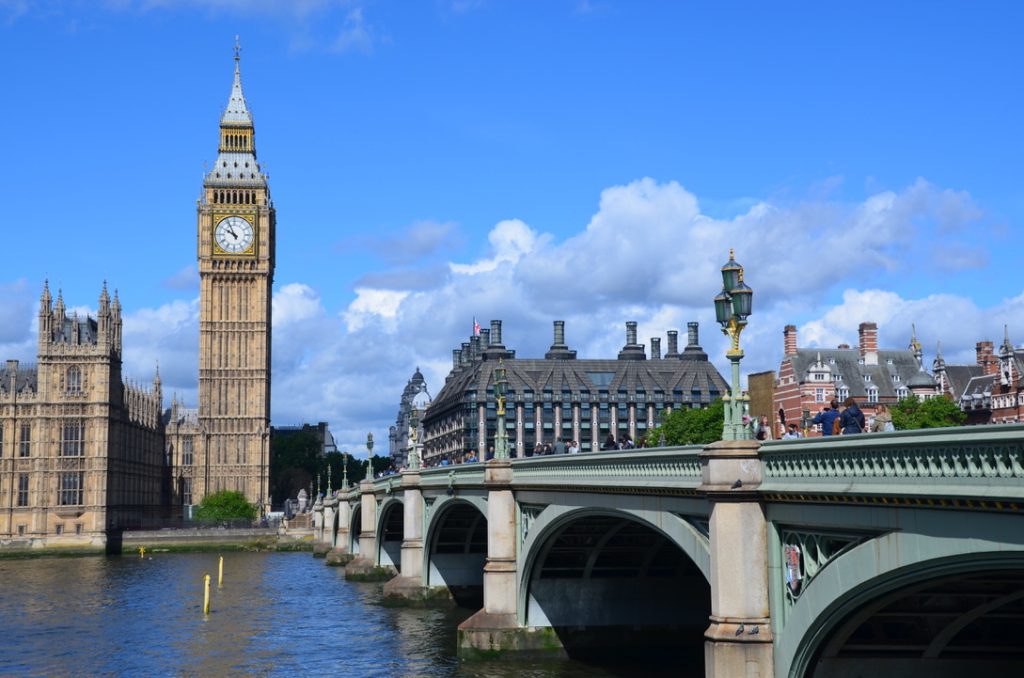 You read that correctly. One of the places Stanley visits this season is London, his adopted home town, to discover the influence Italian cuisine has had on the UK. Before you cringe (as I did), take into consideration that there are more than 220,000 Italians living in London, and they have impacted the city and its culinary offerings.
---
Stanley Tucci's Searching for Italy premiers Sunday, May 1 at 9:00 PM (ET) on CNN.