Italy's First MW Gabriele Gorelli Leads Masterclasses
The world of wine is constantly evolving. So is the interest of enthusiasts and industry professionals who are increasingly looking for innovative and "niche" products. Probably this trend was the definitive push to group small or lesser-known Tuscan wine companies together under a single association: L'Altra Toscana. The name (Other Tuscany) refers to the matrix of a group of consortiums that are part of it. Their goal is to place the spotlight on new trends and on the less explored Tuscany. These areas are dedicated to a tailored approach to viticulture work. They strongly focus on sustainability in the vineyard and in the cellar, thus reaching very high-quality peaks.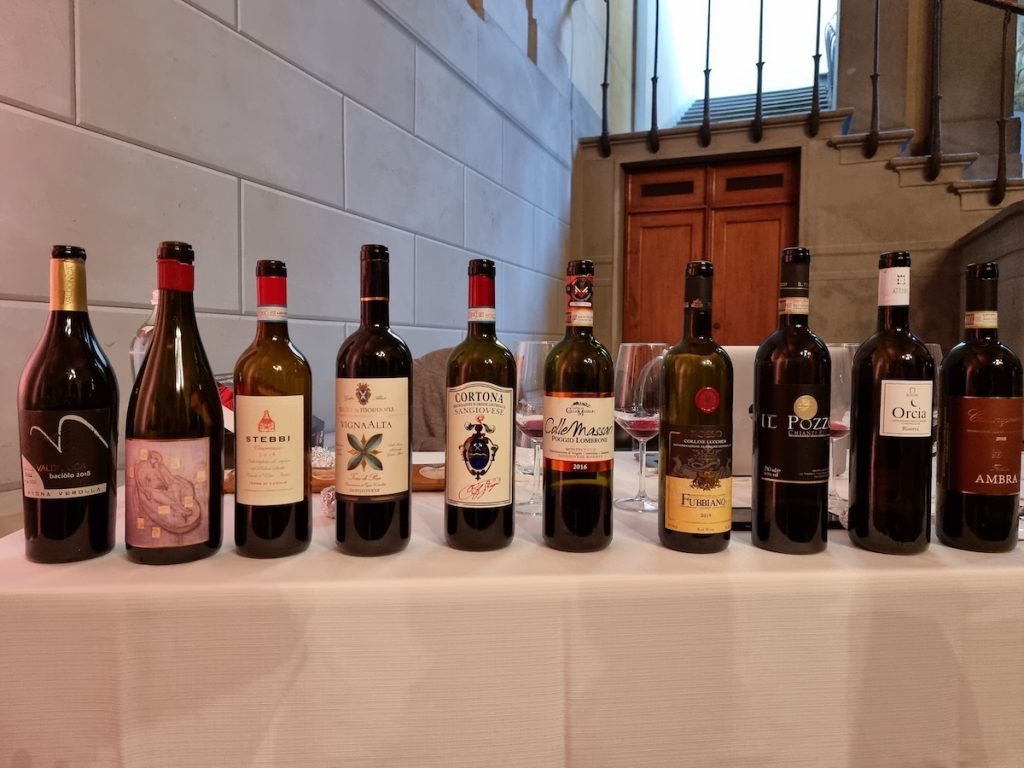 13 Denominations
The 10 consortiums that represented L'Altra Toscana's 13 denominations were: Carmignano; Chianti Rufina; Colline Lucchesi; Cortona; Maremma Toscana; Montecucco; Orcia; Terre di Casole; Terre di Pisa; and Valdarno di Sopra. The historic week of previews concluded on March 25th with a presentation of new vintages. The Refectory and Atrium of the Museo di Santa Maria Novella (Florence) was a fitting and evocative location for the "oenological jewels".
This church is among the most spectacular in the world. It's known for its architectural beauty and richness of the works of art housed by Giotto, Masaccio, and Brunelleschi, just to name a few.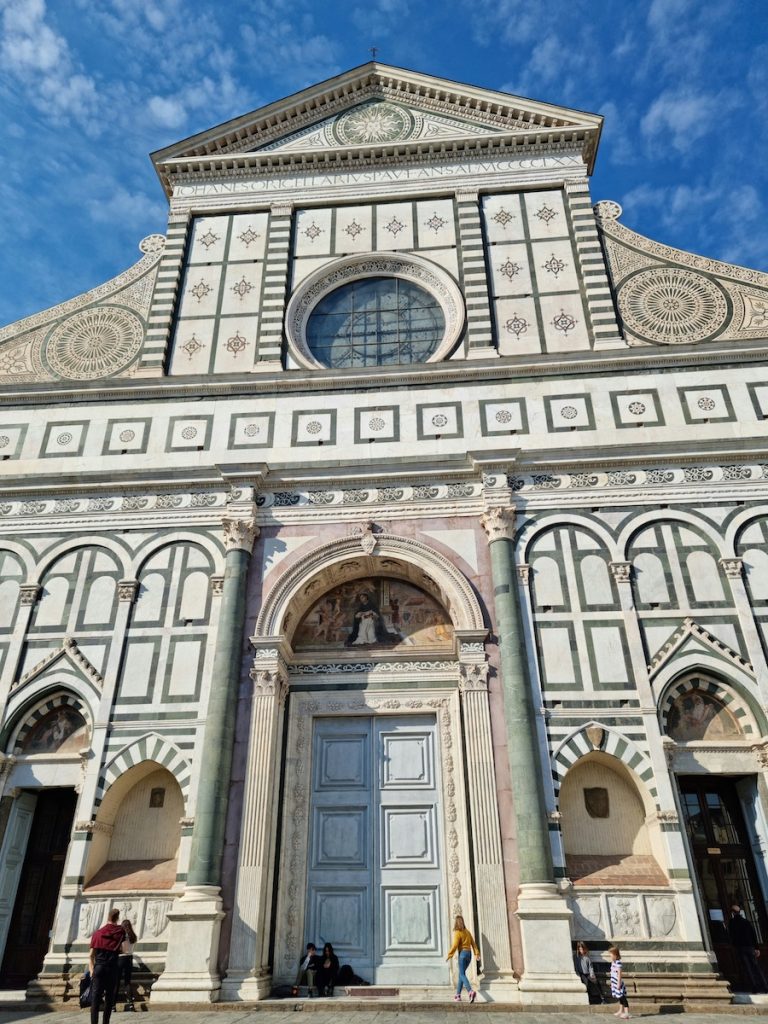 Thus, Santa Maria Novella was the perfect setting to enhance the links between wine, culture, and territory that certainly embellished every single glass of wine.
I, on behalf of Live in Italy Magazine, was there. It was impossible to forego an opportunity to discover an extraordinary range of biodiversity, DOCs, and DOCG's with a smaller average production size than the large denominations.
We moved from strong winemaking traditions, that have cultivated the vine for centuries, to young ones that use alternative approaches. All are united by the great attention to managing the vineyard — often in an organic or biodynamic regime. Gabriele Gorelli, the first Italian Master of Wine, explained everything to us. He aimed to show the quality and longevity of these wines in the best possible way.
Masterclasses
Gabriele also described the uniqueness and differences in Tuscan oenology through three bold and intriguing Masterclasses:
"The Other Sangiovese: Blind tasting of the Crus of a Tuscany yet to be discovered." – A blind tasting of wines of great value called to highlight the exclusivity of the vineyard and its production area.
"The Value in Time: an unexpected longevity." — A journey through time to discover the refinement and extraordinary conservation of excellent wines.
"The Courage to Change. Bio [biodynamic], sustainability, and other ways to make wine" — a window on alternative and eco-sustainable methods used to produce wines that amaze us for their excellent quality and, in some way, wink at the future.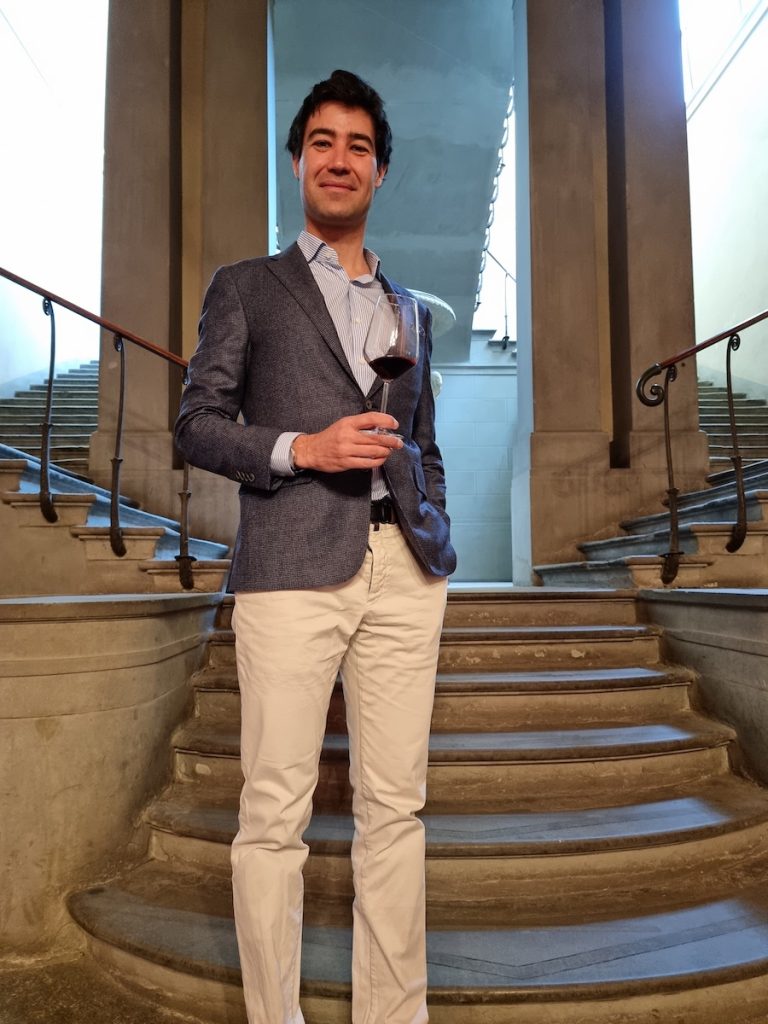 A Diversified Cross-section of Tuscan Viticulture
In addition to the three Masterclasses, guests could taste with a dedicated sommelier service, all wines of the participating Consortiums. Francesco Mazzei, president of the L'Altra Toscana Association expressed this: "We hope that our guests have been able to grasp the strength of biodiversity and the distinctive character of each of the territories presented. A very broad and diversified cross-section of Tuscan viticulture. A reality still to be explored and always with higher quality peaks. Every year, about 12 million bottles are known to be appreciated on the markets".
L'Altra Toscana" introduced us to these less famous denominations. However, they are no less rich in beauty and charm, both in the territory and in the glass. We 'traveled' to the different production areas and discovered a strong sense of belonging and being rooted in the territory. The denominations are definitely varied, but united in the same goal: to bet on themselves and quality wine. For this very reason, these are denominations to follow.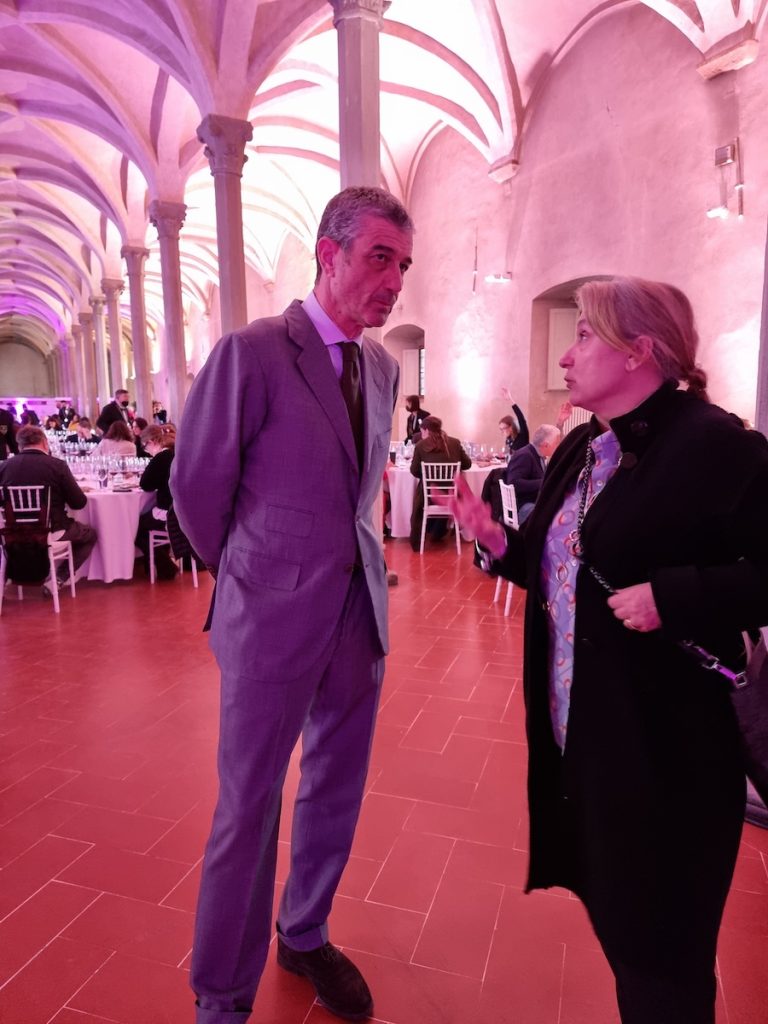 Drink Altra Toscana!
Therefore, we found in the glass very different products: influenced by calcareous, sandy, or alluvial soils; and characterized by altitudes, experiences, and history. However, there was also a look at the future of young companies, which use alternative, but no less interesting methods.
L'Altra Toscana was a success and pleasant discovery for us participants. We cannot help but say: "Drink Altra Toscana!".