Have you seen photos of trulli, the conical roofed homes of Alberobello, Puglia? I knew nothing about them until a few years ago when I saw a photo of them online. After I read a story about the trulli, I knew I had to see them in person. I once looked into staying in one but didn't because Alberobello was not close to where I had to be. Still, I insisted we take a day to head to Alberobello.
1,000 Trulli in Alberobello
When we stayed in Bari, we took the train west to Alberobello. During the journey, we saw trulli scattered through the fields. It was enchanting. Nothing prepared me for Alberobello, though.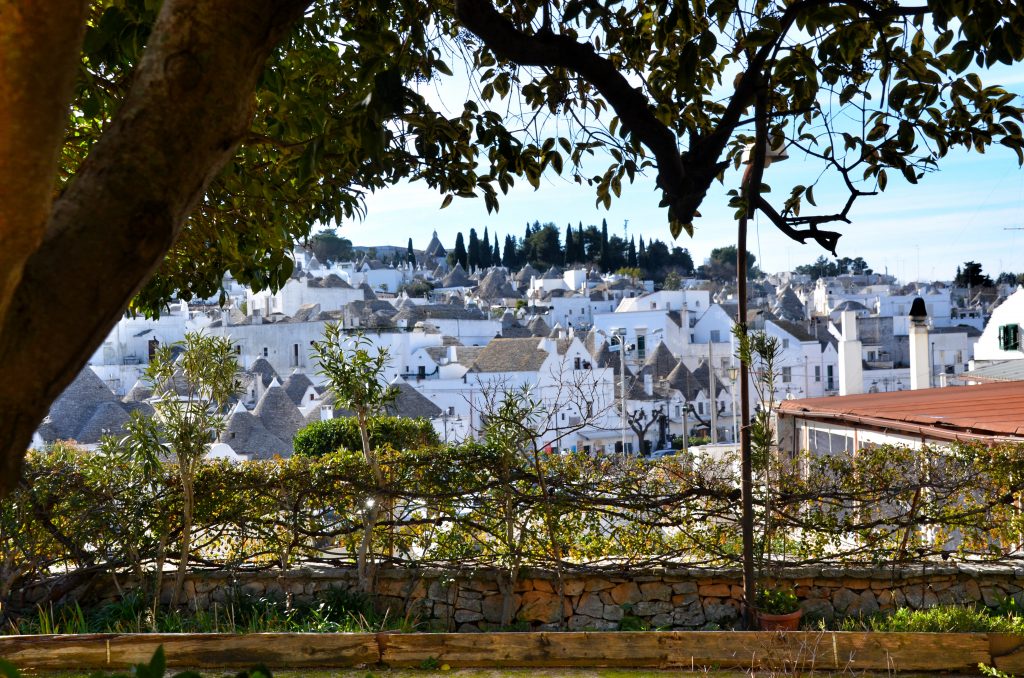 There are more than 1,000 in Alberobello itself, and many of then are home to gift shops, cafes, and vacation rentals. While most of the small town has what we consider "normal" buildings, with trulli dotting the streets, there are two districts that house the majority—Rione Monti and Rione Aia Piccola.
Wander through the narrow, winding streets of Rione Monti, though, and you will find bars, cafès, restaurants, shops, B&Bs, and more. The main attractions, of course, are the trulli themselves. Hoping for a sale, the shop owners will invite you in to have a look around.
Museo del Territorio
Several of trulli call themselves museums, but they are mostly shops. The main museum in town is Museo del Territorio. More than 10 combine to display the ancient agricultural and building equipment, and there are also rooms decorated in period style.
Rione Aia Piccola, the residential area, is quiet and home to residents who still call them home. The round interior has niches for furniture, fireplaces, storage, and more. Some of them consist of more than one of the cones, and those have double or triple façades and roofs, very few windows, and a low hearth.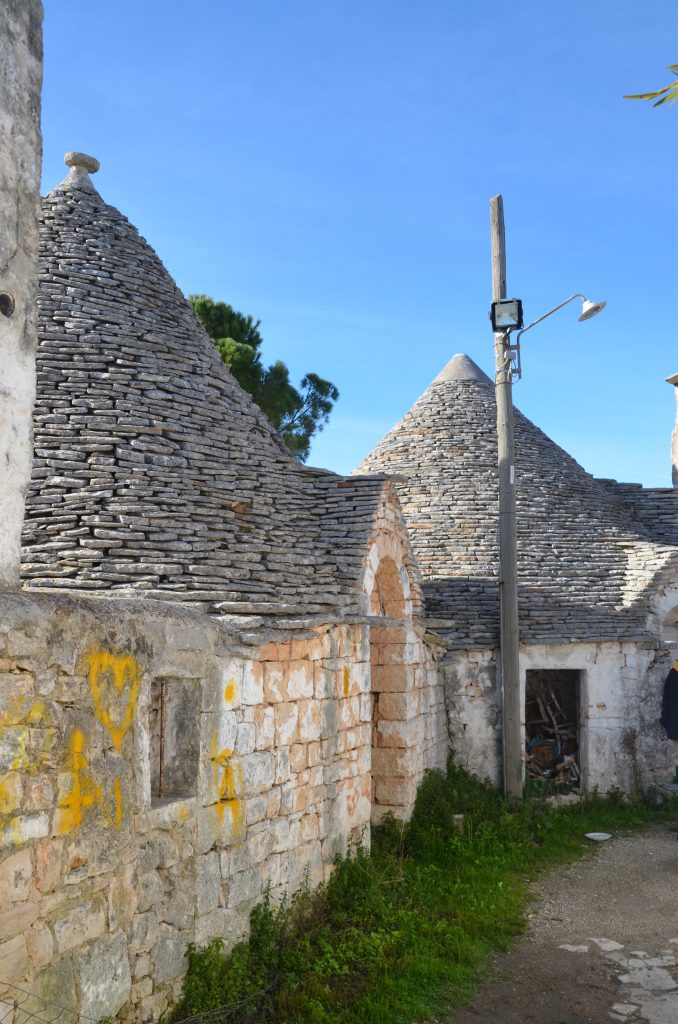 Trulli Origins
The oldest trulli dates back to the 14th century, although archeological digs have produced remnants that date back to the time before Christ. Originally designed as homes, shelters, or storage sheds, they are round and have conical roofs. Builders made them from limestone (plentiful in the area) and did not use mortar to allow owners to dismantle them quickly to evade taxes of landowners and/or royalty. (Interestingly, brick walls/fences built in the same manner line the pastures and fields in the area).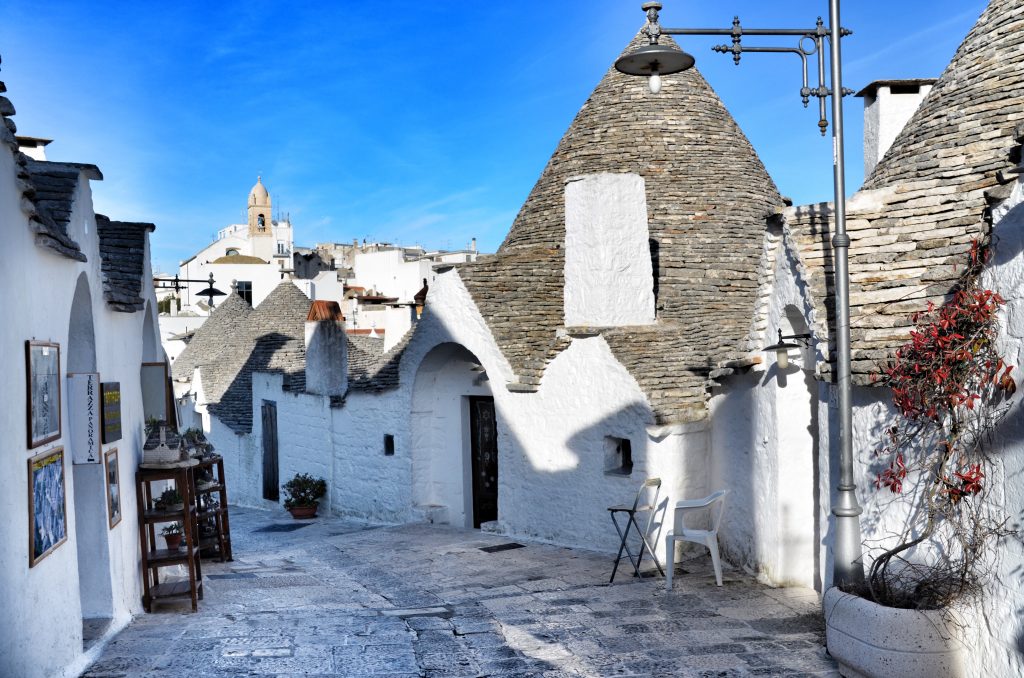 The walls are very thick, and there are few windows, both designs instrumental in keeping them warm in winter and cool in summer. Today, the insides and outsides of most have a coating of plaster and/or whitewash.
Trulli, by the way, comes from the Greek word thólos, which means dome. The knobs and decorations that crown the top of each are the "signature" of the builder. You can see a few different knobs above.
---
Visiting Puglia? You may also enjoy reading:
Discover Pitigliano, Another Tuscan Treasure
Living a Slow Life by the Italian Seaside