I love traveling by train. In Italy, it is easy, inexpensive, and a great way to see the country. Italy by train can be daunting. I understand completely: Foreign country. Foreign language. Not an American practice.
During my first trip to Italy in 2010, I was in that position. It was my first real trip there, and while I spoke Spanish, I didn't speak Italian. For most of the trip, my husband and I had a car, but driving and parking in most cities was a nightmare. We finally turned the car in in Padova and took the train to Venezia. When we were leaving, we had to take a train to our airport hotel. At that time, one bought tickets at the station tabacchi and hoped they got on the right train. 
We didn't.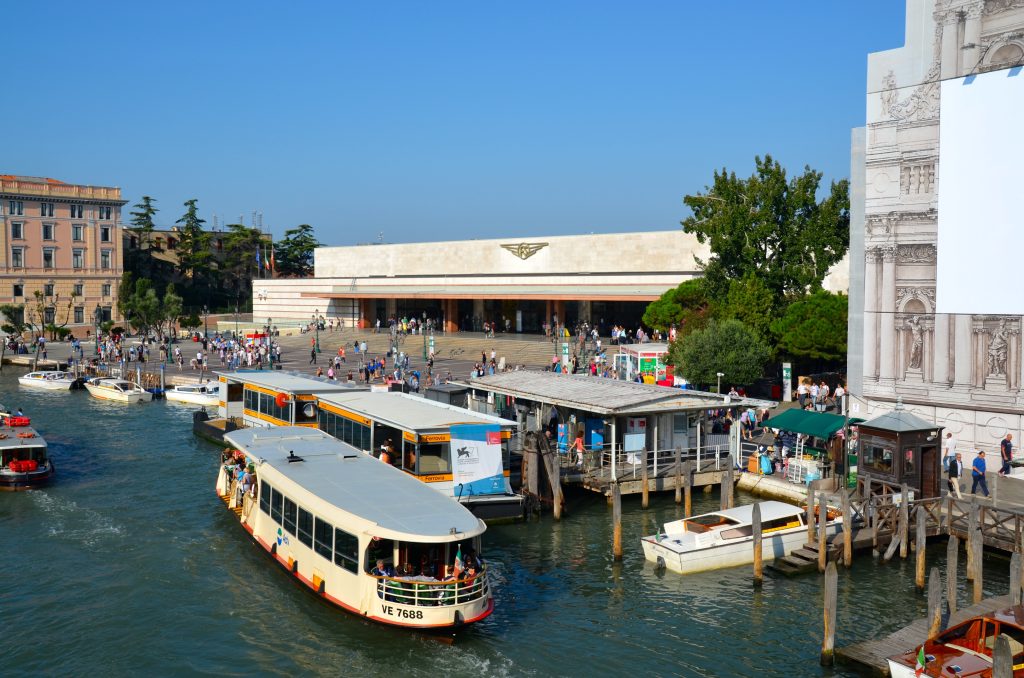 Somehow, we got on the wrong train. We ping-ponged between Venezia's Santa Lucia and Mestre stations before someone took pity on us. Almost 90 minutes later, we slipped onto the right train and headed to the hotel.
Since that first adventure, I've learned Italian, gained Italian citizenship, and returned to Italy almost annually. And, I travel everywhere by train. I've spent three months in Italy and have not gotten into a car except to travel to-or-from a train station. Not sure about that? Let me help.
Just the Facts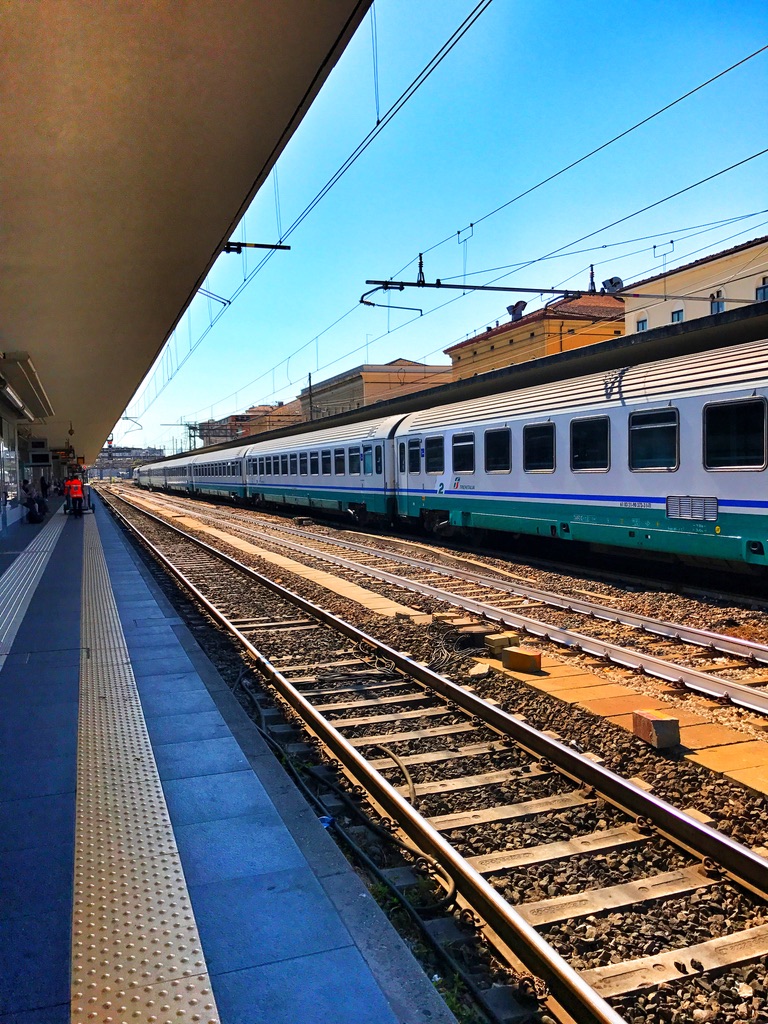 There are two major train operators in Italy—TrenItalia and NTV Italo. There are many ticket consolidators (Eurail), but you will get a better deal by purchasing directly from the two sites. The good news is that there are English-language sites, so the only thing you have to know in Italian is the name of stations you want. For example, if you are heading to Milan, you would put in Milano Centrale or Milano Porta Garibaldi. Venezia is Venice; Firenze is Florence, and so on.
The train operators all share the rails even though Italo is a private train company while TrenItalia is state-run. Italo runs only high-speed trains and doesn't have as many routes as TrenItalia.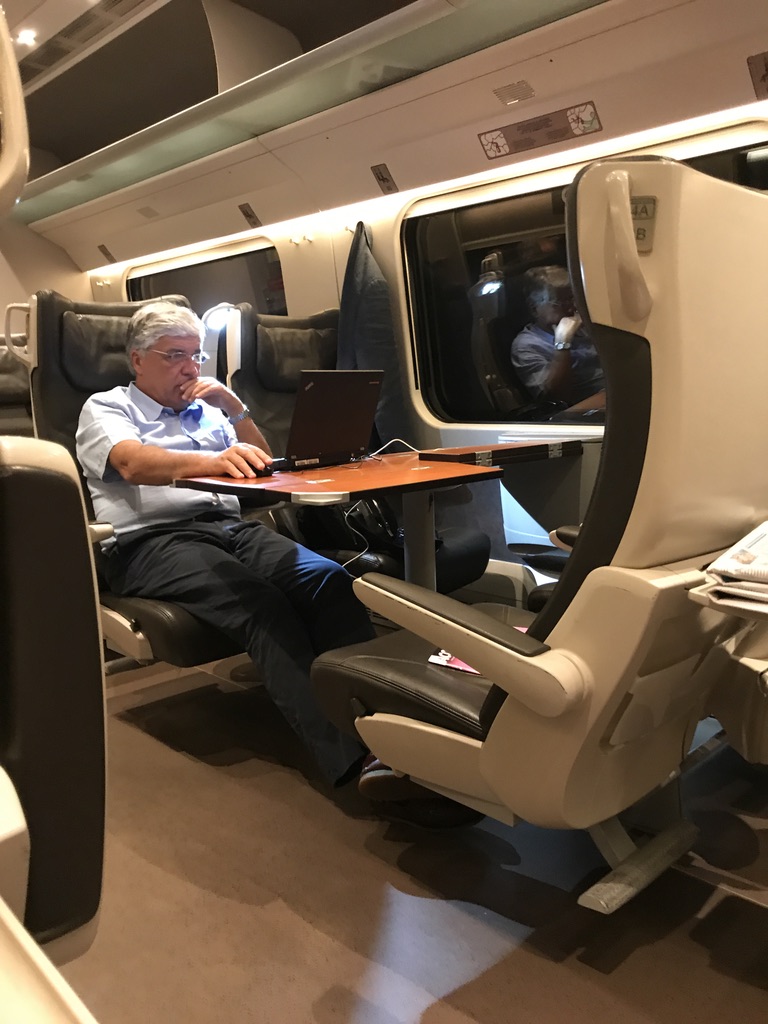 High-speed train can run up to 300 km per hour while the regional are much slower and make a lot of stops. High speed tickets have different categories (Standard, Premium, Business, Business Silent, Executive), and regional ones have one (standard). Seats on the high-speed trains are roomier and more comfortable. Regional seats are not bad.
Do You Have to Buy in Advance?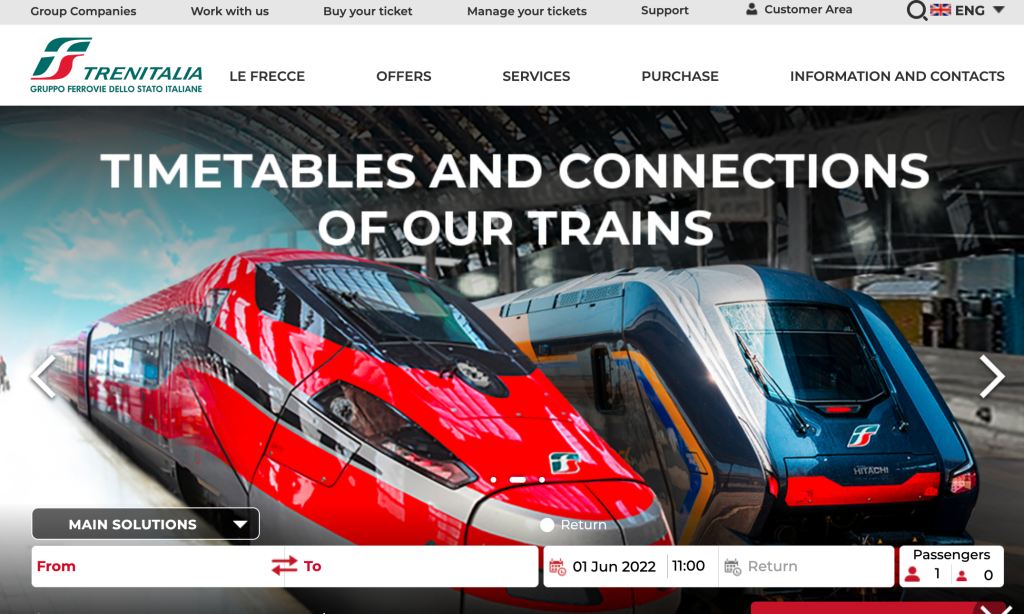 Technically, you do not have to buy any train ticket in advance. Regional tickets—Roma to Frascati or Milano to Bergamo, for example, have fixed prices, and open seating. There is no advantage to buying early.
Tickets for long-distance trains are a different matter. While you do not have to purchase them in advance, there are a few advantages in doing so.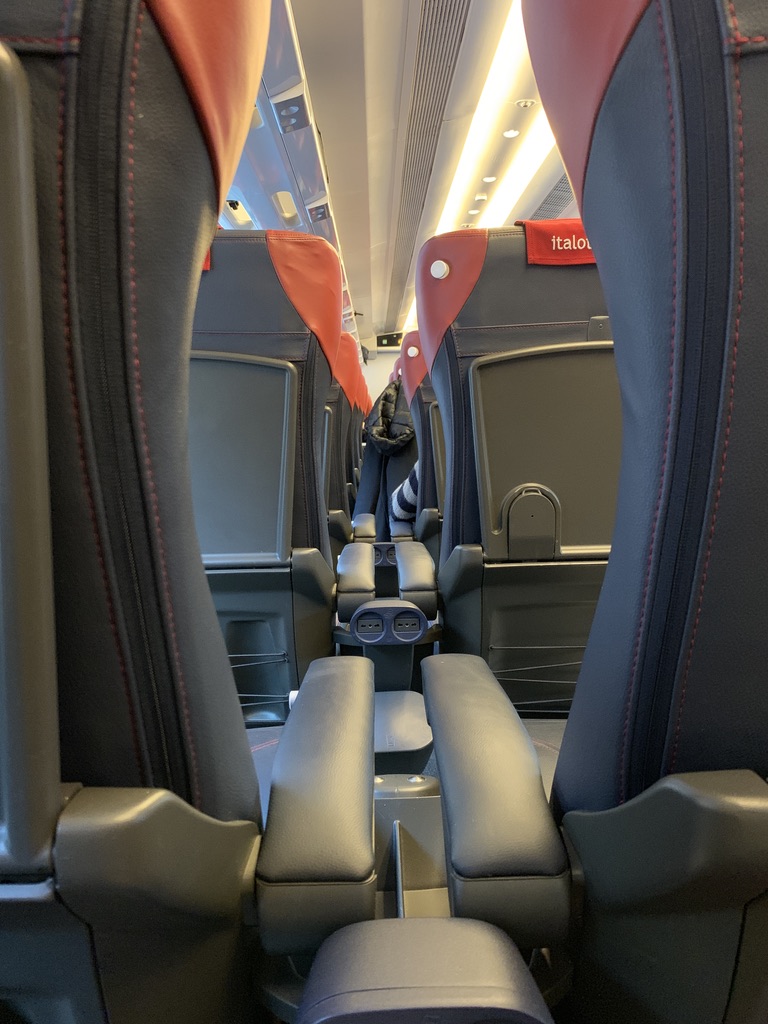 Frecciarossa, Frecciargento, Frecciabianca, and InterCity trains, which service routes like Milano to Napoli and Roma to Venezia, have assigned seating. If you purchase your seat in advance, you can choose your preferred carriage and seat.
How to Save
The biggest advantage to advance purchase, though, is cost. Booking for TrenItalia and Italo opens 120-180 days ahead. There are a few times when there's a bit of a delay, but normally, you can plan up to six months in advance of the travel date. The earlier you purchase your tickets, the greater the savings.
Notice the Trenitalia and Italo screenshots below. You can see how much you would save by booking your tickets in advance. The Economy and Super-Economy tickets that are available only until the sell out can be up to 60 percent cheaper than regular fares.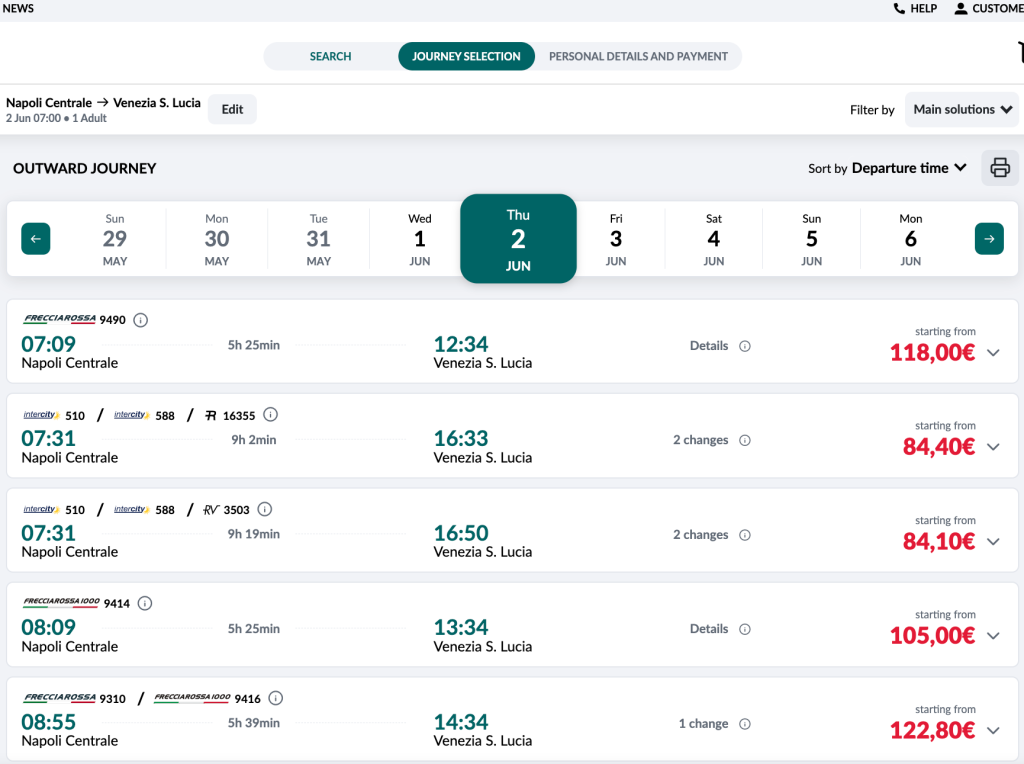 Both TrenItalia and Italo also offer specials that will save you money.
Buying at the Station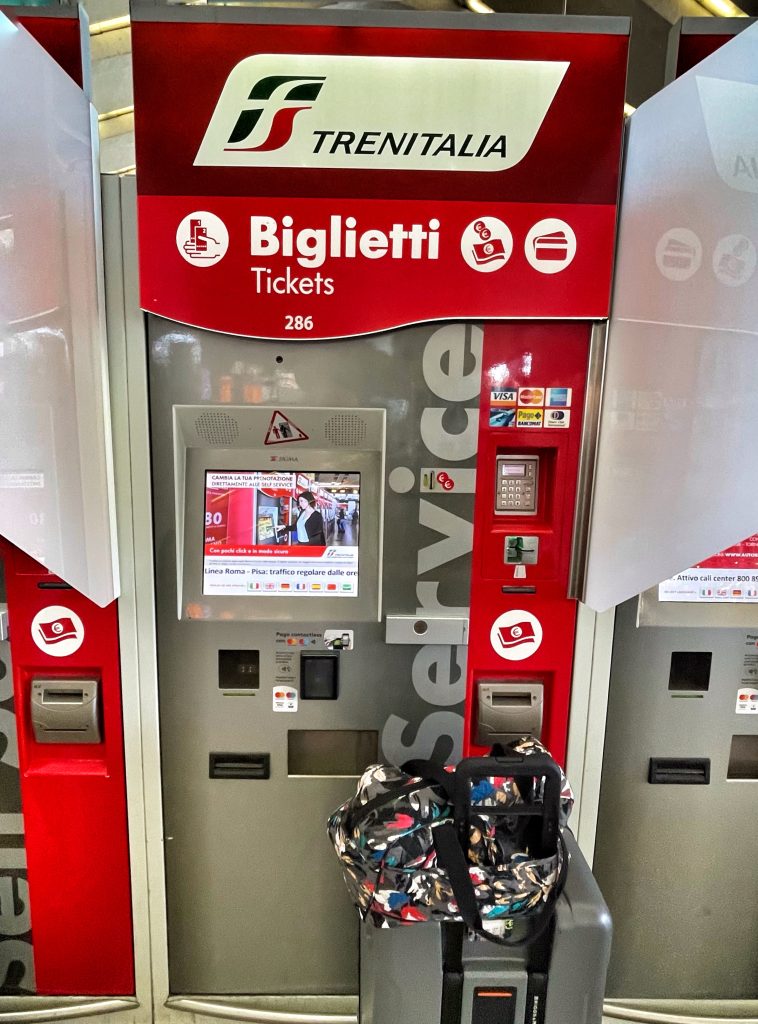 You can buy both Trenitalia and Italo tickets at the stations they serve. You can buy at a window if an agent is available or via a ticket machine. As with the website, the ticket machines offer an English version.
Something very important to note: When you use a ticket machine at the station, the first thing you'll hear is a warning. "Beware of pickpockets. In case of need, ask only TrenItalia staff for more information." Take the warning seriously as characters will hang around the machines offering to help you. You definitely don't want them to distract you while you have money out. The same rule applies when you are looking around and/or climbing steps with your luggage in hand. 
Do not accept help from anyone but official rail employees. Saying "No" sternly and confidently will usually send them on to another person.
You Have Your Ticket. Now What?
TrenItalia and Italo offer ticketless travel when you buy online. Download a QR code and/or booking reference number to show to the conductor. I suggest printing a PDF of your ticket on the offside chance you have a problem with your phone.
If you buy tickets at the station and have a paper ticket, you will need to validate it before you board the train. Look for the green and white machines in all of the stations, stick in the ticket, and it will print a code on your ticket.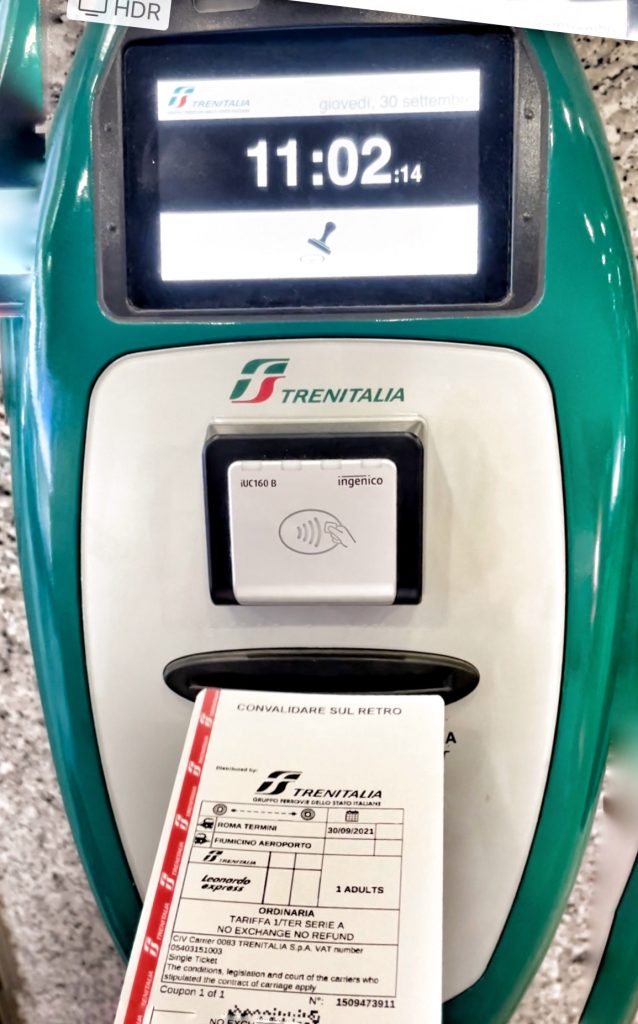 Forgetting to validate your ticket can cost you a hefty fine. Ignorance, forgetfulness, and being American are not valid excuses. I was on a day trip to Ravenna once and forgot to validate my ticket. I was lucky that I met a nice conductor who took pity on me and did not fine me. On my ticket, though, he wrote: NEXT TIME YOU FORGET, PAY 75 EURO FINE.
Fun Facts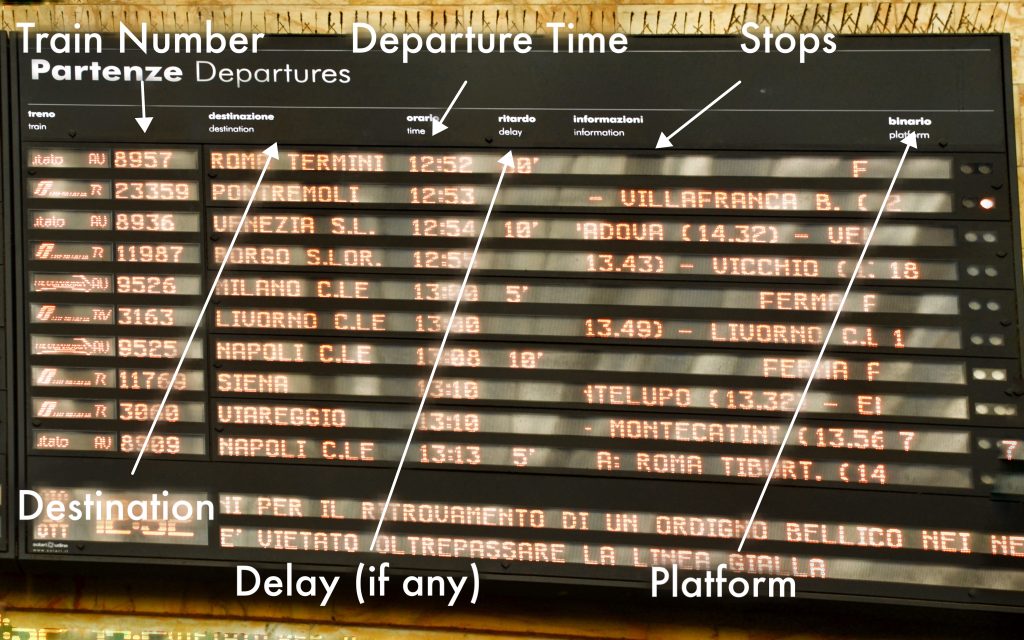 Your tickets will not have the platform (Binario) where you will board your train. To find it, check the monitors in the train station. The monitors will show the arriving and departing trains, delays, platform, etc. The larger stations do not assign platforms until 10-20 minutes before departure time.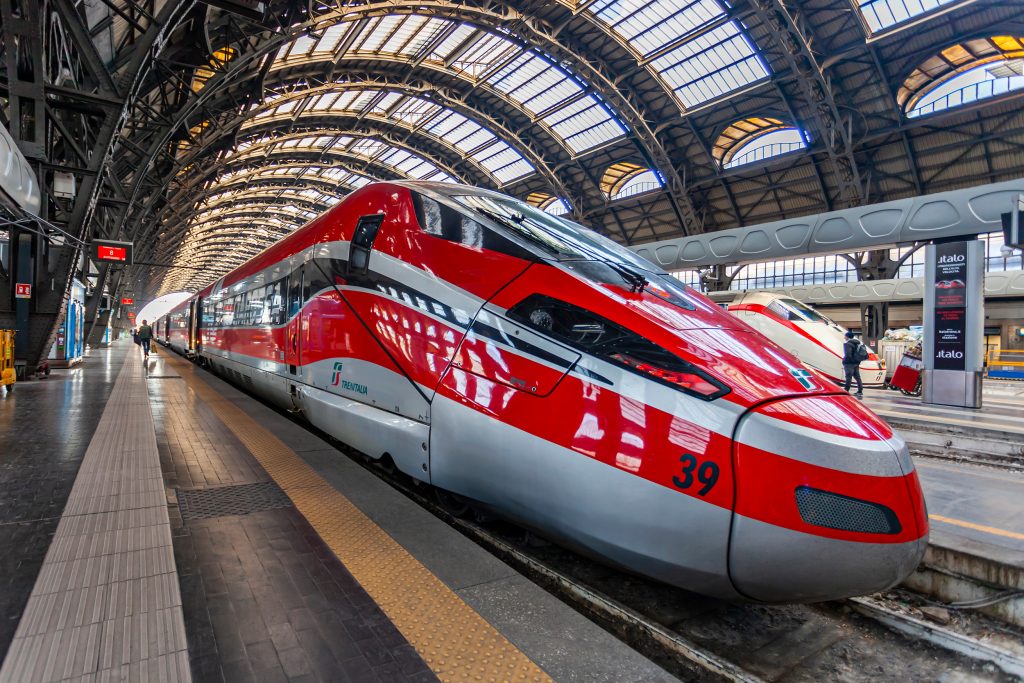 Italo trains are more of a burgundy color while TrenItalia trains are red (Frecciarossa), silver (Frecciargente), and white (Frecciabianca). The older regional trains were a deep green, but the newer ones have brighter colors.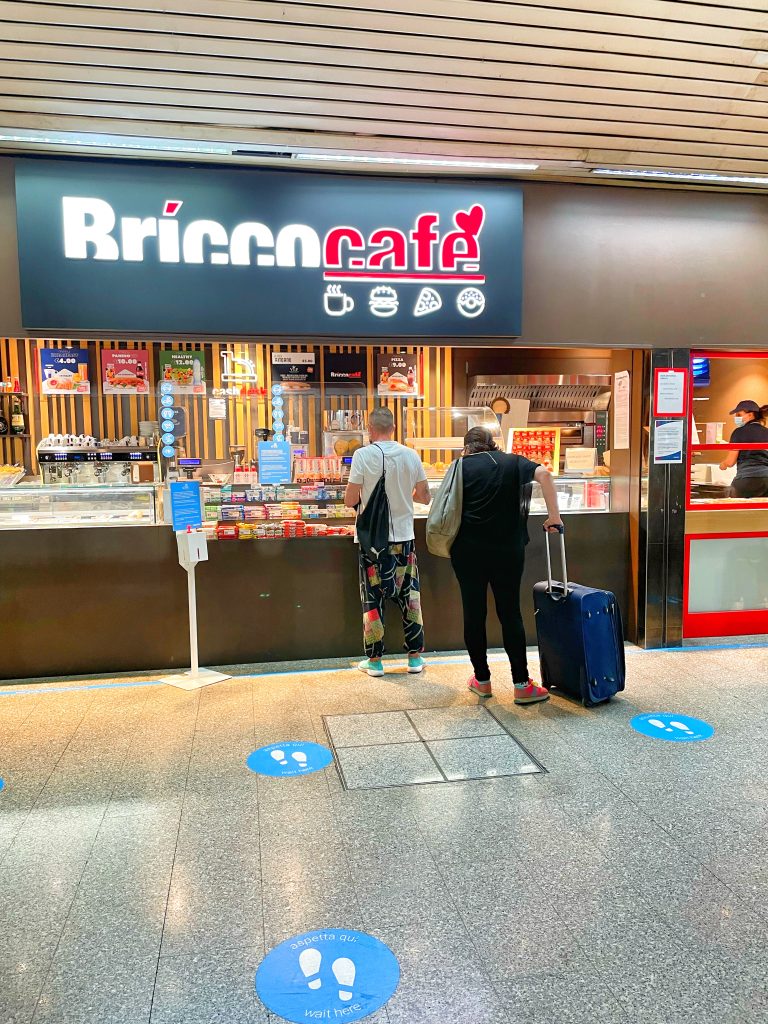 Most train stations are more than a place to board trains. In the larger ones like Roma Termini, Milano Centrale, Bologna Centrale, and others, you'll find restaurants, pharmacies, bars, stores, and even groceries. Smaller stations usually have a bar and pharmacy, and the smallest ones have vending machines.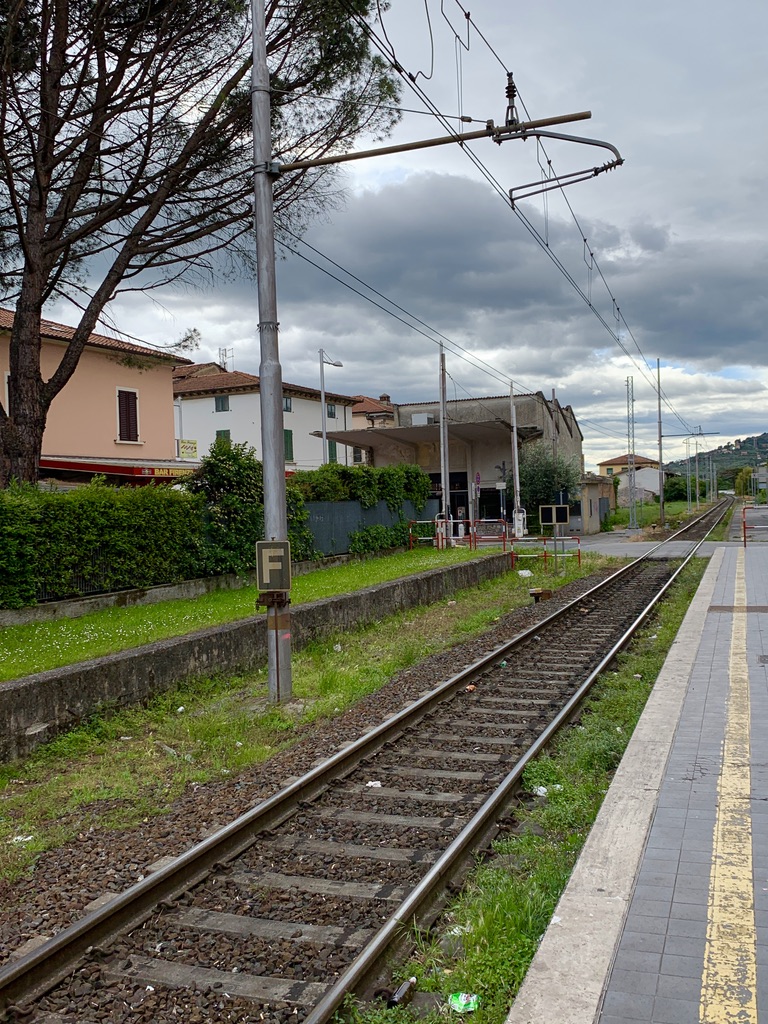 Believe it or not, you can take a train from the peninsula to Sicily. At Villa San Giovanni, the trains load directly onto a ferry that crosses the straits between the mainland and the island.
Don't Be Late!
Finally, don't be late. As much as people joke about Italian trains, I have rarely been delayed in my journeys. You also need to move when you are disembarking. Let me give you a few examples of why the trains wait for no one.
Last June, my husband and I were taking a train to Venezia from Bologna. We arrived early and took our seats on the train. Two gentlemen stood outside smoking cigarettes. When whistle for our train blew, one of the men put out his cigarette and jumped on the train. The second man apparently thought taking two or three additional puffs was more important, and he did just that. As the doors started to close, he threw his butt on the ground and moved toward the doors which were almost completely closed. He tried to open them and pushed the "Open" button on the outside to no avail. Off we went with the man literally jumping up and down in frustration. My husband and I laughed.
Be Quick!
In August, friends and I were on a double-decker train from Milano Centrale to Stresa. The train pulled into Stresa, and we made our way down the stairs. Unfortunately, the conductor decided to stop for only 30 seconds. Literally. The door was closing as we got to it, and it would not open as much as we tried. My friends and I laughed all the way to the next station and back. We did, by the way, have to buy tickets to get back to Stresa.
Enjoy the journey!
Read More Travel News
Traveling to Italy in 2022
Travel to Italy with Relaxed COVID Restrictions