Outdoor Exhibition of Steel Sculptures On View Through December 13th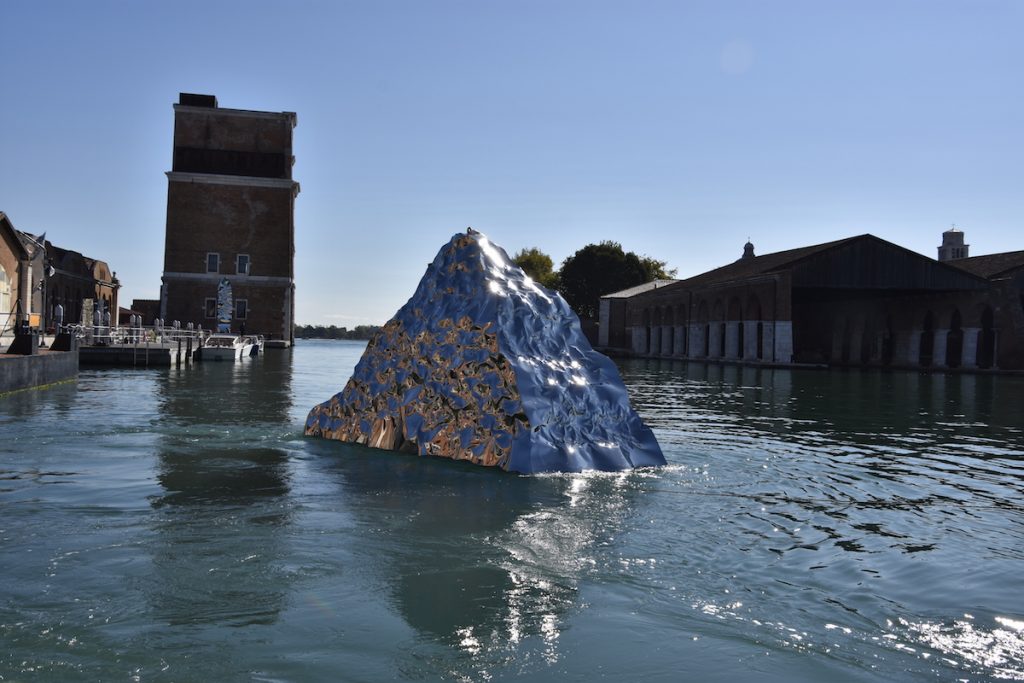 The hours seem to tick like a metronome's pendulum swaying monotonously. We neither go backward or forward — we keep time, but still have lost our sense of time. As the doors of businesses and signs of daily life fades to darkness (once again) in Venice, life still flickers like an incandescent light through the works of Italian-Albanian artist, Helidon Xhixha.
Luce, la Rinascita di Venezia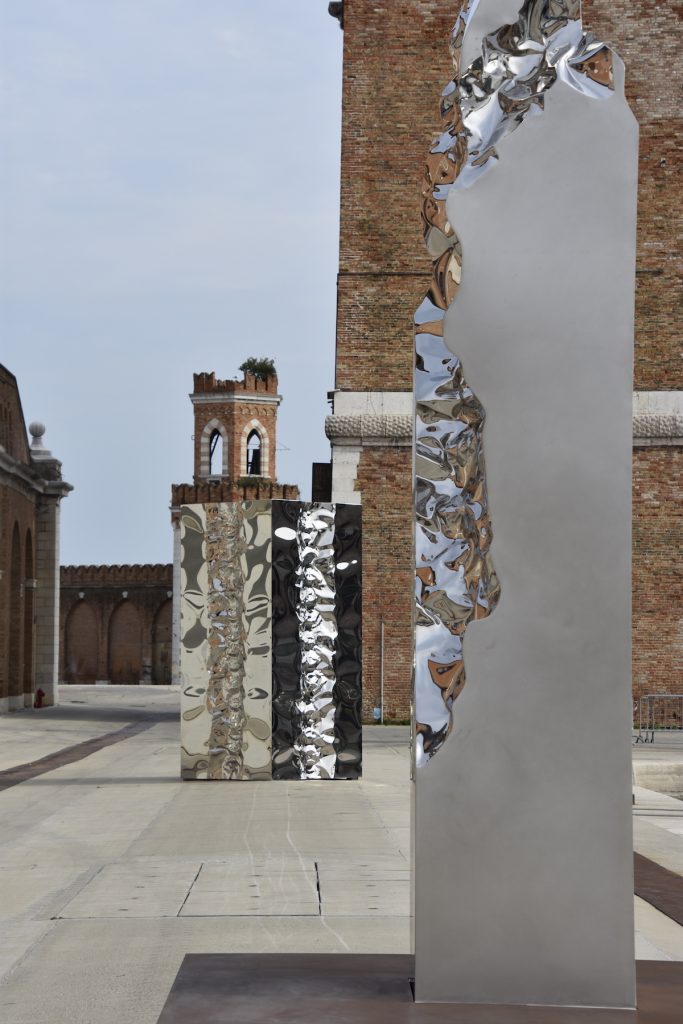 Six of his installations are located at Arsenale in Venice. If there, what would you see? On one side, dancing reflections of Venice's misty skies and lagoon, while on the other, glimpses of the medieval building facades and passersby. Xhixha's sculptures beckon us to look deeply into "Luce, la Rinascita di Venezia" – Light, the Rebirth of Venice.
Xhixha's "Iceberg" which was first exhibited on San Servolo Island for the 2015 Venice Biennale, is one of the six works on view. Its sheer weight and size seems to defy what could possibly float on the water: 700 kg; 300 cm x 600 cm x 250 cm. "Iceberg" is a poignant reminder of the impact of climate change upon fragile Venice. As we face this work, we see that our reflection stands beside our own culpability.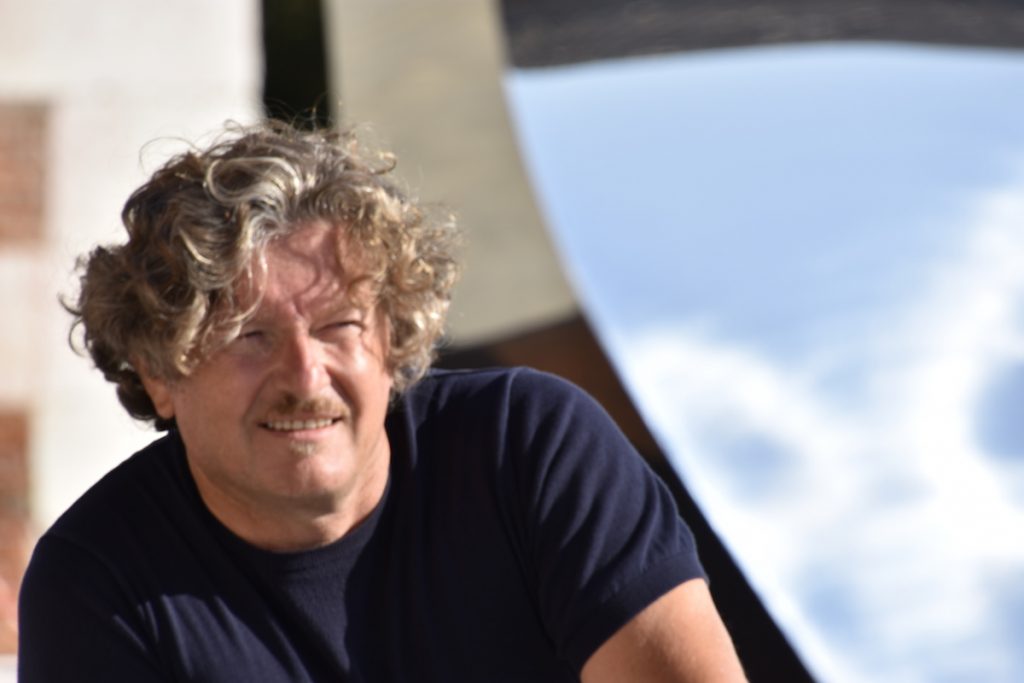 "I have always tried to shape my works through light," Helidon Xhixha commented. "I chose Venice because my creations manage to reflect the great beauty of this city. They are made of steel and in dark times, when we need the light in this period of uncertainty. Art has always played an important role. I will tell, through the light reflected in my works, the rebirth of Venice."
The exhibition is curated by Klodian Dedja promoted by IMAGO Art Gallery of Lugano, with the patronage of the Municipality of Venice, the collaboration of Vela Spa and the organizational coordination of Sinergia Srl.
Xhixha will be the guest of honor at an event with artists from the Architecture Biennale at the Venice Pavillion on November 15th.
Transforming Form
"Helidon is one of the contemporary artists who transforms form. It is almost a divine gesture. An architecture spiritual, an architecture that creates and discreates. This deformation there reminds us that nothing is stable. The works re-propose a futurist world. A floating work in Venice, like Iceberg, is something exceptional. As its curator I will do everything to make these works go around the world."

Klodian Dedja, Curator "Luce, la Rinascita di Venezia"
During a time when it's near impossible to go around the world, we can still look at the sculptures (even if there from a distance) and contemplate Xhixha message: now is our Renaissance; glide through the darkness into the light; reflect; take action now.
If Visiting…
Other works on view are, "Cattedrale D'Acciaio," "Roccia Marina," "Reflesso Lunare," "Getto di Luce," "Ordine e Caos," and "Satellite." The exhibition is open from 8:00 to 16:00 Monday to Friday and 10:00 to 17:00 Saturday, Sunday and holidays until December 13, 2020. ACTV stop "Bacini-Arsenale Nord" lines 4.1-4.2 or 5.1-5.2.
Read more about artist, Helidon Xhixha.
All Photos Courtesy | Cinzia Lorenzon/Sinergia
---
Looking for more Modern Art in Venice?
The first successful use of the MOSE flood barrier system in Venice took place in October.