Magazzino (Rome) is proud to announce that Massimo Bartolini will be the artist for the Italian Pavilion at the 60th International Art Exhibition – La Biennale di Venezia. The Italian Pavilion is promoted by the Directorate-General for Contemporary Creativity of the Ministry of Culture. The event will run from 20th April to 28th November 2024. Luca Cerizza will curate the project titled "Due qui / To hear"
Massimo Bartolini (Cecina 1962), is undoubtedly one of the most internationally recognized Italian artists. In his work, Massimo Bartolini uses a wide range of media, such as photography, video and performances. These mediums often puts the artist in dialogue with the surroundings.
Disorienting, yet meditative
The masterful level of manipulation of light, sound, smell or architecture results from more than 30 years of artistic practice. Bartolini's work offers the viewers with a disorienting experience, almost a meditative state. This is enabled by a transformation of the initial space. It is a reflection of how relative the concept is. What is stable and unchangeable is subject to the viewer's interpretatio
Bartolini's Most Important Exhibitions
Bartollini's most important exhibitions in Italy and abroad, include:
Henry Moore Foundation (Leeds, 1996)
La Biennale di Venezia (1999, 2009, 2013)
MoMA PS1 (New York, 2001)
Manifesta 4 (Frankfurt, 2002)
Bienal de São Paulo (2004)
Shanghai Biennale (2006 and 2012)
Yokohama Triennale of Contemporary Art (Yokohama, 2011)
Documenta 13 (Kassel, 2012)
Fruitmarket (Edinburgh, 2013)
SMAK (Gent, 2013)
Museo Marino Marini (Florence, 2015)
Fondazione Merz (Turin, 2017)
Yinchuan Biennale (China, 2018), Bangkok Biennale (2020)
Centro per l'arte contemporanea – Luigi Pecci (Prato, 2023)
About Magazinno Gallery
Since 1997 Magazzino has supported and promoted research within the field of contemporary art, working directly with artists, critics and curators. One of the gallery's main aims is focused on the representation of young, emerging Italian artists as well as International artists exhibiting in Rome for the first time. Another principle activity of Magazzino is the organisation of exhibitions conceived and curated specifically for the gallery space. Recently the gallery has developed several projects with its artists, supporting large-scale productions and projects, showcased in important national and international venues and exhibitions.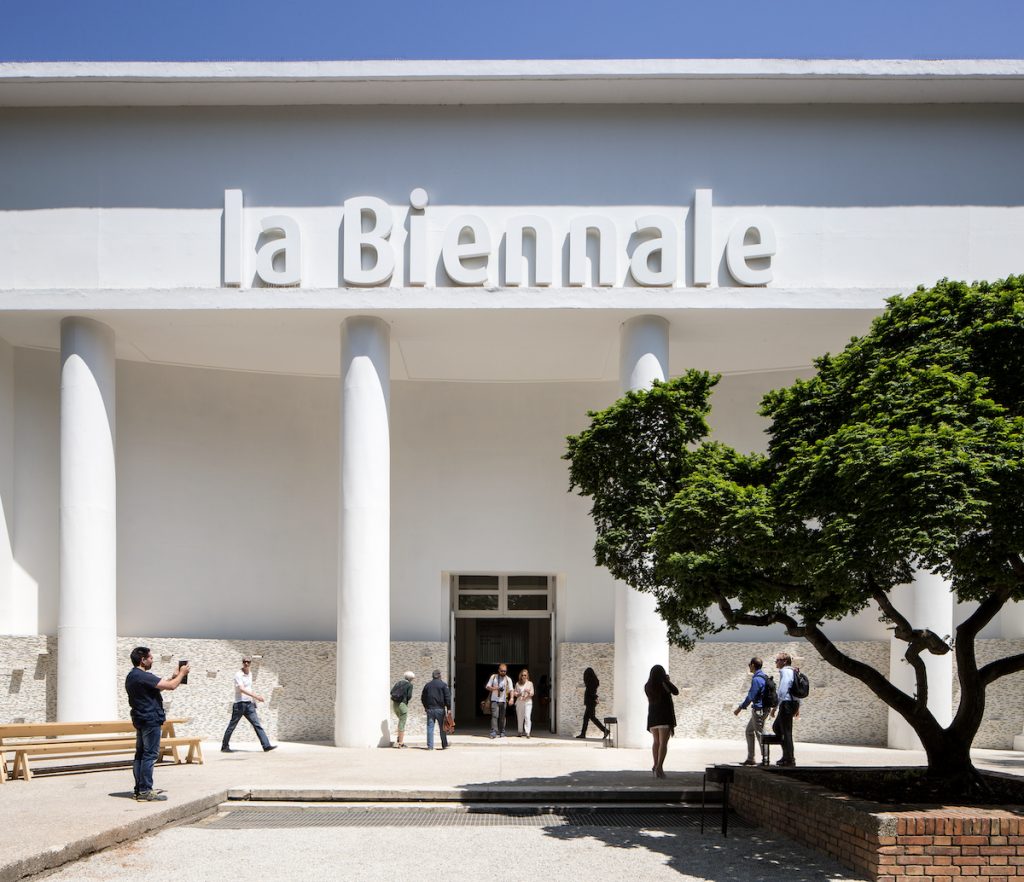 The 60th International Art Exhibition will take place from Saturday 20 April to Sunday 24 November, 2024. For more information, visit this link.