Ever since Stanley Tucci—and his wife Felicity Blunt—feasted on Spaghetti alla Nerano during his first episode of Searching for Italy, I have been wanting to try it. I had plans to go search out the restaurant while I was in Italy this summer, but I didn't get close to Nerano.
Nerano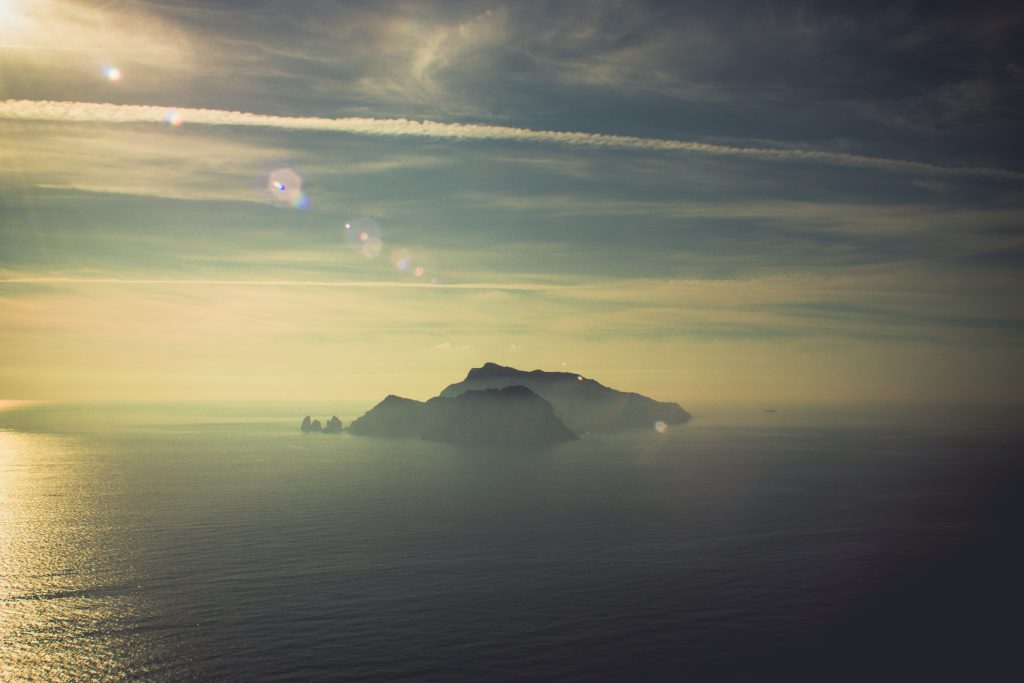 Located between Sorrento and the Amalfi Coast is the ancient fishing village of Nerano from which the pasta gets its name. Named for Emperor Tiberio Nerone, Nerano is relatively unknown to foreign tourists. Those who know it, though, laud it for its untouched natural beauty. Take a walk through olive groves (planted by ancient Greek settlers) to the small, isolated beach on the Bay of Ieranto. Or, hike down the steep road from Nerano to Marina del Cantone where colorful umbrellas line the beach and small fishing boats bob in the water.
If the sun and sea aren't enough reason for you to visit Nerano, its cuisine may be the deciding factor. While you can enjoy fresh seafood and local fruits and vegetables, be sure to try Spaghetti alla Nerano. You'll find that restaurants all along the Sorrentine and Amalfi coasts serve it, but Ristorante Maria Grazia in Nerano invented the dish in 1952.
If you aren't able to get to Nerano, though, the good news is that Pasta alla Nerano is easy to make.
Pasta alla Nerano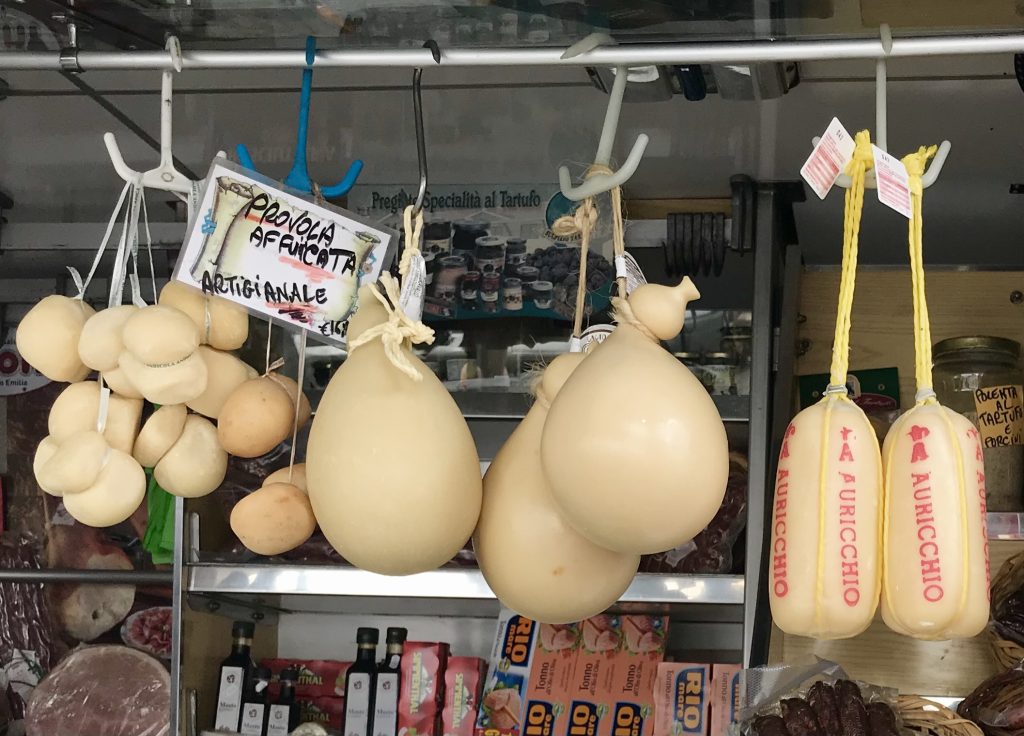 The ingredients to make Pasta alla Nerano are simple—zucchini, pasta (spaghetti is the preferred pasta, but others will work), basil, salt, pepper, olive oil, and Provolone del Monaco. The zucchini you use should be young and sweet. If the zucchini is old and/or bitter, it will ruin the dish.
One important thing to note is that the particular provolone used in the recipe is not available everywhere. Because Provolone del Monaco must contain no less than 20 percent of milk from Agerolese cows, its production is limited. It's a hard and rather spicy cheese, so if you can't find it, use another strong cheese like caciocavallo or pecorino romano.
The original recipe also calls for spaghetti because the sauce clings to it beautifully. That said, you can use any pasta. When I made mine, I used linguine since that's what I had in the house. My husband didn't complain.
You can find recipes for the pasta all over the internet. You can even watch Stanley and Felicity make it on Instagram. I don't particularly follow directions to the letter, but let me share my recipe.
The Recipe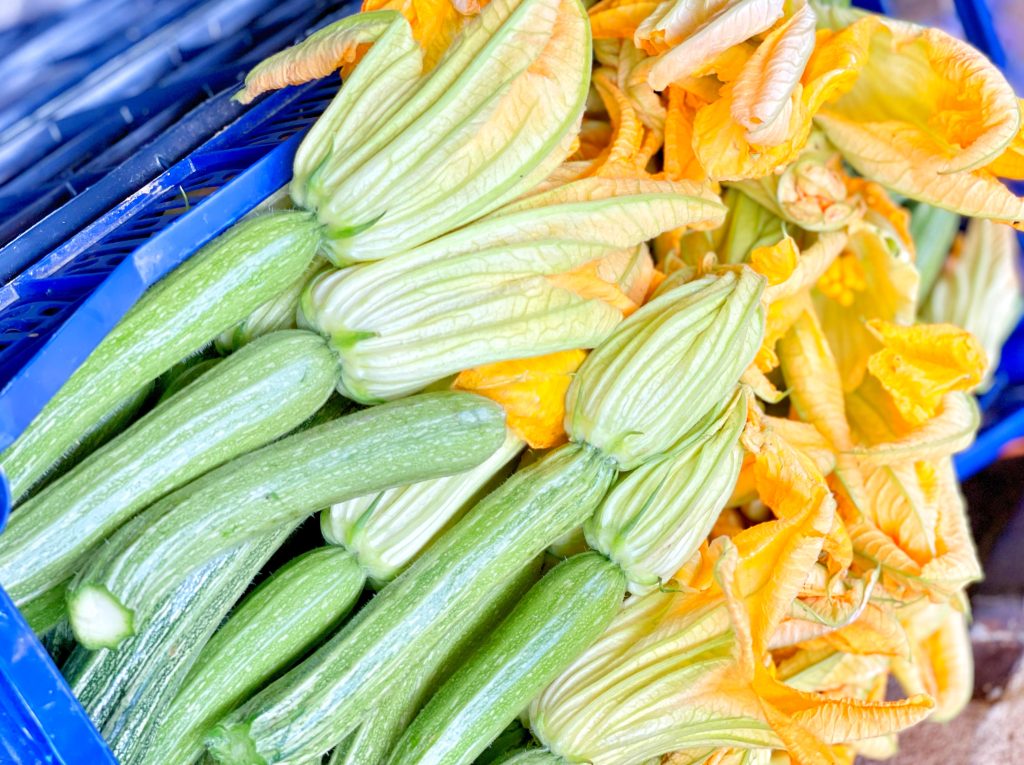 Ingredients
12 oz zucchini (I use the Trader Joe's baby zucchini which comes in 12-oz packages)
9 oz Buitoni fresh linguine
8 oz caciocavallo or pecorino romano cheese
Olive oil to fry the zucchini (The original recipe uses sunflower oil)
Basil leaves torn
Freshly ground salt and pepper
Penzey's Pasta Sprinkle (Optional)
Directions
• Slice the zucchini into thin coins. They should be about 1/8-inch thick. If you use a mandoline, you're sure to get them all the same thickness. I used a knife, and some of my coins were a lot thicker than others. My husband didn't complain.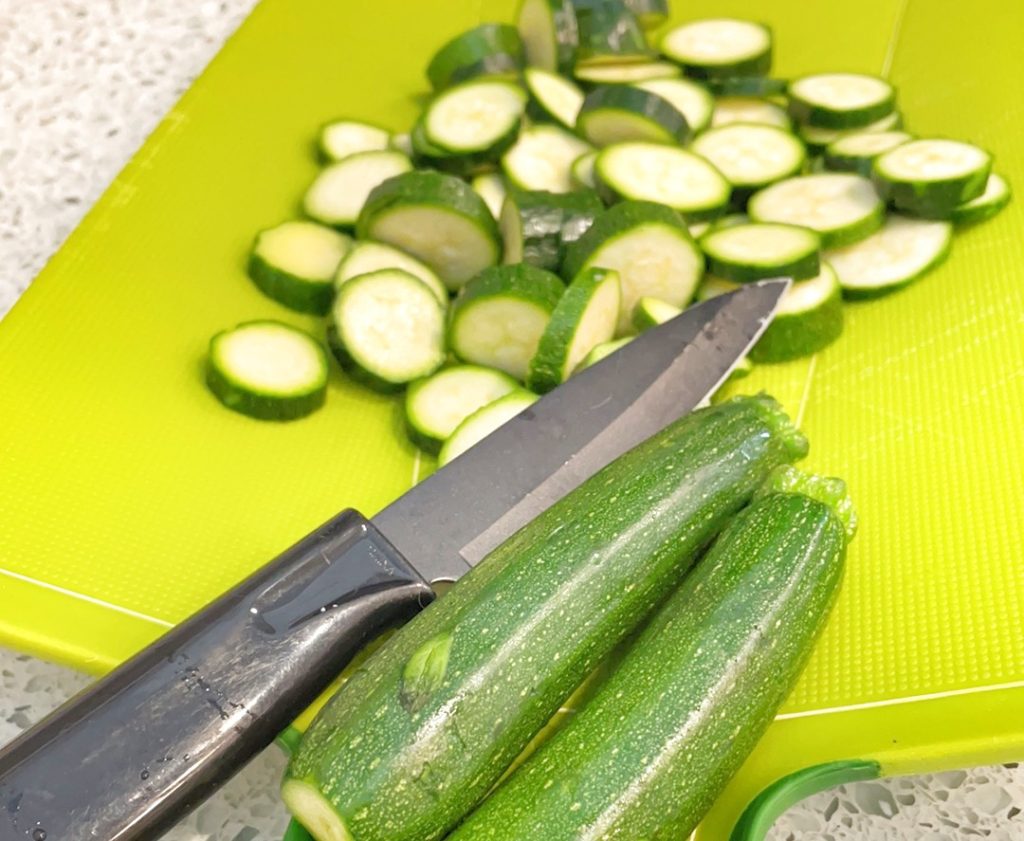 • Heat the oil and drop some of the coins in. Cook them until they are light brown in color. Remove them and let them drain on paper towels. Repeat until you've cooked all of the zucchini. Mix the torn basil and zucchini in a bowl.
• While the zucchini are frying, heat a pot of water to boiling. Add the pasta and cook until it is just al dente. Drain, but save some of the pasta water.
• Drain the skillet of most of the oil and add the pasta and zucchini. Add a ladle of pasta water and mix together.
• Add the cheese, salt, and pepper to the mixture and combine completely. If necessary, add more pasta water to make the sauce smoother.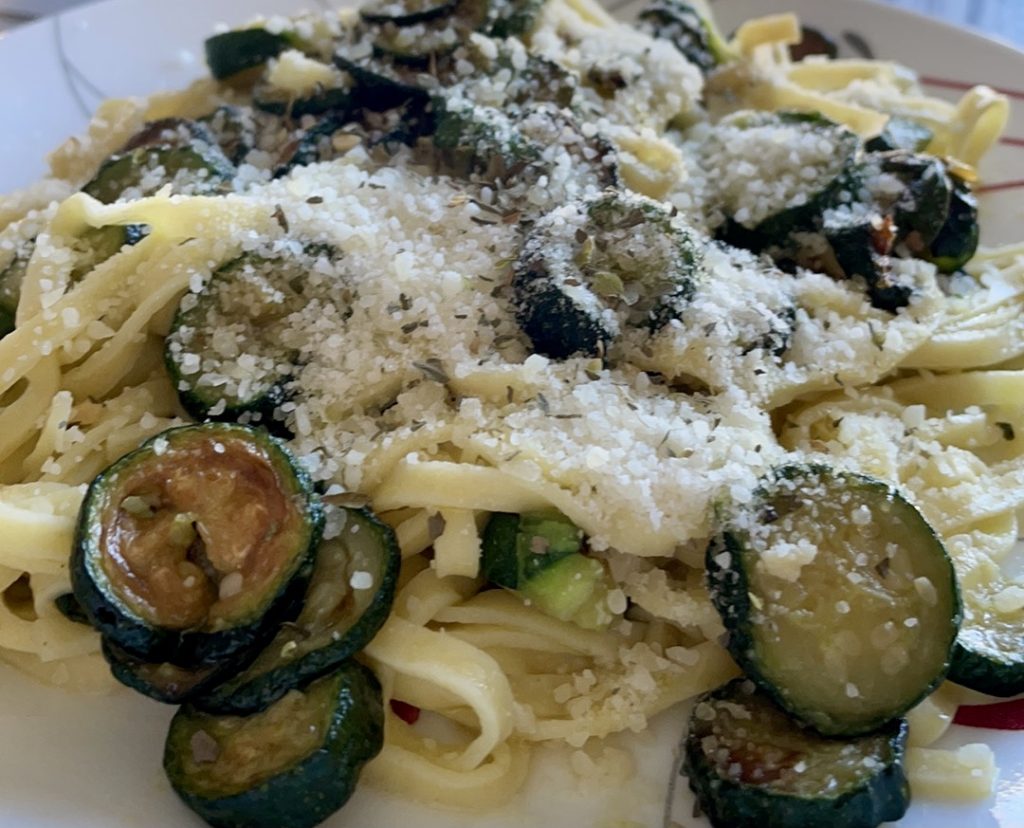 • Serve on a plate. Top with more grated cheese and the pasta sprinkle or more basil.

NOTE: The original recipe's secret ingredient is butter that they add while mixing the pasta and cheese together. I didn't add it; my husband didn't complain.
Try these other recipes
Sweet Flatbread with Harvest Grapes
Tiramisù with Cherries: A Recipe for Love