It is time to enjoy nature, the summer light and the morning breeze; the smells of cut grass and of roses in bloom…the smell of life. Plants breathe and give us their fruits, a few pearls of wisdom and a few pearls of sweetness, like cherries (for Tiramisu with Cherries).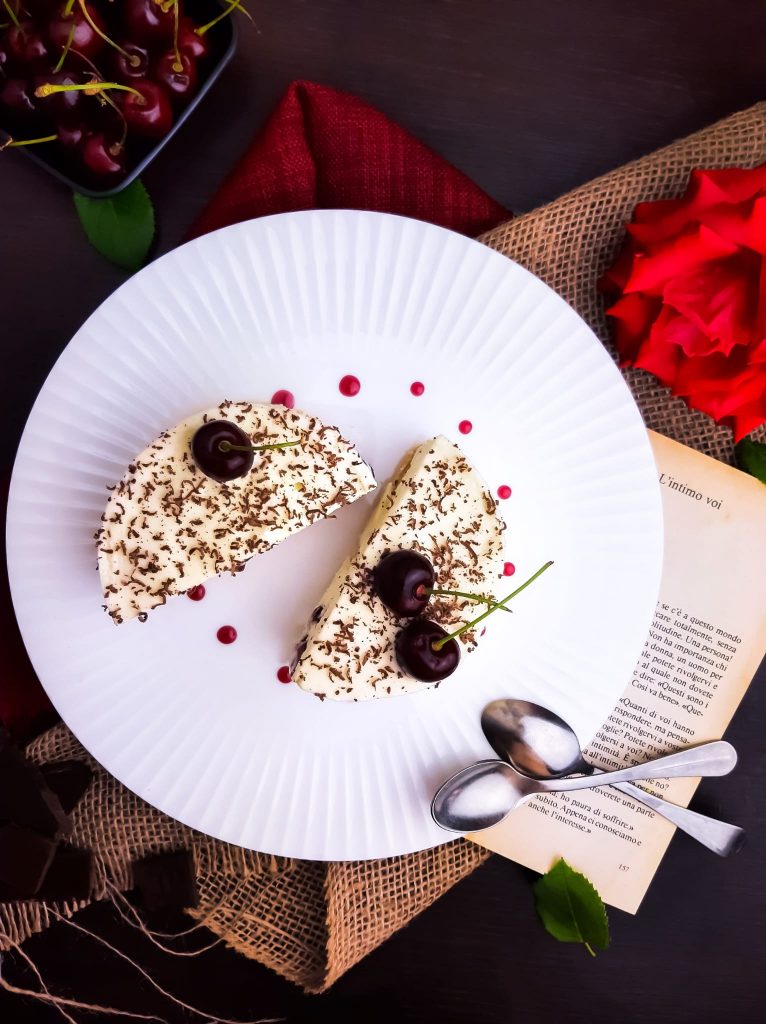 When we were kids we used to climb trees to pick up a few handfuls of them. The bark scratched our skin and those signs were a bit like the evidence of the undertaking, together with the hands stained with bright red. We used to have contests to see which one of us could spit the cherry pit the farthest. It is one of those games that tastes of blissful innocence and lightheartedness that today we miss a little.
However, taking a tour of Celleno, a very small town in the Viterbo area, we discovered that cherry pit spitting is not just a game for kids. It's a real competition that takes place every summer during the cherry festival. The event attracts many curious and passionate fans of this "sport" or maybe just nostalgics like me. After all, Celleno is known as the City of Cherries due to the extensive cultivation of this fruit from which a very good maraschino is also obtained.  This typical liqueur is made following an ancient recipe, unique in Italy. This charming village clings to a tufa spur (ridge): Celleno is a ghost town that was abandoned by its population after a violent earthquake.
Enrico Castellani: Searching for White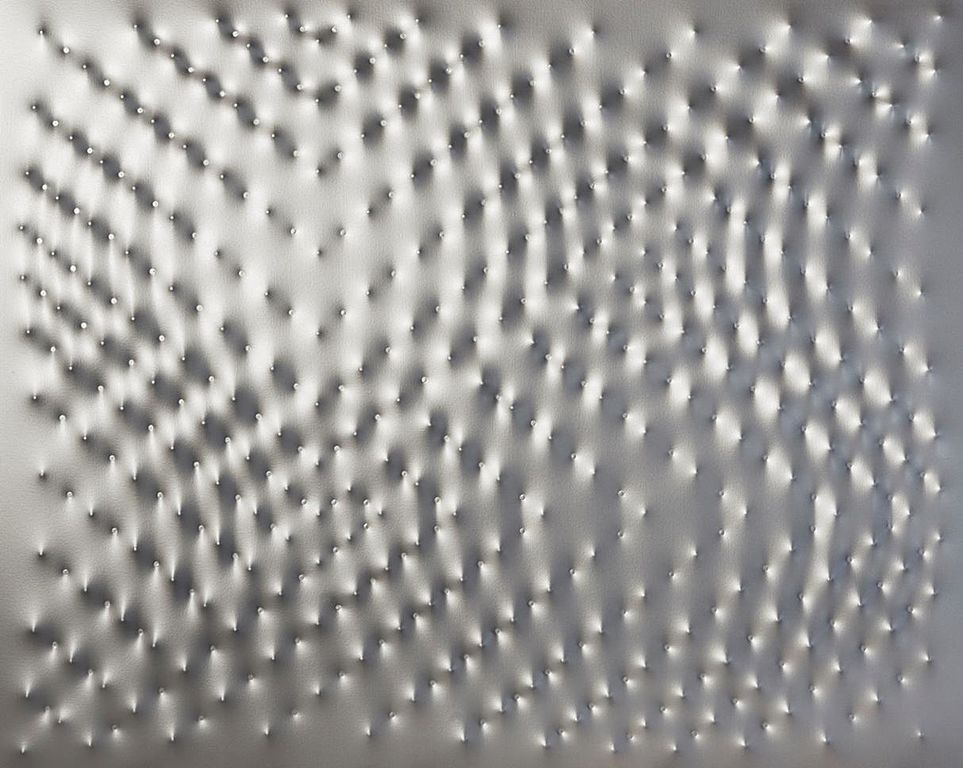 Yet, the charm of the architecture, landscape and history of this place remains intact and capable of conquering you. The same happened to the great artist Enrico Castellani who chose to live here most of his life finding tranquility and deep inspiration for his art. His works speak of total reduction to zero: the necessary condition that gives life to a new artistic beginning. Castellani achieves this through his subtle variations of monochrome surfaces, often totally white and everted. With the play of lights and shadows, he creates infinite rhythmic possibilities and ever-changing paths.
After all, life is a bit like Castellani's works. It is made up of lights and shadows and a search for white; for zeroing; for purity, in order to find a new beginning and the most beautiful sensations of the past. A different repetition that brings us to one of the best and most famous desserts in the world, but combined with cherries. This fruit is part of the most intimate memories and a symbol of love.
Love is more like cherries.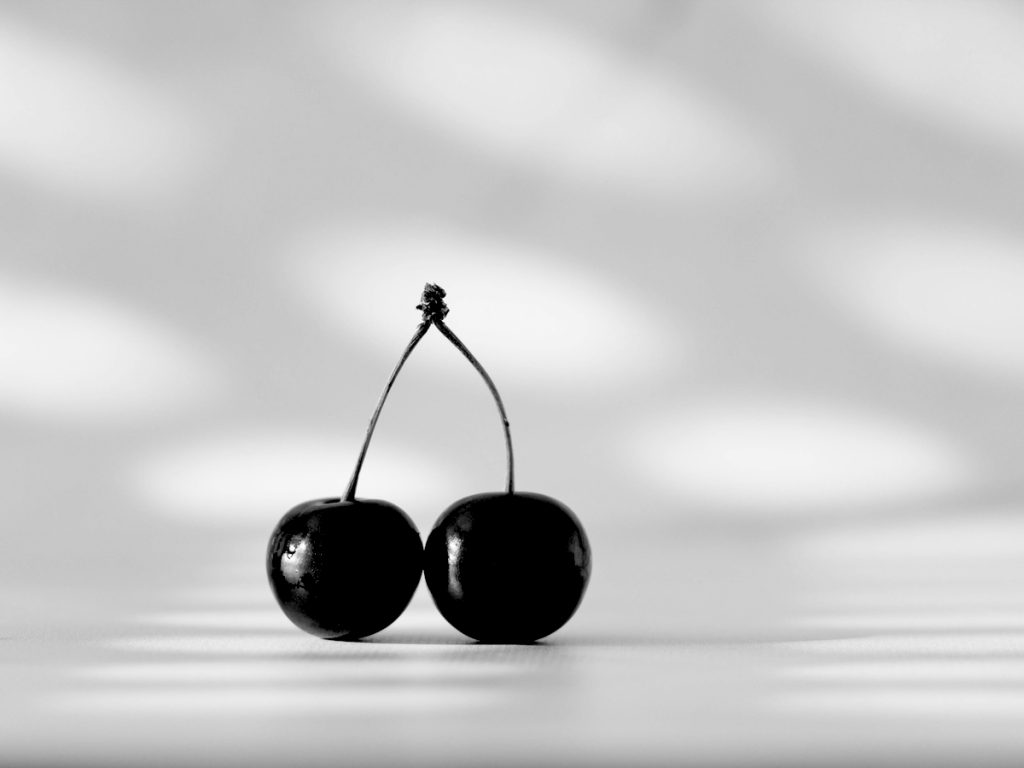 I never believed the theory that each one of us is the half of an apple. Rather, I think that love is more like cherries. They stay in pairs joined by the stem but, if divided and taken individually, they represent two perfect wholes. Just as we are: perfect, unique individuals whose love must not halve but double: as cherries do and enrich our hearts, as tiramisu does.
The best dessert in the world was born as a hearty breakfast for children and for that reason is made with carefully chosen ingredients that give energy as well as a lot of good humor. If you truly love someone, this is the perfect dessert.
Ingredients
2 eggs
100 gr granulated sugar
250 gr mascarpone
500 gr cherries
300 gr ladyfingers
q.s. dark chocolate
Cut the cherries in half, pit them and place them in a large non-stick pan with half the sugar. Cook them over medium heat until they are soft and have released their liquid then turn off the heat and set them aside. Meanwhile, prepare the mascarpone cream: separate the egg whites from the yolks, whip the egg whites until stiff. Then in another bowl add the sugar to the yolks and whip until everything is light and frothy. At this point, add the mascarpone to this cream and whisk everything again until you get a creamy and fluffy mixture. Now add the chopped cherries, keeping the juice aside. Gradually add the whipped egg whites and mix gently, with movements from the bottom up. The cream is ready.
Now let's compose the cake in the baking dish. Quickly dip the biscuits on both sides in the cherry liquid and place them at the bottom of the baking dish evenly. Cover with a generous layer of cream and sprinkle this layer with the chocolate grains. Place another layer of dipped biscuits then another layer of cream and a final sprinkle of chocolate grains. Decorate with some fresh cherries.
You may also enjoy reading:
Discover Pitigliano, Another Tuscan Treasure
Top 5 Reasons to Visit the Ghost Town of Celleno, Italy