Reader's Choice
Summer is here and all of us are looking to stay cool when traveling to Italy! There are over 1000 lakes and over 230 Blue Flag * beaches in Italy. We asked our readers who follow us on Instagram, to name their favorite beaches and lakes in Italy.
Garda DOC and Piave DOP : A Perfect Pairing for Summer!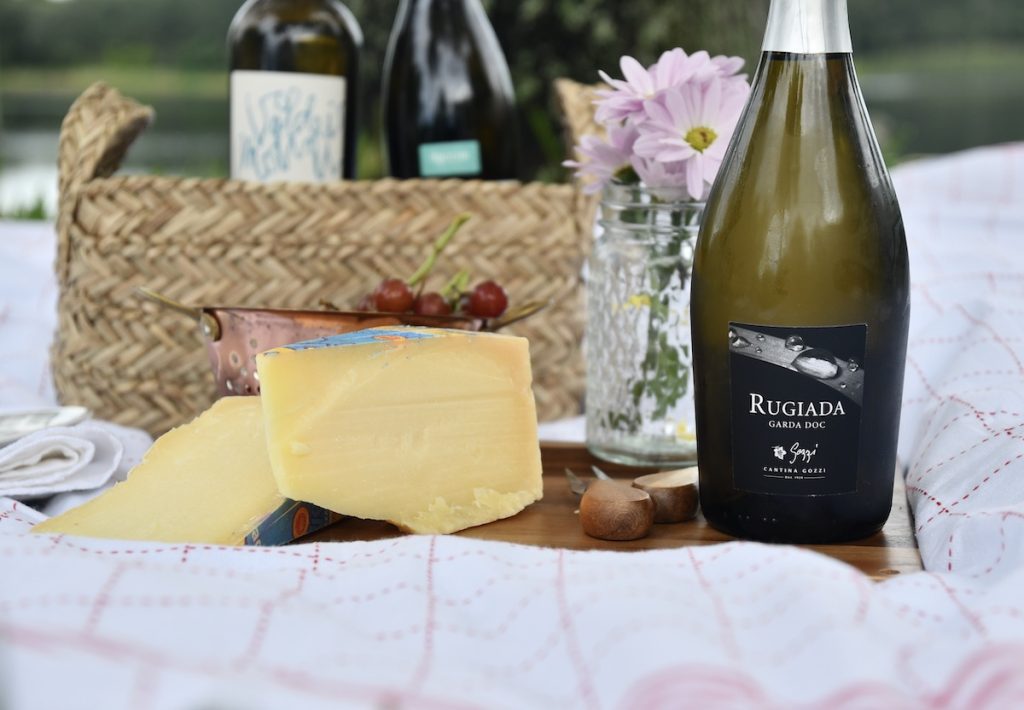 Find your perfect pairing while relaxing on the banks of Lake Garda. Cooling breezes, a glass of Garda DOC spumante (sparkling wine), and Piave DOP cheese will instantly elevate your mood. Wines from the Garda DOC reflect this pristine lake and extraordinary territory. The Garda style unites the enological quality standards of Verona, Mantua, and Brescia. Enjoy a Pinot Grigio, sparkling wine, or Chardonnay on its own or paired with regional specialties.
We enjoyed all on a warm summer day at a picnic by a (Florida) lake while nibbling on Garda Piave cheese. The European Quality banner is so much more than a label. It guarantees time-honored traditions that meet today's most finely honed production technique. Masterfully crafted, so you can enjoy a unique, authentic taste like no other.
Continue enjoying the carefree days of summer and 'la dolce vita' in Italy or at home. The wines and cheese can be found in the US, Europe, and beyond. Try out some delicious recipes by visiting gardapiavepairings.us. Learn more about Garda DOC wines at www.gardadocvino.it.
Baia di Portonovo (Le Marche) Recommended by @theitalianontour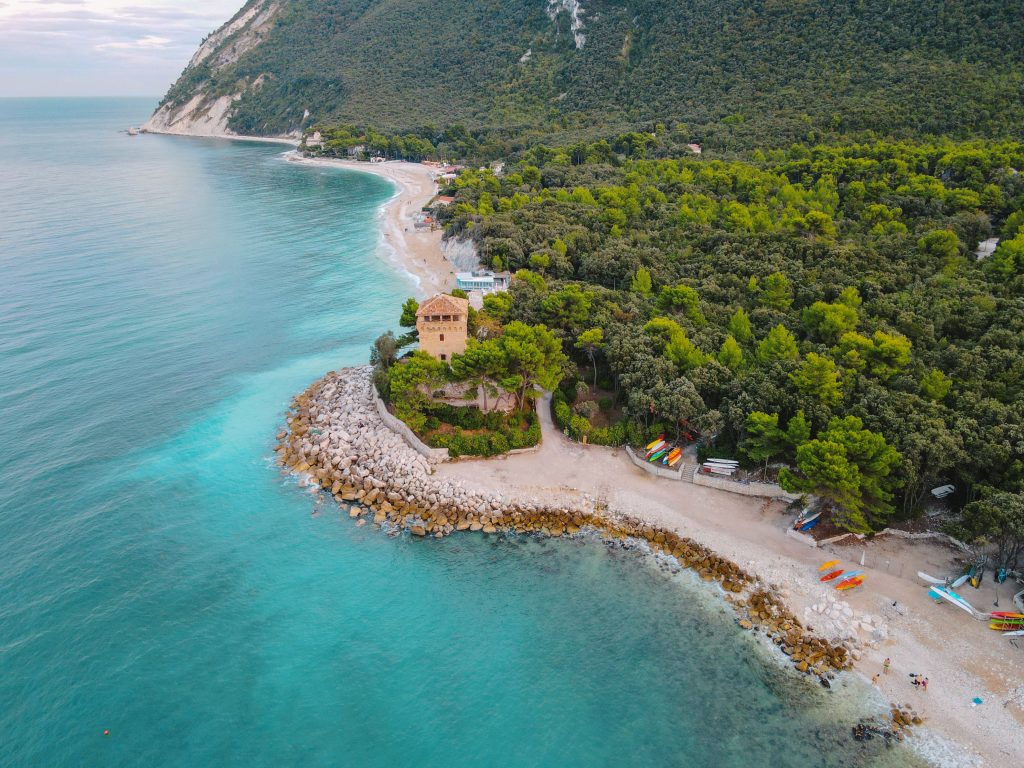 Baia di Portonovo or Portonovo Bay is a hidden gem on the Adriatic coast. The pristine, azure blue waters and mountainous background (Monte Contero) will take your breath away. The area is largely equipped with beach facilities, services, and restaurants. Portonovo is also known as Baia Verde (Green Bay).
Ausonia (Friuli Venezia Giulia) Recommend by @markhayes9368 @stay_at_no18
Ausonia is known for its collection of piers that lead into the sea. It has all the beachside amenities that you could want including a pool, diving boards, sun loungers, massage area, and restaurants. Keep in mind that the facility holds up to 2,000 people, so get there early.
Baia di Girasole (Puglia) Recommended by @jessicateachesenglish
Baia di Girasole is located in the small town of Leporano: a little maritime town on the Ionian Sea.
Formicoli Beach (Calabria) Recommended by @calabriacongusto
Formicoli Beach is located on the Baia di Ricadi (Ricadi Bay). It boasts stunning blue-green water and a gorgeous backdrop of cliffs and grottoes. Snorkel and sunbathe by day and then party at night. The area has many restaurants and a vibrant nightlife.
Positano Recommend by @dkes123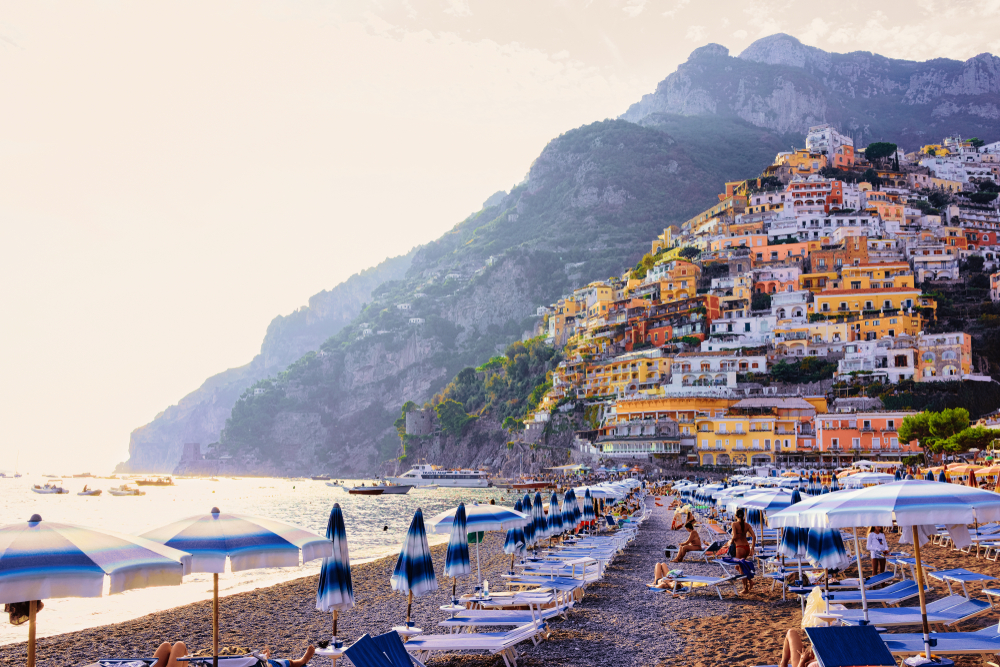 Crystalline waters set to a familiar backdrop of pink and peach homes built into the coastal mountains, make Positano one of the most photographed locations on Instagram. Visitors enjoy its many restaurants, shops, boat excursions, and an abundance of historical sites
Lake Como (Lombardy) Recommended by @mina_orsini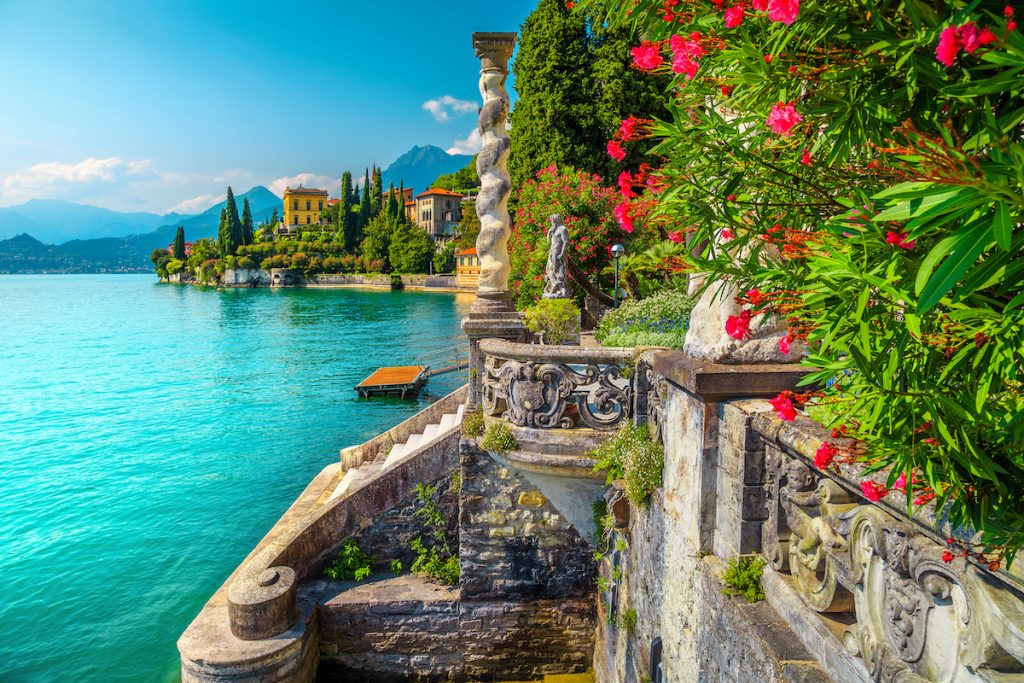 Lake Como is Italy's deepest lake (410 meters or 1,345 feet) and also one of the deepest in Europe. July and August are the best months for swimming, but if you prefer, there are plenty of open-air swimming pools and equipped beaches.
Lago d'Iseo (Lombardy) Recommended by @beatrix.kovacs7
Lago d'Iseo (Lake Iseo) is the fourth largest lake in Lombardy and near the cities of Brescia and Bergamo. Enjoy amazing wines (and signature Franciacorta), exceptional cuisine, ancient alleys, and historic walking trails. You will be surrounded by high mountains of glacial origins, that fall directly in the water.
Stresa on Lake Maggiore (Piemonte) Recommended by @coldpastaredwine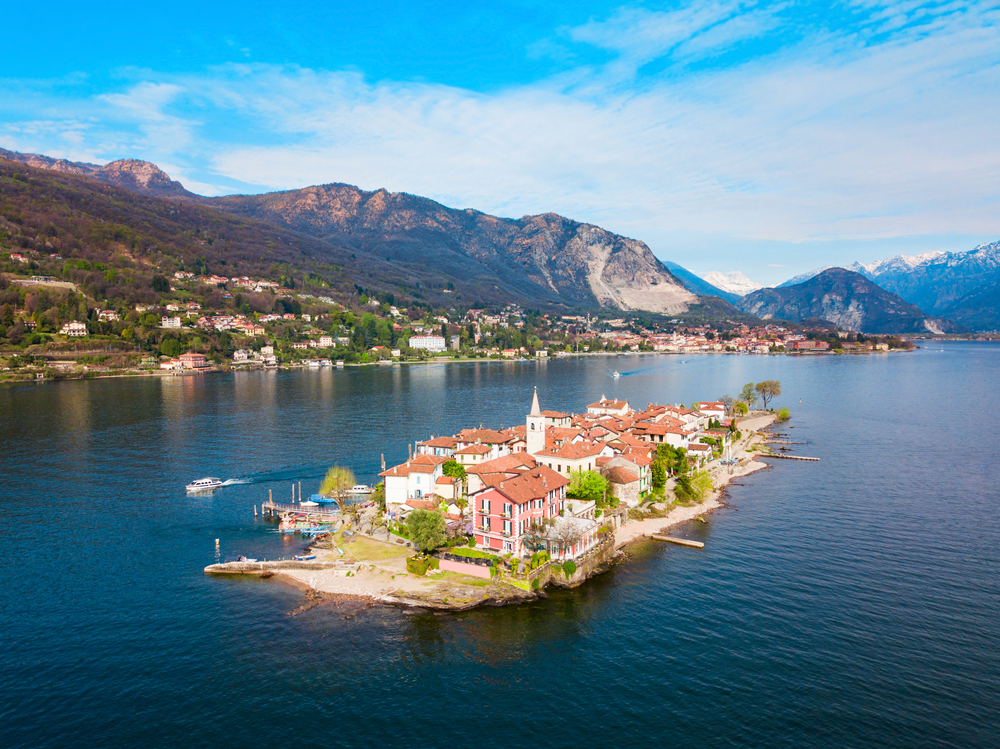 Stresa is a small town on the shores of Lake Maggiore. It is famous for the Borromean islands: Isola Bella, Isola Madre, and Isola dei Pescatori. Take a boat trip and marvel at the luxury villas and Art Nouveau hotels. Stroll along the elegant waterfront or take the Monte Mottarone cable car to soak in the incredible views.
Lake Garda (Trentino) Recommended @ristorantedalorenzoinfurth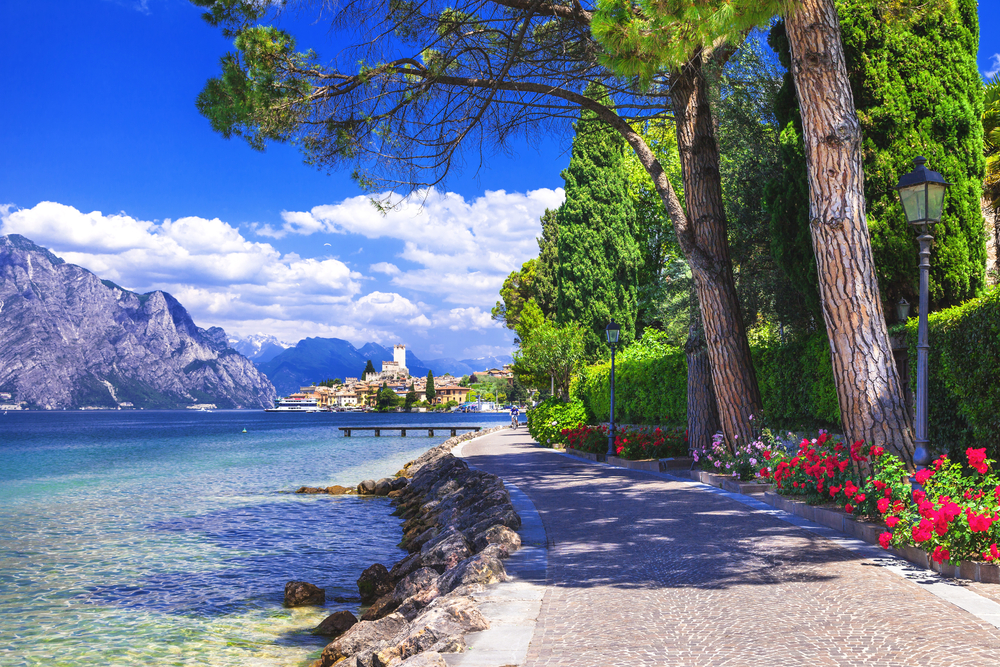 We've come full circle and end this article relaxing beside tranquil Lake Garda (or Lago Benaco). It is Italy's biggest lake and is the most family and water sports oriented. Lake Garda reaches from the steep Alpine foothills to the northern edge of the Po Valley. A 140 km cycle path around Lake Garda will be complete in 2026. Have you heard about sustainable travel or trekking? Be sure to learn more about Sentiero dei Parchi (Trail of the Parks) – a single trail that connects 25 of Italy's national parks, from the Alps through to the Apennines to the isles of Sicily and Sardina.
---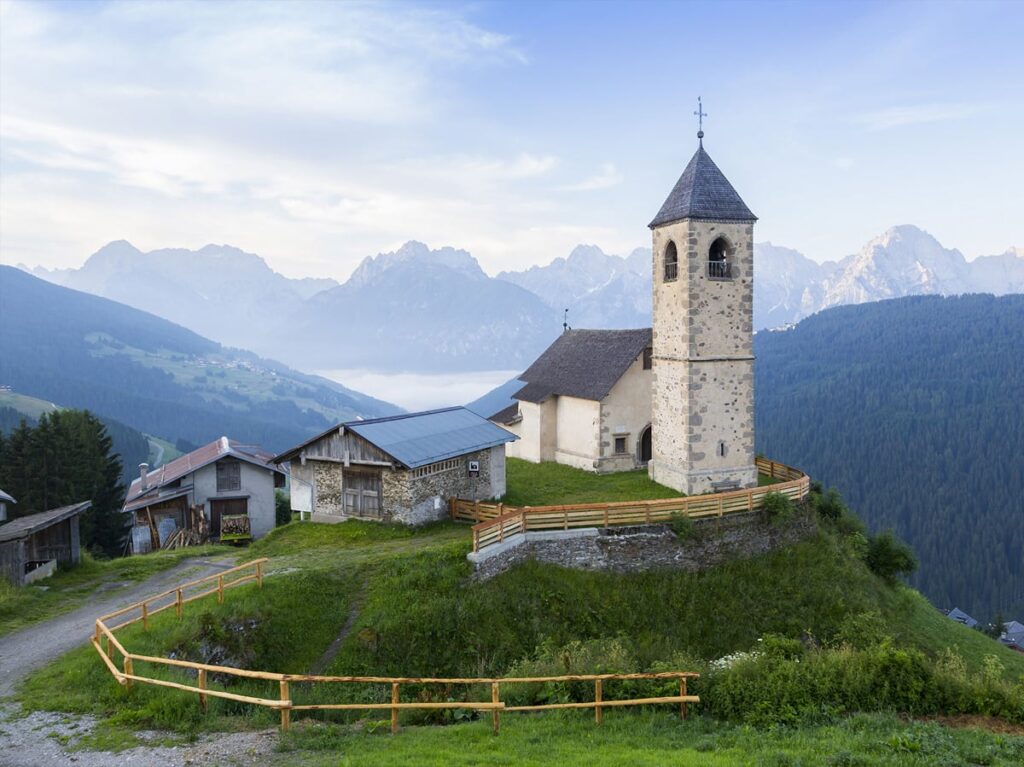 ---
You may also like reading:
Mondello Beach
Lago di Vico
Lake Bolsena
What is a Blue Flag beach?