Lake Garda, Italy's largest lake and popular tourist destination, is famous for its stunning scenery, numerous charming and characterful towns, and excellent food and wine. The lake is sandwiched between Milan and Venice, and is situated among three regions: Trentino-Alto Adige, Veneto, and Lombardy. There is so much to see when visiting Lake Garda, so here are my top five unmissable spots to include when planning your trip.
Sirmione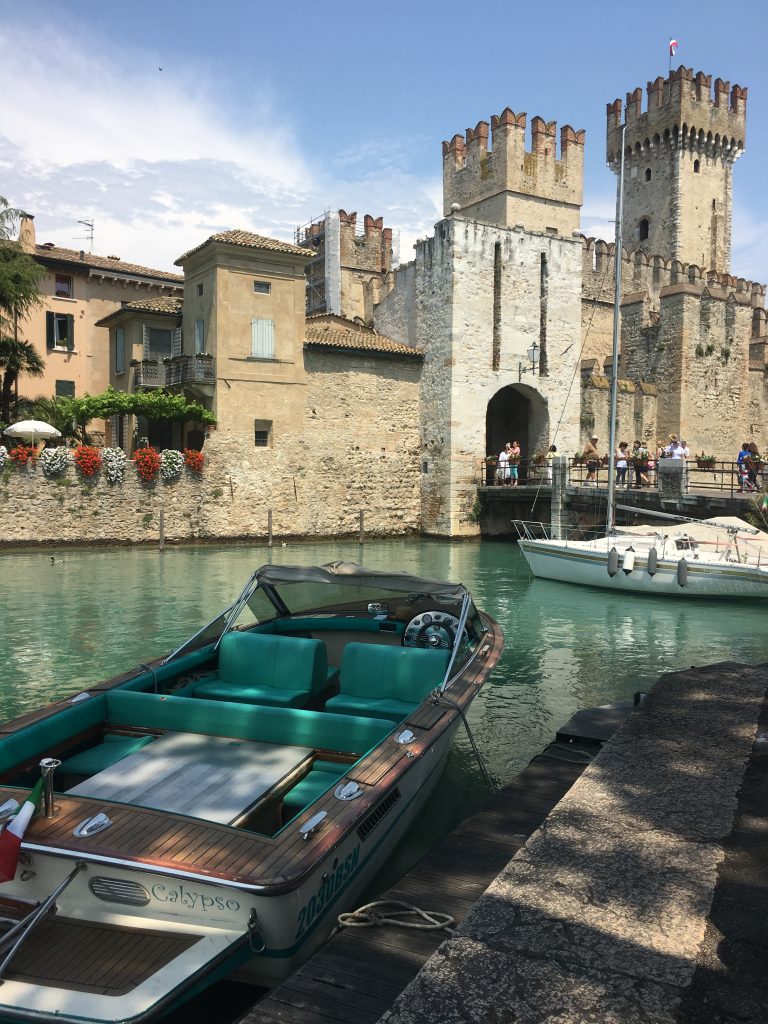 Sirmione, located on the south-side of Lake Garda, is a medieval town fronted by an impressive castle. On arrival you are met by a drawbridge which leads you in to the quaint historical centre where you can find numerous bars, restaurants and shops selling everything from hand-painted ceramics to traditional Italian dolci. An important point to note is that, whilst Sirmione is small it is extremely popular, so if you're looking to avoid the crowds try to arrive early.
Being situated on a thin peninsula jutting out into the lake, Sirmione is a fantastic place to take a boat trip. Perhaps the most popular amongst tourists is the 25-minute boat cruise which navigates the entire peninsula and runs multiple times a day. Given its position, Sirmione is also a great point to transfer to other towns of the lake, such as Peschiera and Desenzano del Garda.
Isola del Garda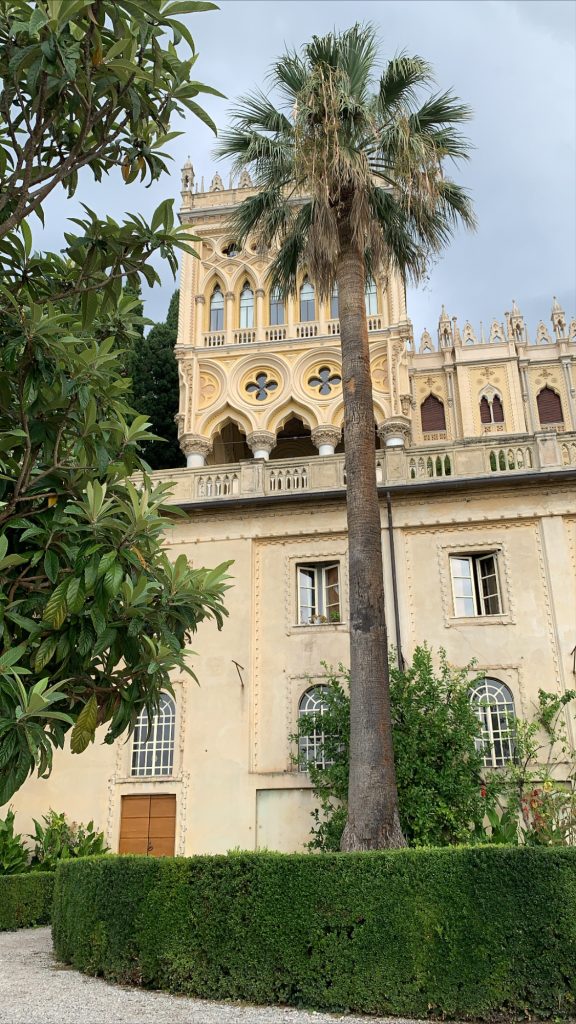 If you like catching boats around the lake, there's no better trip than to Isola del Garda situated on the central-western side of the lake. Isola del Garda is the hidden gem of Lake Garda and can only be reached by small boats, with tours being organised between March and October. It therefore offers the chance to experience an uncrowded and tranquil part of what the lake has to offer. The island belongs to the Cavazza family who decided to open it up to visitors in 2001 so that they could experience the spectacular Gothic-Venetian palace and beautiful botanical garden. The island is a popular and magical location for weddings and other special events, and if you are a photography enthusiast it is the perfect location to take some artistic or Instagram-able shots.
Limone sul Garda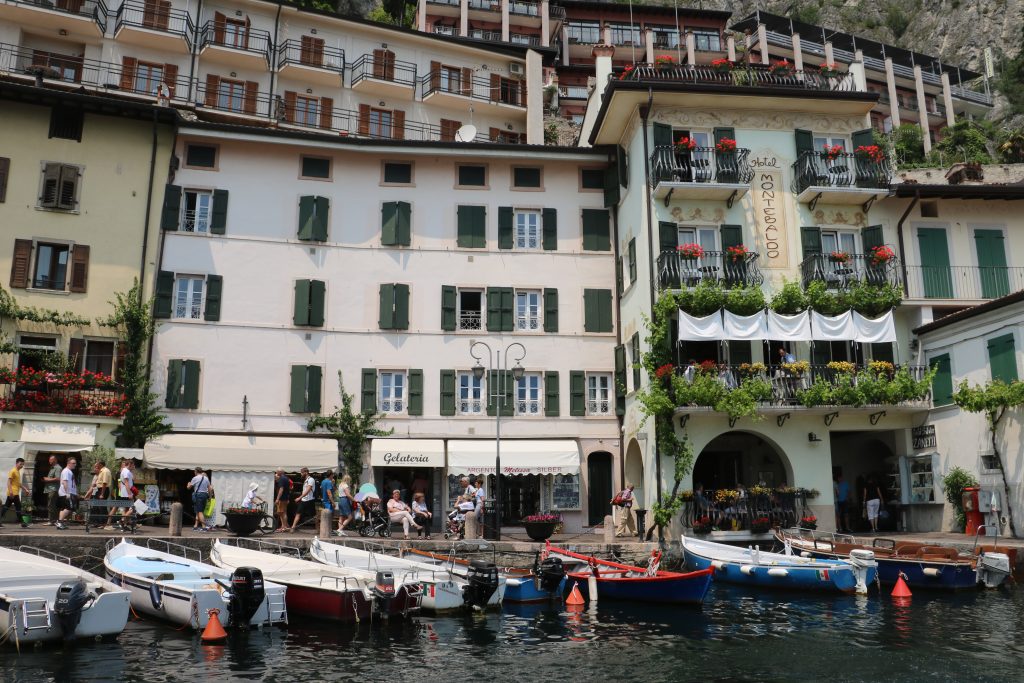 Limone sul Garda is located towards the northern end of the lake and is a small, charming town. Given the name, it is unsurprising that it is home to limonaie, or 'lemon groves' which are a must to visit. In fact, there are three lemon groves to choose from: la limonaia del Tesol, la limonaia di via Borghi and la limonaia del Castèl. These groves are described as outdoor museums where you can see and learn about the cultivation of lemons, a key ingredient in Italian (and particularly Neapolitan) cooking for recipes such as soups, stews and pastas. Here is naturally the place to buy lots of lemon-themed souvenirs to bring back to your friends and loved ones at home and give them a taste of the lakes!
Malcesine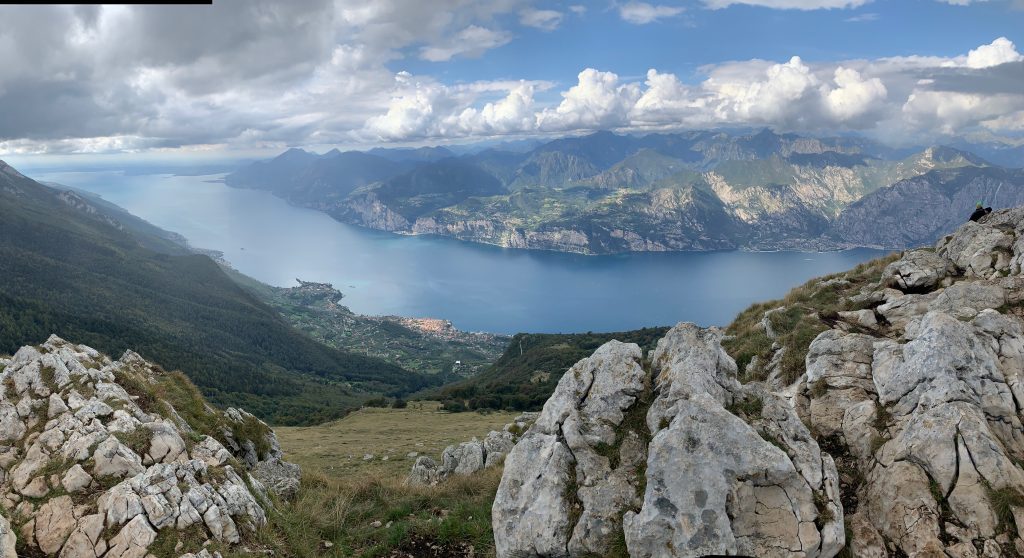 Malcesine, located on the north-eastern side of the lake, is a beautiful town and home to the medieval Castello Scagliero. The castle was declared a national monument in 1902 and is open to visitors. Alongside the castle, Malcesine is also popular for its cable car which takes you up to Mount Baldo at an altitude of 1760m in just 15 minutes. The cable car itself turns 360 degrees during the ride to the top, where you can see stunning birds-eye views of the lake. A top tip is to be sure to bring layers when taking the cable car as the temperatures can be significantly lower when you reach the top, and at certain times of the year you may even find snow!
Lazise
Lazise is a small town on the south-eastern side of the lake. It has a picturesque waterfront with colourful buildings and numerous boats moored. Nearby you can also find stunning vineyards where you can enjoy wine tasting or even Italian cooking classes. Given its location, Lazise is the perfect place to watch the fiery orange sunset and see how the reflection sparkles on the water.
Lazise is also neighbour to one of Europe's largest attraction parks: Gardaland. It's a perfect family outing and a complete contrast to those relaxing scenic days spent wandering the lake's quaint towns and enjoying trips on the water. If you're looking to get the family's adrenaline pumping, it's just a short drive away.