Nestled in the Veneto region of Northern Italy, the Euganean Hills area is a captivating destination that beckons travelers with its diverse offerings of natural wonders, culinary delights, and artistic heritage. Renowned for its thermal water sources, exquisite wines, and thriving food and wine tourism, this region boasts a rich history and a promising future. From rejuvenating spa experiences to delectable local cuisine and fine wines, the Euganean Hills area is a true haven for those seeking a unique and fulfilling travel experience.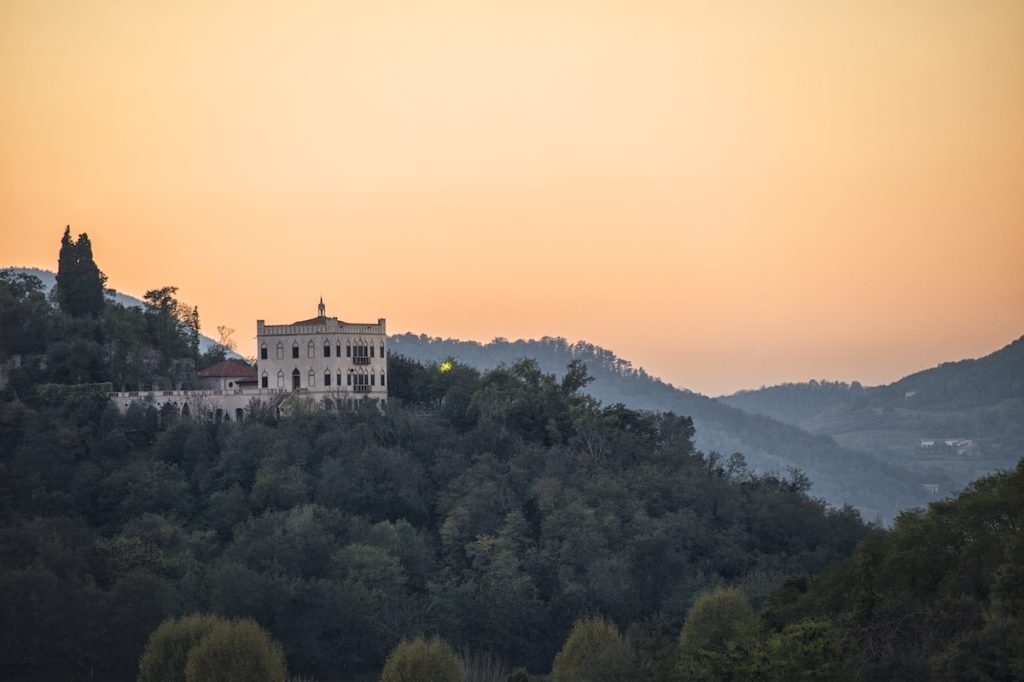 The Allure of Thermal Water from the Euganean Hills
One of the most significant attractions of the Euganean Hills is the presence of thermal waters. For centuries, people have celebrated the therapeutic properties of these naturally heated mineral-rich springs. The Euganean Hills have a long history of thermal baths, dating back to Roman times. The area's geological formations and volcanic activity contribute to the emergence of these thermal springs, making them a precious natural resource.
Spa enthusiasts and wellness seekers seek out the thermal waters of the Euganean Hills, believing in their numerous health benefits. People say that bathing in these mineral-rich waters alleviates various ailments, including arthritis, respiratory issues, and skin conditions.The combination of natural minerals and warm temperatures in the thermal baths promote relaxation and healing, providing visitors with a unique and rejuvenating experience.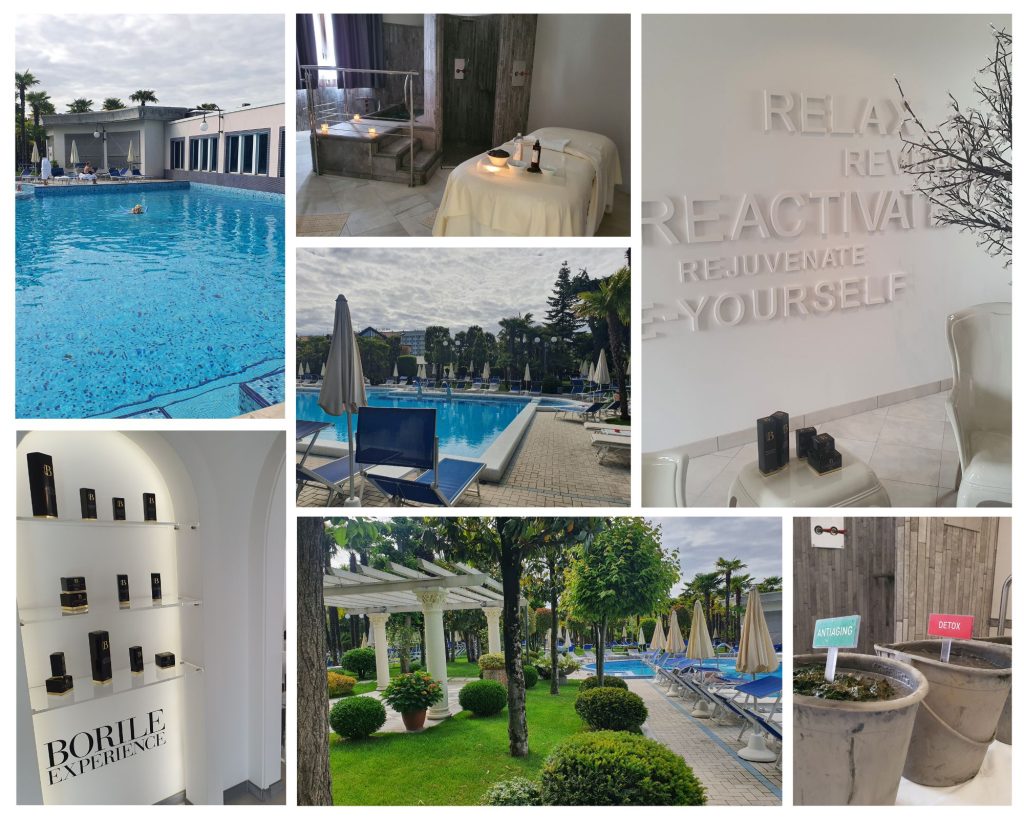 Reaping the Benefits of Thermal Water from the Euganean Hills
The benefits of the thermal waters from the Euganean Hills extend beyond physical health. Spa treatments utilizing these therapeutic waters are also known to have positive effects on mental well-being. The calming environment of the hills and the healing properties of the waters offer visitors a chance to unwind and find solace from the stresses of modern life.
Moreover, the Euganean Hills area has seen a rise in medical tourism, with travelers from around the world seeking treatments and therapies utilizing the thermal waters. Numerous spa resorts and wellness centers have sprung up, catering to various preferences and budgets. This development has not only contributed to the local economy but has also brought attention to the region's geological uniqueness and ecological conservation efforts.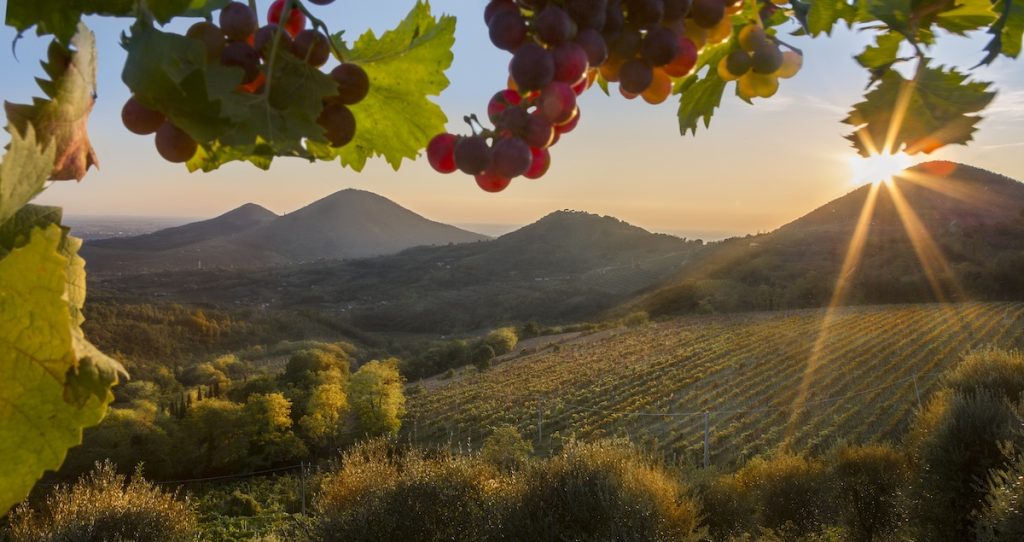 Not only thermal water but also the thermal mud of Abano and Montegrotto: it is a unique and prized natural treasure, drawing visitors from all corners of the globe to experience its therapeutic benefits. Carefully extracting the mud from ancient volcanic basins rich in minerals and organic substances, and processing it meticulously to retain its natural goodness.
When applied to the body, the mud's warmth, and mineral content help to improve circulation, reduce inflammation, and soothe muscular and joint pain. As a visitor you can indulge in the age-old tradition of mud therapy, you also enjoy the tranquil surroundings and picturesque landscapes of Abano and Montegrotto. Whether seeking relief from ailments or simply a rejuvenating wellness retreat, the thermal mud experience promises an unforgettable journey of relaxation and revitalization amidst nature's ancient gift.
The Grand Hotel Trieste & Victoria in Abano Terme
The Grand Hotel Trieste & Victoria in Abano Terme is a true testament to luxury and sophistication, where you really can enjoy your trip through thermal water and mud. Step into this elegant establishment and let its timeless charm and impeccable service captivate you. The hotel offers a haven of relaxation and rejuvenation, surrounded by lush gardens and thermal springs. With its rich history dating back to the 19th century, the Grand Hotel Trieste & Victoria has welcomed numerous dignitaries and celebrities, becoming an iconic destination for discerning travelers.
Opulent decor graces its rooms and suites, while its world-class spa facilities have undergone meticulous design to fashion an unforgettable experience. Visitors can indulge in gourmet Italian cuisine at its fine dining restaurants or bask in the soothing thermal baths, experiencing an exquisite blend of traditional Italian hospitality and modern comfort. For those seeking a lavish escape amid breathtaking scenery, the Grand Hotel Trieste & Victoria is the epitome of indulgence and refinement.
Luxury and Serenity at Villa Selvatico in Battaglia Terme
For those of you interested in architecture, don't miss visiting Villa Selvatico in Battaglia Terme. Villa Selvatico is a captivating historical treasure that exudes charm and grandeur. This magnificent villa dates back to the 16th century and stands as a testament to the region's rich architectural heritage. Surrounded by lush gardens and majestic trees, the villa's exterior is a sight to behold, with its elegant façade and stately presence. Prepare to enter a world of opulence and history.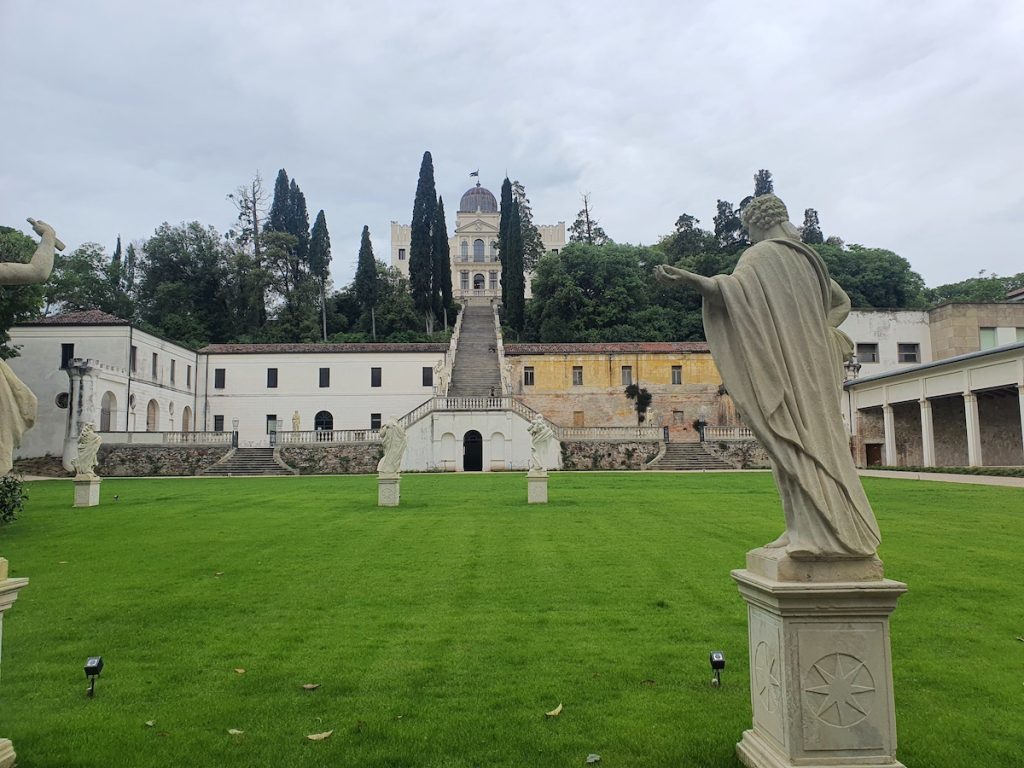 Adorning the interior of Villa Selvatico are stunning frescoes, intricate detailing, and antique furnishings, all creating an ambiance of refined sophistication. The villa's sprawling grounds offer a serene retreat, where visitors can take leisurely strolls amidst nature's beauty. Whether exploring the historical significance of the estate or simply basking in the tranquility of its surroundings, Villa Selvatico promises an enchanting experience that captures the essence of Italy's timeless allure.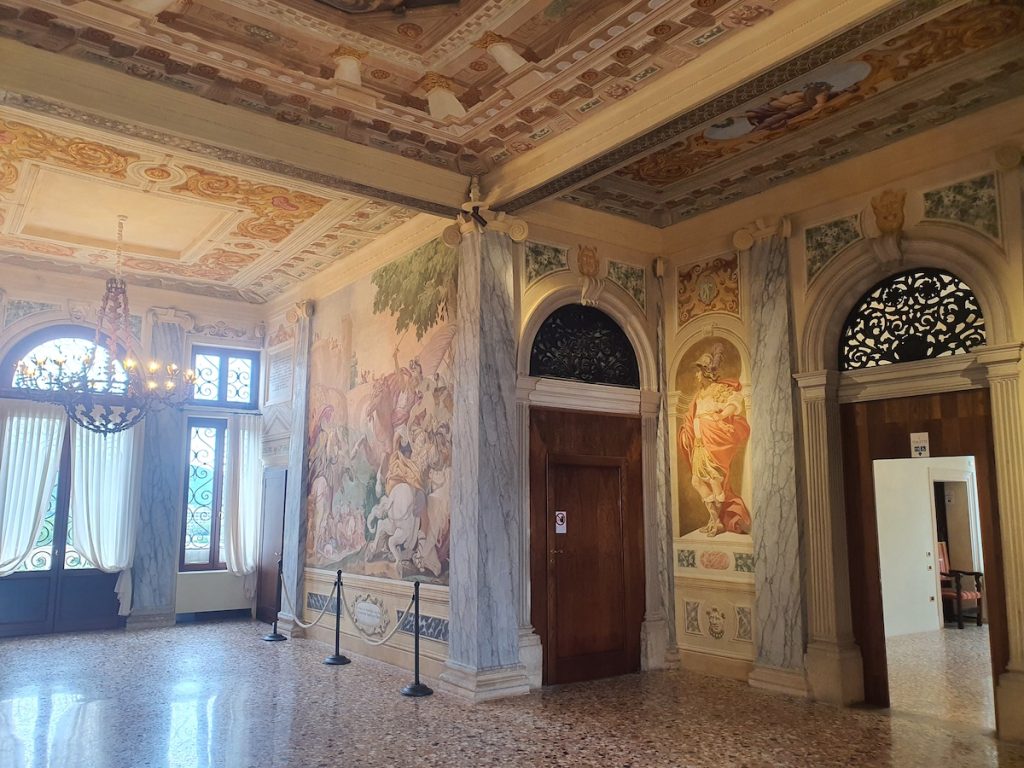 A Gastronomic Haven: Euganean Hills' Food and Wine Tourism
Apart from their therapeutic waters, the Euganean Hills also earn renowned for their culinary delights, turning the area into a haven for food and wine tourism. The fertile soil and favorable climate provide an ideal environment for the cultivation of a variety of local produce, including olives, cherries, asparagus, and grapes. This abundance of fresh ingredients forms the backbone of the region's traditional cuisine.
The local dishes of the Euganean Hills reflect the region's rich cultural heritage, blending influences from Venetian, Paduan, and other Italian cuisines. Visitors can savor mouthwatering dishes.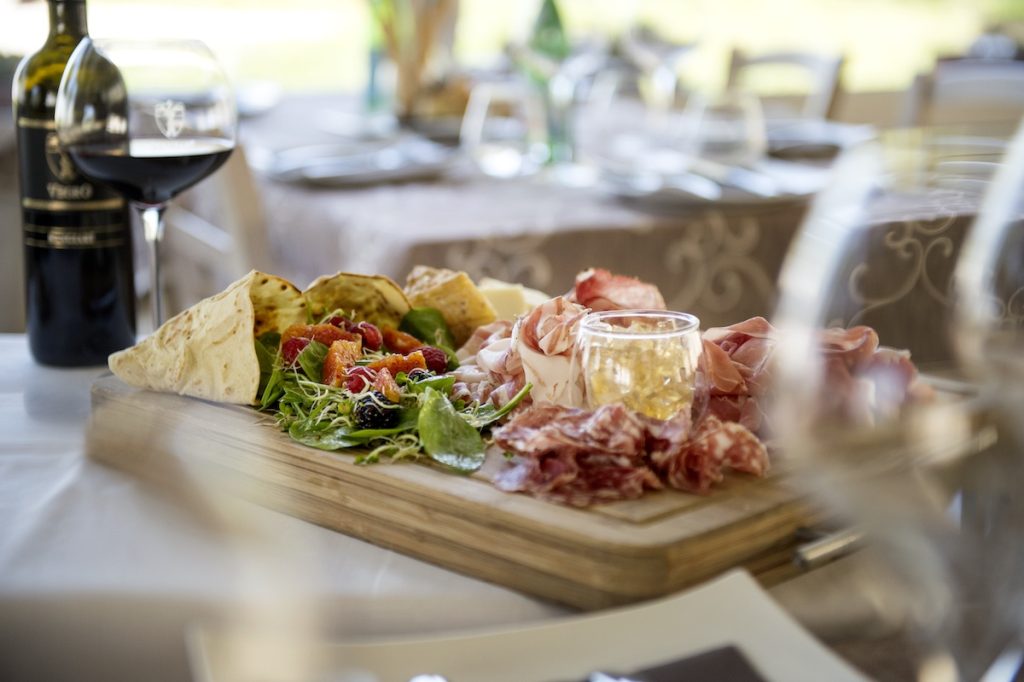 If you want to discover local food but with an elegant and innovative approach, you can't miss the restaurant Incalmo" in Este (Padova).
With a focus on traditional Italian cuisine and a modern twist, Incalmo offers a gastronomic experience that is both comforting and innovative. Led by talented chefs who are passionate about their craft, the restaurant takes pride in sourcing the finest locally sourced ingredients, ensuring each dish bursts with freshness and authenticity. From homemade pasta dishes that melt in your mouth to succulent meats and seafood, every plate at Incalmo is a masterpiece of taste and presentation. The welcoming and attentive staff enhance the dining experience, making guests feel like they are part of a close-knit Italian family.
The restaurant's tastefully designed interior exudes a cozy elegance, creating the perfect setting for a romantic dinner or a joyful gathering with friends and family. For those seeking to savor the true essence of Italian cuisine while immersing themselves in the town's historic charm, Incalmo is a must-visit destination that promises an unforgettable culinary journey.
Indulging in the Wines of the Euganean Hills
No visit to the Euganean Hills would be complete without experiencing its exceptional wines. The area's vineyards are famous for producing high-quality wines.
The volcanic soil, combined with the local microclimate, imparts distinctive characteristics to the grapes grown in the Euganean Hills. The wines reflect this uniqueness, making them truly exceptional and sought-after by wine enthusiasts and connoisseurs.
The Winery "Ca' Lustra": A Quintessential Euganean Hills Experience
Among the notable wineries in the Euganean Hills, the Ca' Lustra"Winery stands out for its commitment to producing exceptional wines and promoting sustainable practices. Situated amidst picturesque vineyards, the Ca' Lustra Winery offers visitors an authentic and immersive experience in the art of winemaking.
The winery's portfolio includes an impressive selection of wines, from the elegant and aromatic white wines to the bold and robust reds. Among its white wines, the Fior d'Arancio grape variety takes center stage, producing refreshing and well-balanced wines. For red wine enthusiasts, the winery offers the velvety and intense Merlot that captures the essence of the Euganean Hills.
The Ca' Lustra Winery's commitment to sustainability is evident in its cultivation practices. Embracing organic and biodynamic methods, the winery aims to preserve the natural harmony of the region and ensure the long-term health of the vineyards and the environment.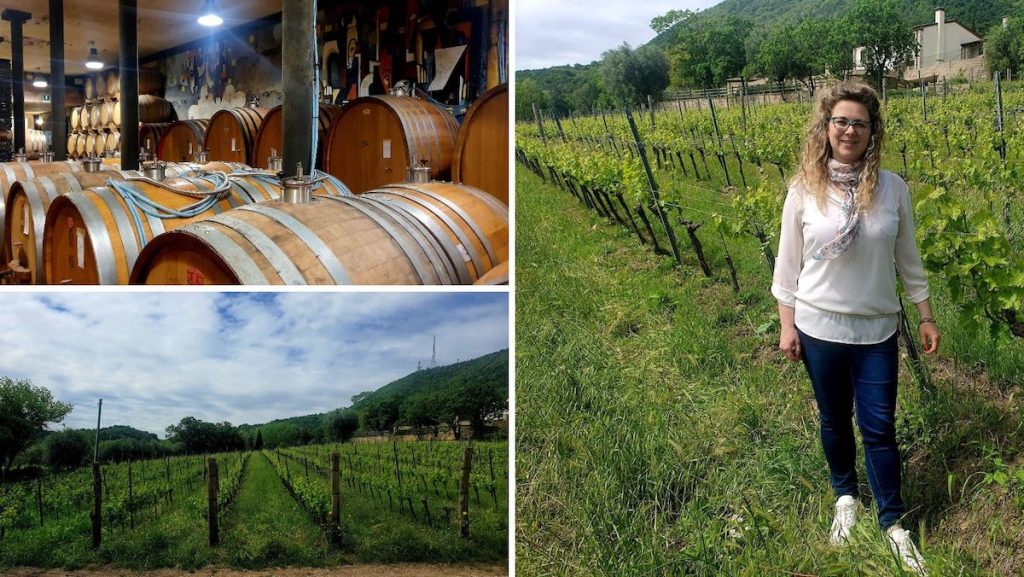 Not only wine: Discover spirits and mixology
Luxardo is a renowned and storied Italian spirits company with a legacy dating back to 1821. Based in Torreglia, Italy, the company has become an icon in the world of distillation and liqueurs. Luxardo is best known for its exceptional Maraschino Liqueur, a beloved classic made from Marasca cherries, which has garnered international acclaim for its unique and delightful flavor profile.
The Luxardo family's dedication to preserving traditional production methods, combined with their passion for sourcing the finest ingredients, has allowed the company to expand its portfolio to include an array of high-quality spirits, liqueurs, and fruit syrups.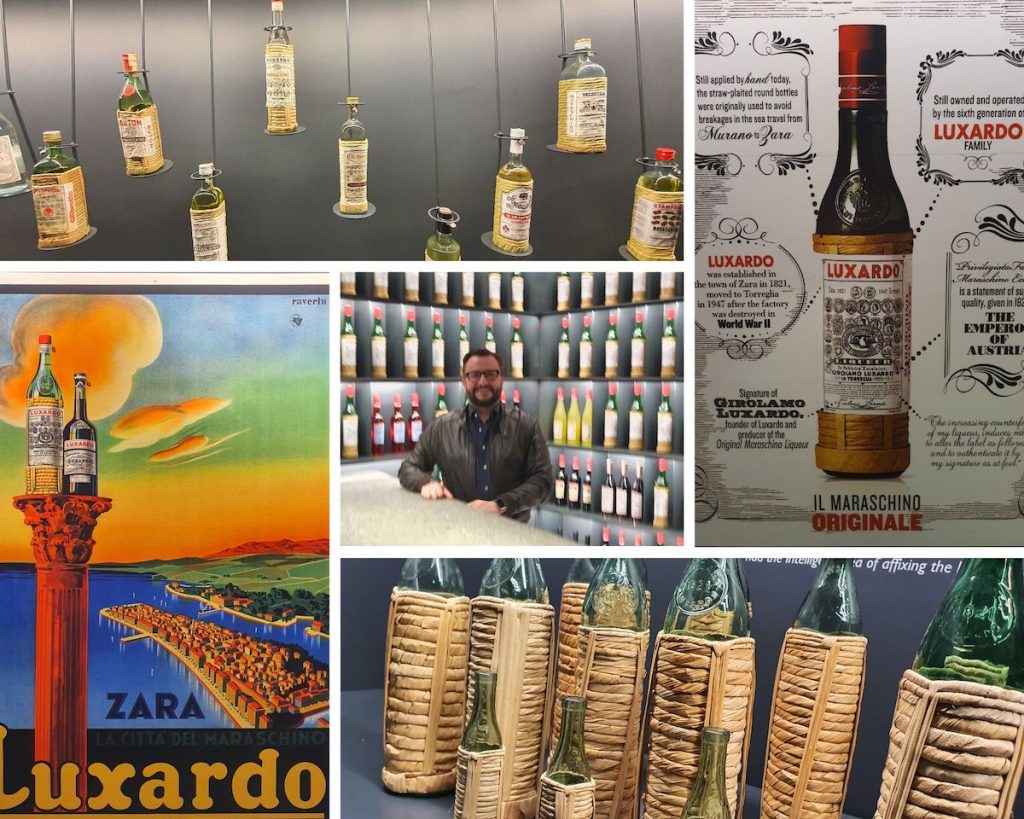 With each bottle, Luxardo continues to carry forward a heritage of craftsmanship, ensuring that every sip captures the essence of Italian craftsmanship and the rich flavors of the Mediterranean. As a symbol of excellence and authenticity, Luxardo remains a cherished name among bartenders, mixologists, and connoisseurs worldwide, solidifying its position as a true ambassador of Italian distilling heritage.
The Art of Ceramics in Este (Padua)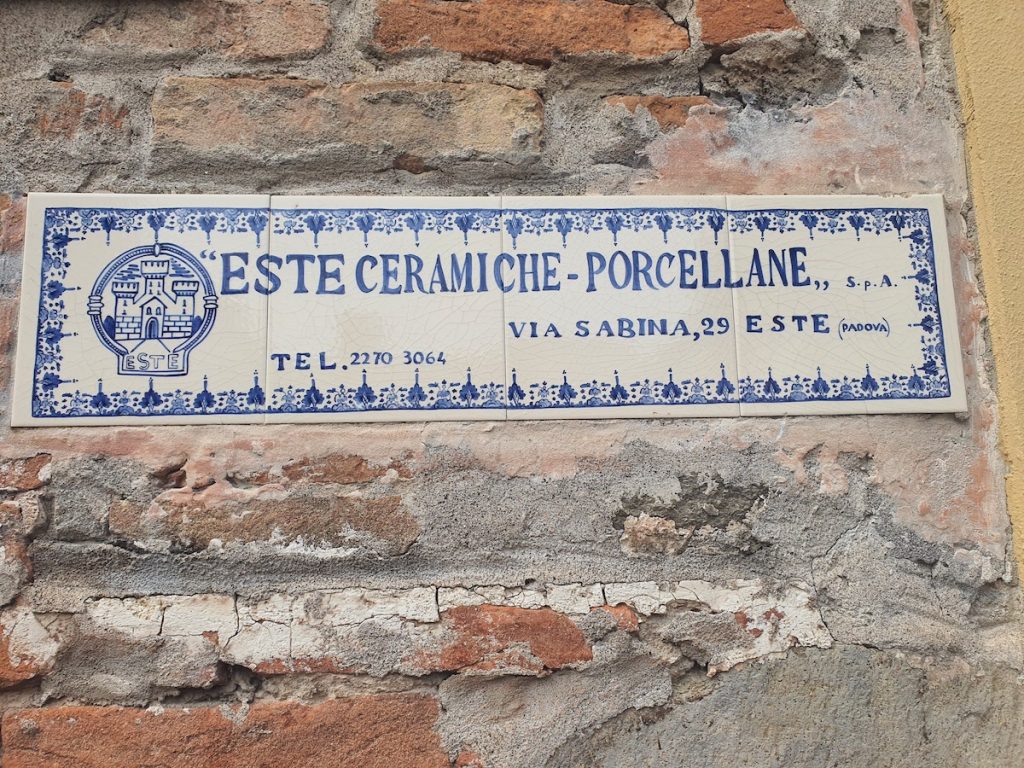 While the Euganean Hills area is famed for its thermal waters, culinary treasures, and wines, it is also home to a remarkable artisanal tradition – ceramic production.
The nearby town of Este has a rich history of crafting exquisite ceramics, dating back to ancient times. Este's ceramic history dates back to the Middle Ages when the town became a prominent center for ceramics and pottery. The town's clay-rich soil, combined with the expertise of skilled artisans, allowed the industry to flourish and gain regional and international recognition.
The craft of ceramic production in Este is characterized by intricate designs and vibrant colors. Skilled artisans continue to preserve traditional techniques, passing down their knowledge from one generation to another. Este's ceramics range from decorative objects and tableware to tiles and architectural elements, showcasing the versatility and artistry of the craft.
Este Ceramiche Porcellane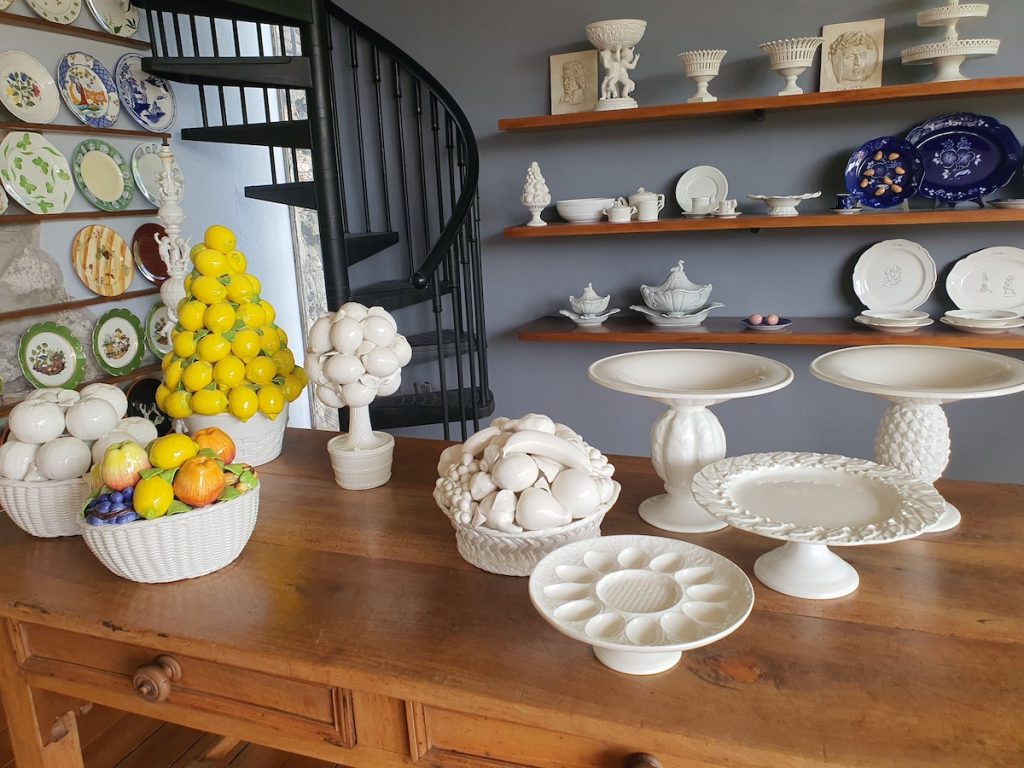 One of these "artisans" is embodied in Este Ceramiche Porcellane, a distinguished company based in the heart of the cute town of Este. It is renowned for its exquisite craftsmanship and expertise in the ceramics and porcelain industry. With a rich heritage dating back several decades, Este Ceramiche Porcellane has become a symbol of Italian elegance and fine artistry. The company specializes in producing a wide range of high-quality ceramic and porcelain products, including tableware, decorative items, and luxurious home decor pieces. Each creation is meticulously crafted by skilled artisans who combine traditional techniques with innovative designs to produce timeless and unique pieces.
Este Ceramiche Porcellane takes immense pride in its commitment to using premium raw materials, resulting in products that boast durability, beauty, and exceptional attention to detail. With a global presence, the company's products are sought after by discerning customers and luxury retailers worldwide. Este Ceramiche Porcellane continues to be a beacon of excellence in the ceramics industry, offering the world a glimpse into the unmatched artistry and craftsmanship that Italy is renowned for.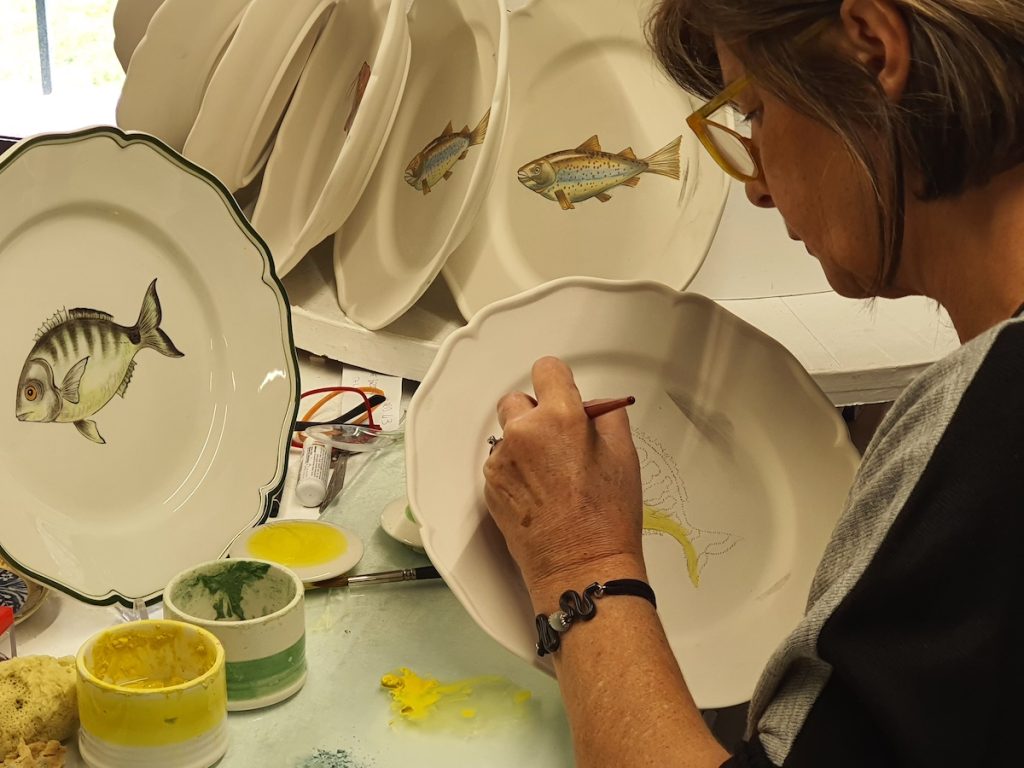 Visitors to Este can explore workshops and studios, witnessing firsthand the meticulous process of creating these stunning ceramic pieces.
Why you should visit the Euganean Hills
The Euganean Hills area is a captivating destination that offers a harmonious blend of natural wonders, therapeutic experiences, delectable cuisine, and artistic treasures. Whether you seek relaxation in the healing waters, indulge in the region's flavorsome dishes and wines, or appreciate the artistry of ceramic craftsmanship, the Euganean Hills promise a truly unforgettable journey. As you wander through the lush hills and picturesque towns, you'll discover a region brimming with history, culture, and the essence of authentic Italian charm.