Trentodoc is Italy's Finest Producer of Classic Method Bubbles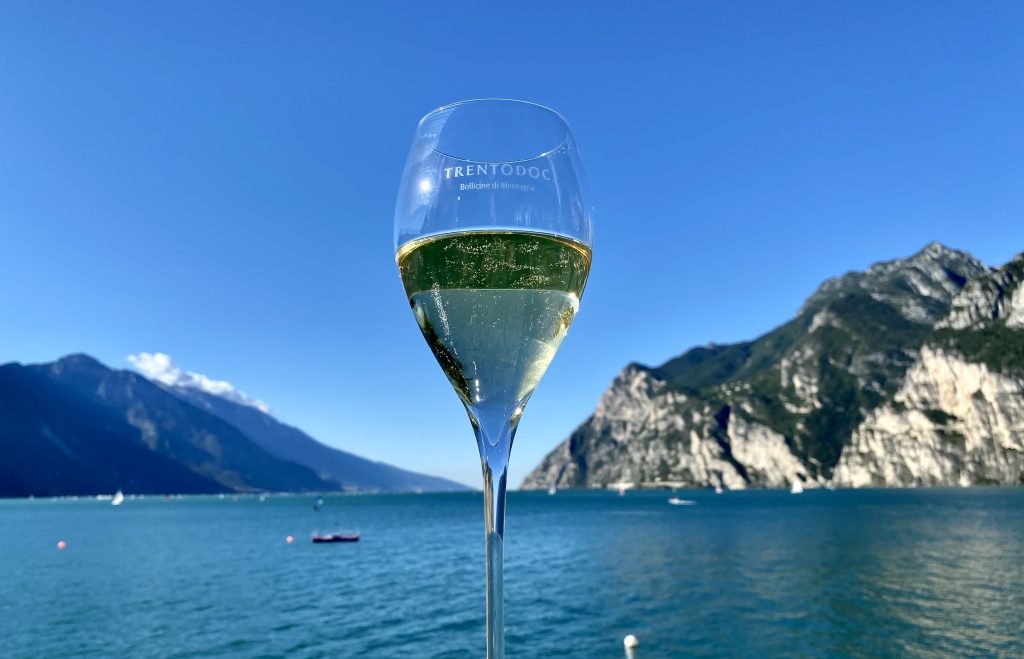 2020 will go down as the year that the Trentodoc team can sing, "Ain't no mountain high enough." They've shown the wine world how to achieve success despite the ups and downs (or we could say in Trentino, mountains and valleys) of unprecedented challenges. Live in Italy Magazine sat down with Sabrina Schench, Director of Trentodoc to discuss some of the brand's most recent achievements; the Metodo Classico (Classic Method); and the region's unique "mark of the territory" found nowhere else in the world
Below is a brief synopsis of our chat. The full interview can be watched on our YouTube channel. Be sure to subscribe, like and share our content. 👍🏻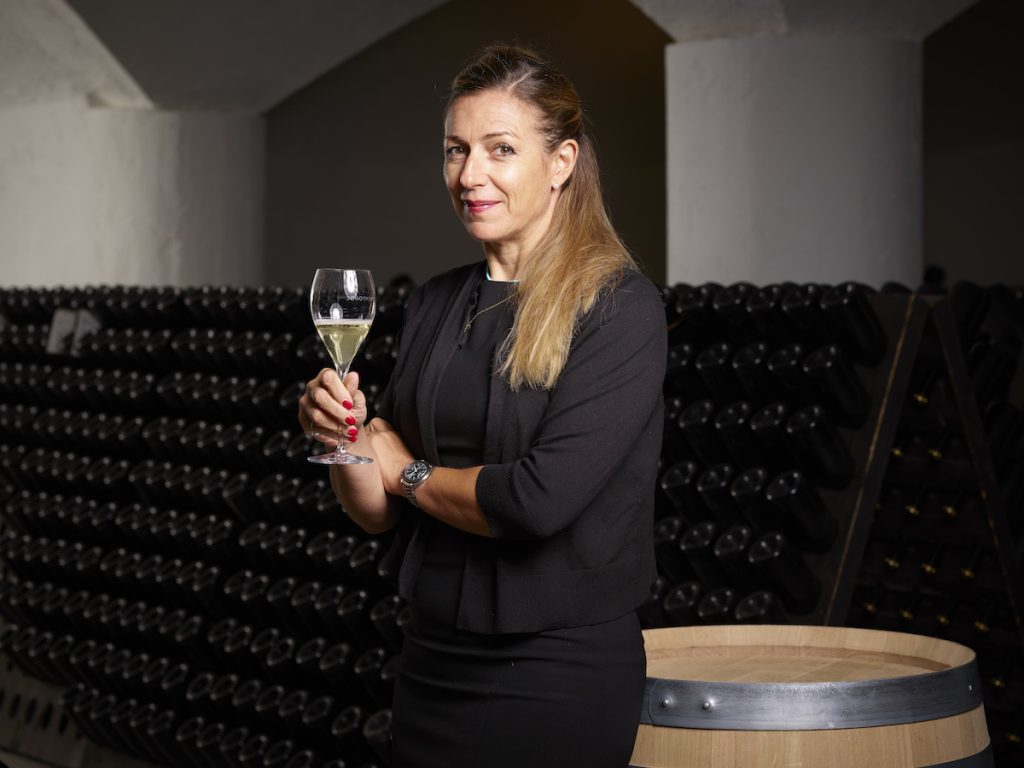 Sabrina Schench, Director of Trentodoc
Born in Trentino, Sabrina Schench is the Director of Istituto Trentodoc and has worked there for the past seven years. She has a degree in law and worked abroad for some time before returning to Italy and eventually working at Trentodoc.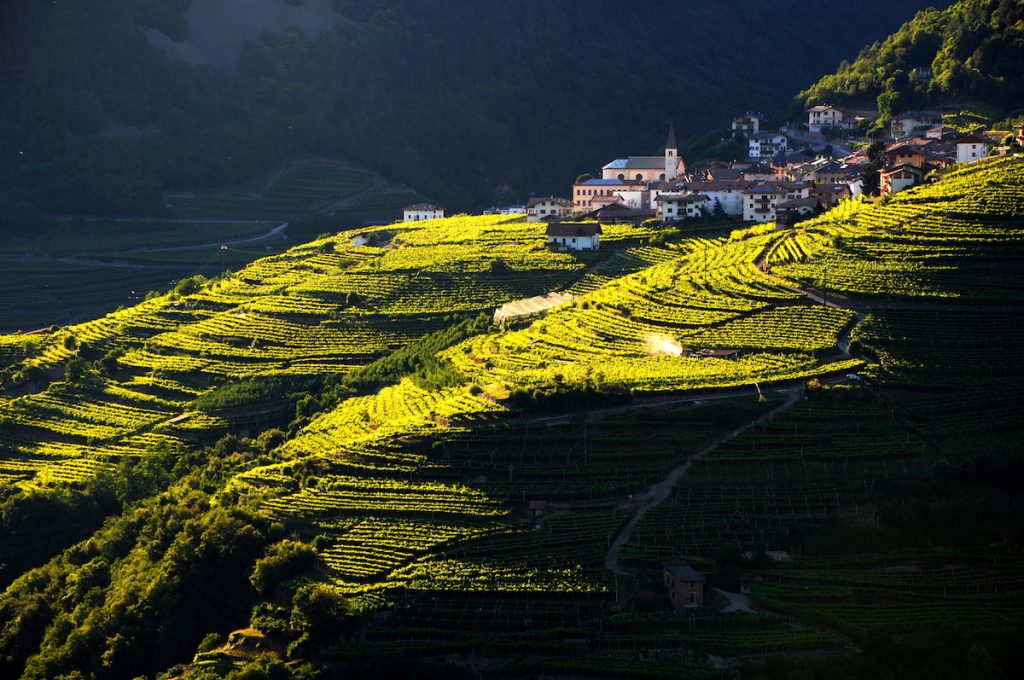 What is Trentodoc?
Trentodoc is a collective and territorial trademark made up of 57 wine cellars. Under this trademark is the denomination, Trento DOC (Denominazione di Origine Controllata.) Producers of sparkling wines from this region can request to become a part of it. Founded in 1984, the Istituto Trentodoc's role is to promote the trademark which acts as a qualification standards 'umbrella' over all of the qualified producers.
Ms. Schench further explains: "The aim of Trentodoc when it was born in 2007 was to gain awareness and make this sparkling wine more known because we have a very long tradition of sparkling wine. We have the mountains that give us a lot of the unique qualities of these wines that were not so well known."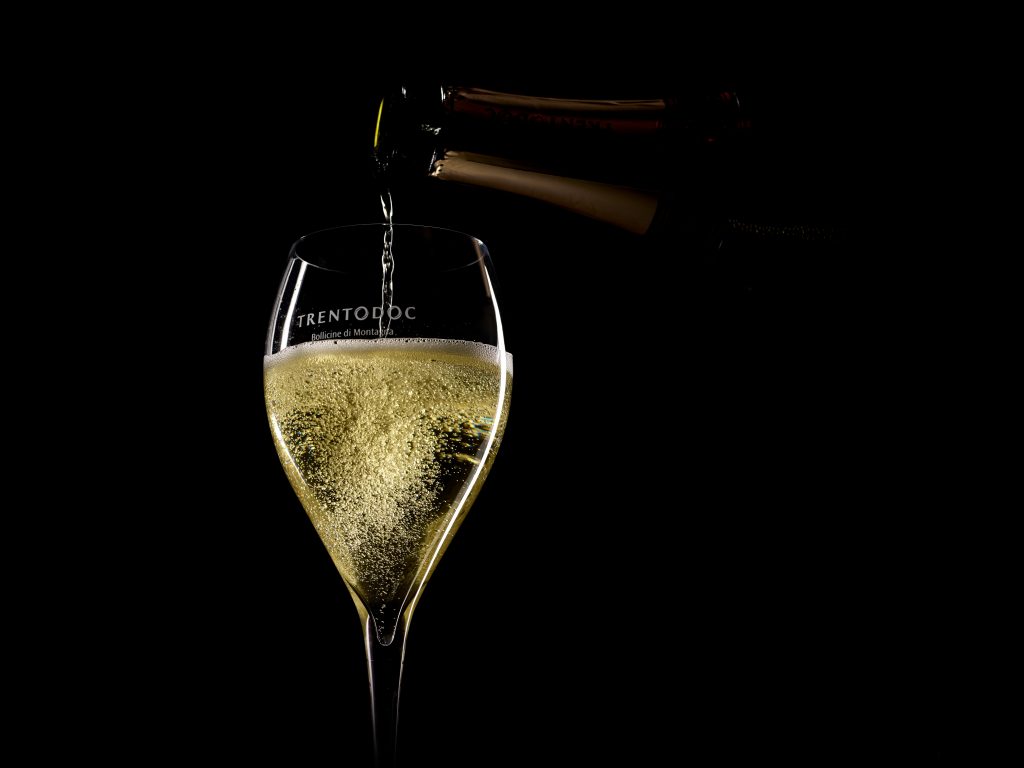 The Classic Method (Metodo Classico)
What are Trentodoc's ingredients of success? High quality grapes, precision, experience, work, and time. Trentino wine beginnings can be traced back to 3000 B.C. Although, the classic method of sparkling wine began in the 1800's, it was Giulio Ferrari that introduced this method in 1900's and in turn, began the tradition that would bring the Trentino classic method to worldwide recognition.
Ferrari noticed orographic and climatic similarities between Champagne in France and Trentino. While adapting the classic method, wines of the Trentodoc have evolved to become uniquely characterized by what they call an I.D. Card or "the mark of the territory," namely the mountains.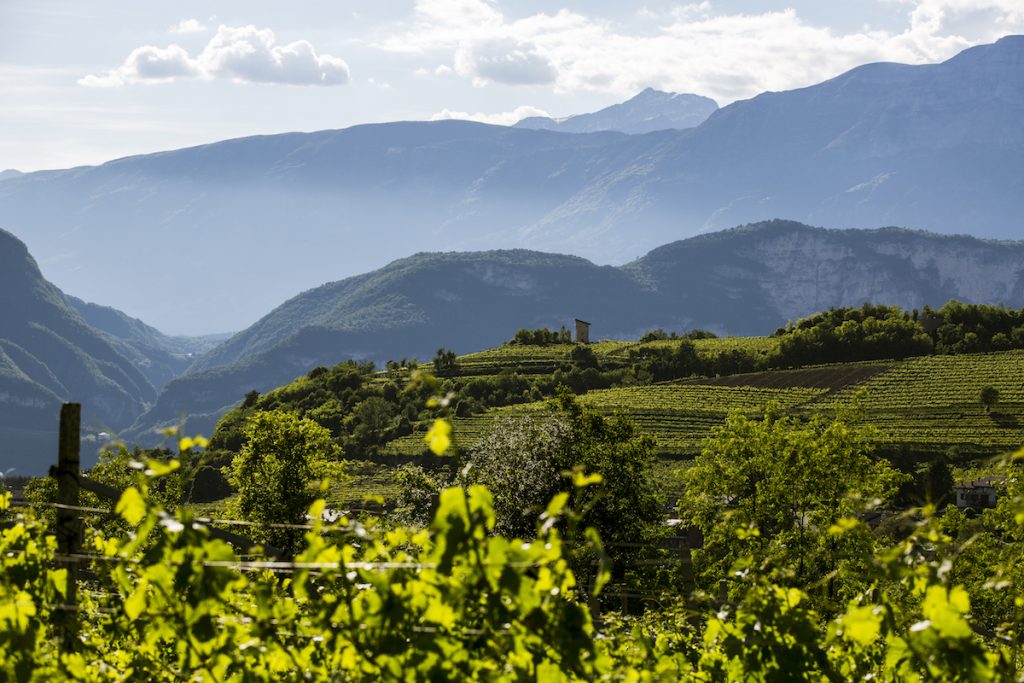 Mark of the Territory
Flanked by the Alps, Trentodoc comes from vineyards grown between 200 and 900 meters (656 to 2952 feet) above sea level. It is the unique climate, though, that gives Trentodoc wines their unique character. Here you'll find cool temperatures from the Dolomites mixed with the mild ones of nearby Lake Garda. Diurnal temperature variations allow the grapes to develop acidity and great aromatic complexity.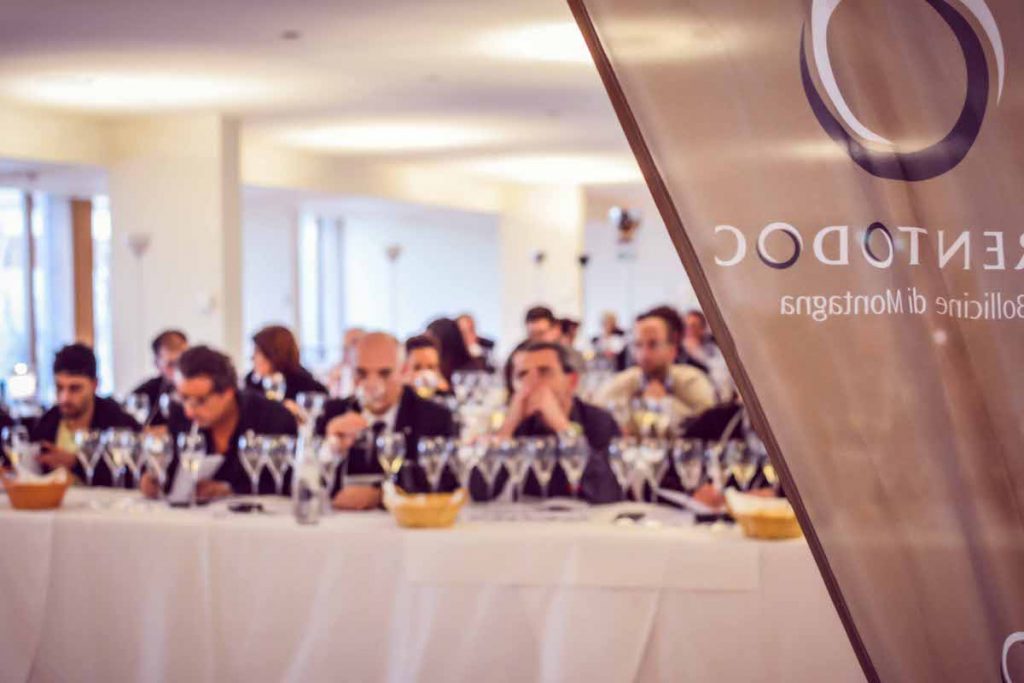 Go for the Gold!
Trentodoc has earned its weight in gold bringing home as many gold medals as France at the 2020 edition of the Champagne & Sparkling Wine World Championships. Leading Italy with the most awards, Trentodoc received 52 medals making it indisputably Italy's finest producer of Classic Method Bubbles.
"Trentodoc never disappoints. It is undoubtedly among the three best regions in the world in the production of sparkling wine," commented Tom Stevenson, a wine writer and top critic who awarded the medals.
Trentino was also named Wine Region of the Year 2020 by Wine Enthusiast.
"Everybody is excited," says Ms. Schench in our interview. "because we did not expect this kind of award. We spoke directly with the CEO of Wine Enthusiast who said that the reason was because of our dynamicity of the region, the diversity and the territory that we have. So you can imagine!"

Not a World App-art
Trentino welcomes over 6 million visitors each year. The pandemic has greatly impacted wine tourism, but Trentodoc was able to switch gears quickly. Technology has allowed them to stay connected with wine enthusiasts and tourists. Through their website and app, it's easy to find information about all 57 producers and 175 labels; explore 56 itineraries with routes, places of interest and where to stay, restaurants and more.
Until we can gather for a celebratory toast and ideally in Trentino, be sure to check out the virtual tasting events called #TrentodocTime.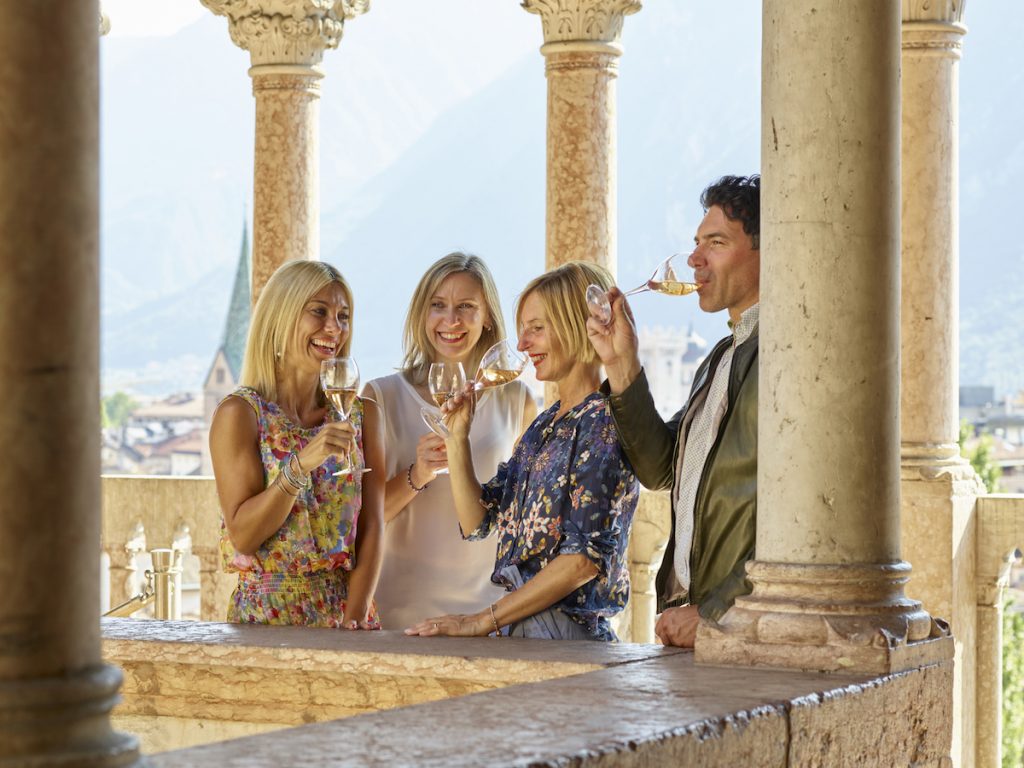 Happy New Year 2021. Make it your resolution to drink Trentodoc sparkling wine 365 days a year — Salute! 🥂
For more information, visit www.trentodoc.com and follow @Trentodoc.
All Photos Courtesy of Trentodoc.
Like food and wine? Check out some other Live in Italy Magazine articles: