Amore per l'Amarone, I've fallen in love! You probably know the meaning of 'amore', but did you know Amarone literally translates as 'great bitter'? There's nothing bitter about it. It's rich, expressive, powerful, elegant – this love of mine is complex.
Recently our 'breaking news' writer Feuza and I attended the Famiglie Storiche seminar and guided wine tasting at the Miami Culinary Institute in Downtown Mami. For me, the experience was 'love at first taste' and definitely one of the best wine presentations that I have attended.
IEEM (International Event & Exhibition Management) orchestrated the seminar, and Lyn Farmer, a James Beard Award-winning wine and food writer and WSET (Wine & Spirit Education Trust) Certified Educator, moderated it.
"How Amarone comes to be is the story that we want to tell today,"

Lyn Farmer, DipWSET, Wine Writer & Educator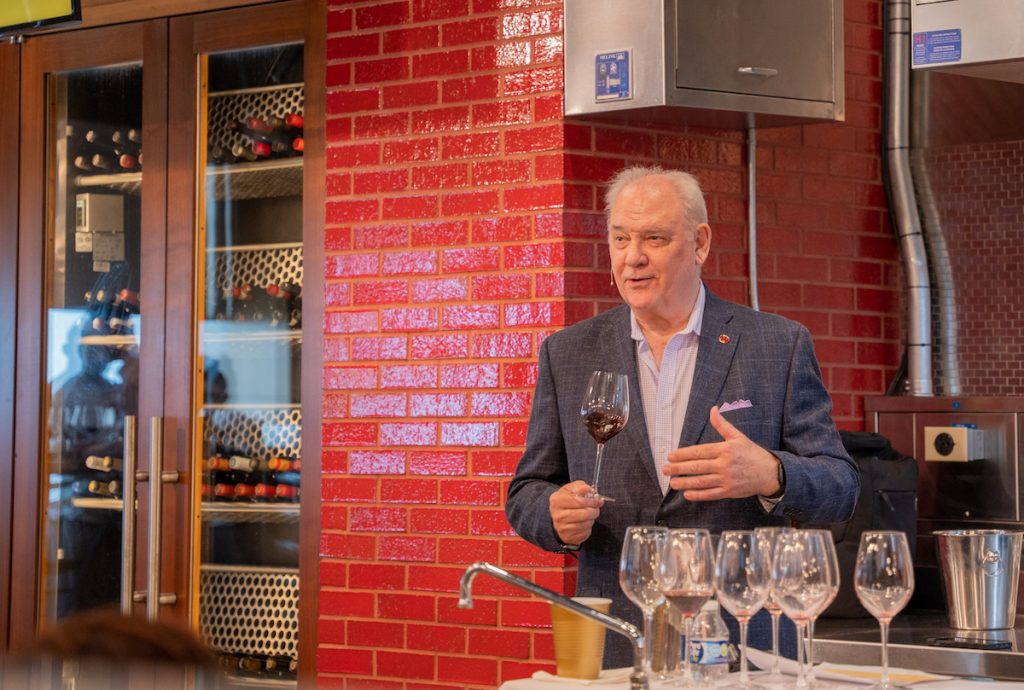 Contemporary
The discussion focused on 'today' or 'contemporary' because Amarone is known as an age-worthy wine. In the past, people typically couldn't enjoy Amarone wine when it was young, but now many can enjoy it at various stages.
"To summarize what contemporary means to us: harmony, balance, drinkability, age-worthy. This is what we think contemporary Amarone is all about. It's a seven days of the week wine," explained Pierangelo Tommasi, President of Famiglie Storiche and Executive Director of Tommasi Family Estates.
A Family Affair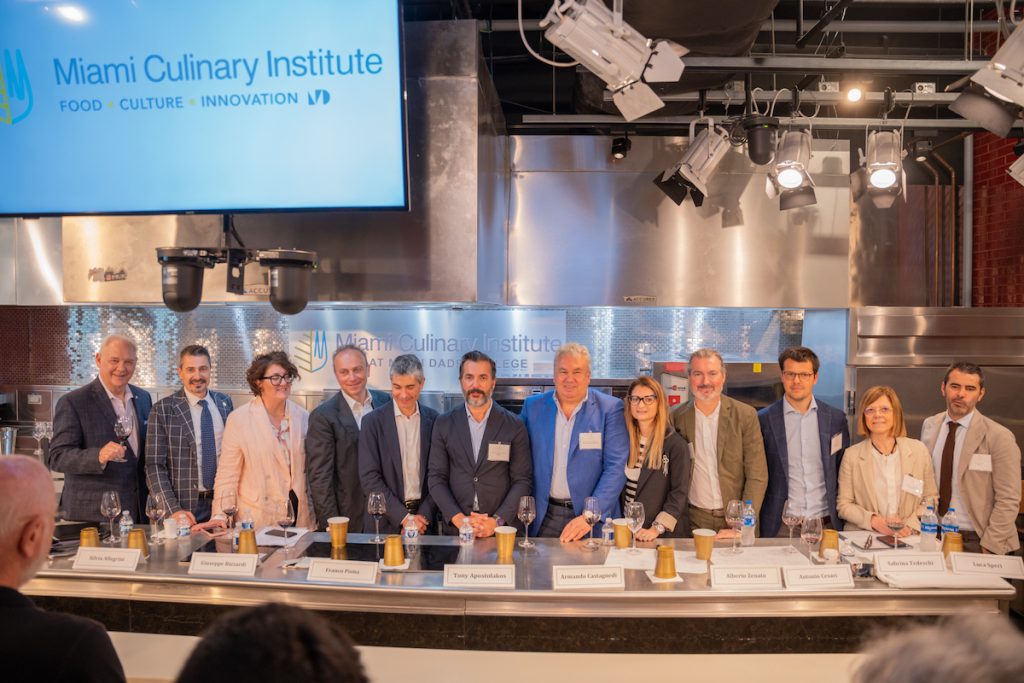 The Familglie Storiche association, founded in June 2009, includes 13 historic families: Allegrini, Begali, Brigaldara, Guerrieri Rizzardi, Masi, Musella, Speri, Tedeschi, Tenuta Sant'Antonio, Tommasi, Torre D'Orti, Venturini and Zenato.
For them, unity is strength. Mr. Farmer eloquently expressed, "from the heart it pours…this makes it personal. We are not having a wine from a corporation, but from a group of people who have a tradition and are going to carry it forward."
Three Production Areas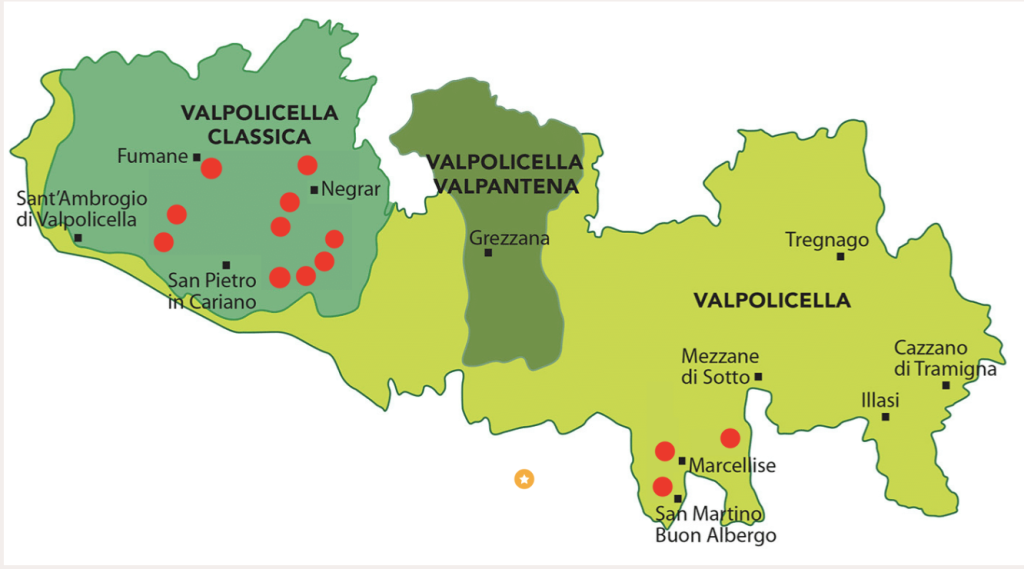 Valpolicella is basically divided into three production areas. Moving from west to east, they are Valpolicella Classica, Valpolicella Valpantena, and Valpolicella Orientale. The ideal location for making premium quality wine is on a hillside. Thus, half of the production comes from hillside vineyards. (Note that Amarone is short for the proper name Amarone della Valpolicella.)
""Hills yield more complex wines, with more personality. The colors of the soil change from one meter to the next. This indicates a change in the micro-elements, which translates into different aromas."

Sabrina Tedeschi, Tedeschi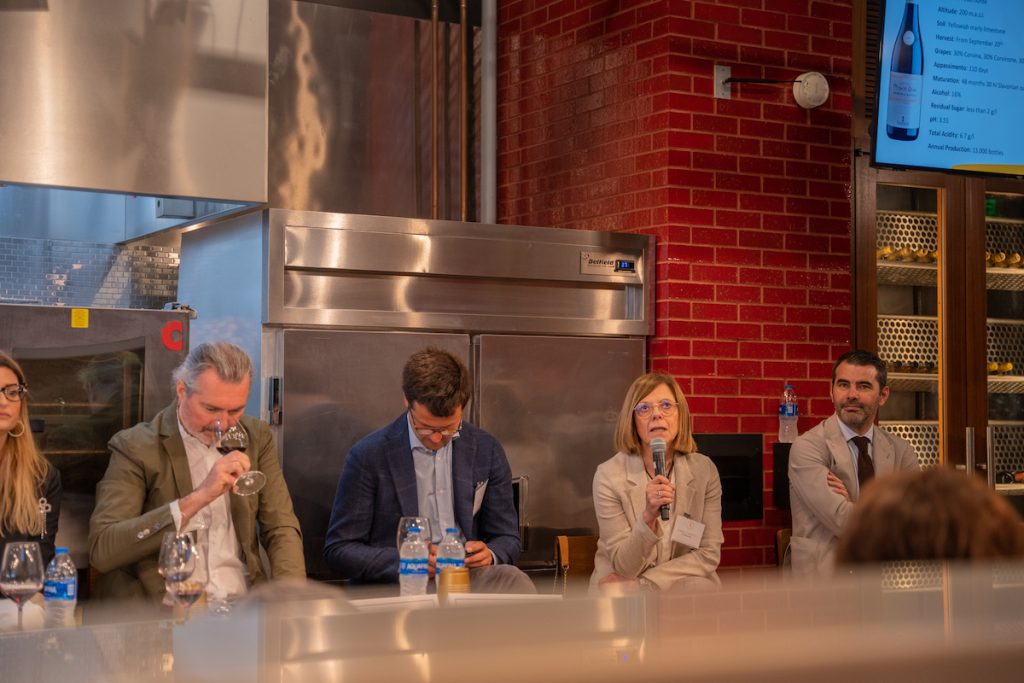 Read more about the area here.
Five Varietals
Amarone is made up of varying percentages of all or some of these five varietals combined: Corvina Veronese (45-95%); Corvinone; Rondinella (5-30%); Molinara; and Oseleta. Some wines may include in smaller proportions Negrara, Forsellina, Dindarella, Rossignola – all local varietals.
Under Watchful Eyes
During harvest, workers hand select the loosest bunches (to prevent mold from forming) and then lay them out on arele (reed mats) or inside trays made of either wood or plastic in drying lofts called fruttai. Appassimento or drying typically continues through mid-December but is dependent on the climatic conditions of that particular year. The pressing and fermentation occur after the drying stage is completed.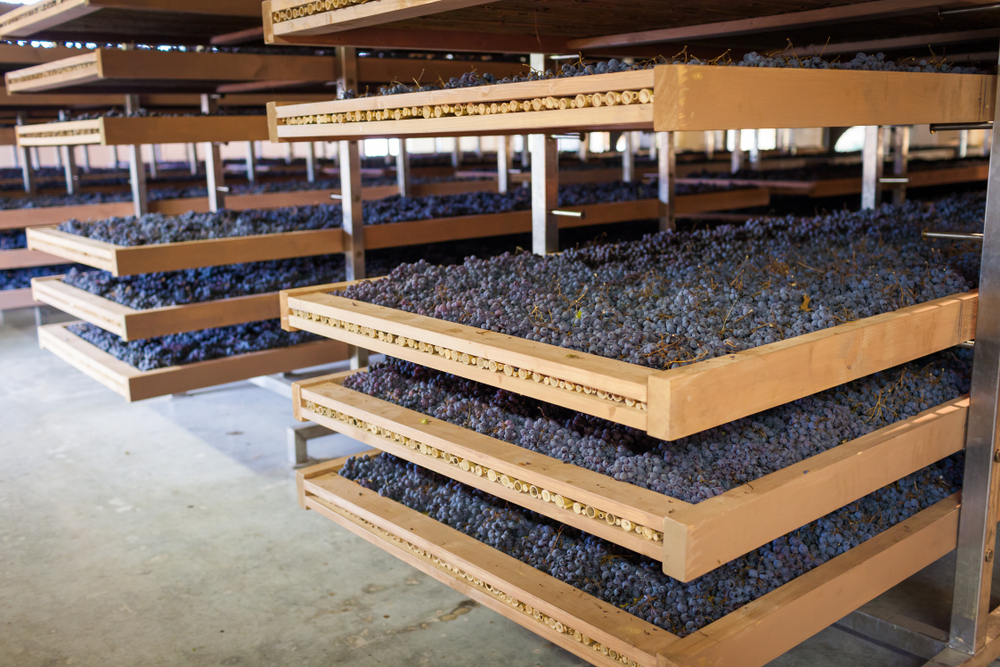 Worth the Wait
The shared goal of the Famiglie Storiche winemakers is to wait for the right point in the maturation process so as to achieve a structured wine with great balance, and harmony. Here is where the story of excellence unfolds. Amarone is usually aged for at least two years, and Riservas four years.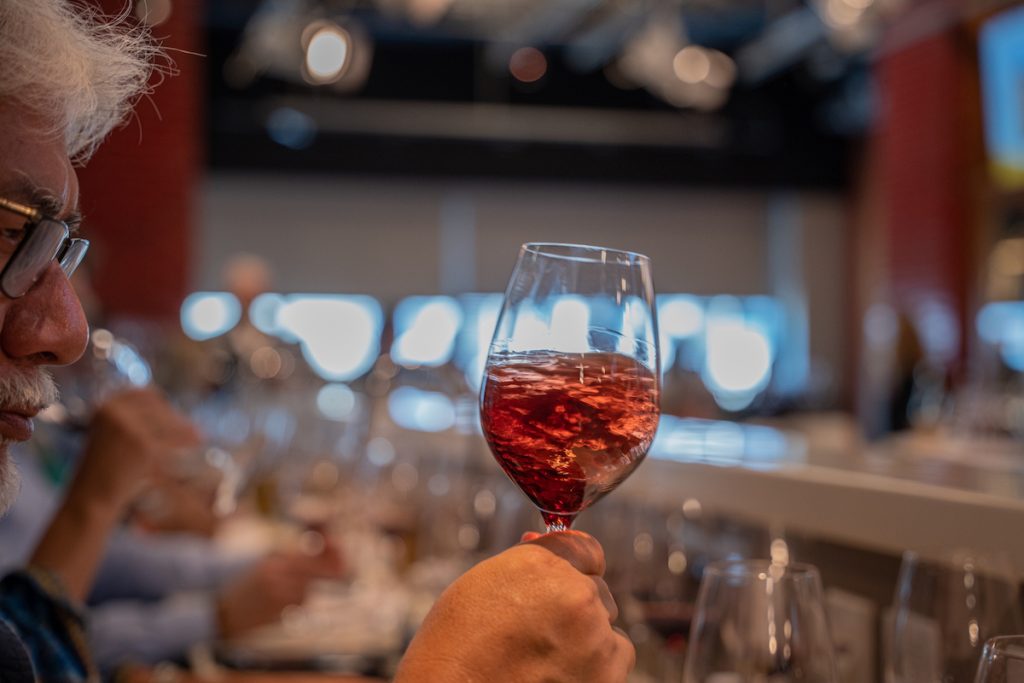 Read more about harvesting, drying, and aging here.
Pairing Partners
It's summer now, but in May when the seminar took place, it seemed premature to be planning my Christmas dinner! Osso Buco and Amarone will take center stage on my dinner table. Braised beef, smoked meats, barbecue ribs, and possibly fruit dishes that aren't too sweet could make other suitable pairing partners. What about dark chocolate? Let us know what you think.
Try Lorenzo's recipe for Risotto all'Amarone.
Wine Traveler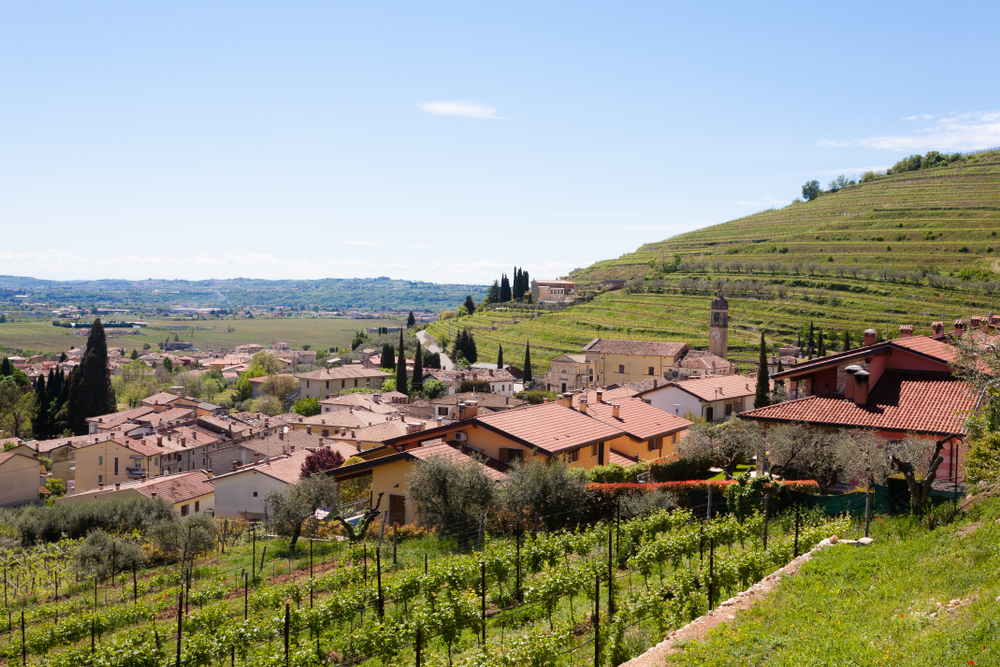 On the Famiglie Storiche's website, you'll find information about the 13 families. Many of them offer winery tours. Knowing what's in your glass is so much more meaningful if you see, touch, and smell the land to which these great wines come from. Let us know if you go!
13 Families, 13 Wines

Click on each name to read more about each wine that we tried:
The Best is Yet to Come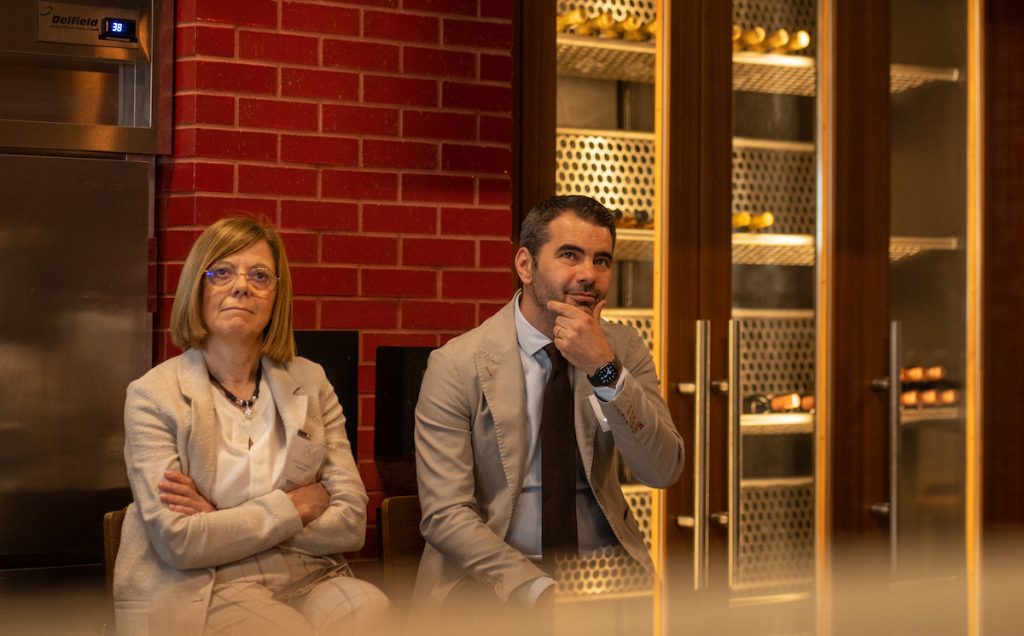 Special thanks to IEEM for inviting Live in Italy Magazine to Le Famiglie Storiche event and past events too.
About IEEM
I.E.E.M. (International Event & Exhibition Management), the Miami based branch of I.E.M. (International Exhibition Management), is an agency specialized in marketing, organizing, and managing events, exhibitions, and PR for the wine industry.
The reputation for constantly delivering high quality hospitality events coupled with its consolidated network of contacts with trade professionals and international press have lead it to become one of the most well-regarded Italian wine event organizers in the world.
---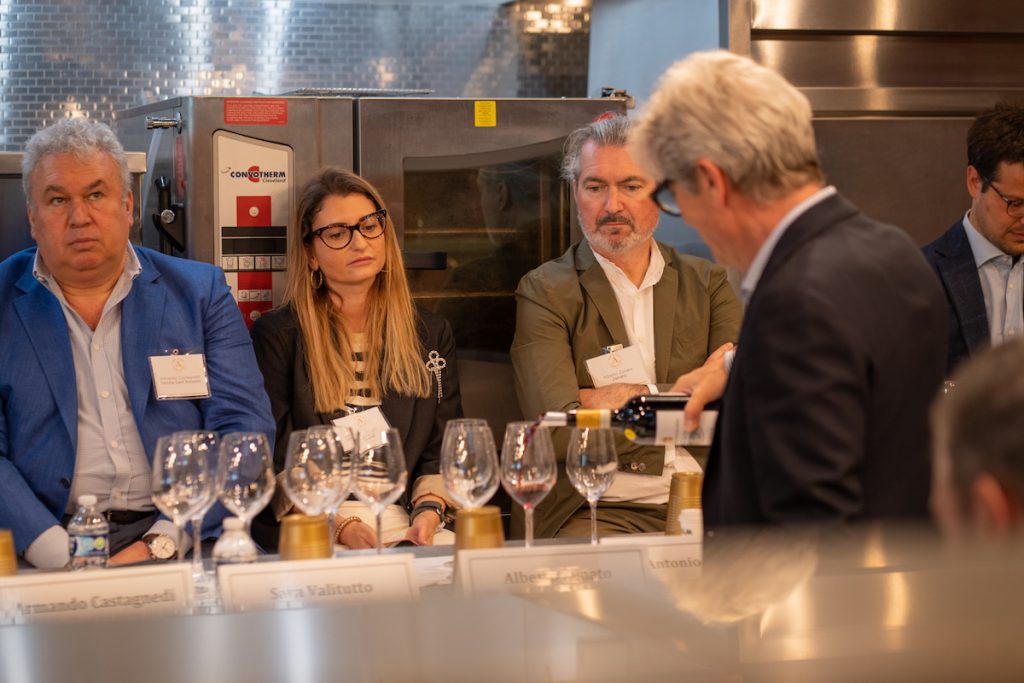 All photos taken by Feuza Reis