Complete freedom is what I love about solo travel in Italy. Exploring Italy as not only a single traveller but a single woman traveller is easy and life-enriching. It is the perfect way to ensure you have your perfect Italian trip. Especially, if like me, you love to explore and find hidden gems. In true hobbit style, for me, it's a matter of waking up, walking out the door and seeing where my feet take me.
That's the beauty of Italy. Every city, every town, every stop of the train, there is stunning countryside, amazing architecture, streets you could explore for days, and smiling friendly people at every turn. And in my experience, it's very safe as a single woman traveller.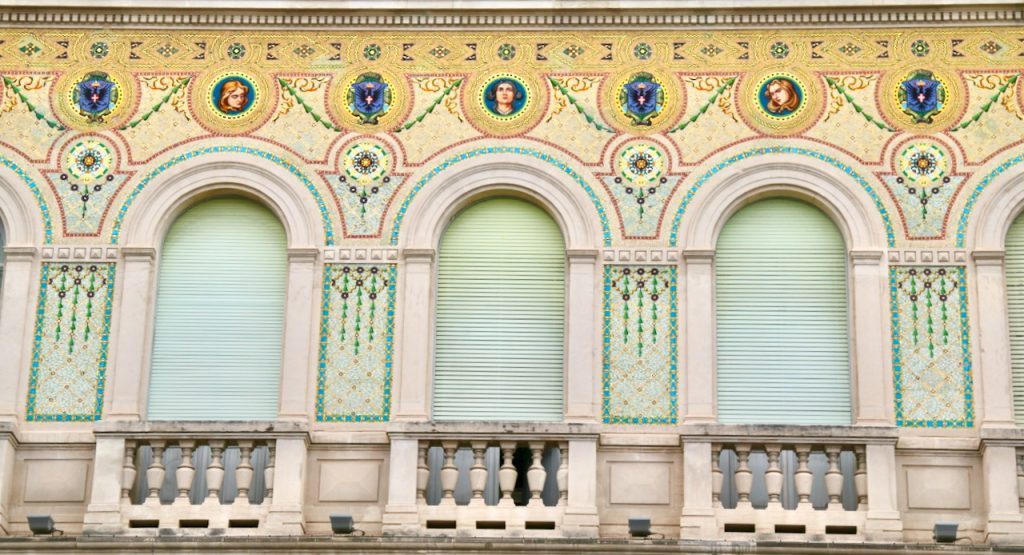 A lady recently gasped and said to me "I could never do that. I would never feel safe." That sentence hit me hard. Why? Because during my solo travel in Italy I had never once felt unsafe.
Is Italy Safe for a Single Lady Traveller?
As soon as my boots hit the ground, Italy embraced me. The warmth of its people is like a tremendous bosomy hug from your grandmother. Men and women are welcoming, elderly people chatting in the park smile and nod, and even children want you to play with them splashing water in a fountain. It's like a gigantic family you are yet to meet.
To prove this, let me share a story of exploring Bologna with you…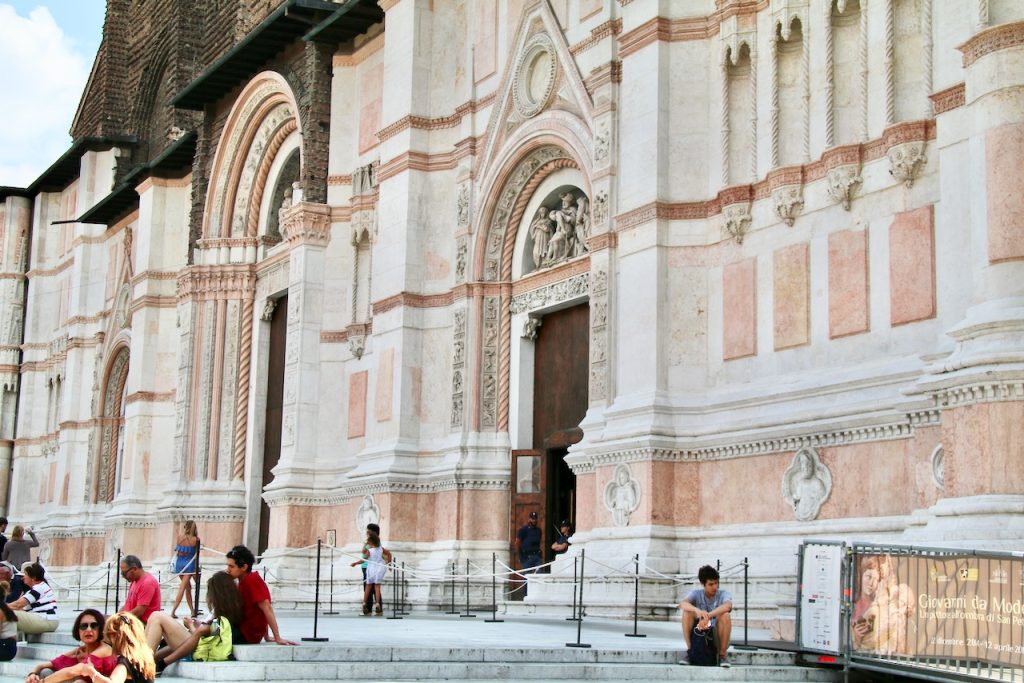 Leaving my hotel, I wanted to go to the Basilica di San Petronio and asked the front desk for directions. Long story short their 'left' was actually a right and I ended up on a bus headed out of town: way out of town. Realising this, a slight almost panic set in. I was way off course.
Naturally, I got off at the next stop. With no clue where I was, I decided to retrace the bus's steps and started walking. After about half an hour a man called out to me. Standing under a tree outside a restaurant and simply said "hello, are you lost? Do you need help?" … in English.
Sweat running down my face (it was very hot that day) my thankful sigh must have been audible. Quickly explaining my dilemma, he smiled broadly and said "come, I take you to town." I dubbed him 'my knight in shining delivery truck' as he well and truly saved my bacon that day. It would have been about another three-hour walk to town.
So, is Italy safe for solo women travellers? In my opinion and experience … yes, one hundred times yes.
There's More of Us Than You Think
Travelling around Italy it warmed my heart to find a whole community of other solo women travellers. Enjoying Lake Como's cool breeze while watching the sunset on a ferry ride back to Como. Sitting quietly in the stunning gardens of Villa Carlotta writing in a journal. On a Chianti wine tour through Tuscany. Or, during a day trip to Cinque Terre.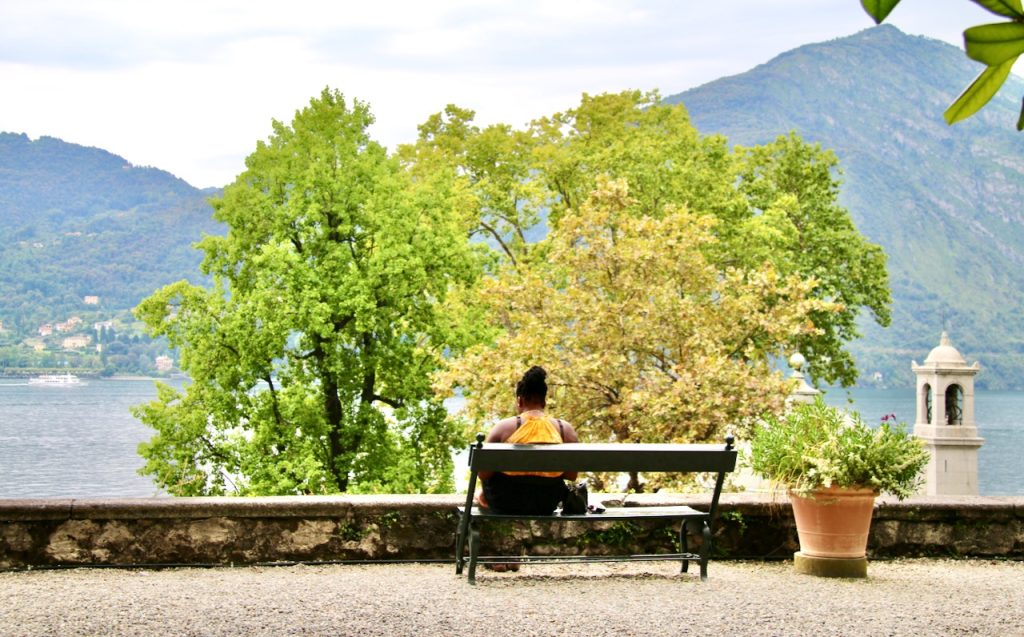 No matter where I turned there was another smiling lady making lifelong memories during her own dream trip while enjoying the romance of Italy. Quite often, plans were made to try a restaurant or enjoy another day trip together. Fun friendships were formed with like-minded women from around the world and not once did I ever feel alone while travelling through Italy for a month.
Solo Women Travel Tribe
More and more as I explored Italy, kindred spirits would appear. Italy is one of those countries that brings out the romantic in us all. The food, the wine, the warmth of its culture. It's a culture of love and let's face it, we ladies LOVE love.
For that reason, I think Italy is one of those countries women want to travel to and are happy to do it alone if their partner doesn't want to travel. I had a fascinating conversation with another single lady traveller while listening to a cellist outside The Duomo in the heart of Florence.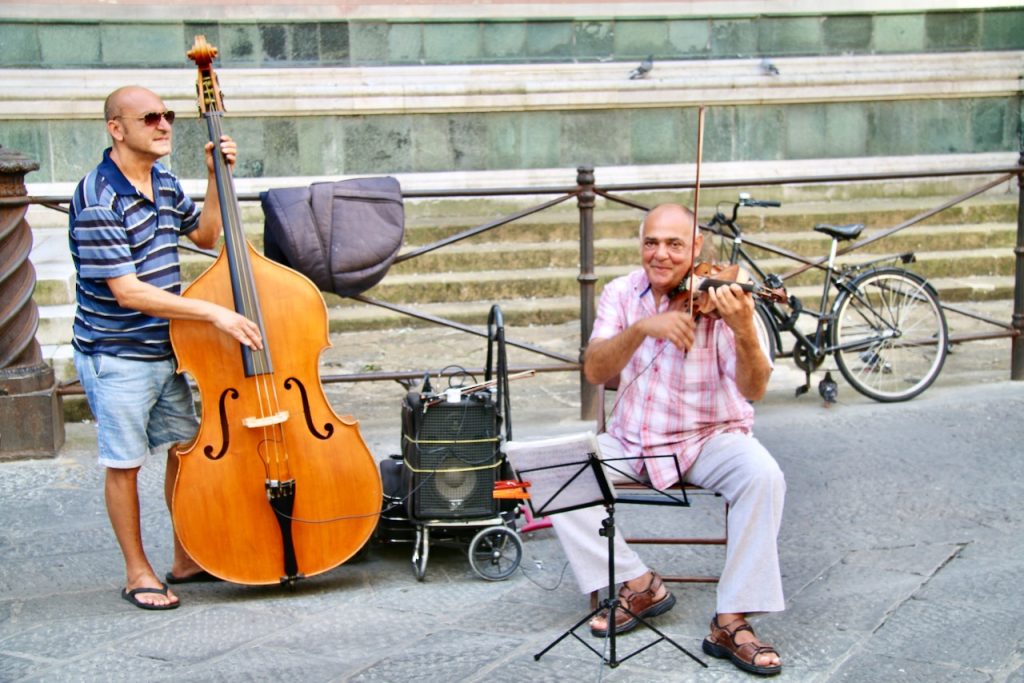 The sweet symphony of the violinist perfectly balanced with the deeper cello was compelling and drew quite a large crowd. Next to me, tears filled the eyes of a woman who confided it was "like my dream come to life". She's waited for years but her husband didn't want to travel. So after many years, sick of waiting, she had made the trip alone. Her trip of a lifetime. Her dream.
It was beautiful to see this woman achieve her dream and after a while, she turned to me and said "I think I might move here. Florence feels like home. This is the happiest I've ever been."
To which I simply hugged her and replied, "I think that is a wonderful idea, it seems you're meant to be here." That is the camaraderie you find in the solo gal travel tribe.
What About Men? Don't They Try to Hit On You?
Okay ladies – Italy has a stereotype for a reason. If a man sees a beautiful woman then he may tell you are beautiful. Or ask if you would like to join him at a nearby café for a glass of wine.
But it's not like men follow you through the street in great hordes like you see in the movies. Unless of course, you are a very famous and incredibly beautiful woman, then maybe they will. But you should realise that Italian men appreciate beauty.
This street artist winked at me and said, "ciao bella", (hi beautiful) as he worked with his vibrant chalks creating what I can only describe as a masterpiece on the street.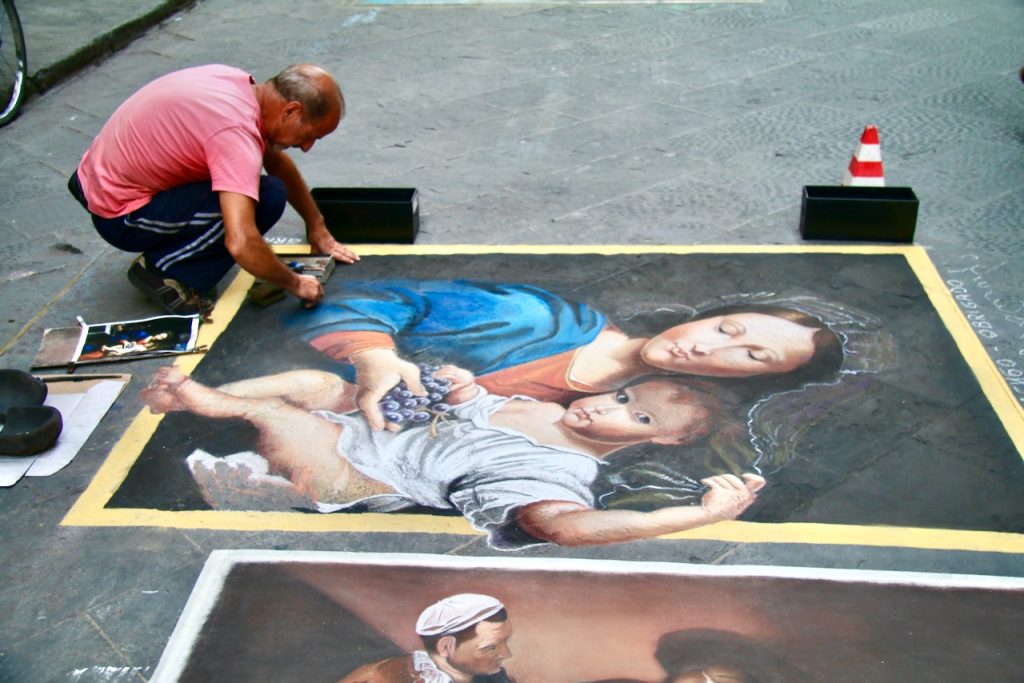 I was told I was the most beautiful woman he's ever seen by my "knight in shining delivery truck" which is probably why he took time out of his day to drive me all the way back into Bologna.
And through a different street artist's eyes, I was told I had the beauty of a classic Florentine and should be sculpted. He was very charming and we went for a glass of Prosecco in a café right next to where he was painting and shared a lovely afternoon and dinner together.
That's the thing. Italians appreciate beauty. They are raised surrounded by it. So when an Italian man tells you that he thinks you are beautiful, take it as a compliment. No matter how tall you are, your body size (I'm more chubby cherub than slender reed), or what hair or eye colour you have, the Italian men will see beauty in it.
So, don't be scared of it. Of course, I'm not saying meet a man in a dark alley or anything like that, that would be silly. What I am saying is don't be afraid to visit Italy on your own because of it. Honestly, I found the men charming and not lecherous or sleazy at all.
Conclusion … Should I Go?
Yes. If you've dreamed of Italy, then get on that plane. It's safe and you'll more than likely make lifelong friends, so don't hesitate. Book that flight. Buy that dress you'd always dreamed of wearing through the Tuscan hills. Have a 'chianti fund' and ship a beautiful case of wine home.
Go to Galleria dell'Accademia and stand before The David. Take a ferry around Lake Como. Enjoy a wine tour through one of Italy's top wine regions Piemonte . Or climb to the top of the iconic Duomo in Florence.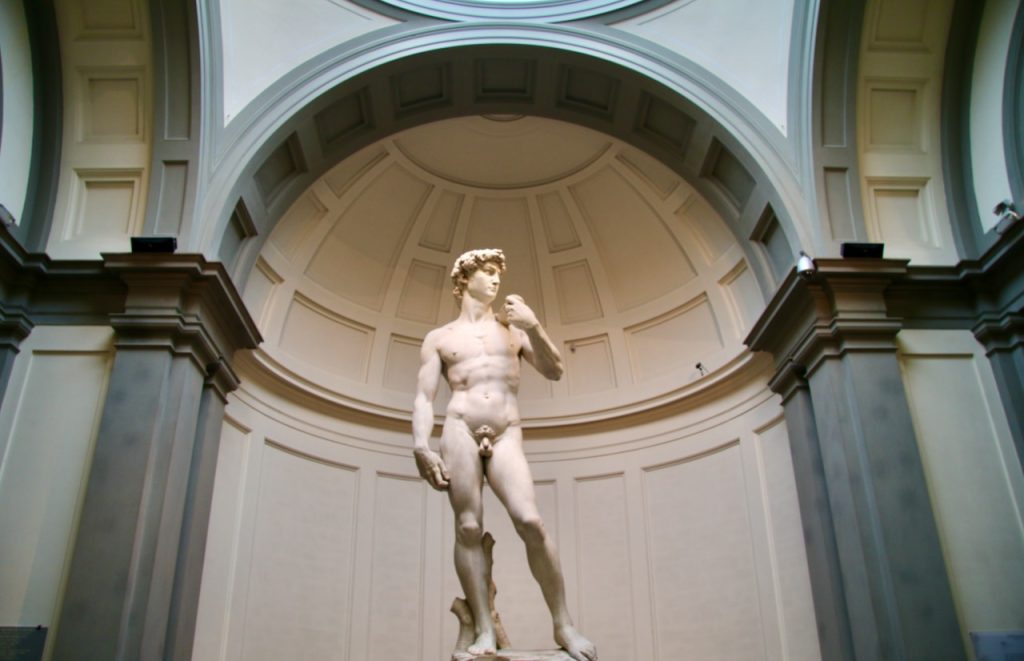 In short, go for it my fellow single lady travellers. From Trieste to Florence, Lake Como to Bologna, when people found out I was a solo traveller in Italy, the recommendations flowed, invitations were made and everyone offered to help me find my way around. I've been the length of Italy, explored cities alone, done day trips and wine tours alone, bathed in the oceans alone and never once, did I ever feel anything less than bliss.