Sun and Solstice in Bologna
Kings and Emperors, Queens and Dukes, there is a long list of royalty and world leaders who have graced Bologna's Basilica di San Petronio over the centuries. But that's not what impressed me most. Walking into this grand Basilica I was amazed to find another treasure. It has the longest indoor meridian line in the world. A testament to Italian ingenuity in stunning surroundings.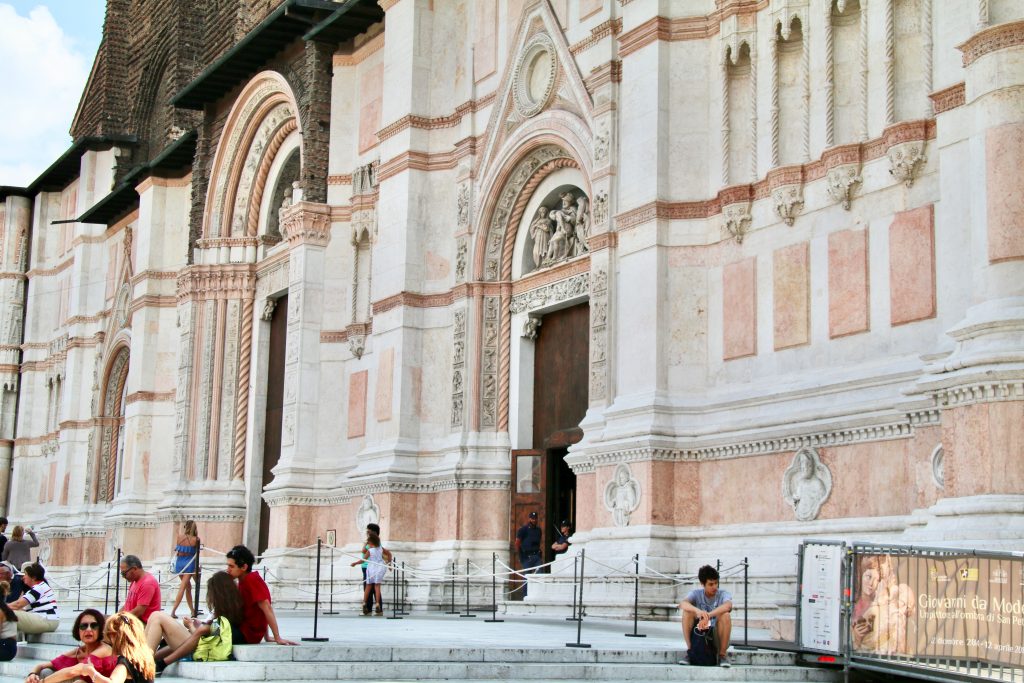 Entering the cool quiet after the noise and chatter of Piazza Maggiore outside, the basilica feels like a sanctuary. Savouring the faint and comforting smell of candles that surrounded me. I was wrapped in a warm blanket of history, faith and thousands of prayers.
The smiling docent looked completely serene. Pointing out major attractions he asked if I would prefer a guide. Returning the smile, I happily said a guide was not needed. I couldn't wait to explore on my own. To take the time to really soak it all in.
My main goal? To walk the world's longest indoor meridian line.
Cassini's Meridian Line.
Delicately carved in Italy's famous marble, the meridian line looks as clear today as it must have upon completion in 1655. Surrounded by warm sunset burnt orange tones on either side, it runs the length of the basilica's left side.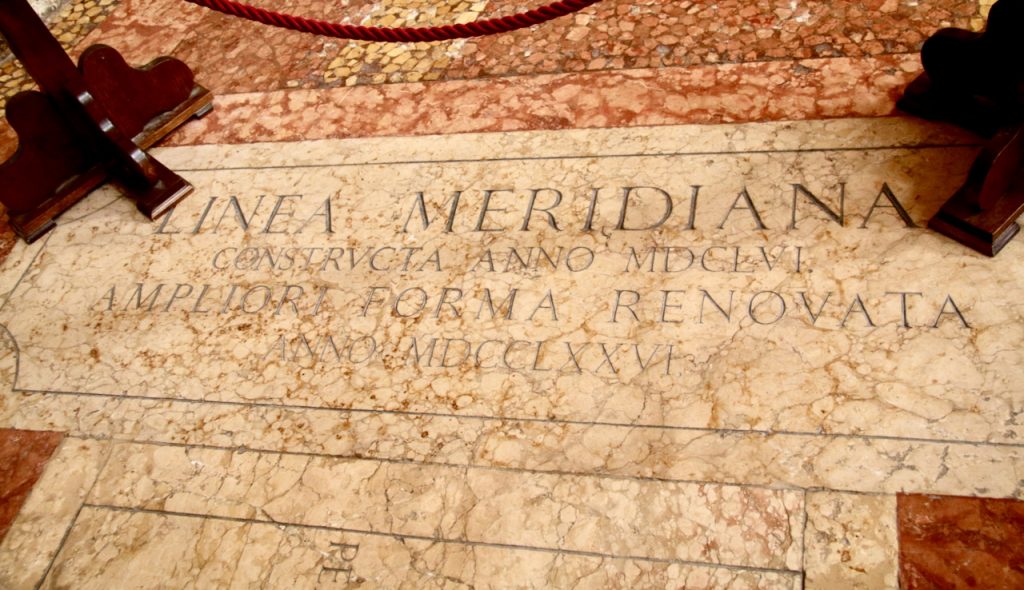 Astronomy and mathematics collide in a celestial dance around the sun. It takes centre stage and rules this meridian. At noon each day, a small elliptic image of the sun allowed its creator Giovanni Domenico Cassini to predict equinoxes and solstices. Along with the tropical year and other astrological events. With unprecedented accuracy.
Cassini–one of Italy's top astronomers–created and designed the meridian. An amazing feat for the time. Especially when you consider it is still one of the largest astronomical instruments in the world.
But the meridian lines 219 ft (66.8m) does not tell time. Instead, it allowed the romance of planetary bodies moving around the sun to be observed with unprecedented accuracy. The exact measurements were created when the sun hit the line each day at noon.
Sun in Solstices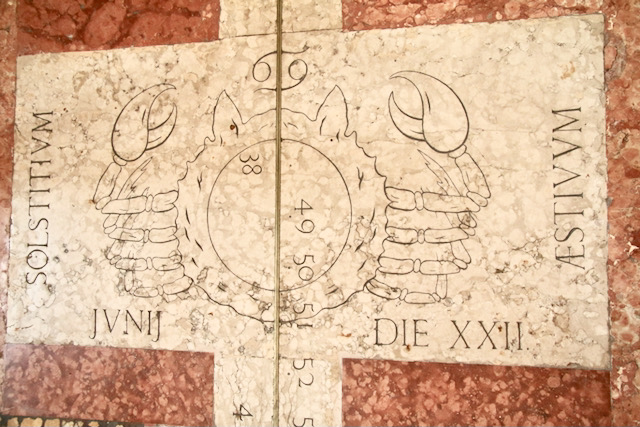 A small elliptical image of the sun is projected when sunlight enters through a 27.07 mm (1.066 in) hole high in the church wall at 27.07 m (88.8 ft). At noon local time, it falls exactly on the meridian line. As the sun completes its earthly revolutions, every day is different. Depicting the difference in position and size.
The daily projected images position along the line allowed for the exact accurate determination of the sun's altitude at noon. From which Cassini was able to calculate astronomical events with unprecedented precision.
My favourite fact. The size of the projected sun's image, particularly its variation throughout the year, gave Cassini the first experimental verification of Kepler's laws of planetary motion.
Saints and Sinners
The basilica has a rich history. One that has the makings of a great TV period drama. Full of heroes, saints and sinners. From the founding brick laid on 7 June 1390 through to today's modern renovations. The basilica's story tells of corrupt politicians, world wars, terrorist attacks as well as withstanding the ravages of both men and time.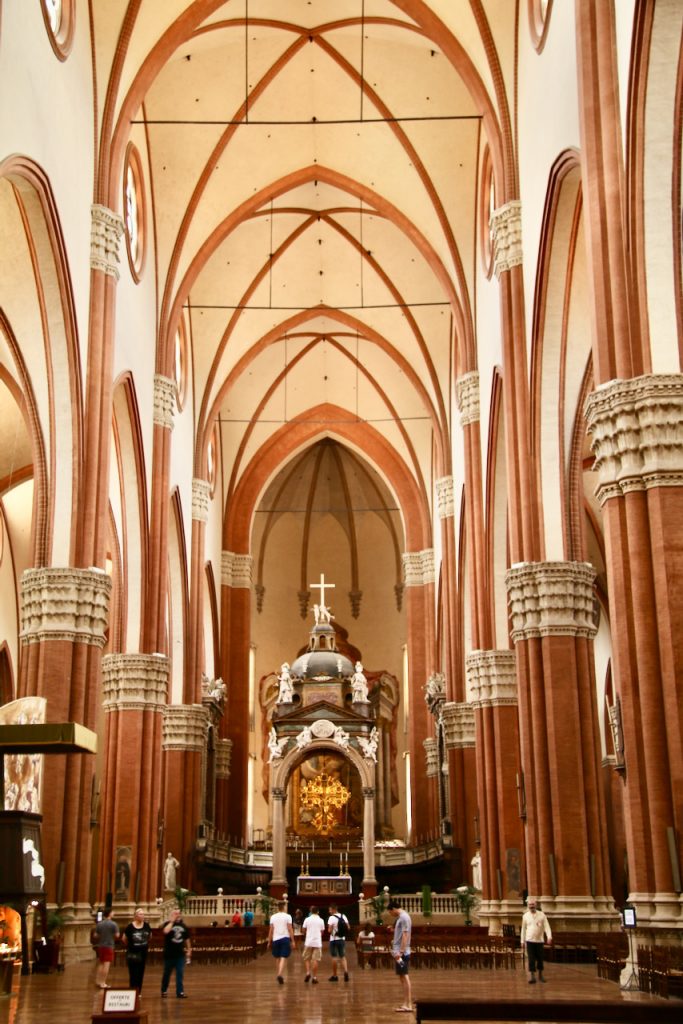 Its glorious terracotta and white marble are capable of raising the passions of ambitious architects in every century. Because of this, the construction of the basilica was never completed.
Some architects designs went off on tangents. Like the architect commissioned to build the dome. Instead, it ended with one of the largest Latin crosses. Said to rival that of St. Peter's Basilica in Rome. Then Pope Pius IV stepped in and ceased construction in 1514. Stating it had turned into a "megalomanic dream".
A century before, the third bay's construction was delayed in 1446. Cardinal Baldassarre Cossa sold the construction materials and kept the money to line his own pockets. Thankfully the third bay was completed. Inscribed into its floor is where the meridian line lay.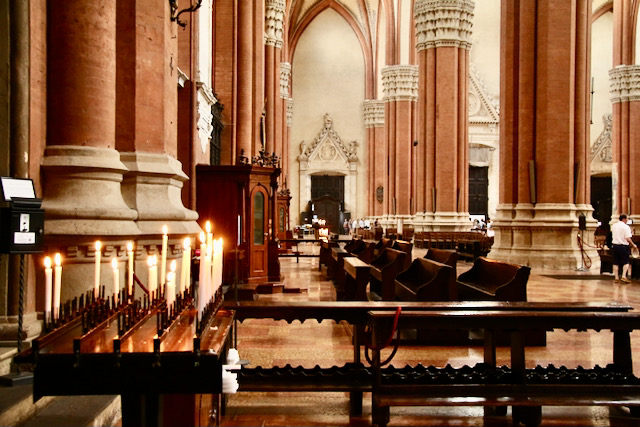 What is a meridian anyway?
Simply put, a meridian is half a line of longitude. Not fully circumnavigating the globe, it is a line from the north pole to the south pole. An important base of measurement for navigation around the globe. GPS (Global Positioning System) uses these meridians lines of longitude along with latitude to pinpoint a place on the earth's surface.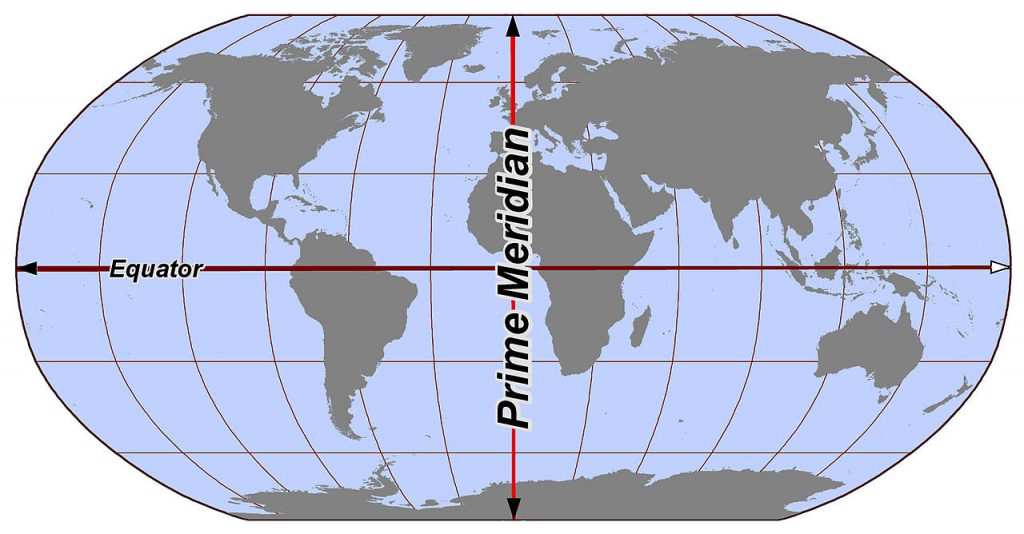 All meridians expand outward from the Prime Meridian. Each line of longitude is equal. This breaks the globe up into equal segments like a giant mandarin. This helps with ease of navigation. It is also how the world's time zones were created.
Since the invention of the first prime meridian by Eratosthenes in 200BCE, there were many. Over time each country established their own. That is until 1884. Twenty-six nations at the International Meridian Conference in 1884 set a universal prime meridian. Located in Greenwich, the prime meridian passes through the Greenwich Royal Observatory.
What else is in the Basilica di San Petronio?
The main altar is breathtaking. A gleaming wooden crucifix dating back to the 15th-century drew my attention from the back of the high vaulted ceiling room.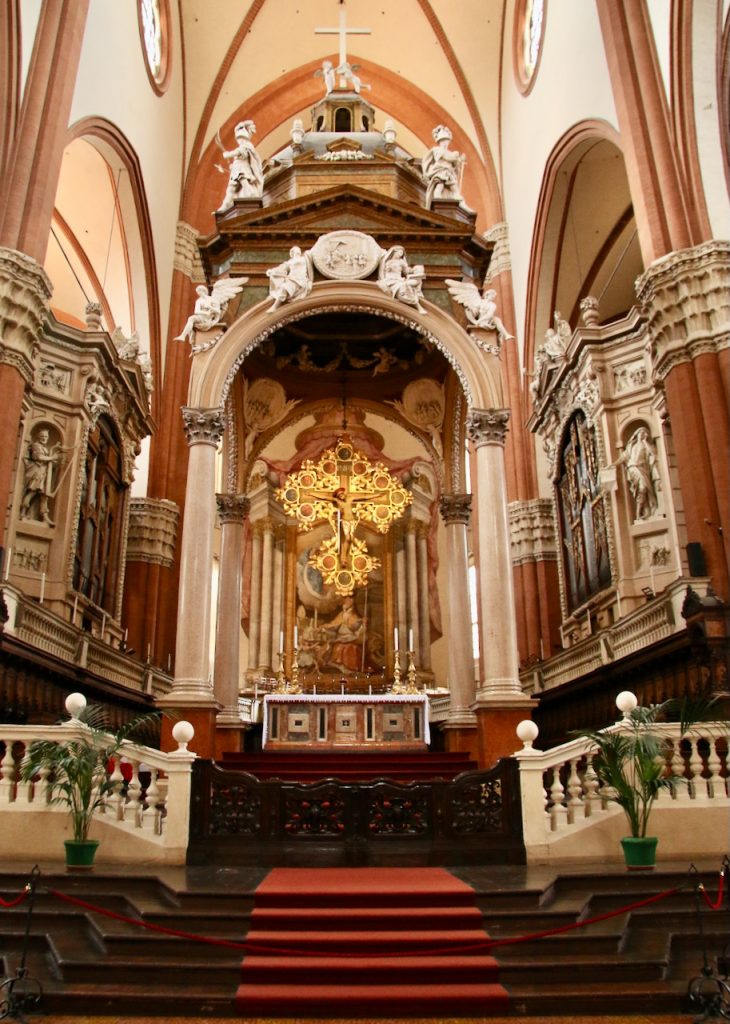 This ceiling amplified every sound. The people in front shuffling, speaking in hushed tones. Surrounding murmurs of prayer. Standing there, I couldn't help dreaming of how amazing a chamber music performance would be.
Perfectly harmonized notes resonating would be sure to vibrate into your very bones raising the hair on the back of your neck. Just imagining it I got goosebumps.
Lining the sides, the basilica has 22 side chapels. Full of intricate details, golden angels and priceless artworks. These chapels all have a rich history of their own.
Like the Chapel of Magi which holds a huge depiction of Lucifer along with Dante's depiction of heaven and hell.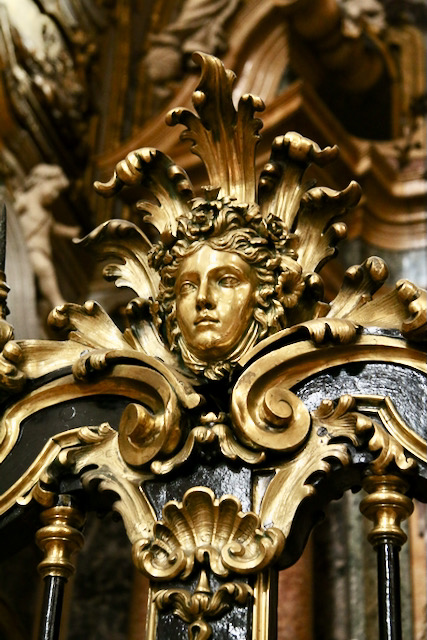 Pope's have crowned Emporers in them. Overlooked by ornately crafted golden angelic faces.
Madonna's have been carved in fine Italian marble by masters to grace them. Exquisitely detailed frescos adorn their ceilings. Watching over the priceless paintings hanging on their walls.
Treasures like the first Italian clock with pendulum and some of the world's foremost stained glass decorate them.
Guarded by angels and protected from demons with centuries of worship. These side chapels are worth taking the time to appreciate.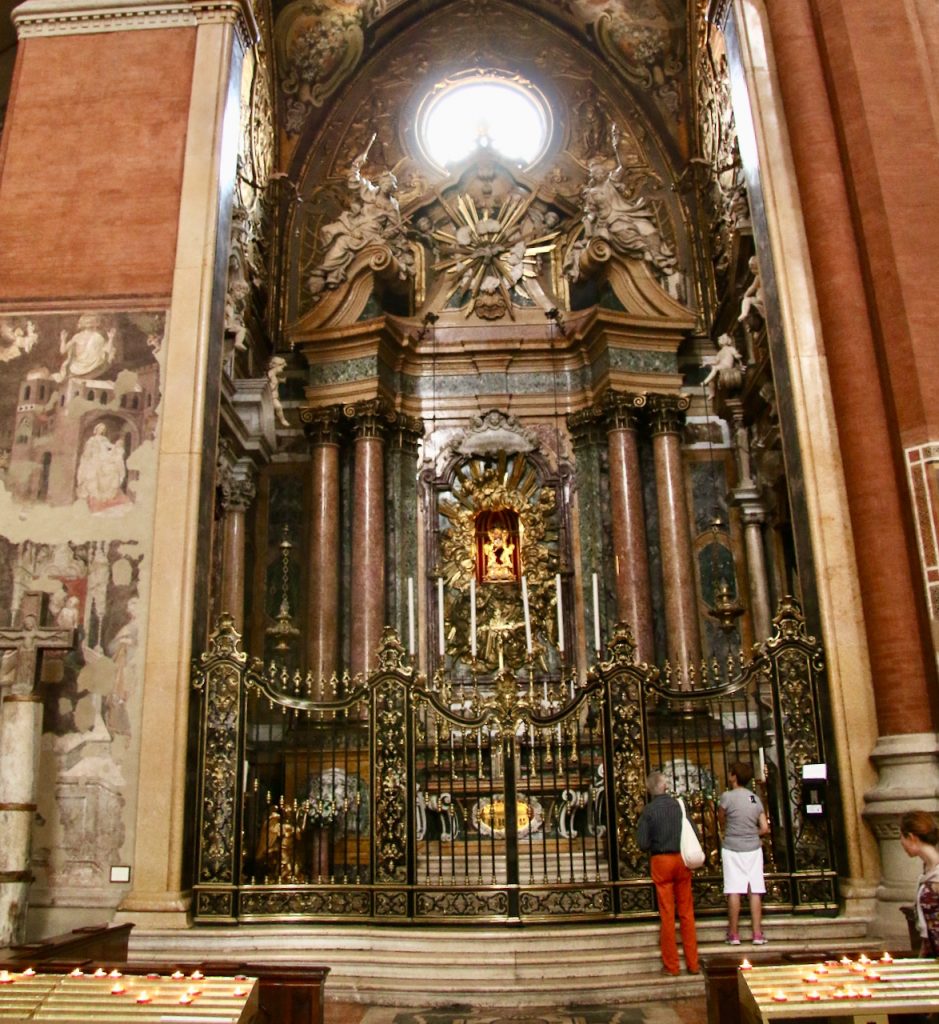 It's not all inside.
Leaving with a full heart it is hard to describe the feeling I had after being surrounded by such beauty as that found in the Basilica. Every minute detail is glorious. Italian master's work is everywhere. In every nook and cranny. Carved into the walls, painted on the ceilings and inscribed into the perfect marble floors.
Thankfully it gave me a fuller understanding of the extraordinary works of art carved into the marble facade outside.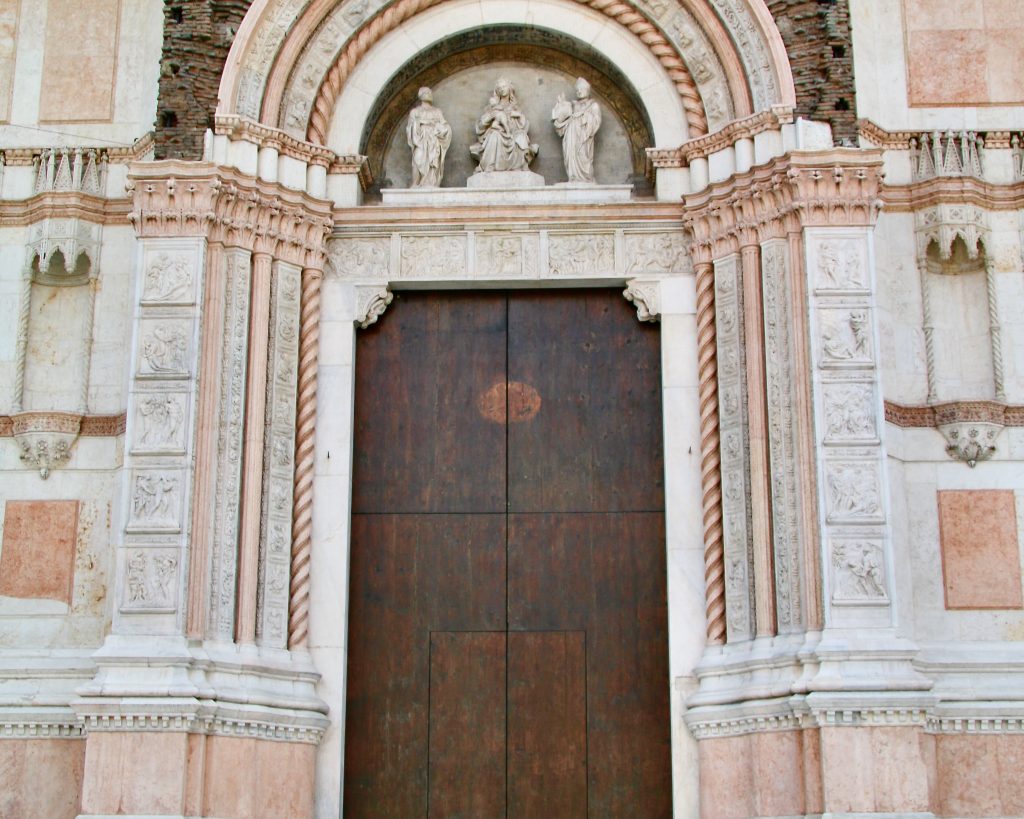 All three doorways of the Basilica are surrounded by perfectly sculpted marble. Depictions of Noah's Ark, original sin, the fall of man and other biblical tales have been lovingly etched for all to see. Centuries old, they are as clear as the day of their completion. I'm sure they'll remain for centuries to come. Making their way into many a travellers heart.
What better place to house the worlds longest indoor meridian line. Protected and preserved for the astrological and astronomical treasure it is. It was a lovely surprise to find such an amazing and unique treasure lay within. To this day, it was my favourite discovery in Bologna.
That's Italy for you. There is perfection everywhere. In everything. And surprising you at every turn.
If you would like to learn more about the Basilica of San Petronio, there are excellent books for sale for a mere €15 euro.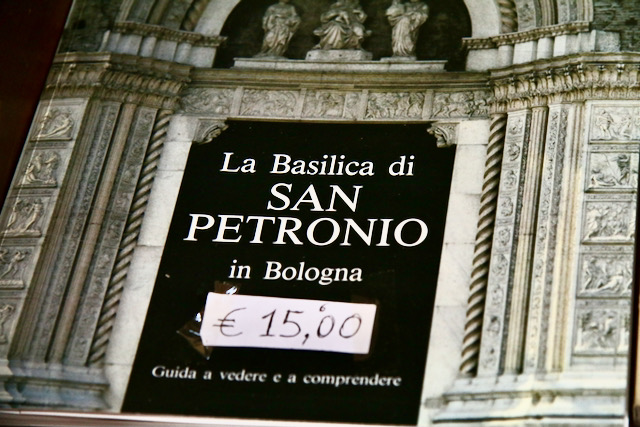 You may also enjoy reading:
Romagna Mia!
Exploring Lake Como in Style
Trieste: A Wealth of Beauty