This Italian City's Sea Sculptures and Art Stole My Sailor Heart
Trieste in northeastern Italy is a wealth of beauty. It's the city that stole my heart. I was pleasantly surprised wandering around this seaside town. Nestled in the Gulf of Trieste right on the Adriatic Sea, art lovers will adore Trieste's sea sculptures.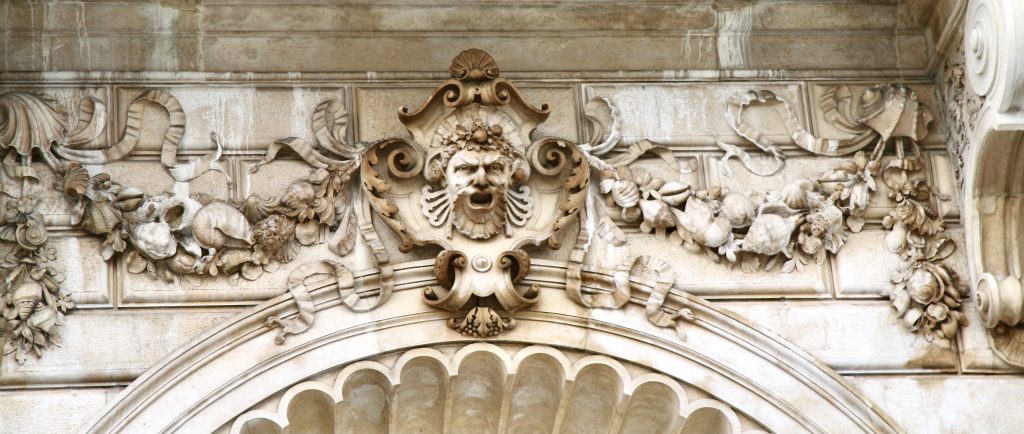 The Heart of Trieste
The fresh Mediterranean sea breeze welcomes you. Seagulls call overhead and line the waterfront. Then to complete this perfect seaside scene, the gentle knocking of ships sails and water lapping against the hulls softly surrounds you.
That is how it feels to stand in front of Trieste's town square, Piazza Unitá d'Ialia. The ocean vibe laid at your feet as stairs descend quietly into the ocean. Then turning around, the wide-open piazza stands before you.
Wandering over to the nearest building it stole my breath.
Delicately sculpted seashells shine like a beacon on a bed of seaweed. Ten different seashells intertwined above the main sculpture of the Italia Marittima building.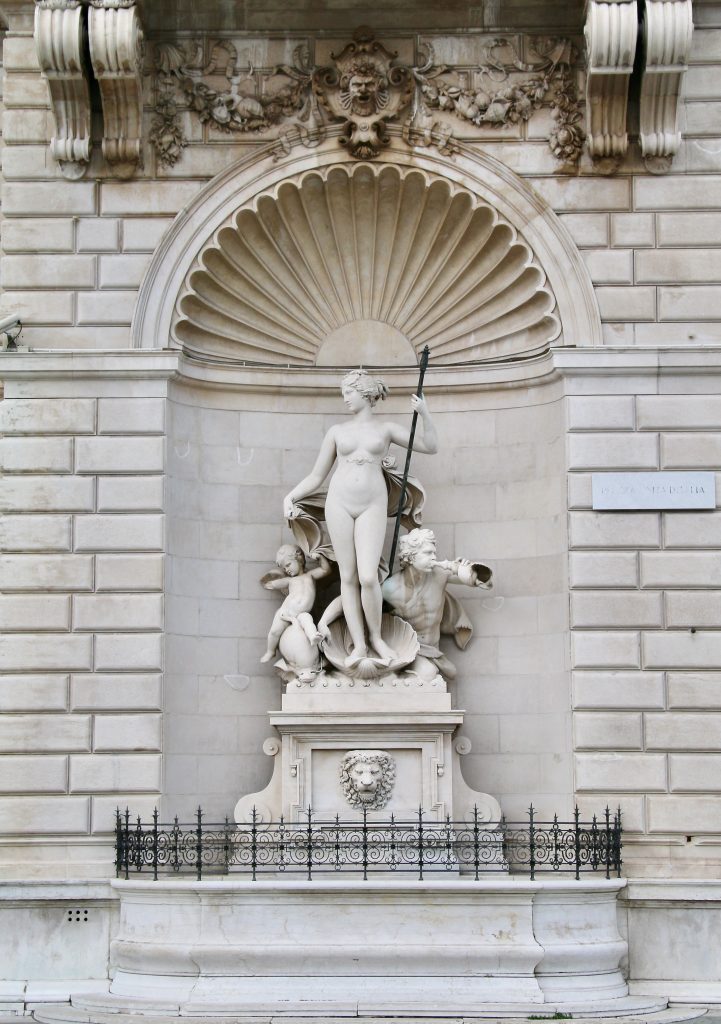 The detail is amazing. I counted ten different types of intricately carved seashells. All jumbled together as if they had just been washed ashore.
These represent Trieste perfectly. Being a deep-water port major shipping lines call Trieste home. It's most famous for being known as the endpoint of the maritime silk road. This means most people in Trieste have a deep-seated respect for the ocean.
Fountains and Fairytales
Love of the sea shines through. Sea gods and mermaids under a scallop shell fountain. A fairytale fountain full of mystery and mythical beings. That is how I would describe the Fountain of Tritons.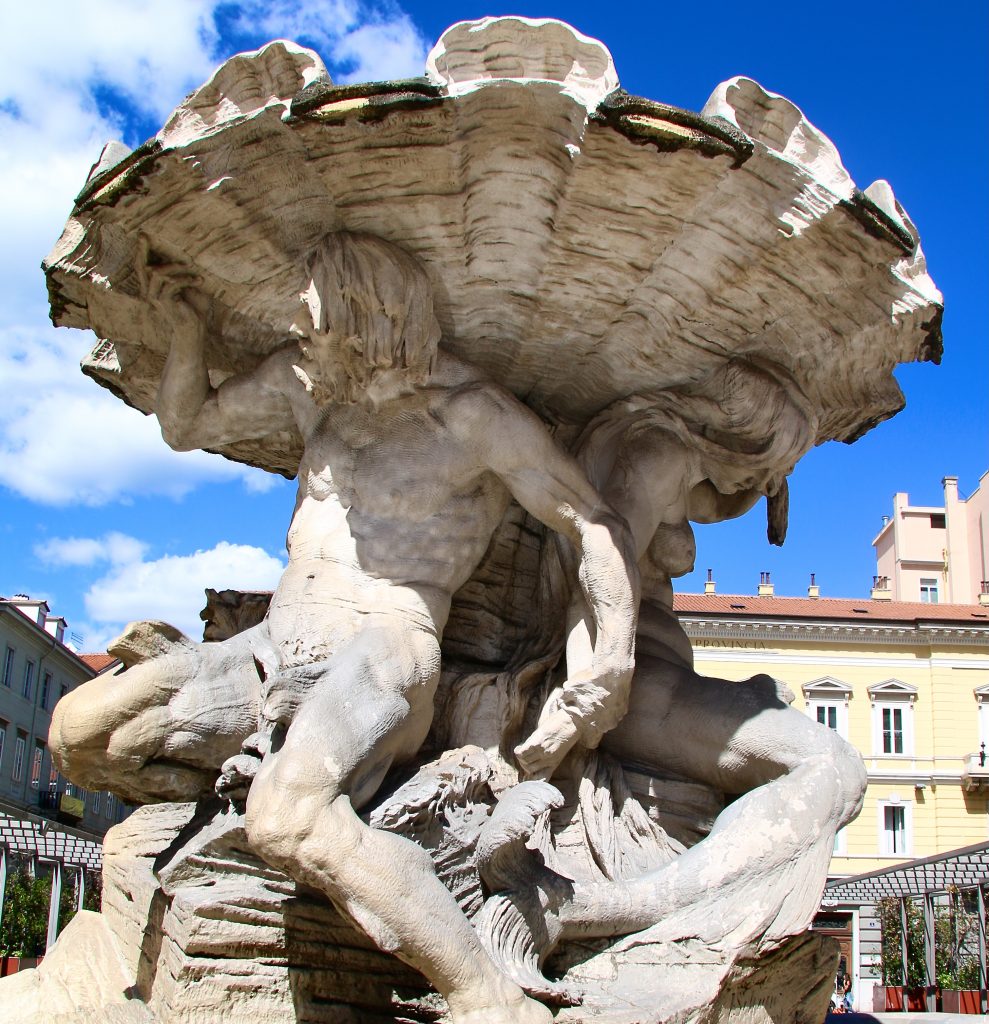 Surrounded by beautiful architecture, this huge fountain is my favourite in Trieste. It takes centre stage in front of the Head Postal Office. A building so beautiful it's commonly called the post palace.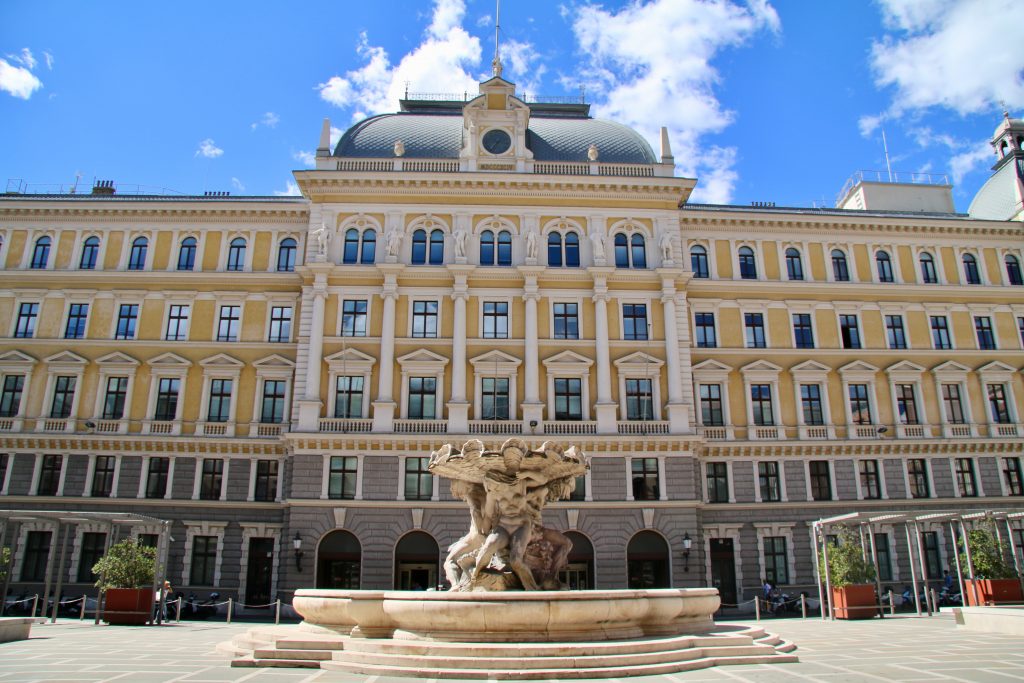 It was wonderful to sit at the small café and just listen. Musical Italian and Triestine, a dialect of Venetian fills the air around me. Romantic languages are the perfect backdrop for such beautiful architecture.
Sea Serpents and Scallops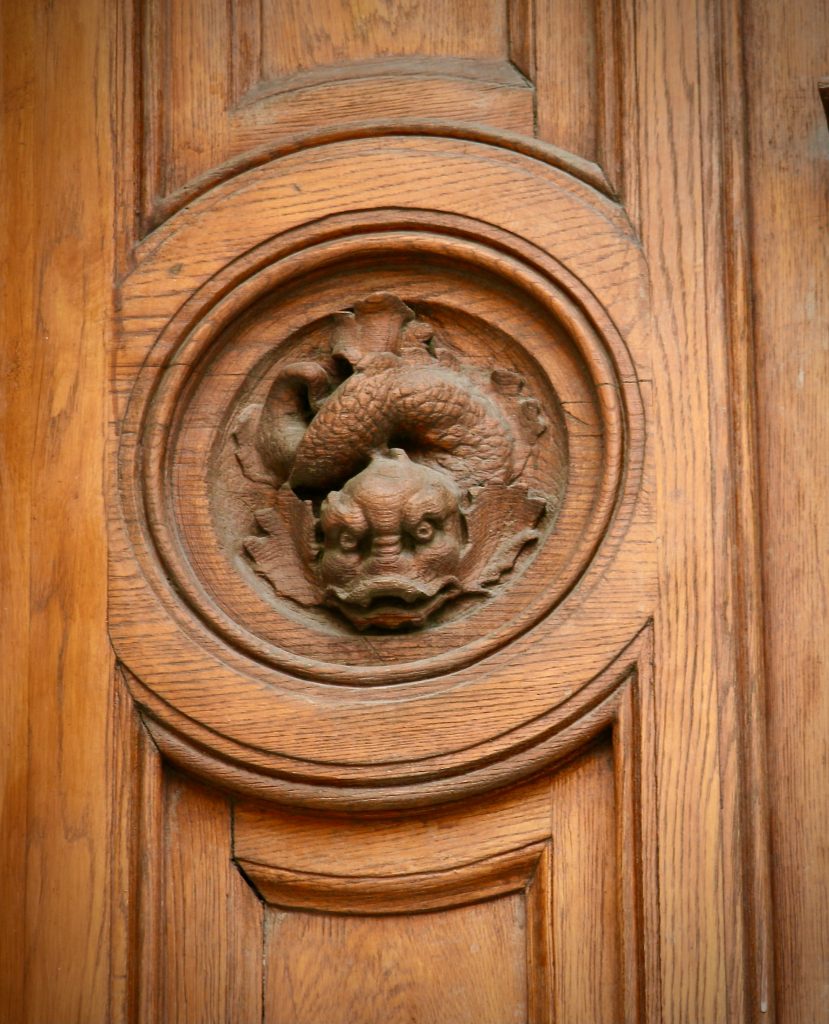 Like a lot of travellers to Italy I fell in love with the architecture. Grand arches. Marble carvings. It is all so elegant. Such a rich world of artisans talent. So you can imagine my delight to find sea serpents and scallops carved into wooden doors.
Amazing detail and precision in the carving stopped me in my tracks. The rich fiddleback in the grain of the wood seemed like it was shining.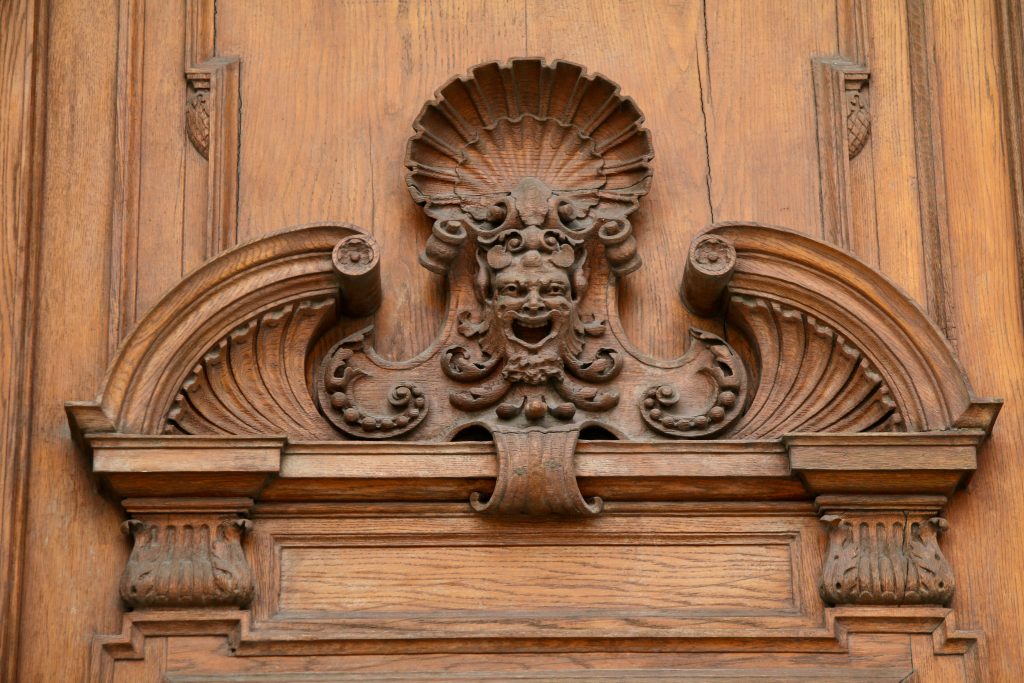 Such a beautiful door shows the deep love and connection to the sea Trieste's people have.
Being a sailor myself, it spoke to me. Gazing upon such beauty made my sailors heart swell. After years in the Royal Australian Navy visiting many countries I have to say, Trieste has won. Hands down, it has the most beautiful nautical artworks.
Seafood and Sunken Ships
Walking around town will surely work up an appetite. It's a good thing then that Trieste is right on the Mediterranean. Seared scallops in a garlic butter sauce was the special of the day at one café.
The smell of cooking garlic making my tummy grumble so naturally, we went in. In true Italian style, it smelt incredible. The most popular dish being Frutti di Mare, the fruit of the sea. Full of mussels and clams cooked to perfection.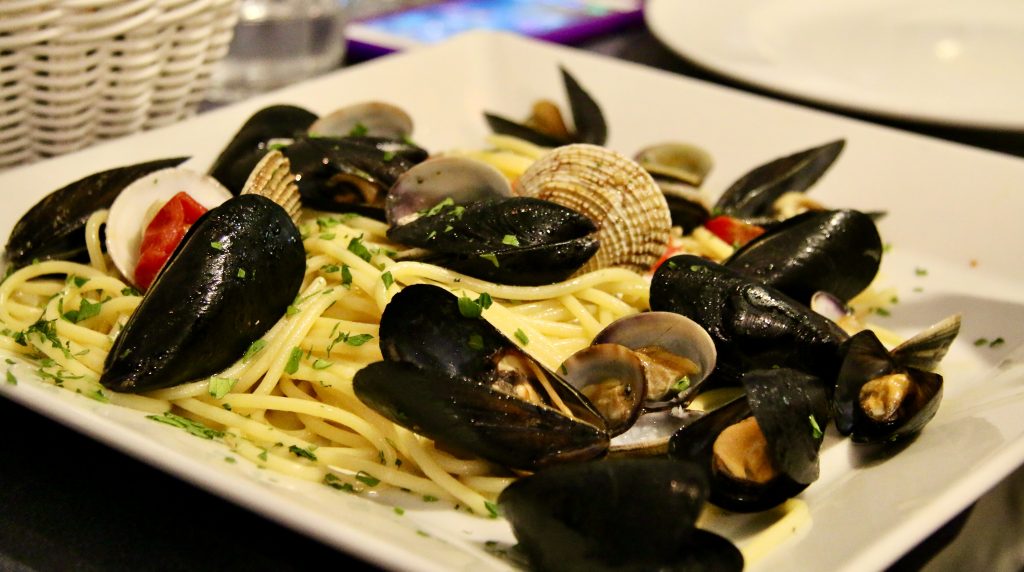 Accompanied by a crisp cold white wine, it was the perfect lunch. Let me tell you, it didn't last long.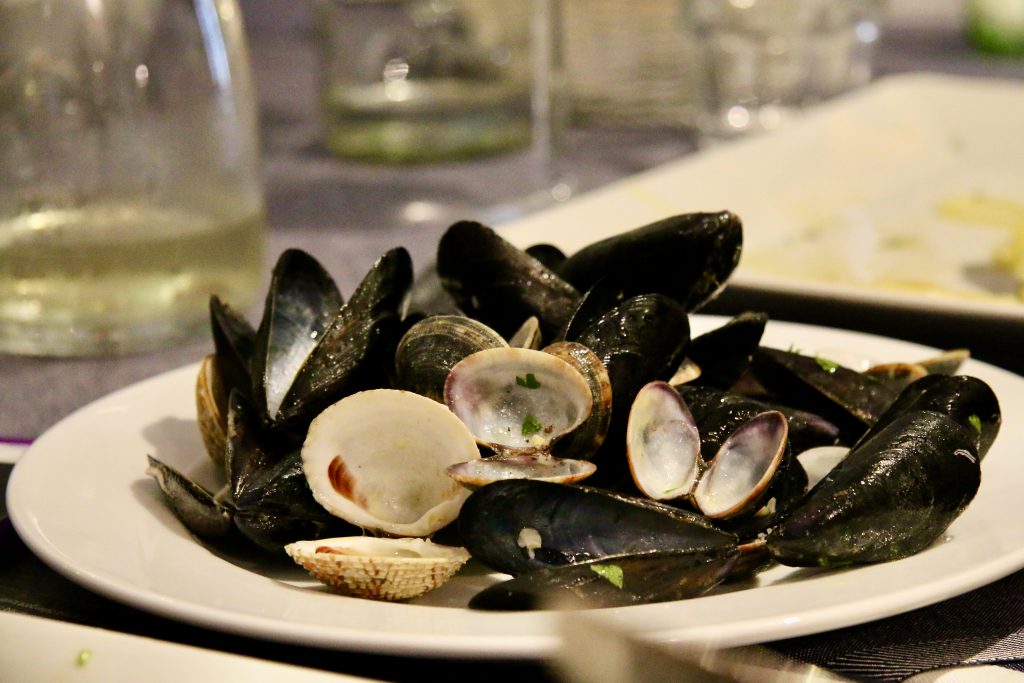 After that delicious lunch it was time to explore more. Trieste not only has a marina right next to town square, it also has beautiful canals.
Looking over the side of a bridge, the fresh clear water held so much sea life. Fish swam around lazily. Sea anemone's lined the canal walls and sunken ships could be seen left where they lay.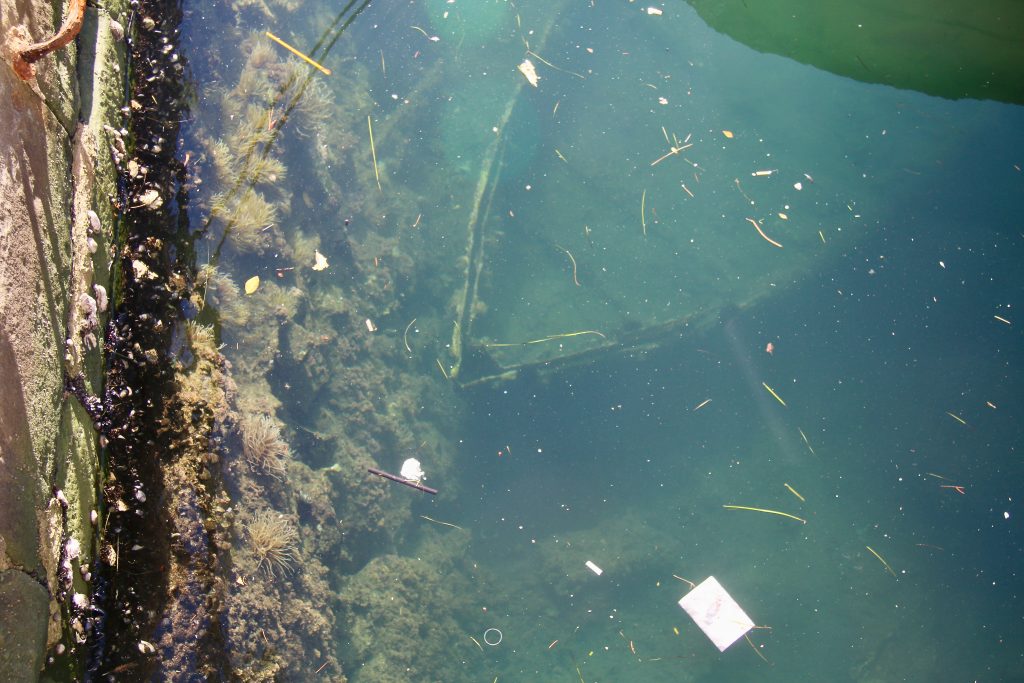 Being a huge ocean lover this simple scene made my heart swell. I don't know why, there's just something about a sunken ship that makes me dream of pirates, treasure and adventure.
So if you are an art lover that enjoys fantastic food and seaside towns I sincerely hope you make it to Trieste. I know it will steal your heart as it did mine.
---
You may also enjoy reading…
Scallops with Thyme and Saffron Potato Cream
Moving to Italy: Now That's Amore!
The Fabulous Life of Florence's Official Tour Guide