Exploring Lake Como in style is easy when enjoying it's luxurious ferries. Polished hardwood floors, comfortable padded seating and a smooth ride, these ferries are half the fun of getting around the lake.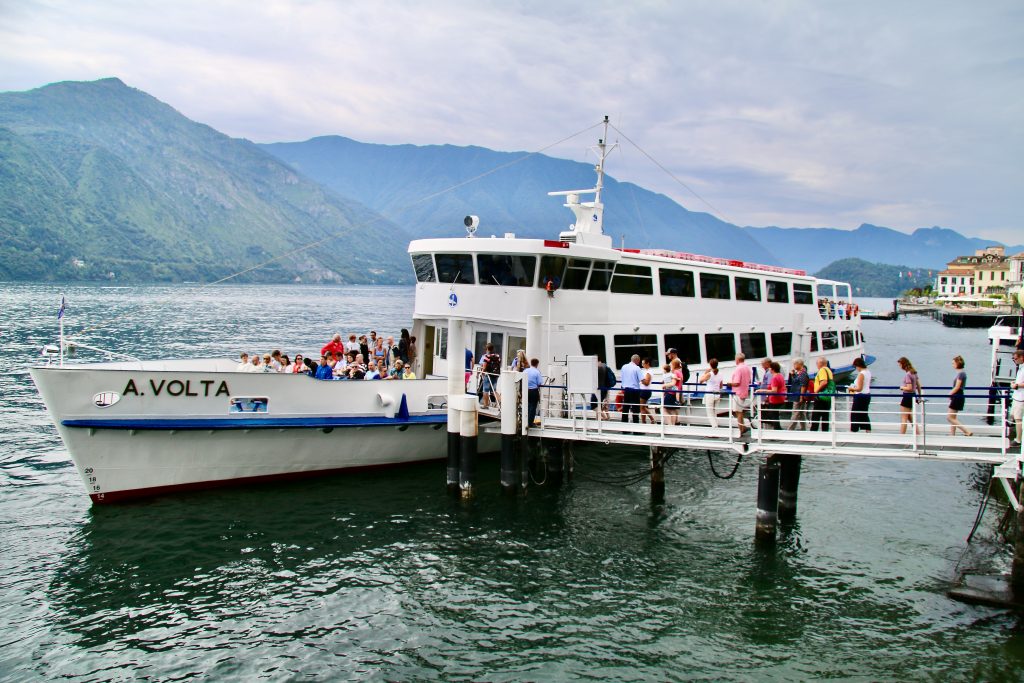 It is the perfect way to spend a day or two exploring the townships dotted around the lake. Each ferry, always on time, always exceptionally clean and full of friendly staff. I loved my first day cruising so much, I lined up again the next day.
Exploring the lake by ferry has to be one of the most relaxing ways to do it. Stunning views of luxury villas and perfectly landscaped gardens. Romantic lakeside spots. Colourful architecture and perfectly sculpted statues are everywhere.
Each town has a beautiful ferry terminal. Usually right in the heart of town walking everywhere's easy. If you buy a day pass you can hop on hop off where ever you like. Spend as much time as you like in each town. Or, just ride around in the ferry all day enjoying the views.
My two favourite places to explore were the town of Bellagio and the gorgeous Villa Carlotta.
Bellagio, Beautiful Bellagio 😍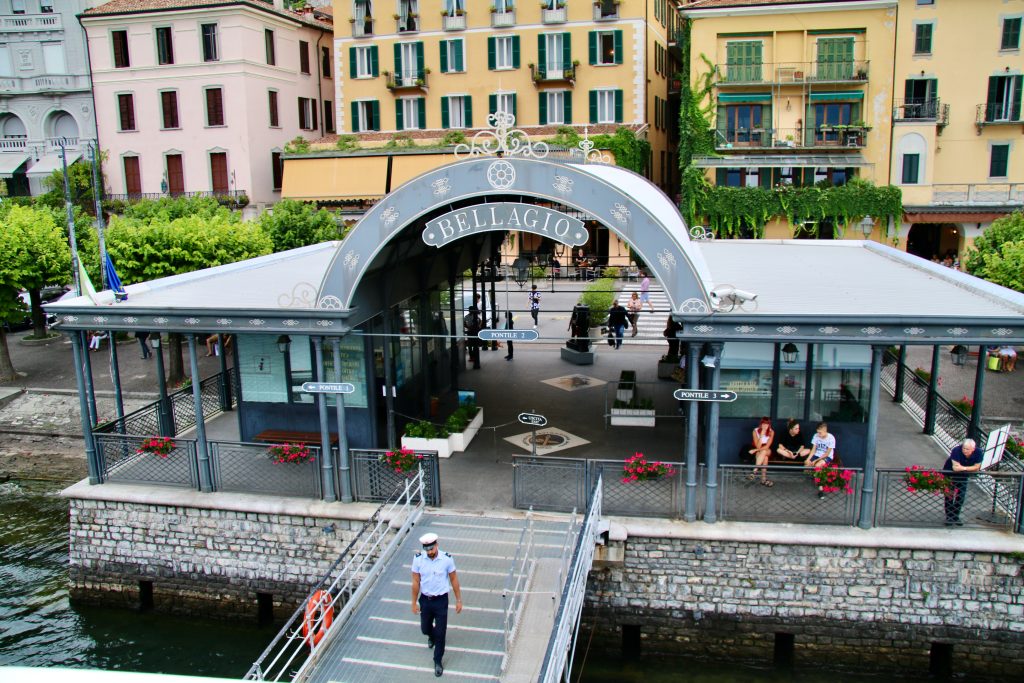 Bellagio is a gorgeous town. Located where the lake forks into two, it is built on a steep hillside. But don't be deterred. There is a fun way to see Bellagio if you don't have much time. By taking the Trombetta Express. Only costing five Euro, it's the perfect way to see the town.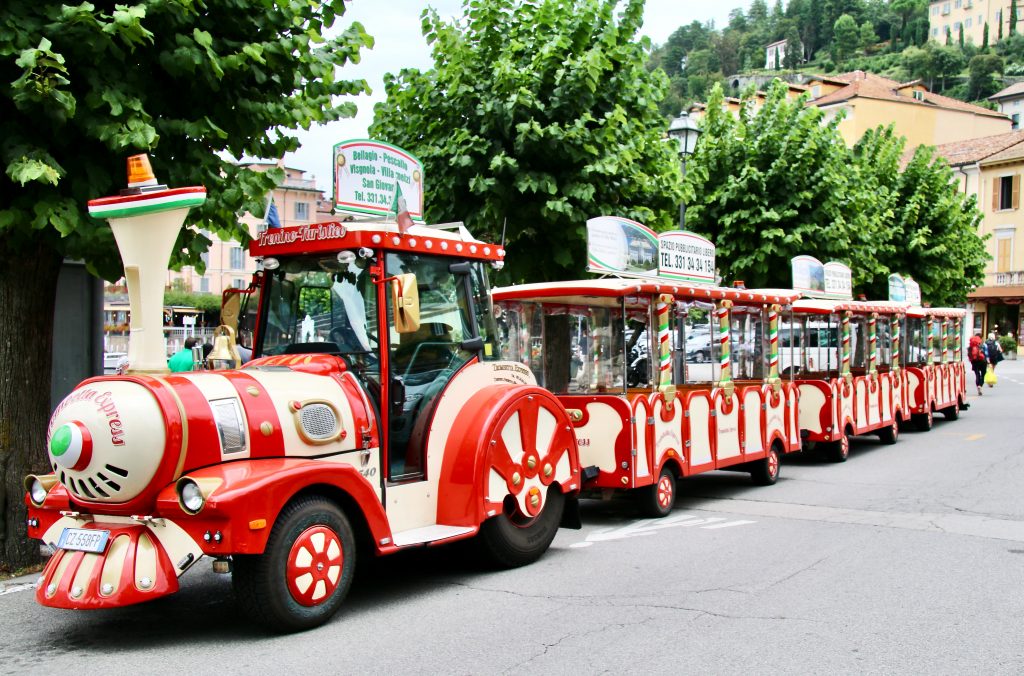 Boy am I glad I did. Covering the length of Bellagio and all of its highlights, it was a fun tour. Then it was time to work off my delicious lakeside lunch. Because Bellagio is built on a steep hillside, that means stairs. A lot of stairs.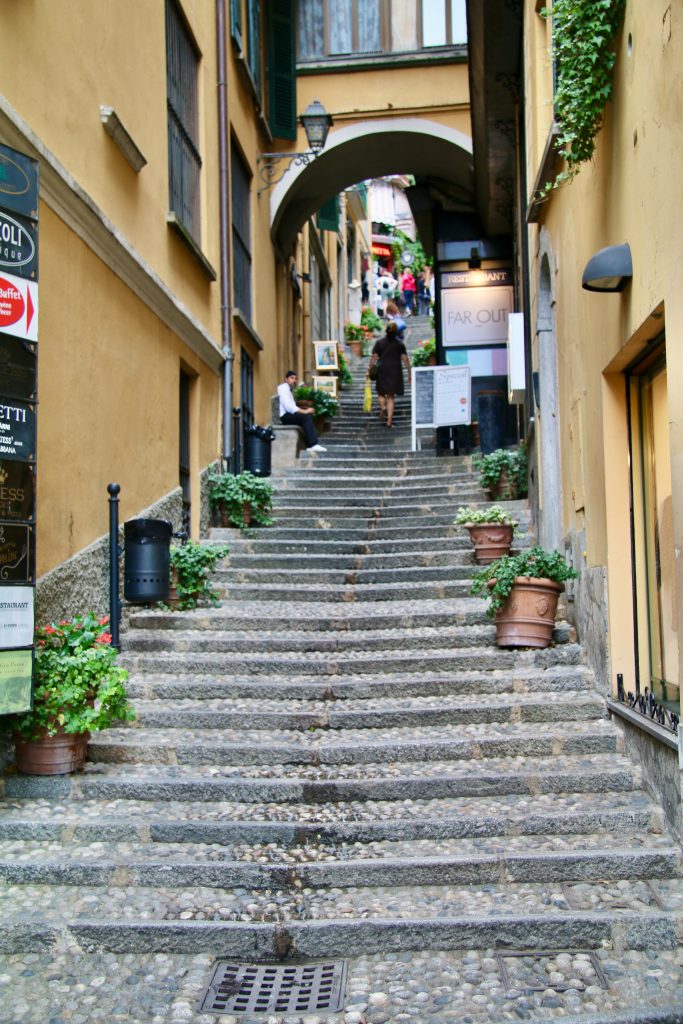 The good news is that there are plenty of hidden treasures to find along the way. Crafty shops and cafés. Artisan this and that. Beautiful textiles and local products. It is a joy to just wander around taking your time to go from one level to the next. Making your way up the hillside.
It is easy to find your way around. As soon as you step off the ferry, there is a quaint old map with all of the major sights, hotels and shops on it. If you are an explorer like me, then I recommend taking a photo of it. That way you can refer back to it anytime.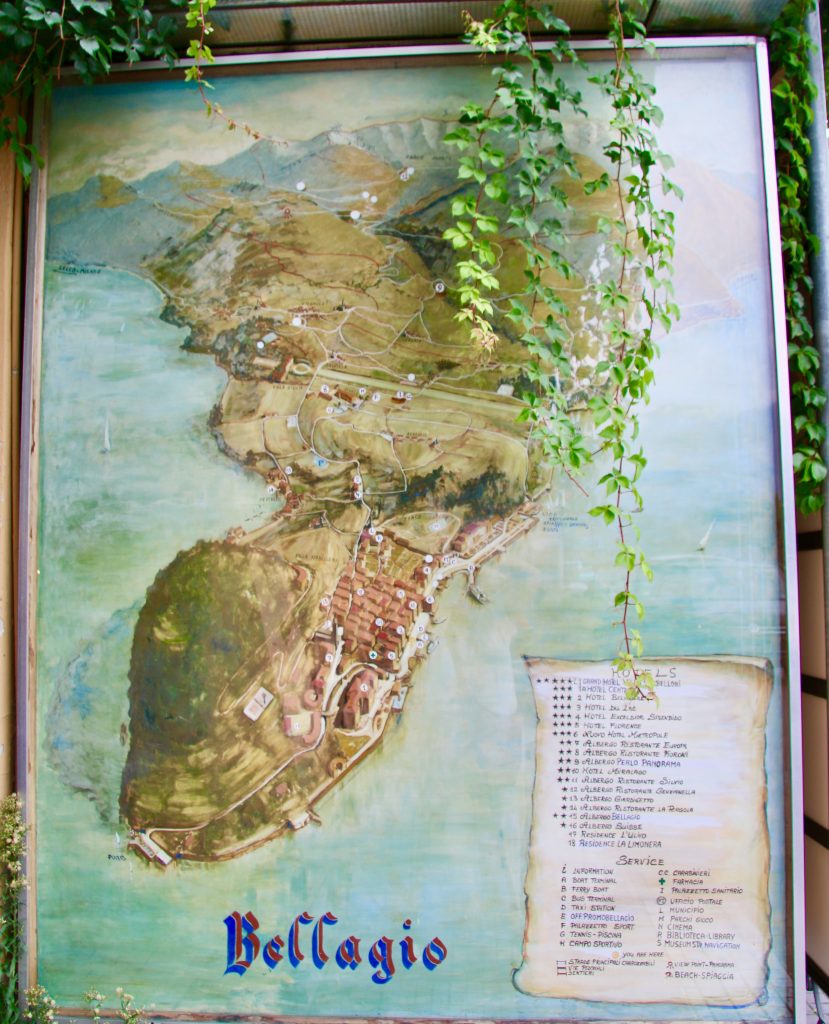 I loved my time in Bellagio but was eager to explore the villa another passenger had told me about.
Villa Carlotta: A True Treasure
"Full of flowers, peaceful gardens and sensuous sculptures," the Italian lady on the ferry told me with a wink and twinkle in her eye. "It is the most beautiful Villa" she confided intriguing me even more. So naturally, I couldn't wait to see the splendour.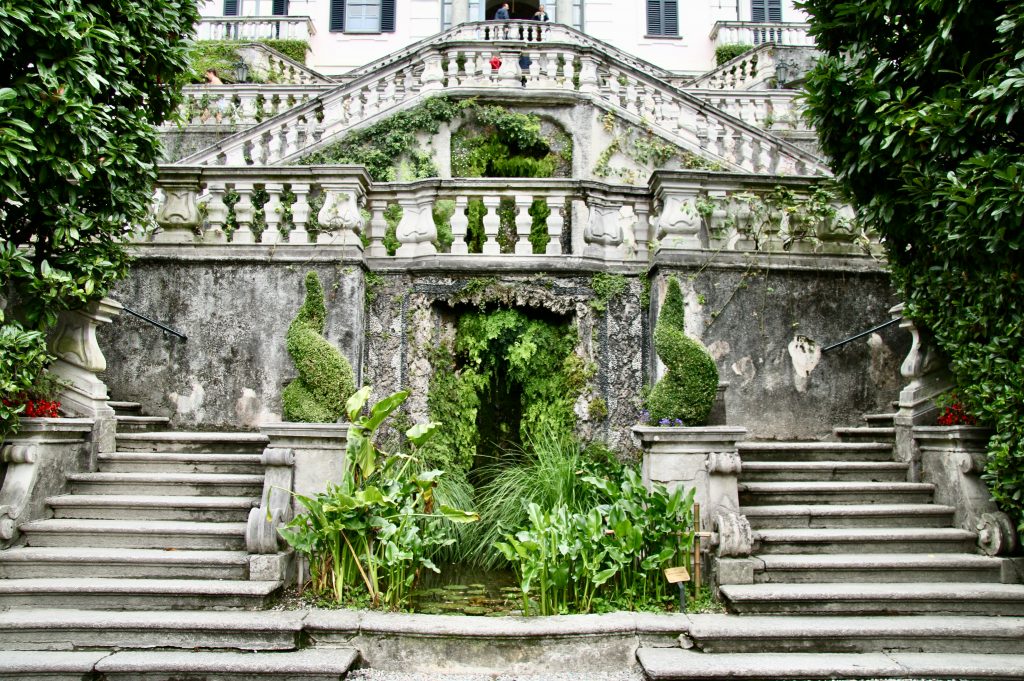 Wow, she was right. Villa Carlotta is stunning. The statue-lined front walkway opening out onto the most beautiful courtyard I have ever seen. Looking up to take in the front stairs. Through to the villa itself, which is now a museum, the entire place is stunning.
Standing there I felt like I was in a fairytale. That feeling never left.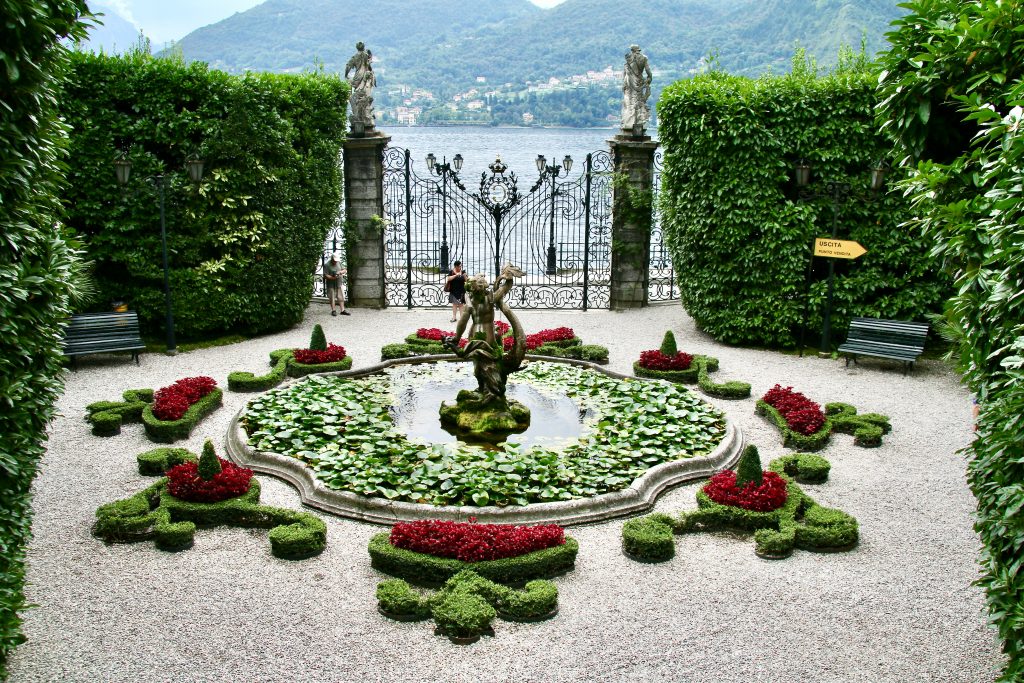 Entering the villa there is beauty everywhere. It's an intimate almost cozy museum. Italy's famous white marble is everywhere. From the cool, broad and perfectly smooth tiles beneath your feet to the sculpted perfection before your eyes. Statues crafted by masters long ago adorn the rooms. Even the walls have beautiful delicate carvings.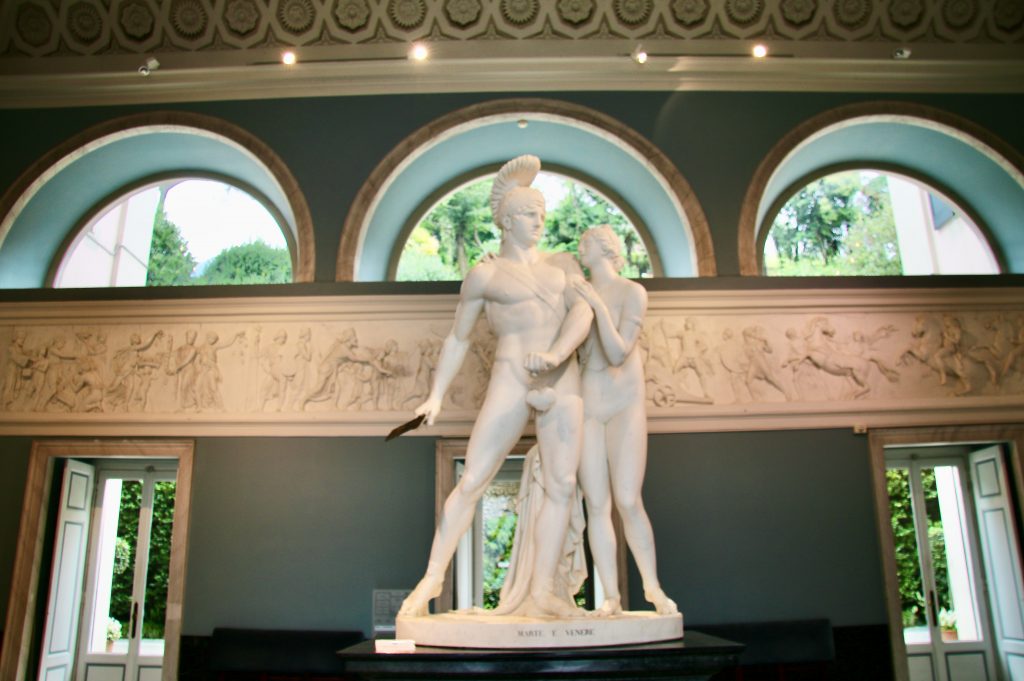 Each room holds breathtaking beauty as only the Italians know how to do. The one that really touched my heart was Cupid and Psyche. The tenderness as Cupid, god of love is about to re-waken Psyche from the deep sleep she fell into after a visit to the underworld, with a kiss.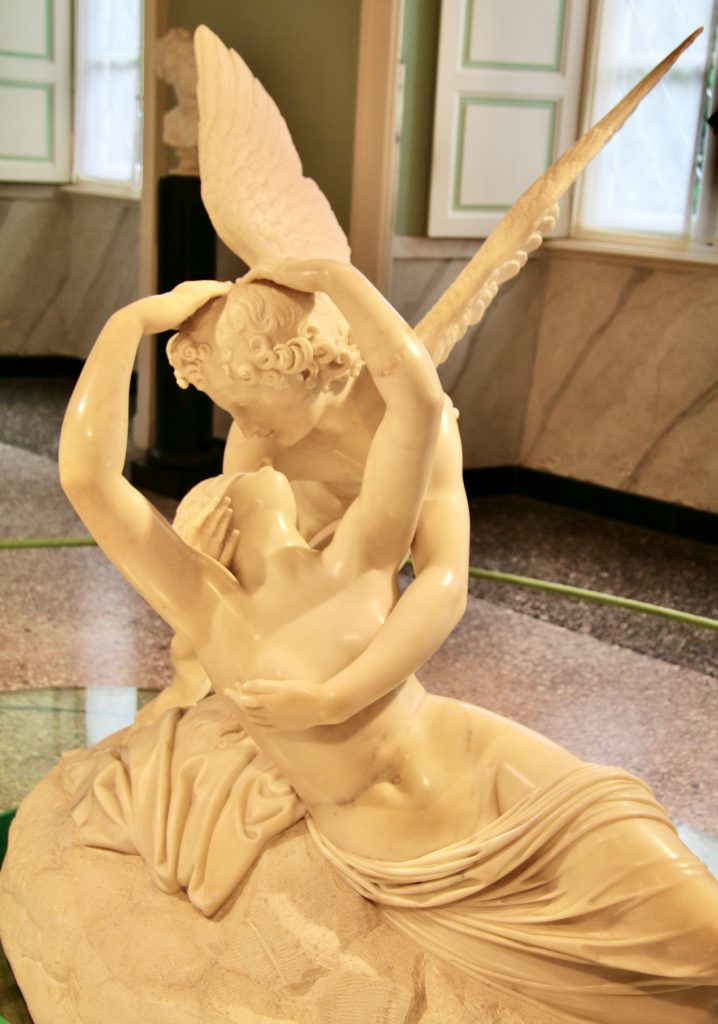 Finding such beauty inside it was hard to believe it could be matched. It is. Stepping outside I stepped into some of the most beautiful gardens I have ever seen.
Nature's Perfection.
Villa Carlotta has outstanding botanical gardens. Walls of draping delicate roses, hillsides ablaze with coloured flower beds, bamboo forests and amazing azaleas. It is a garden and nature-lovers dream.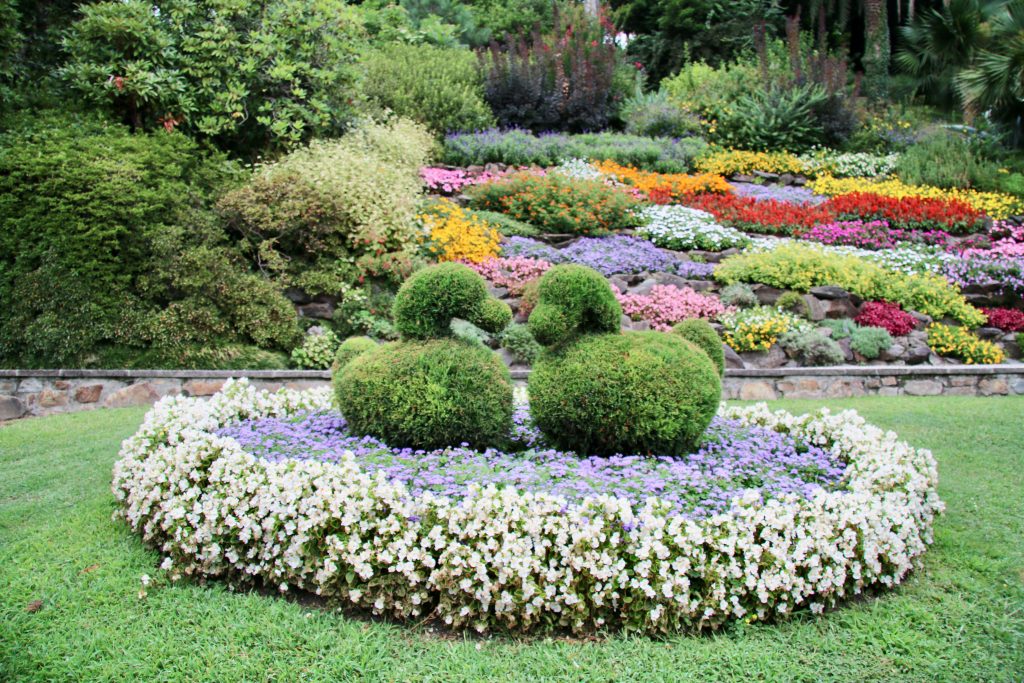 If you are a garden lover like me, you'll need at least half a day just to explore the gardens. With a fern valley, citrus tunnel and rambling walking paths it's easy to lose track of time. Thankfully there are plenty of bench seats scattered throughout to fully enjoy being immersed in nature.
Tropical walkways, English rose gardens, rock beds and succulents, these gardens transport you to another world. Statues and sculptures peek out from behind bushes or stand as a feature. Fountains and tiered small waterfalls soothe you with the sound of trickling water. Or, the soft knock of bamboo as you enjoy the Japanese garden.
There's even a field of wild flowers.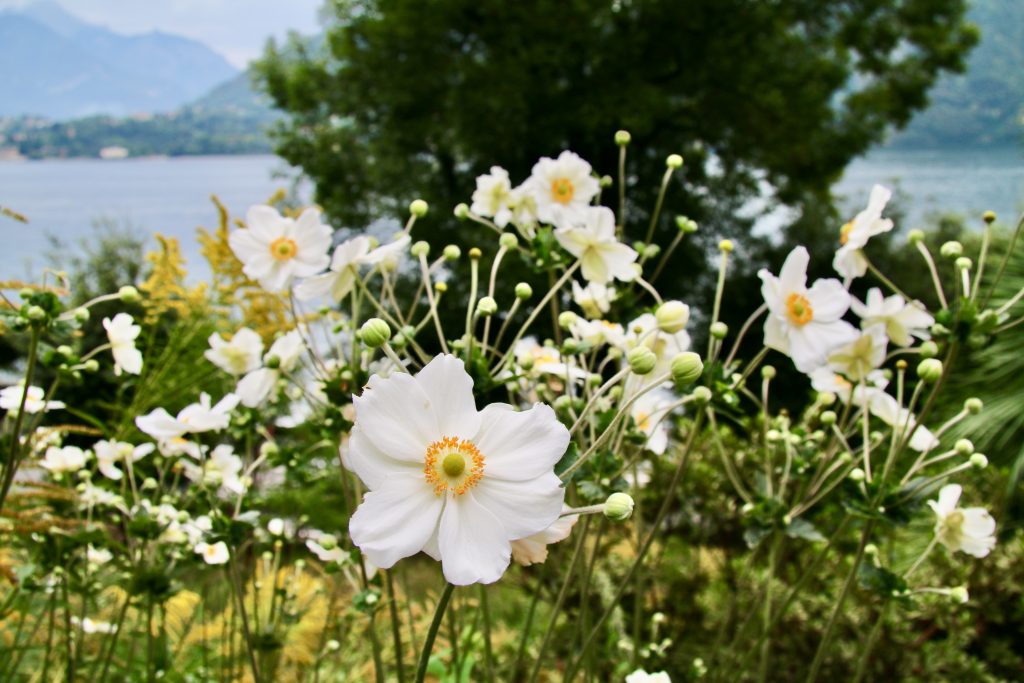 Cruisin, Just Cruisin
Sadly my explorations came to an end. The last ferry was about to pull in. Although I was glad to continue exploring Lake Como in style on the cruise back to Como. As the day got late and the sun was lost behind the mountains the lake held a magical feel.
Like a mermaid would pop up alongside or a siren's call would reach your ears carried on the wind. Alas, there were no mythical water nymphs, sea goddess' or fun sightings, it was a peaceful cruise.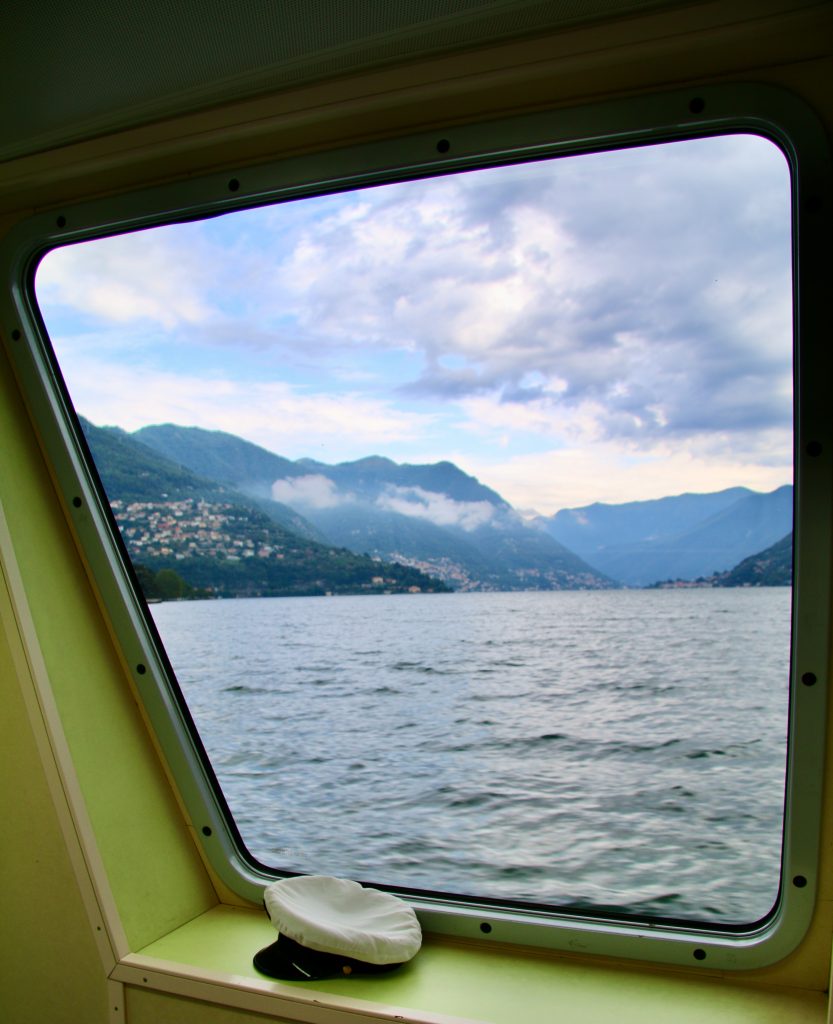 Cruisin, or smooth sailing as they say. The ferry is a beautiful way to experience and explore Lake Como. It's one of the reasons local Italians are so proud of their lake. They should be. It is a gorgeous part of the world, one of my favourite in Italy.
Gliding around in stylish ferries seems to add to the romance of it. Some people want to sit outside on the bow. To be the first to see the spectacular view. I was one of those people. Wanting to feel the wind on my face right behind the A. Volta's ships bell.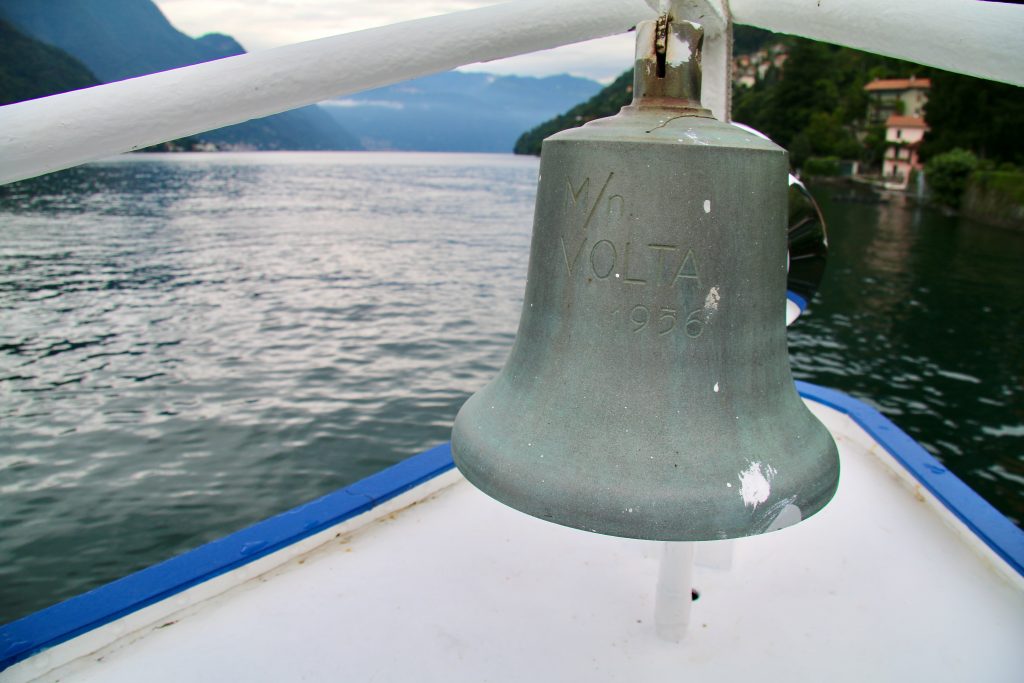 As the sun set further, most people sought the warmth and coziness inside. Sharing the bow with just a couple of other people was a perfect way to finish my day. To just sit, glide along enjoying the scenery as the mountains lit up with a thousand tiny lights. Dusk was here and the towns, houses and private villas all sparkled in the twilight.
A magical day exploring Lake Como in style.
---
You may also like reading…
Trieste: A Wealth of Beauty
Meet Vanessa, Official Tour Guide in Florence