April is the month in which all of us who work in the "wine world" look forward to. Vinitaly is the largest wine fair in the world and this year's edition took place in Verona from 10 to 13 April. Discovering and rediscovering wines made from Italy's indigenous grapes and international varieties from all over the country are a "must" for wine business professionals.
I can easily say that going to Vinitaly is a unique emotion: talking directly with the producers; listening to the history of the company and their wines from their lips; tasting wines from each region with the opportunity to deepen the tasting and production techniques directly with the winemaker. In short… a dream for every wine lover!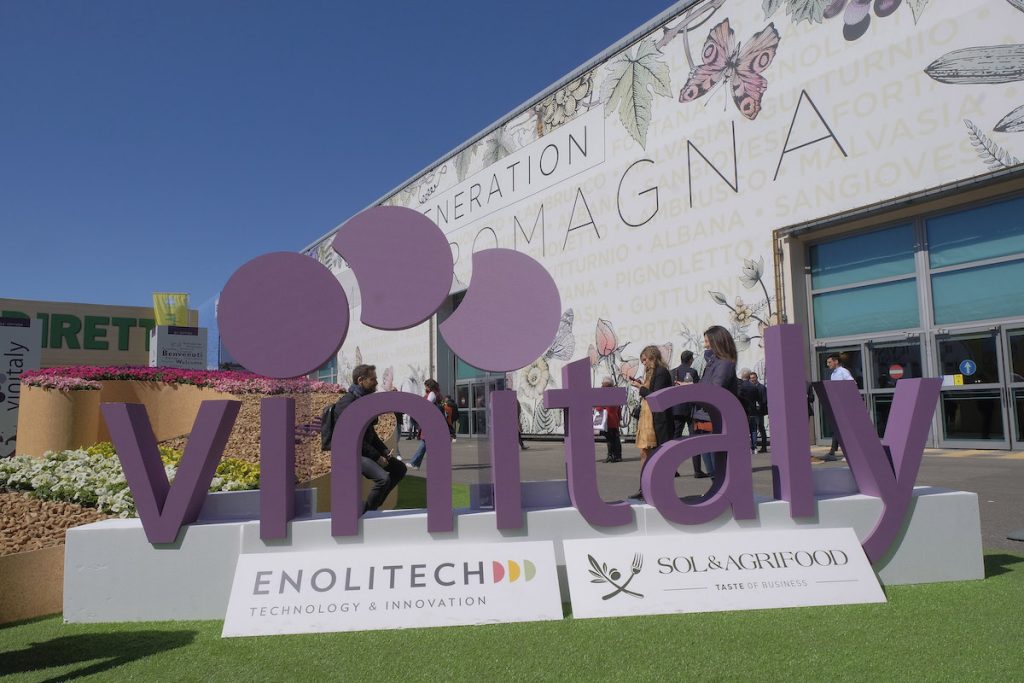 Native And Authoctonous Grape Varieties: What Are They?
In Italy we have hundreds of native vines. As of 2022, there are more than 600 varieties. Just to put it into perspective: there are 1300 worldwide. Wow!
When we talk about indigenous vines we are talking about something unique, something that is impossible to replicate.
Autochthonous is a compound of the Greek words autòs (= same) and chtòn (= soil, earth).
A native vine therefore has a close link with the territory in which it is planted and grown. A native vine is considered such when it absorbs certain characteristics typical of that land, which makes it unique.
Northern Italian Native Vines
Veneto Region
Oseleta: a vine widespread in Veneto, in the Valpolicella area. The name sees its origin in the dialect of the area and it can be translated as "small bird". It seems the origin of this name comes from the liking that birds show towards its berries.
The Oseleta grape gives wine an intense ruby red color, fruity and spicy on the nose tannic, rich and full-bodied.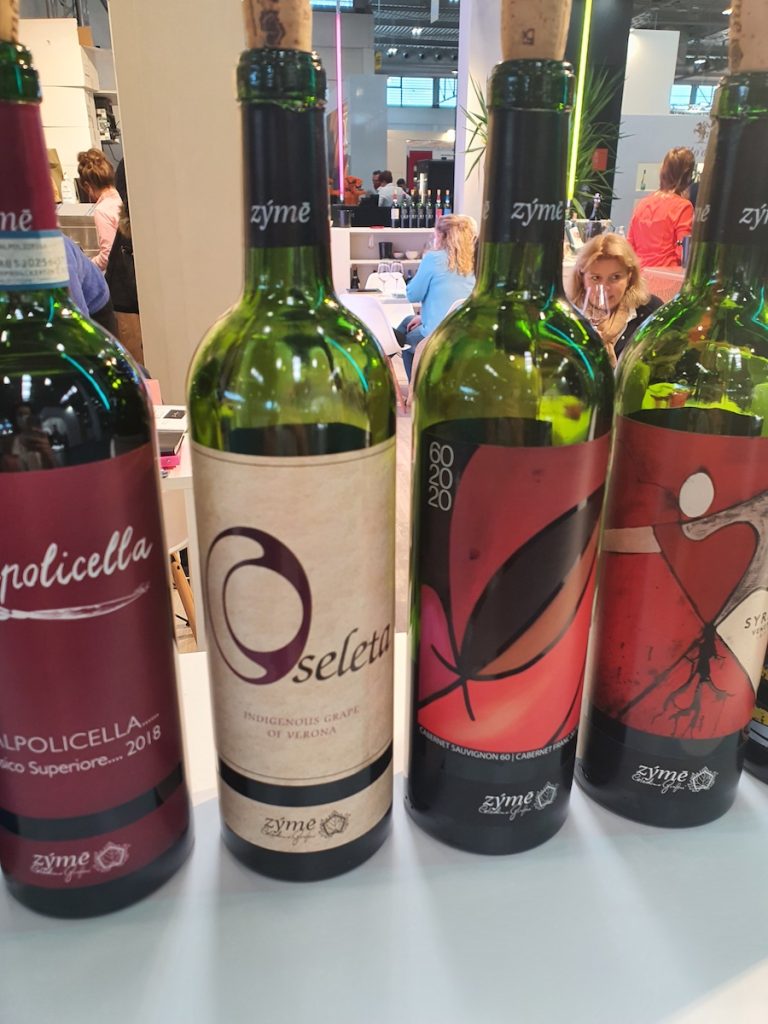 Trentino Alto Adige Region
Lagrein: the native vine of Trentino Alto Adige. It is also the most characteristic and valuable red grape variety in the region.
Lagrein is aged in concrete and wood for a few months. The bouquet is focused on fruit wrapped in spicy puffs and light hints of chocolate. It pairs. well with meat dishes, game, lasagna, and cold cuts.
I lived in Trentino region for some years and assure you it is an amazing wine: one of my favourite wines for the winter period.
Valle d'Aosta Region
Tasting "Grosjean" wines is a "must" if you want to know more about the local varieties in this region. They are an organic and family-owned winery which strongly believes in the future of their local varieties.
Fumin: an autochthonous black grape variety from the Valle d' Aosta region. It has a very intense ruby red color. The nose is complex with fruity scents, cherries in particular, with not too evident spicy notes. In the mouth it is dry, tannic but not aggressive with soft and long tannins. It enjoys a long aging in the bottle: even 4-5 years. It is best served with game dishes.
Cornalin: a red variety typically from the Valle d'Aosta region. It is believed to have come from Burgundy from which it was introduced towards the end of the 18th Century. It has an intense ruby red color and a fine and broad aroma that recalls the spices and aromatic essence of tobacco. Cornalin is soft and full on the palate, pleasantly tannic, persistent and with a very low acidity. It ideally pairs with meats and is excellent with typical, local soups, It also goes well with some Valle d'Aosta cheeses such as Fontina DOP.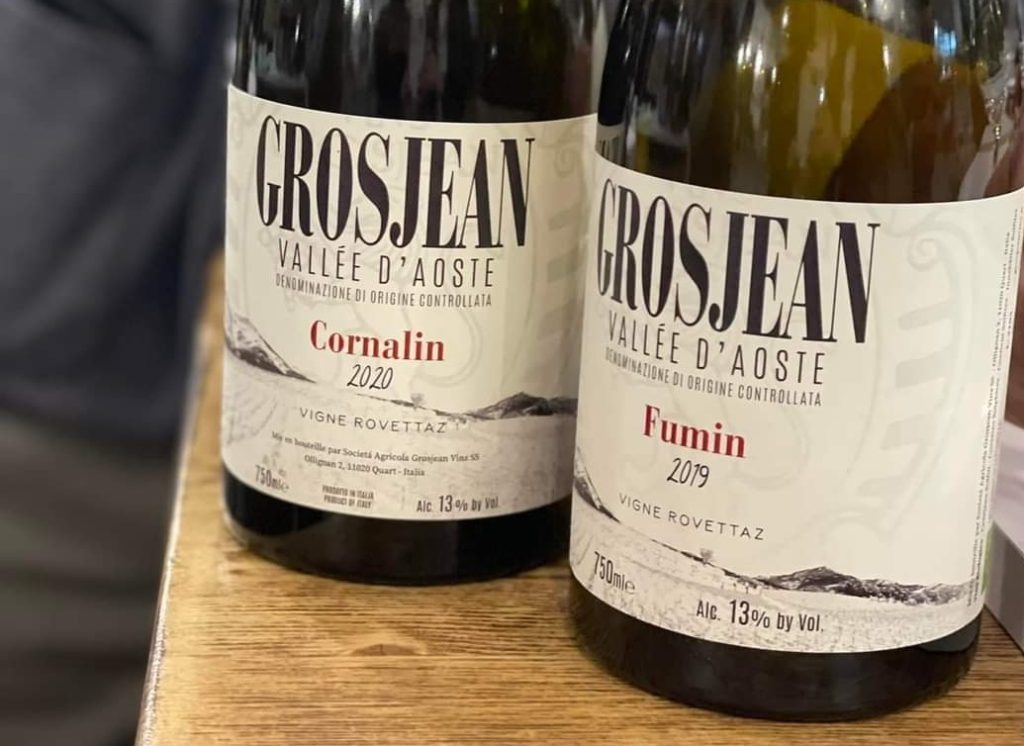 Local Varieties In Central Italy
Marche Region
Incrocio Bruni 54: One of my first stops on my "pilgrimage" to Vinitaly was in the Marche pavillion: a region which unfortunately is still unknown to the big public, but which hides real treasures among its local wines. One of these is "Incrocio Bruni 54": The vine was created in 1936 by the internationally renowned ampelographer from the Marche region Prof. Bruni. It is a crossing of the Sauvignon and Verdicchio varieties.
This wine, from the Tenuta Santi Giacomo e Filippo winery, is a very pale straw yellow, has an intense and persistent nose with floral hints of chamomile and lemon, and light tertiary aromas that flow into the mineral. The same minerality is found when tasting, with a strong flavor, combined with soft sweet sensations governed by fine acidity.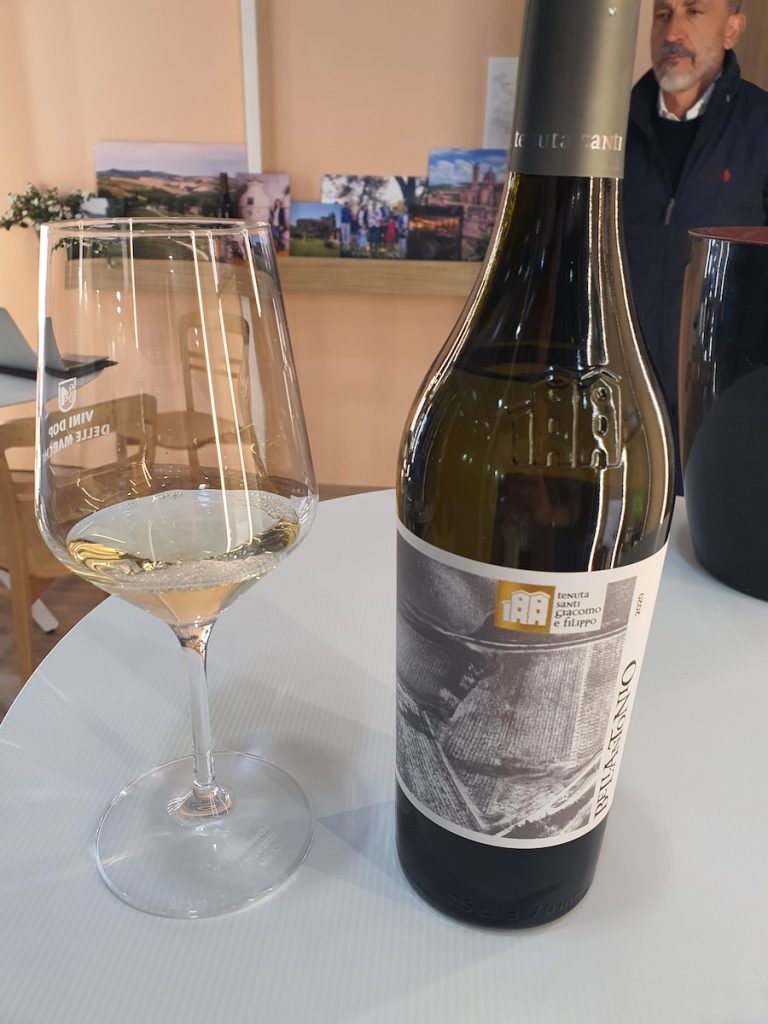 Abruzzo Region
Cococciola: I love this wine, especially in summer! A wine with a straw color with greenish reflections and a delicate olfactory profile: fresh floral and citrus notes with slight herbaceous hints. On the palate the wine is above all fresh, characterized by a lively citrine acidity. The finish is pleasantly savory. What about the paring? Cococciola goes very well with seafood appetizers, in particular raw fish, and more generally with fish dishes that have delicate flavors and aromas.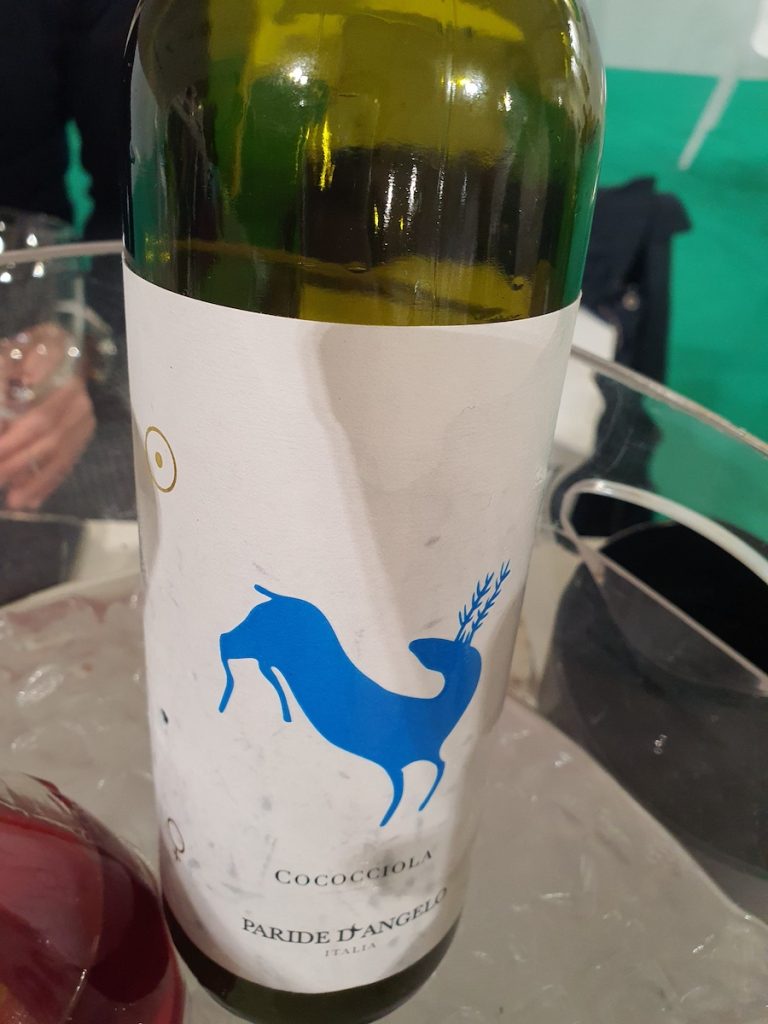 Lazio Region
Bellone: a native white grape variety of Lazio, where it was already known in Roman times. The olfactory range is very fresh, with ripe fruity notes of grapefruit and peach, nuanced by honey and almond funds. The palate is well present and full-bodied, with a nice high alcohol content and bitter finish. It is a wine to be drunk young, within two years. It pairs well with classic Roman cuisine such as soups with broad beans or herb-flavored risottos. An unmissable pairing is with unseasoned Pecorino Romano. It is also excellent with starters like lean cold cuts and lake fish, especially prepared in the classic fried version.
Local Varieties in Southern Italy
Campania and Molise Regions
Aglianico: this vine has probably Greek origins and in Italy, it is found mainly in the provinces of Avellino and Benevento in the Campania region. Great wines are produced with the Aglianico grape, such as the Taurasi DOCG. Wines produced with Aglianico lend themselves to aging in wood — both in large barrels and in barriques. Aging in wood tends to smooth out the tannins. From these vines we obtain a ruby red wine, fruity, tannic, full-bodied and suitable for aging. This last characteristic has meant that Aglianico is also nicknamed "Il Barolo del Sud (The Barolo of the South)". Aglianico wine is particularly suitable for pairing with roasts and in general, all meat main courses — even on the spit and game. It can also be served with aged cheeses.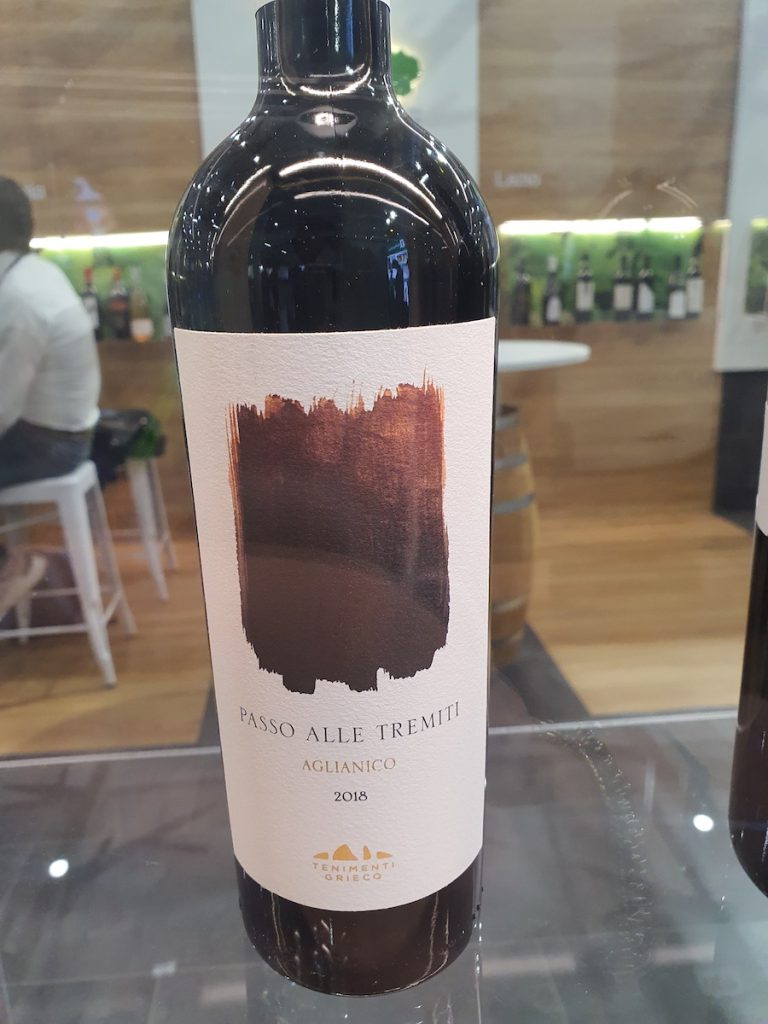 Greco di Tufo: it has been grown for more than 2000 years in the area what was once known as Magna Graecia. Greco di Tufo is a warm, sumptuous, structured, sometimes rebellious wine, but with personality and great depth. The classic aromas of Greco di Tufo are intense: peach, quince, almonds, honey and yellow flowers. I define it as a 'solar' wine! Pairings? Fish, paella, veal with tuna sauce, spaghetti with clams, rice noodles with shrimps and vegetables, truffle risotto, spaghetti carbonara, Pad Thai, white meats, pork and soups. Apart from red meats, you can combine any dish with Greco. It rocks!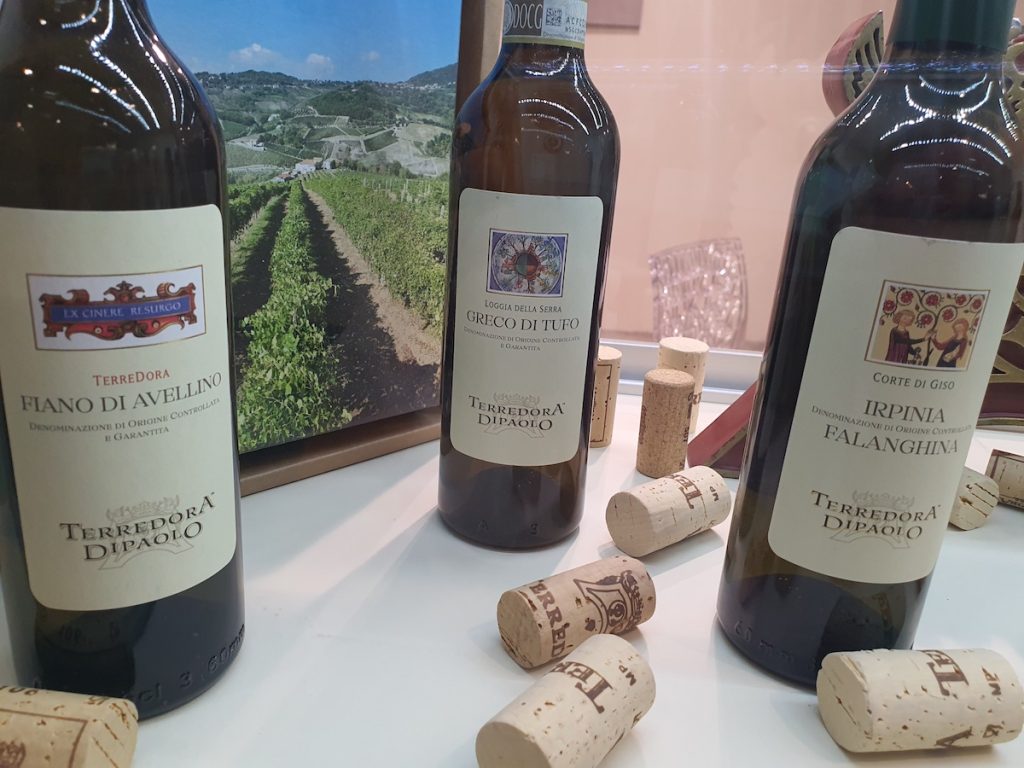 Falanghina: The wine obtained from 100% Falanghina has a warm straw, yellow color with slight greenish reflections. The nose has light floral notes, fruity and mineral aromas, due to the volcanic origin of the area. On the palate the flavor is soft, fresh, delicate and with excellent acidity. Falanghina is the perfect wine for an aperitif, but it goes very well with appetizers, fish main courses, legume soups, seafood pasta, meats, white wines, cheeses and seasonal vegetables.
Sardegna Region
Bovale: It is thought that Bovale comes from the Spanish Bovale. In 1300, Sardinia was ruled by the Aragonese who brought different qualities of grapes to the island including Bovale. The main characteristic of Bovale is to have a very high polyphenolic charge, giving therefore very dark and tannic wines. The best food pairings are with the typical dishes of the Sardinian tradition, such as cold cuts, soups, first courses (seasoned with vegetables, dairy products, eggs or cured meats), eel and roasted meats.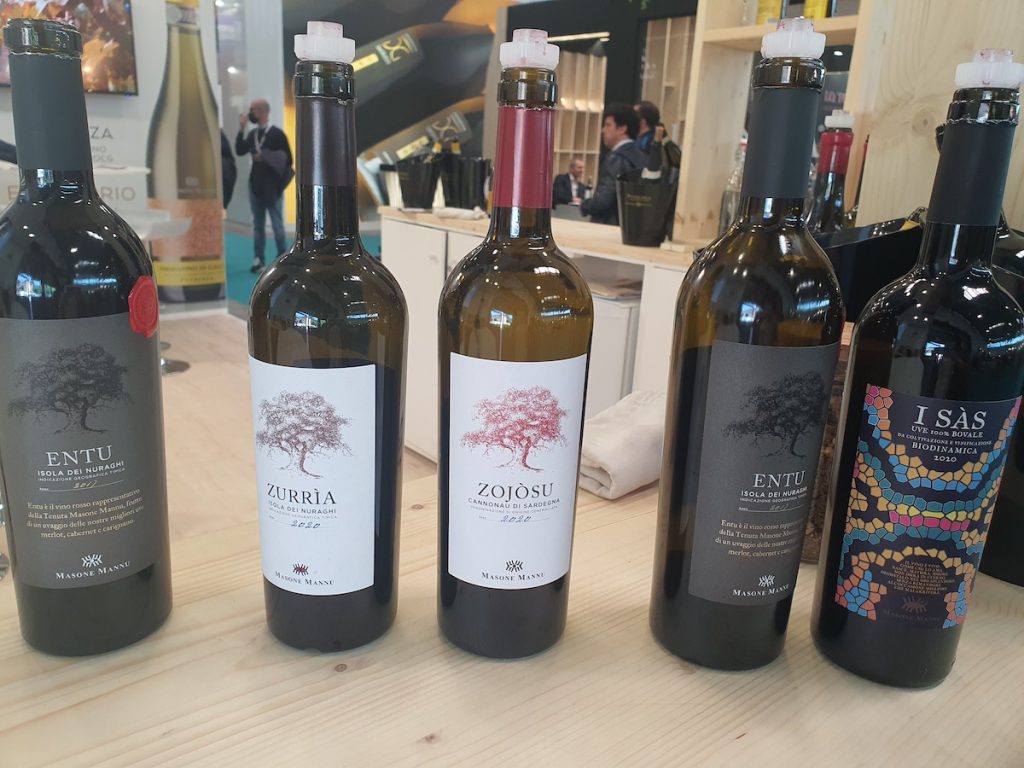 Cannonau: The bouquet is intense and rich with red fruits: notes such as cherries, red flowers, sweet spices, oregano and other aromatic herbs, myrtle, Mediterranean scrub and balsamic traits. There are various interpretations of this wine: the young, drinkable and non-spicy wines and then the full-bodied and aged ones that spend years in barrels. It can be paired with first courses with meat sauces, spit-roasted lamb, and aged sheep cheeses.
I love this wine! Never heard about it? Try it — you will not be disappointed!
Sicilia Region
Sicily is considered the region of the sun: high temperature cooled down by sea winds. This is the environment where many winemakers grow many authoctonous varieties.
Nero d'Avola: Today it is grown in almost the entire region, but it is native to the area of Syracuse. The young version of this wine expresses a pleasantly fruity aroma with hints of black cherry, plum and blackberries. When aged in wood, the bouquet is enriched with more complex and ethereal aromas. The bouquet combines tertiary notes: spices, carob, leather, cinnamon and balsamic nuances. It is a full-body wine with a soft tannic texture and acidity, which guarantees a good aging potential.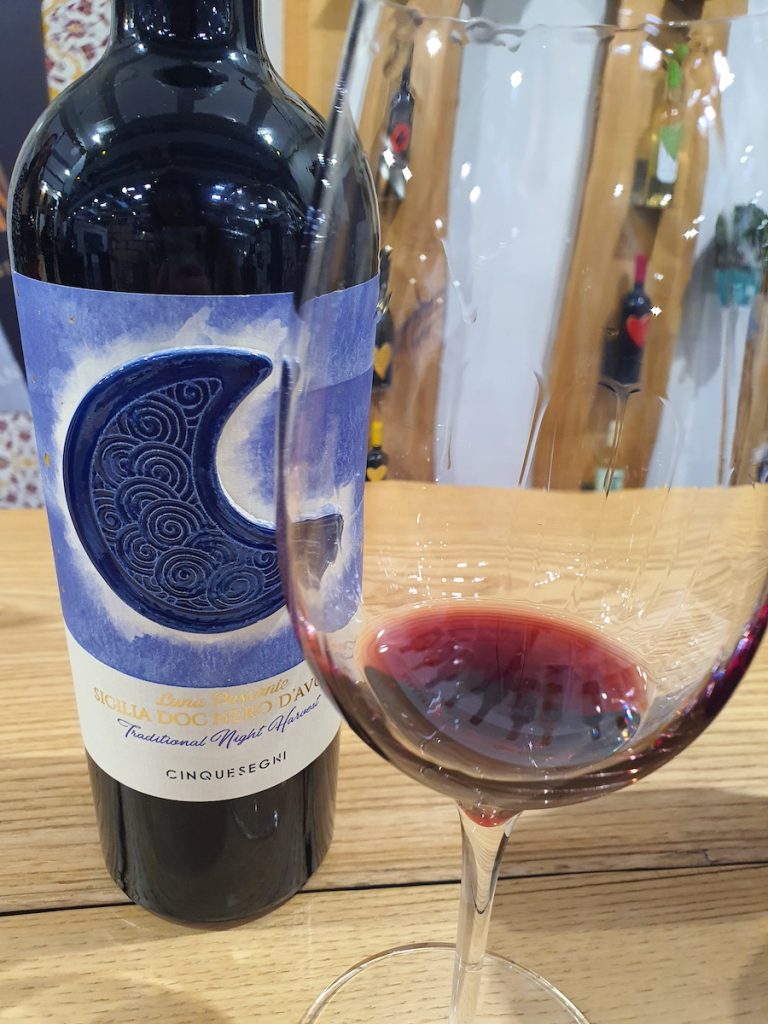 Nerello Mascalese: (called "Niuriddu mascalisi" in Sicilian dialect), is a vine that grows mainly on volcanic Mount Etna in the province of Catania. This wine has an amazing ruby red color with light garnet tones. The nose is charming: scents of red berry fruit; very light floral nuances; spicies' soft vanilla and tobacco effusion with persistence of licorice. In the mouth, it is dry, warm, tannic, persistent and harmonious. Perfect pairings to enjoy it? Mushroom-based first courses — better if porcini (risotto, tagliatelle or ravioli); with meat-based sauces; it is also a perfect wine to combine grilled mixed meat including black pork sausage.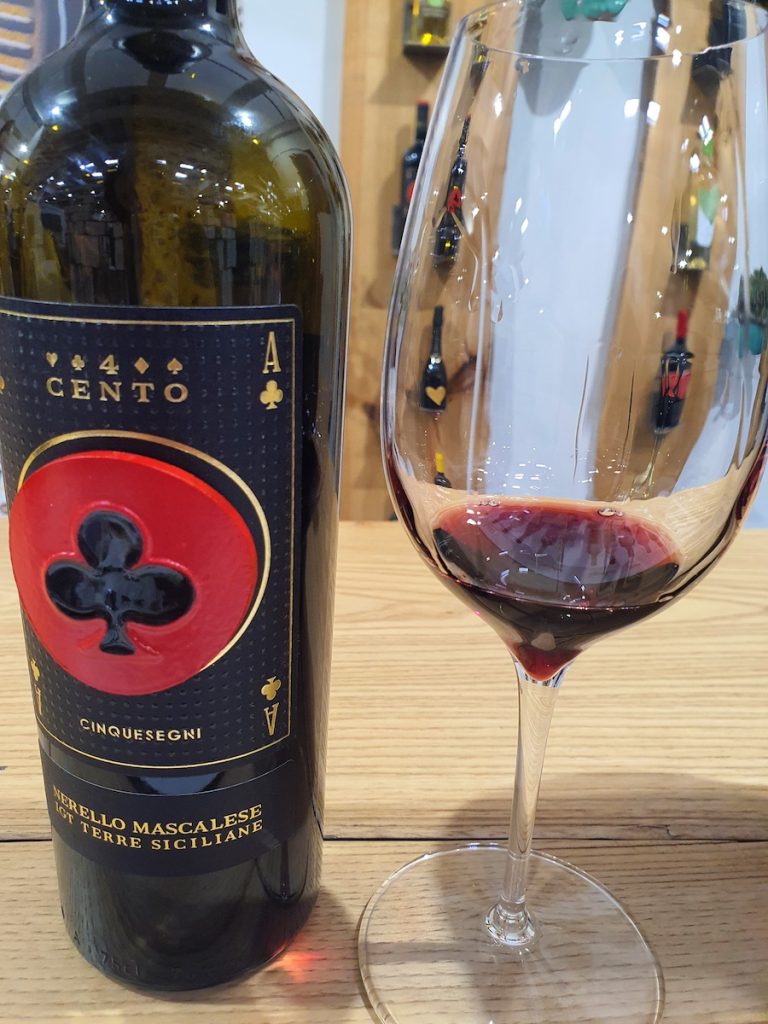 ---
Vinitaly is definately a wonderful experience and enriches you every year because learning about wine is endless!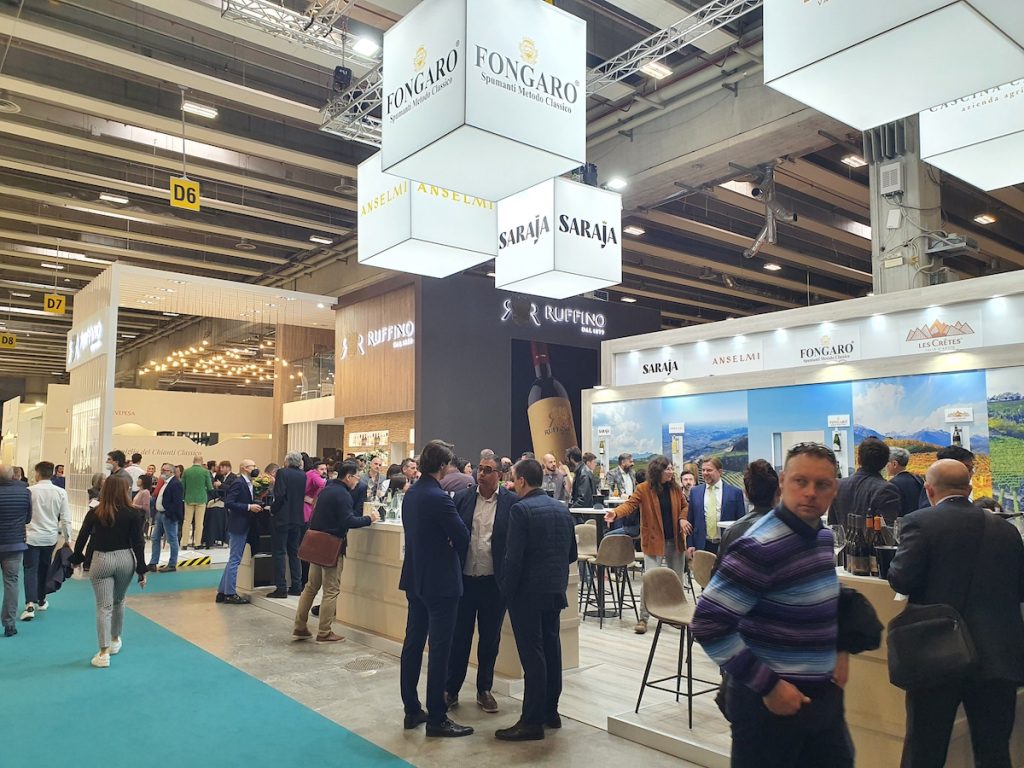 Vinitaly Facts
54th edition
4 days of exhibition
25,000 foreign operators
Visitors from 139 countries
88,000 visitors (pre-Covid they were about 150,000)
4,400 exhibitors
Visit www.vinitaly.com
---
You may also enjoy reading:
7 Vinitaly et al. Instagram Accounts to Follow
Chat with Stevie Kim, Managing Director of Vinitaly International