7 Vinitaly et al. Instagram Accounts to Follow
Updated 14/4/22
Watch above an interview with Stevie Kin and our writer, Lorenzo.
It may be bud break in the vineyard, but Italian wine is in full bloom! Yes, Vinitaly is back to its full glory after two years of pandemic-related delays. The 54th edition of Vinitaly took place 10-13, April in Verona.
What is Vinitaly, you may ask? It is the world's largest wine exposition in the world and has been around since 1967. The fair is produced by Veronafiere that has been organizing trade fairs, conferences, and events since 1898. Visitors are industry professionals, importers, distributors, international buyers, restaurant owners, oenologists, sommeliers, wine critics, journalists, and wine enthusiasts.
So much takes place, but we're going to try and sum it up. Follow these Instagram accounts to see some outstanding digital storytelling, videos, and really great Reels! 🙌🏼
Vinitaly
Vinitaly received approximately 130,000 visitors from over 140 countries. There were more than 4,400 Italian and international wine exhibitors spread out in a huge exhibition area. The Exhibition Center was the hub of guided tastings, walk-around events, workshops, market research – in total 400 events over four show days!
5StarWines & Wine Without Walls
Verona was been abuzz with wine festivities since April 1st beginning with the 6th edition of 5StarWines & Wine Without Walls. More than 2,300 wines were tasted by more than 70 judges from around the world.
Vinitaly International Academy
Last year, we were delighted to chat with Stevie Kim, Managing Director of Vinitaly International. (You can read and/or watch the interview here.) Since 2012, Stevie has been working full throttle to spread the 'Italian wine gospel'! This year, 58 wine professionals from all over the world took the Italian Wine Ambassador certification course and exam.
---
Verona Flagship Class of 2022 Italian Wine Ambassadors Announced!
There were 55 students from all over the world, including a Diversity Tuition Waiver student. The new Ambassadors join 271 colleagues from 38 countries and enjoyed a week full of masterclasses, guided tastings, and special lectures by renowned Professor Attilio Scienza.
Augurissimi! Peggy Baudon, Bev Bourdin, Julian Di Donato, Noell Dorsey, Jodie Hellman, Cedric Izri, Elissar Kurban, Jules Lamon, Chunxia Liu, Michael Markarian, Hee Sung Park, Gabby Rossouw, Christpher Sachs, Thomas Sartori, Erik Schneider, Rodrigo A. Sepulveda Schulz, Emiliano Stratico, Scott Thomas, Jessica van der Schee, Ezra Wicks, Ashlee Brianne Howell.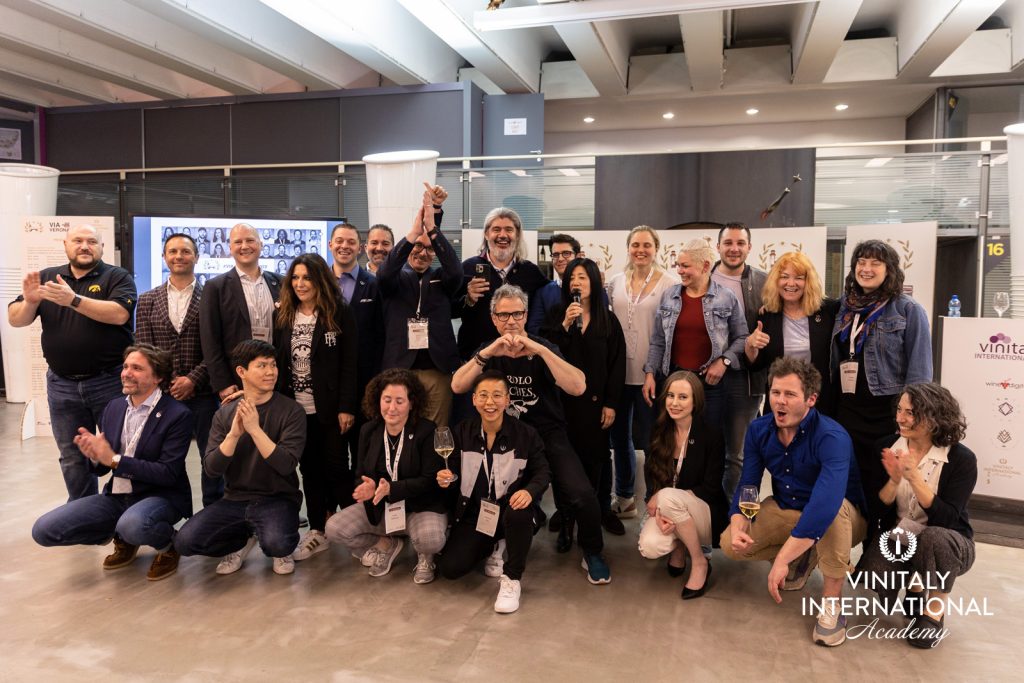 OperaWine
The 11th edition of this event took place on April 9th and it was by invitation only. OperaWine is organized by Veronafiere and Vinitaly in collaboration with Wine Spectator. The best Italian producers present their wines to international journalists, operators, and key figures in the sector.
Italian Wine All Year Long!
You know how much we love Italian wine because when we're not traveling around Il Bel Paese, we're swirling and sipping our 'geography lesson' in a glass! Here are a few other accounts to follow:
Italian Wine Podcast
Listen on Spotify or check out their newish YouTube channel. You can enjoy shows dedicated to Italian wine and culture, 5 days a week!
Italian Wine Book
Understanding Italian wine and the nearly 600 indigenous grapes can be tough. However, we love the Jumbo Shrimp Guides (and held two Instagram book giveaways last year). Take them with you on your next flight to Italy. You'll be talking Italian wine like a pro before you know it!
Follow Italian Wine Book on Instagram!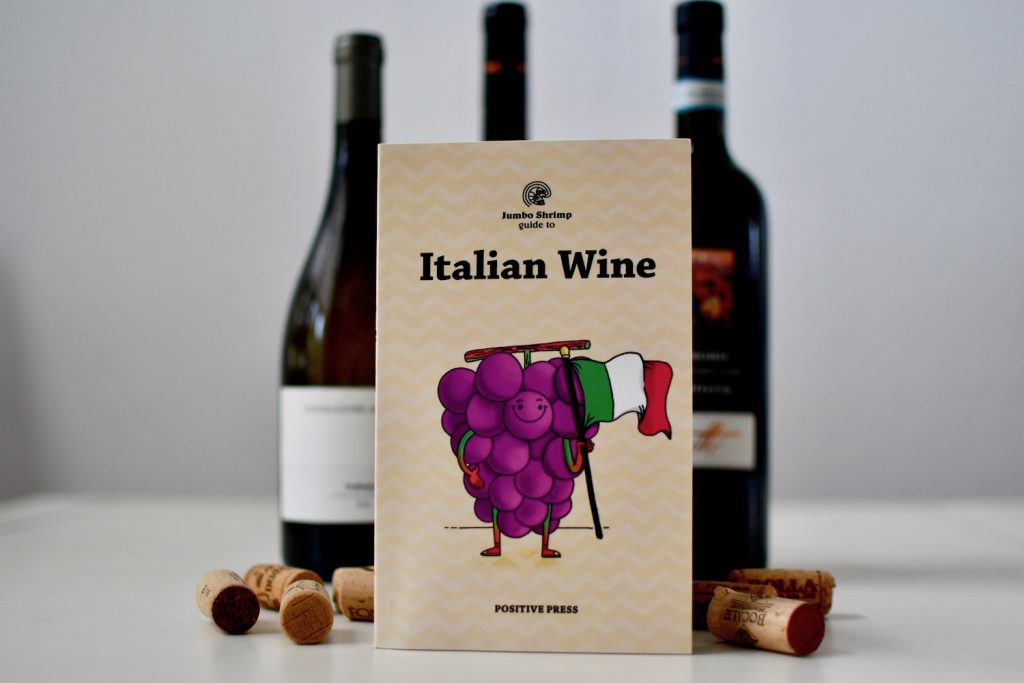 Mamma Jumbo Shrimp
Who is Mamma Jumbo Shrimp? Of course, it's Stevie Kim! MJS is a podcast, book series, "crazy TikTok channel", and YouTube series. Did we mention that she's on Clubhouse too? If you're wondering about the name, Mamma Jumbo Shrimp, Stevie discusses it in our interview.
To learn more about Vinitaly, visit vinitaly.com.
If you'd like to become an Italian Wine Ambassador, visit vinitalyinternational.com.
---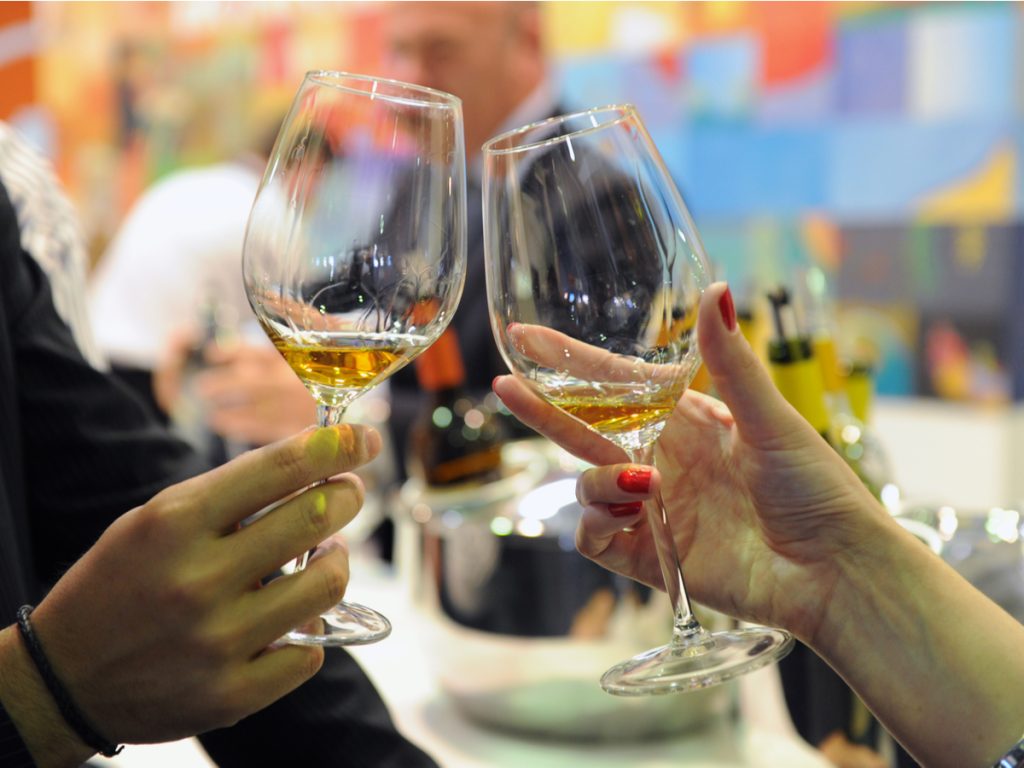 ---
You may also enjoy reading: