Enjoy Eco-Friendly Luxury Without Compromising The Environment
From the seaside to the vineyards, the cities and snowy slopes, Italy is a great destination to visit for the eco traveler. Just as great efforts are made to preserve Italy's monuments and UNESCO world heritage sites, we as visitors need to do our part to ensure the well-being of the land and natural resources. Here's our top five eco-friendly hotels that will appeal to luxury travelers. Plus, a "Third Millennium" version of luxury for those of you looking for somewhere off the grid.
Hotel Milano Scala, Milan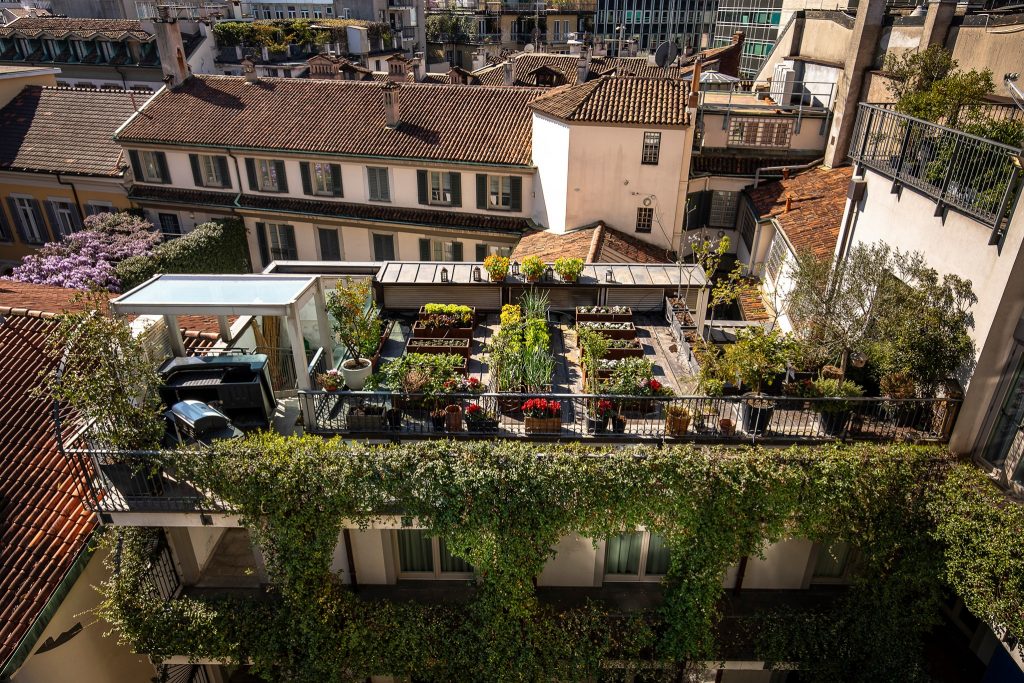 First, Milano Scala is an eco-friendly hotel in Milan. In fact, it is the first zero emissions hotel in the city. Some of their environmentally conscious practices include using: water-to-water heat pumps; biodegradable products; and electric cars. Additionally, Milano Scala has a beautiful rooftop garden where they grow herbs, fruit and vegetables for their Healthy & Green onsite restaurant. Open to hotel guests, the garden overlooks Brera and the spires of Milan's Duomo. 1 Euro for each night stayed is donated to the construction of a giant well in Kenya.
Hotel Milano Scala, Via dell'Orso, 7, 20121 Milano
Alberi del Paradiso Hotel, Sicily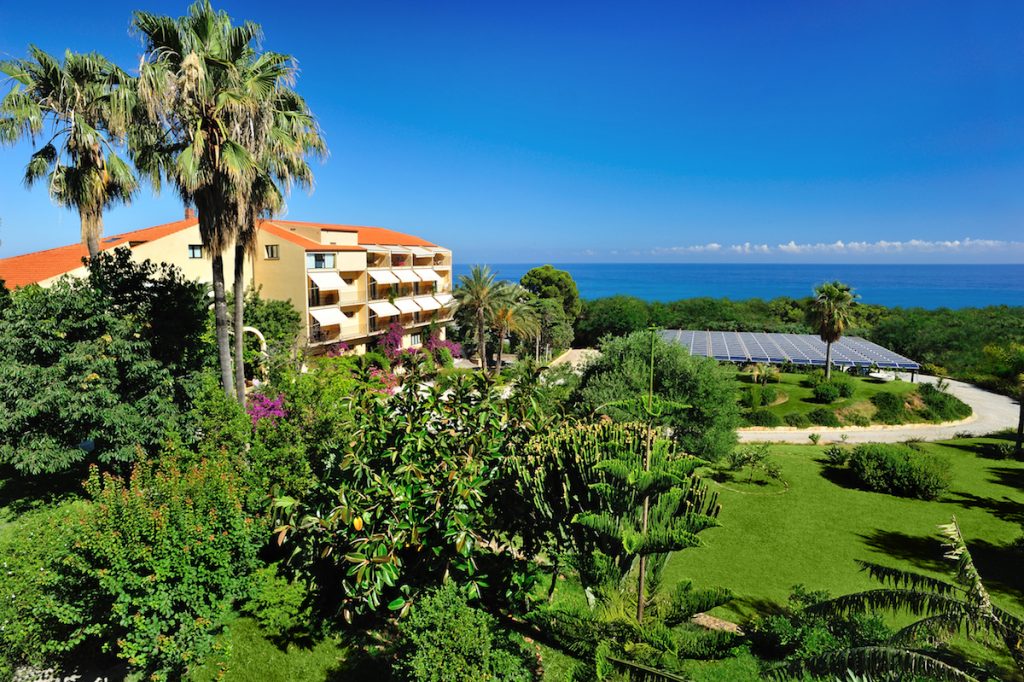 Second, Alberi del Paradiso located in Cefalù (Sicily) is located on the sun-drenched Via dei Mulini that winds its way up among olive trees and orange groves. This hotel understands the importance of a responsible environmental policy. To begin (and in short,) the architectural layout was reconfigured to use shapes, materials and colors related to the native landscape. Secondly, the hotel has a photovoltaic (solar power) system with a prestigious landscape-architectural integration. Alberi del Paradiso's restaurant uses local agricultural and other ingredients produced in Sicily, as well as three Slow Food selections from Madonie Park.
Alberi del Paradiso Hotel, Sicily, Via dei Mulini 18-20, 90015 Cefalù PA, Sicily
Lefay Resort & Spa Lago di Garda (Brescia, Lombardy)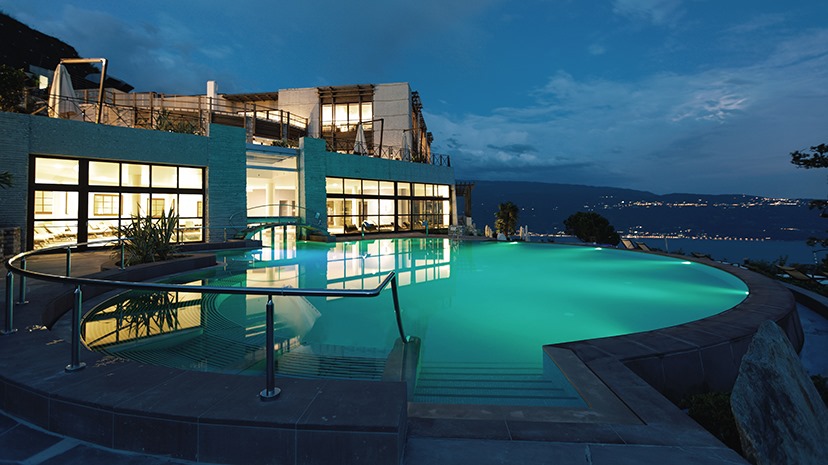 Next, eco-sustainability is a part of the Lefay Resort & Spa's philosophy. The hotel features various individual units that integrate into the hill slope. Additionally, they sourced building materials from the area. Each unit perfectly fits with the morphological characteristics of the landscape. The hotel uses renewable sources such as biomass, cogeneration, and solar panels to reduce CO2 emissions. Plus, they harvest rainwater. In the winter, Lefay's Trattoria La Vigna's fireplace rekindles the slow-cooked dishes of the past, while in summer the terrace merges with the colors of Lake Garda.
Lefay Resort & Spa, Lake Garda, Via Angelo Feltrinelli, 136, 25084 Gargnano BS
Il Borro Toscana (Tuscany)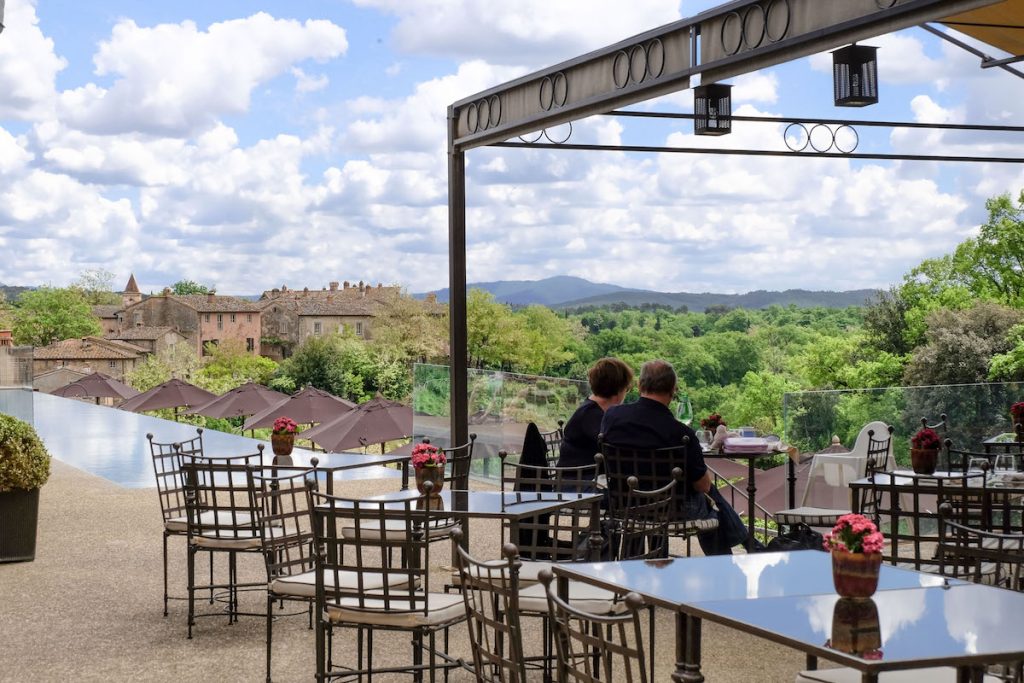 Fourth, the winegrowers at Il Borro Toscana have always understood the value of sustainable agriculture and development. Fittingly, this gorgeous estate has been entirely organic since 2015 showing its commitment to the future generations of the community. Il Borro Toscana preserves its traditions and history, strengthened by ethical principles, by using local labor and respecting the environment with eco-sustainable choices. The Orto del Borro project employs growing practices rich in bio-diversity such as the centuries-old farming practice of crop rotation to maintain fertility. The certified, fresh and wholesome produce is used in Il Borro's restaurants to create wholesome, flavorful dishes. Have a closer look in the video below.
Il Borro, 1/A 52024 Loro Ciuffenna AR
Eremito (Umbria)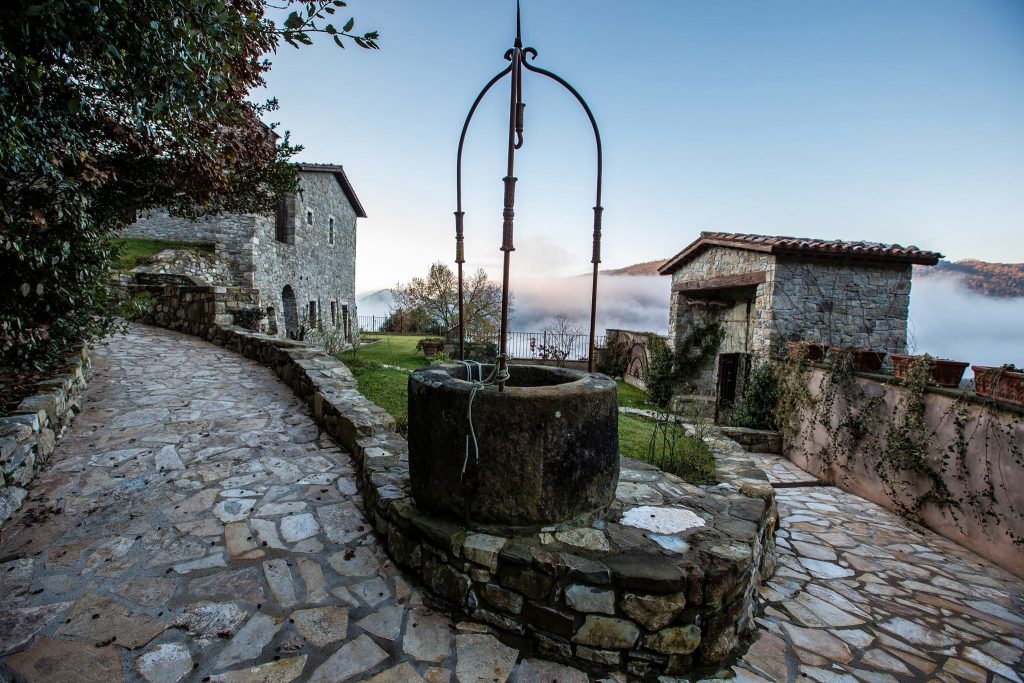 Finally, Eremito is one of the first "Digital Detox" hotels in Italy. It is located across from a UNESCO Biosphere Reserve in Umbria and on the site of a fourteenth century monastery. Eco-friendly systems were used during the restoration. Enjoy life as a hermit living in "Celluzze" or cells used for meditation and prayer. Guest rooms do not have a telephone, TV or wi-fi connection. Enjoy simple furnishings and bedding made of hand-made hemp yarn. Furthermore, contemplate at a desk carved from ancient stone while looking out onto a green valley from your window. Dishes are vegetarian and made from produce grown in the hotel's garden. Experience recipes from a simple, monastic Mediterranean tradition.
Marcello Murzilli, owner of Eremito, defines Third Millennium: "At Eremito, the luxury I wish to offer is what I found it in the past times, when nights were lit with only candles and the moon. Real luxury for me, now as then, is the rediscovery and appreciation for the essential."
Eremito, Località Tarina 2 – 05010 Parrano (Terni)
Luxury Redefined As Conscious Choices
In closing, eco-travel means being mindful of our surroundings. We should choose locations that ensure that the places we love are preserved for generations to come. Whether it's luxurious amenities; being at one with nature; or nourishing our mind, body and soul, Italy has many choices for the authentic traveler.
Read about eco-friendly things to do in Trentino here and subscribe to Live in Italy Magazine for more great places to stay!