Six countries, three weeks, and up to 32 kilometres a day…on foot through Europe. Walking from Budapest to Trieste is how I saw Italy for the first time! That is, after a friend and I completed the European Peace Walk (EPW). We walked through Hungary, Austria, Slovakia, Croatia, Slovenia, and northeastern Italy experiencing stunning countryside and forestry. This unique, slow travel experience gave me a real look into the lives of six European nations.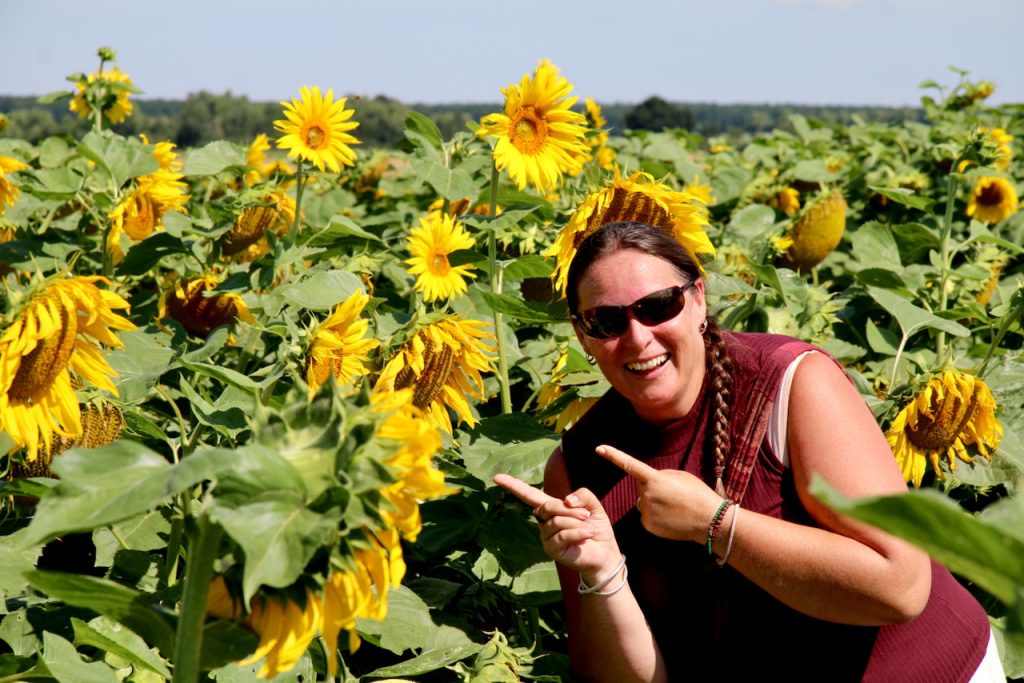 Trieste was the perfect place to end such a grand journey. Italian elegance and champagne were magical after a lot of sweat and some truly impressive blisters. This seaside city on the Adriatic Sea was heaven.
It made me fall in love with Italy in a day. So much so that I stayed. For a few weeks anyway and ended up travelling all through the country.
Where Next?
After saying goodbye to my walking buddies, Italy was calling. I need to explore, but where to start? I had already said I would go to Switzerland for a week to stay with a friend and rest my weary bones but couldn't wait to explore more of Italy.
So, a little exploration of Lake Como was much needed before my week of respite in Switzerland.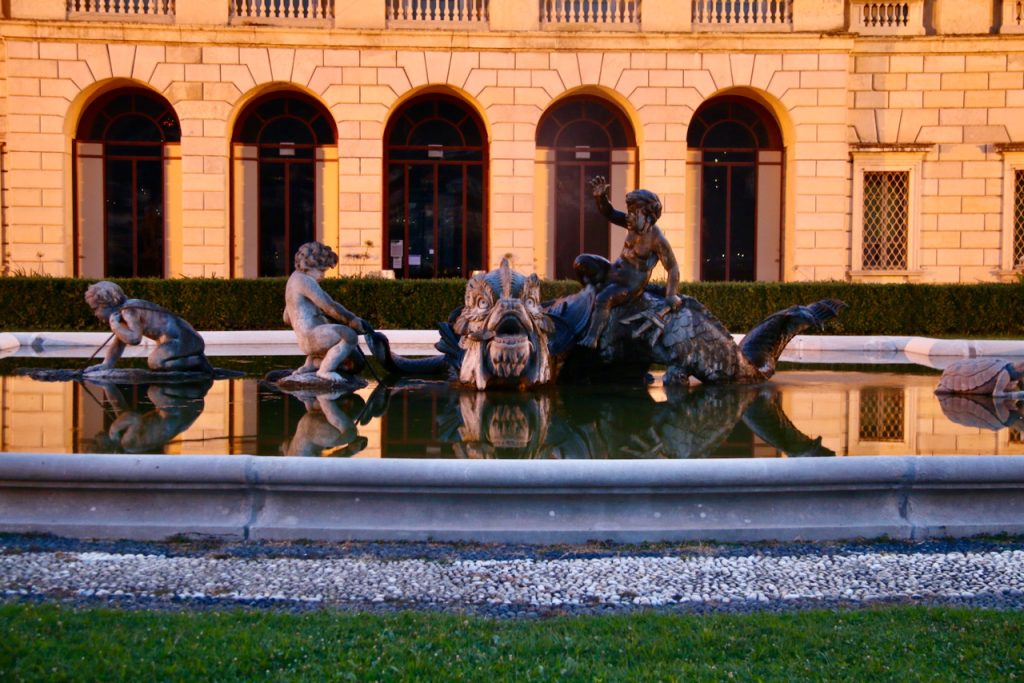 Lake Como
Lying just a half-hour drive from the Swizz border meant that Lake Como was the first stop. Discovering it with eyes wide in wonder, it was also the first place I came back to.
Refreshed and rearing to go, a leisurely day cruising Lake Como was just what my sailor's heart (I was in the Royal Australian Navy) craved.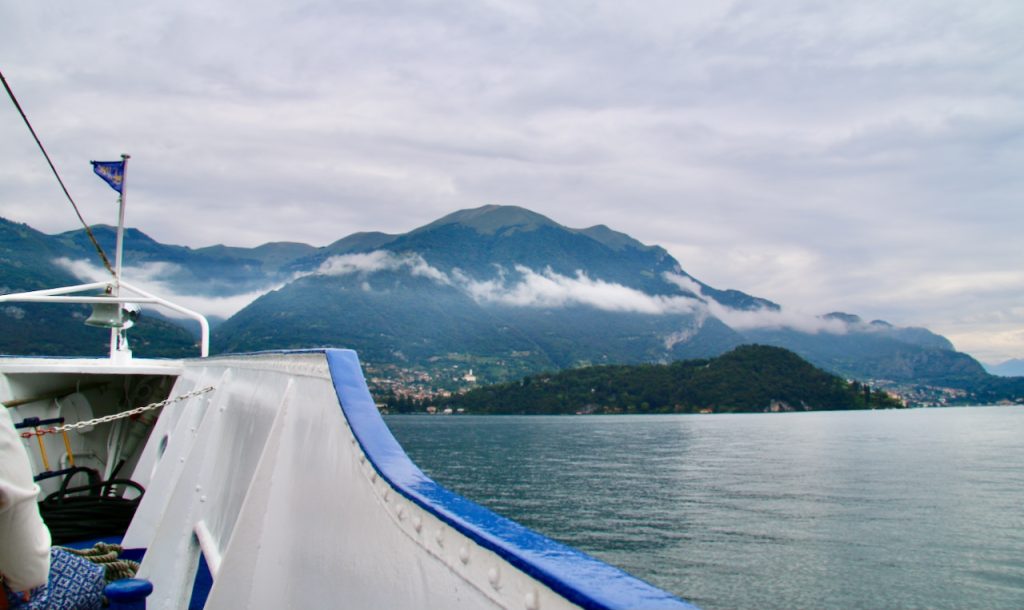 I must say, the Lake Como ferries are luxurious, reliable, relaxing and half the fun of exploring the townships around the lake. You can read more about discovering Lake Como in style here.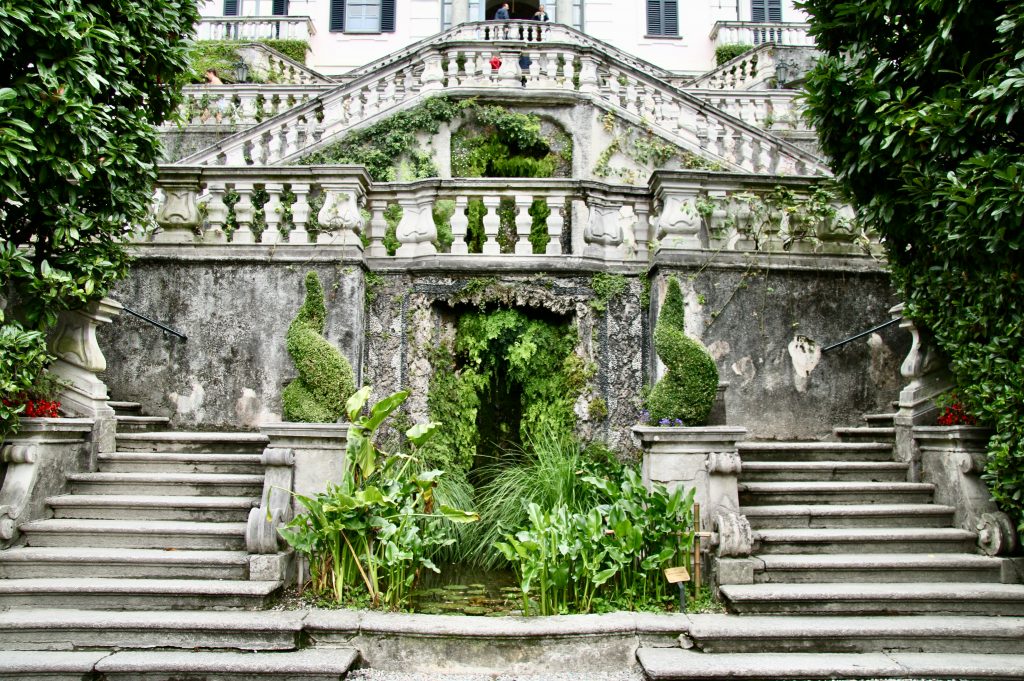 Hillside townships are full of warming food and friendly people, a lot of stairs and such impactful beauty you will think you're in a postcard. Even now, I long to go back and spend more time exploring Lake Como. I want to ride the little Bellagio train; get lost in the magic of Villa Carlotta's gallery and gardens; and marvel at the stunning villas around the lake.
Bologna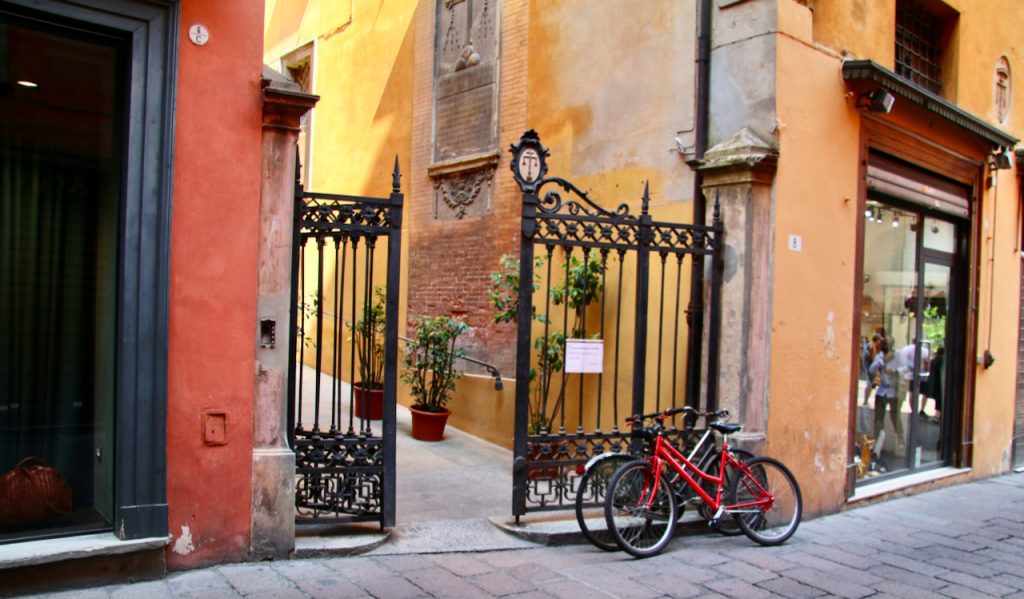 To me, sunset is Bologna. After the calming blues of Lake Como, I easily got lost in the city's sunset tones and warmth. From the cheery sunflower yellows to sunburnt oranges and deeper terracotta reds, the streets of Bologna felt like the warmth of its people.
Even the inside, with cool Italian marble under my feet, the Basilica di San Petronio with its deep earthy apricot hues felt warm.
Florence
I couldn't wait to see Florence. With streets full of Italian masters' work and, in my opinion, the best galleries in the world I decided to use Florence as my base to see the Tuscany region.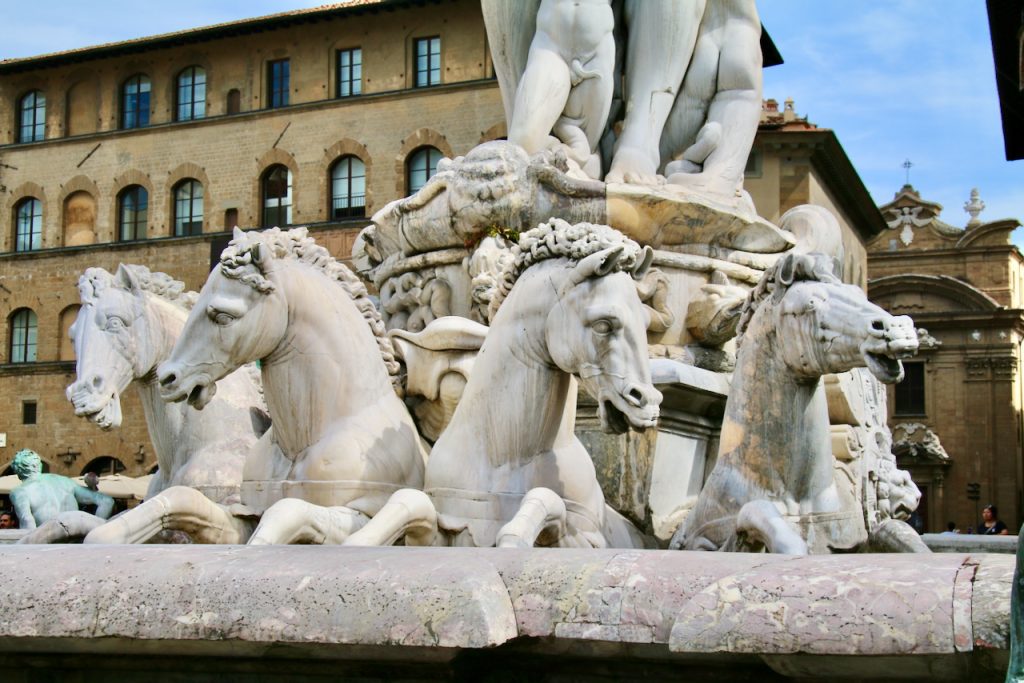 Up early, eager to explore before thousands of tourists awoke for the day, Florence was mine. At least it felt that way. The cool of the morning was heavy with spring roses sweet perfume on the way to breakfast. The streets were devoid of traffic. The old adage "the early bird gets the worm" popped into my head, as I watched little birds flit around the rose garden.
First stop, the Fountain of Neptune. As you know, I'm a sailor and love all things relating to the ocean. Finally, Neptune, or Poseidon in his Greek name, stood before me standing tall, atop four horses in stunning white Italian marble. It was a dream come true. I mean I had seen photos but WOW. It was a life-defining moment.
I'm not sure how long I stood there actually. It was a while. But slowly the sounds of other tourists started invading. It was time to go about sightseeing and organising day tours.
Tuscan Wine Tours
I love wine. There I said it. A wine tour through Tuscany topped my 'to do' list as soon as I decided to stay and explore Italy.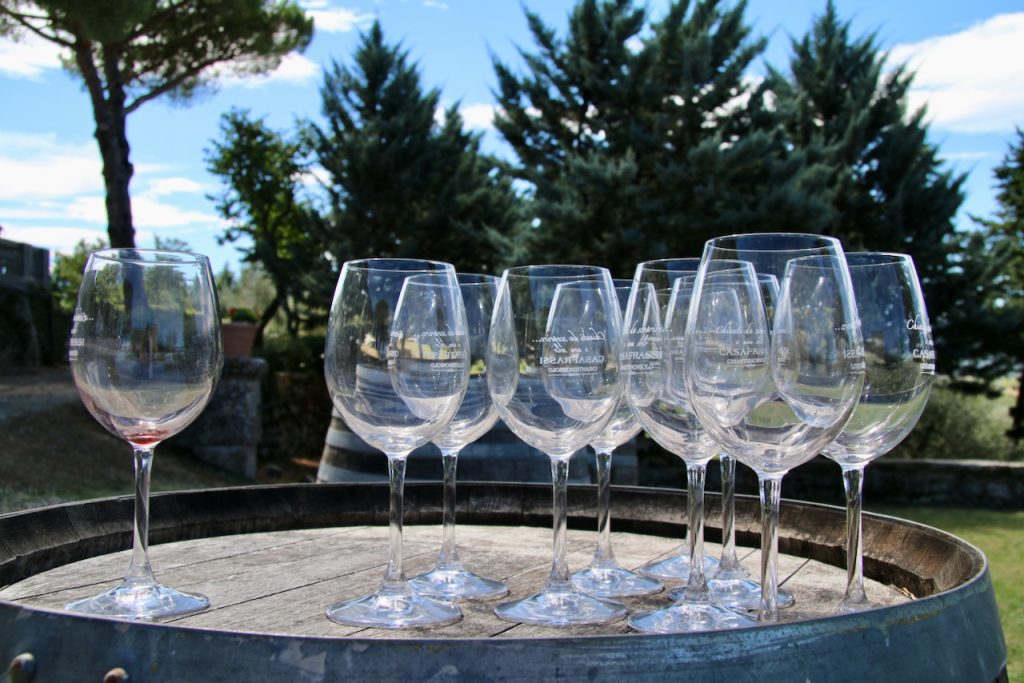 Especially Chianti. There's just something Chianti, red and white checked tablecloths and garlic bread that are iconic Italy to me. You know, like in the movies. So I couldn't wait to learn all about Chianti Classico at Casafrassi Winery.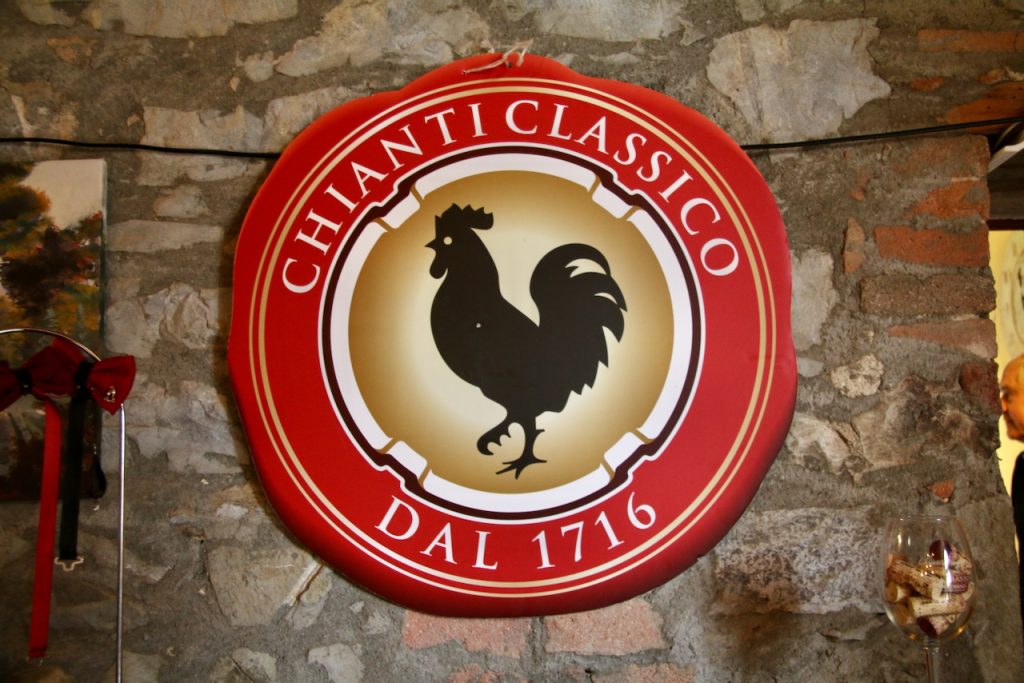 It was epic. The wine, the mouthwatering food at their restaurant, the amazing 100 hectares of Tuscan vineyards and olive groves, all of it. I kicked myself for not staying there for a week or two, when told that they also had a hotel. Especially when the chef specially prepared me one of the best vegetarian meals of my life. Next time I will stay for sure.
Siena
Siena was a pleasant surprise. Exploring the narrow streets every corner held a treasure. Opening out, revealing secrets at every turn. Amazing restaurants, elegant shopping and at the heart, one of Europe's greatest medieval squares, Piazza del Campo.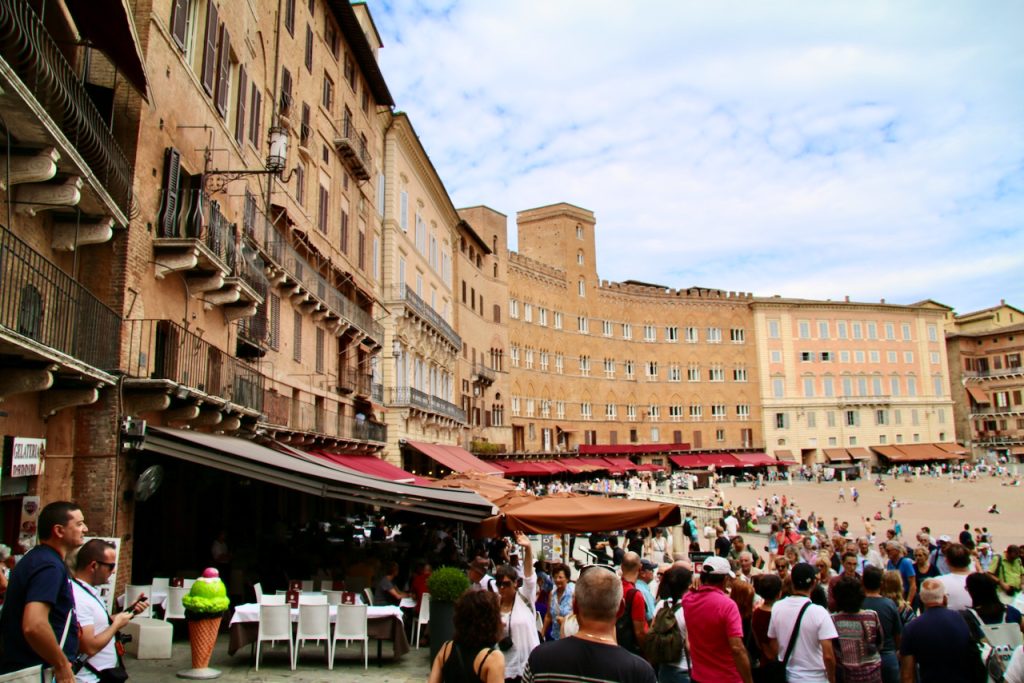 The thing I loved most was the medieval vibe. Perhaps it's because Siena was founded on the Roman myth of the she-wolf that suckled abandoned twins Romulus and Remus. Or perhaps it is the history dating back to the Roman Empire. Either way, Siena is one city I will definitely be back to explore in greater detail.
Cinque Terre
Hands down one those 'must see' places in Italy is Cinque Terre. Meaning five lands, it is a stunning stretch of the Italian Riviera along the Liguarian sea.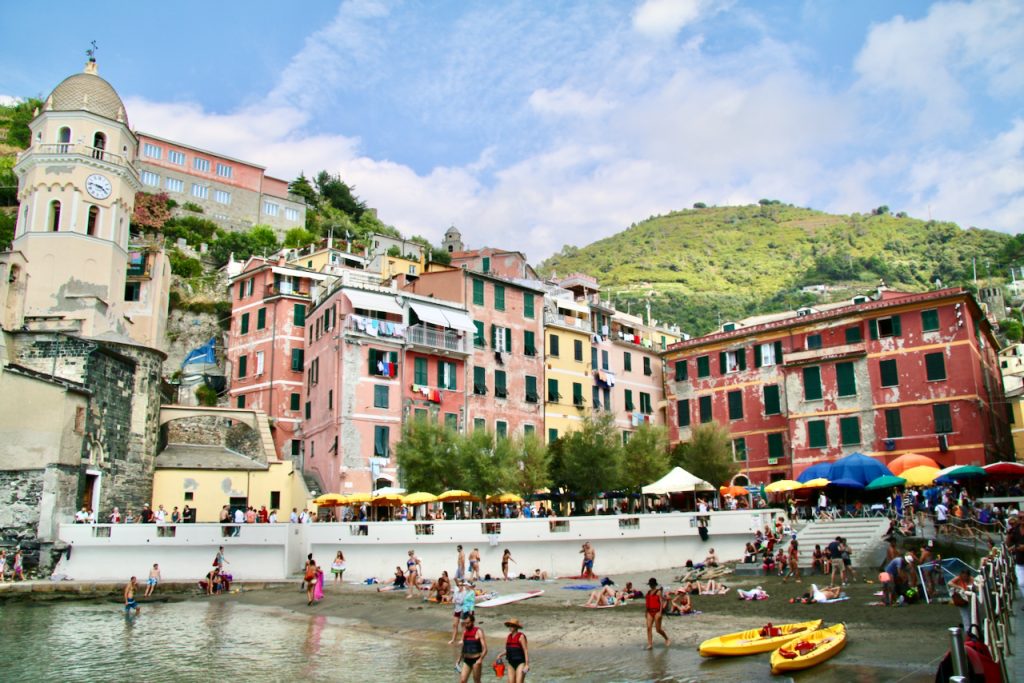 Centuries-old towns with more charm than James Bond. Timeless Italian, full of brightly coloured buildings, town squares bustling with café's, a rainbow of giant umbrella's and dips in the sea.
Bike, hike, ride the train or take the ferry for a different perspective. No matter how you see Cinque Terre it is a fantastic experience. Having just finished the EPW, I opted for all of these except, you guessed it, hiking.
Lastly, I want to share my other favourite place in Italy. A small town that felt like home.
San Geronimo
About halfway between Florence and Siena, there's a small walled village called San Geronimo. As soon as my feet passed under the huge gate, it felt like home. It's the kind of place I could see myself living there. Its connection to the earth is apparent at every turn. It felt like old-world Italy and a place that has remained the same for centuries.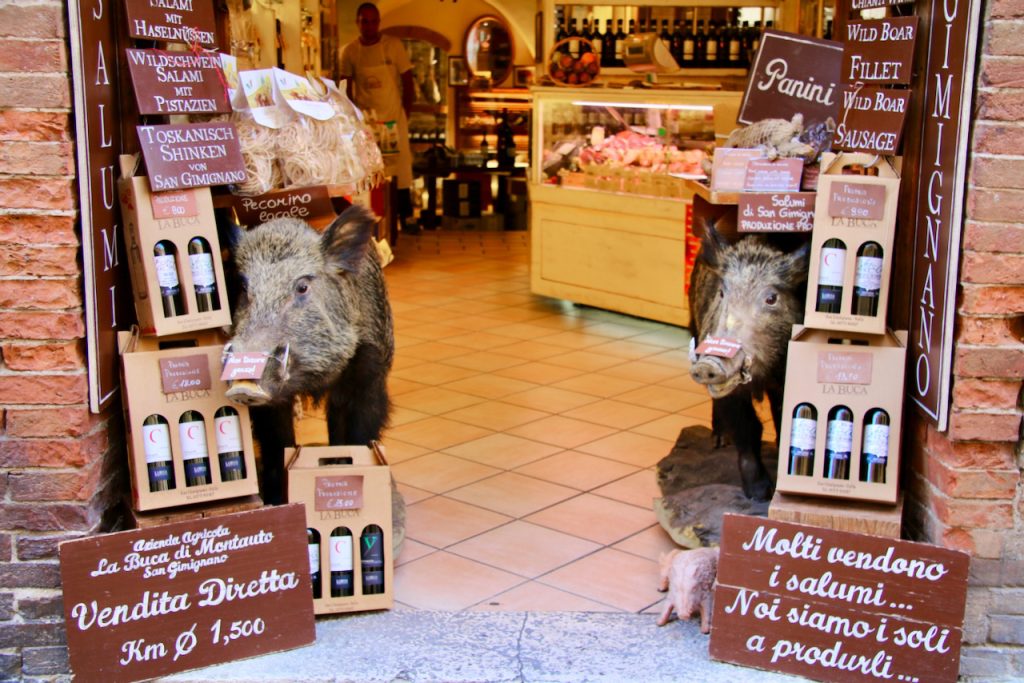 We passed by shops that proudly displayed their boar hunting heritage. They make some of the worlds best salami's, which is of course, accompanied by local wines. It is also the place where I ate the most amazing tomato of my life.
The owner of a small café beckoned us to come in. He quickly poured us a glass of wine and asked if we were hungry. Not ready for lunch, my friend and I quickly changed our minds as she handed us each a slice of tomato. As soon as it hit my tastebuds, I was in heaven!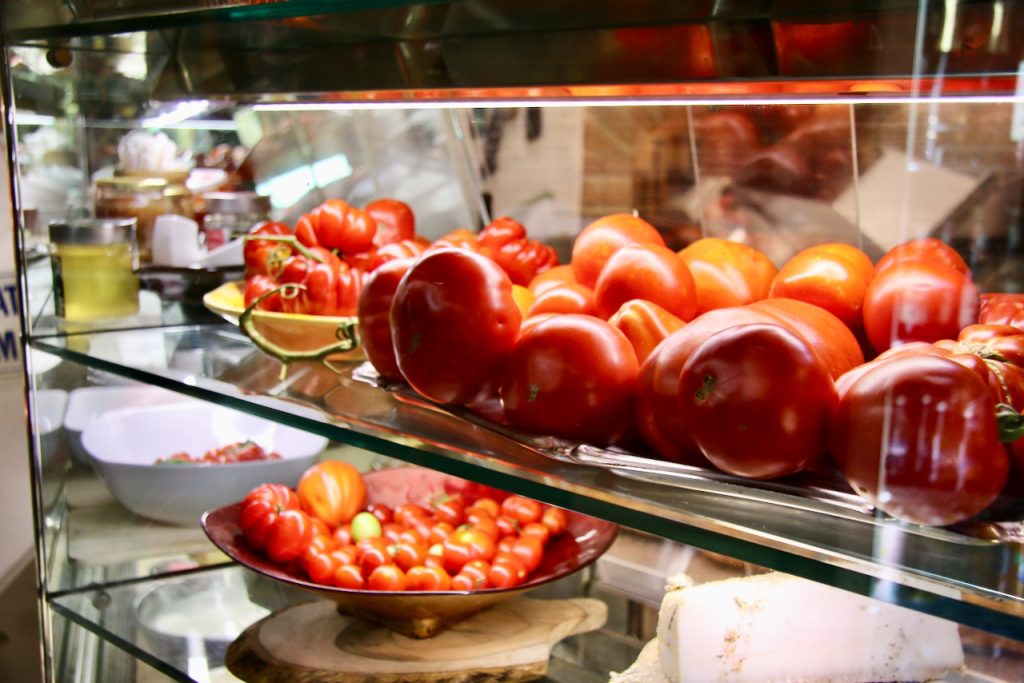 The Best Caprese Salad
Perfectly sun ripened and bursting with succulent tomato flavour, we both ordered a Caprese salad. She smiled as if knowing it would happen. And it did. To every person who entered while we were there — every single time.
She grew the tomatoes herself and confided that each morning she went into the garden and smelled them. She said that when they are perfectly ripe, they smell like heaven. Boy, was she right!
It was the best tomato, the best Caprese salad, and probably the best food experience of my life. It was also the perfect way to wrap up my Italian wanderings. After all, I had already stayed in Italy a lot longer than intended after my epic trek. It was time to put the boots back on and make my way home.
Now, my boots long to get back to Italy and roam its countryside, hunt for truffles, and walk its oceanside headlands and bluffs.