Antonio Biasiucci's "Corpo Ligneo Corpo Latteo" opens today at Magazzino Arte Moderna in Rome. This exhibition, curated by Kathryn Weir, is the artist's fifth solo show with the gallery. It focuses on two series: Corpo Ligneo (2020-2021) and Corpo Latteo (2017-2021).
Characteristic of his work, Biasiucci leans towards a serial and fragmentary approach to reality and its transfiguration through photography. Beginning with his first and best-known series of the 80s and 90s such as Magma and RES to the more recent ones from the 2000s (Pani, Volti, Codex), there is a constant attention to the narrative possibilities of photography. The viewer acquires an expanded vision and a universal sense of things linked to the primal aspects of existence.
The two series demonstrate Biasiucci's ability to transform our perception of contingent and natural elements. On one hand, a series of cross-sections of tree trunks translate into highly evocative images. They oscillate from a reference to a certain landscape painting up to atmospheres pertaining to science-fiction or to Lovecraft's visions.
About Antonio Biasiucci
Antonio Biasiucci was born in Dragoni (Caserta) in 1961. He moved to Naples in 1980 to start a project focused on urban suburbs together with research on personal memory, taking photos of rituals and settings of his native village. By 1984, he started a collaboration with the Vesuvius Observatory investigating the activity of volcanoes in Italy.
In 1987, he met Antonio Neiwiller, theatre director and actor and began a collaboration that lasted until 1993: the year of his death. Since the earliest years of his artistic career, Biasiucci has focused on issues concerning the primal elements of existence.
His work has won several prizes including the "European Kodak Panorama" prize at Arles in 1992, and in 2005 the "Kraszna/Krausz Photography Book Awards" for his book RES. He has had countless solo exhibitions, has participated in several photography festivals, as well as national and international exhibitions.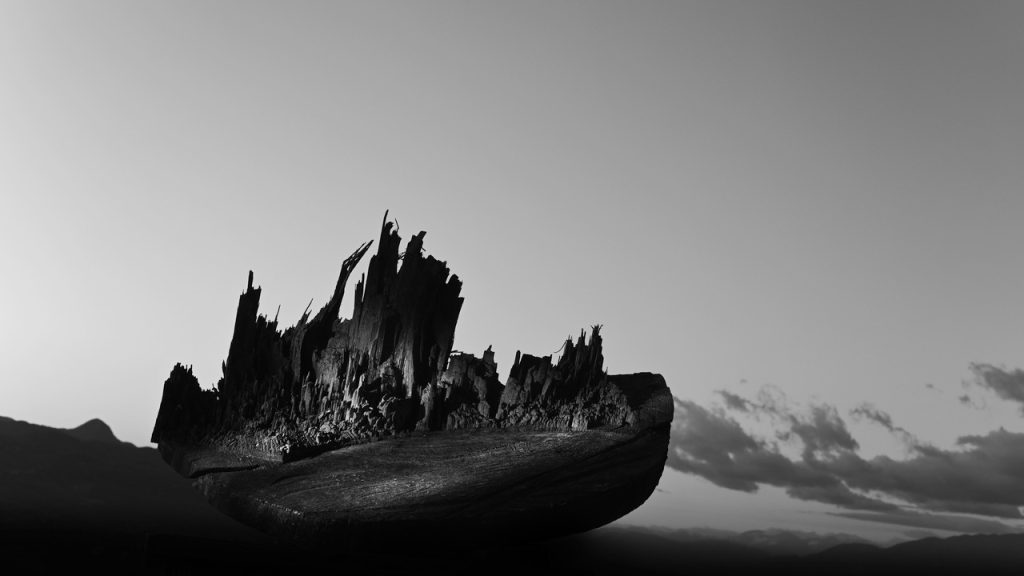 More Information
Antonio Biasiucci's "Corpo Ligneo Corpo Latteo"
February 23 – March 26, 2022
Magazzino Arte Moderna
Via dei Prefetti, 17 – 00186 Rome
T +39 06 6875951
[email protected]
www.magazzinoartemoderna.com | @magazzinogallery
Curated by Kathryn Weir
You may also enjoy reading: