Art Basel Miami Beach 2021
The halting of leisure travel in 2021 greatly impacted all sectors of the global economy. Not being able to travel severed our ties to other countries and their cultures. Travel provides much more than an escape from the daily grind. It fulfills our innate need to connect with others and allows us to become more compassionate individuals. One of the ways that I have been able to travel when not able to get on a plane, is through art. After a 1 year COVID delay, I was ecstatic to see the return Art Basel Miami Beach. This annual art fair (born in Basel, Switzerland) welcomes tens of thousands of people . They walk miles through the Miami Beach Convention Center and neighboring satellite fair tents — all in the name of art collecting.
The Global Art Market
While Miami Art Week, as it is coined, is a playground of visual splendor for art lover me, it is also a multibillion-dollar industry. In a report issued by Art Basel March, 2021 it was stated that: "Global sales of art and antiques reached an estimated $50.1 billion, down 22% from 2019. Online sales of art and antiques reached a record high of $12.4 billion, doubling in value on the previous year and accounting for a record share of 25% of the market's value."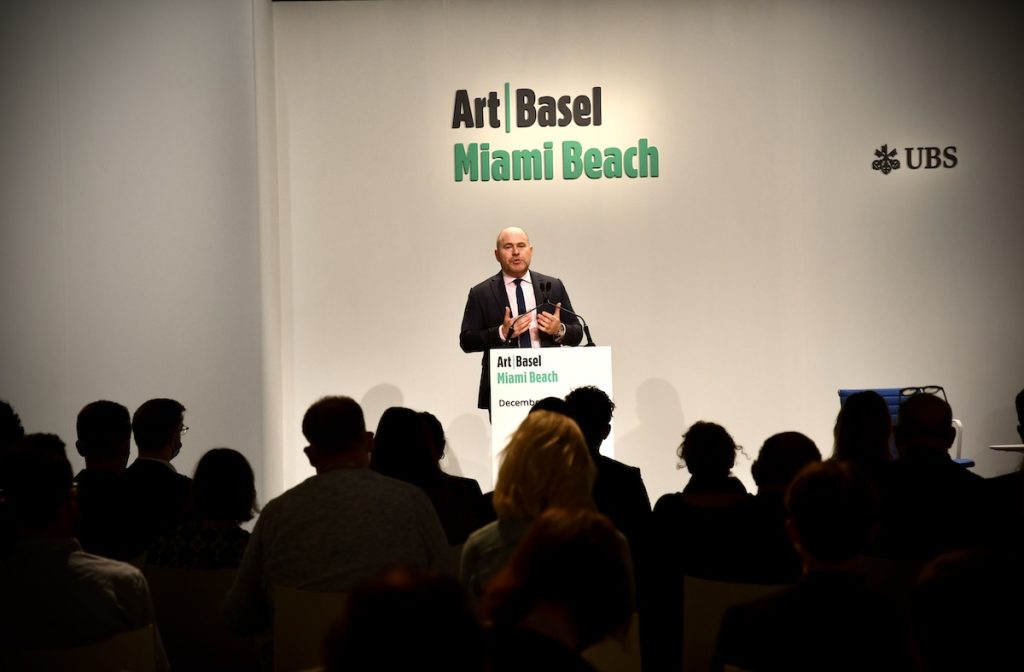 The U.S. market alone holds a 42% market share. What does that mean? Marc Spiegler, Art Basel Global Director said this: "It [Art Basel Miami Beach] is an historic event for the American art world because this show marks the first truly international fair to take place since the start of the pandemic."
Although not as large as past years, I was happy to see the presence of galleries here from Italy. Here are three Italian galleries that participated in Art Basel Miami Beach and on at Untitled Art Fair this year.
Tornabuoni Art (Florence, Milan, Forte dei Marmi, Crans Montana, Paris)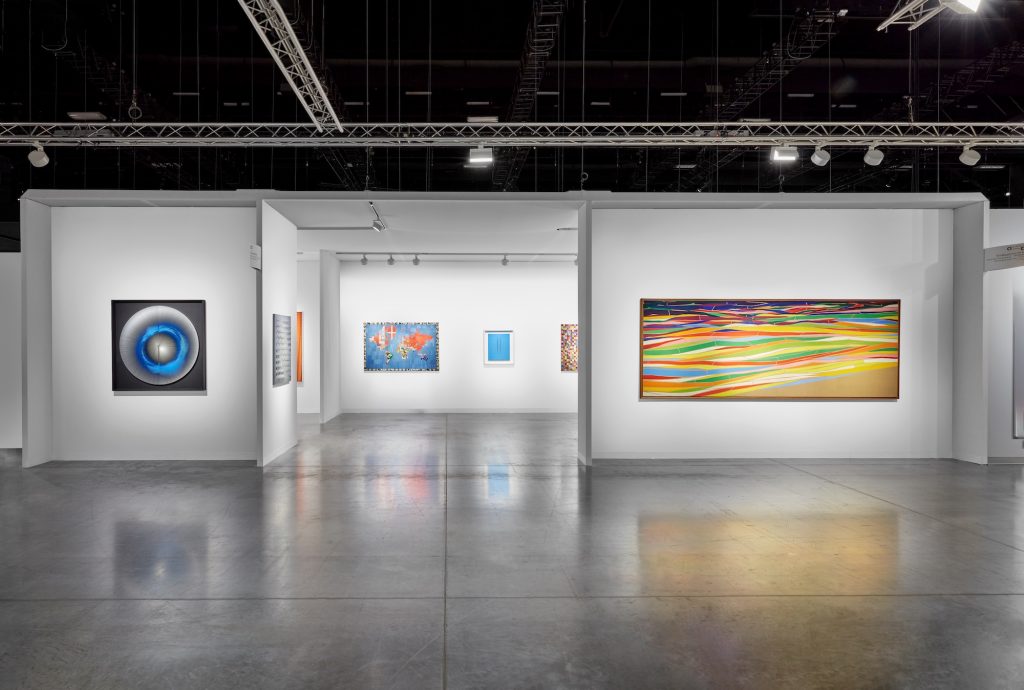 To begin, Tornabuoni Art had the most prominent presentation of iconic 20th century Italian artists including Alberto Biasi (Padua); Alighiero Boetti (Torino); Agostino Bobalumi (Vimercate); Enrico Castellani (Castelmassa); Dadamaino (Milan); Lucio Fontana (Argentina/Milan); and Paolo Atchugarry (Uruguay/Lecco).
Tornabuoni Art was founded in 1981 in Via Tornabuoni, Florence, thanks to Roberto Casamonti's passion for art. His interest was inherited from his father who was a collector of 20th century Italian art. The gallery participates every year in major contemporary art fairs such as FIAC in Paris, TEFAF in Maastricht and New York, Art Basel in Basel, Miami Beach, Hong Kong, Frieze Masters in London, Arte Fiera in Bologna, Miart in Milan, Artgenève in Geneva, and Artmonte-carlo in Monaco.
Tornabuoni Art
Lungarno Benvenuto Cellini 3, 50125 Florence
Check for other locations in Italy and France
www.tornabuoniart.com
MASSIMODECARLO (Milan)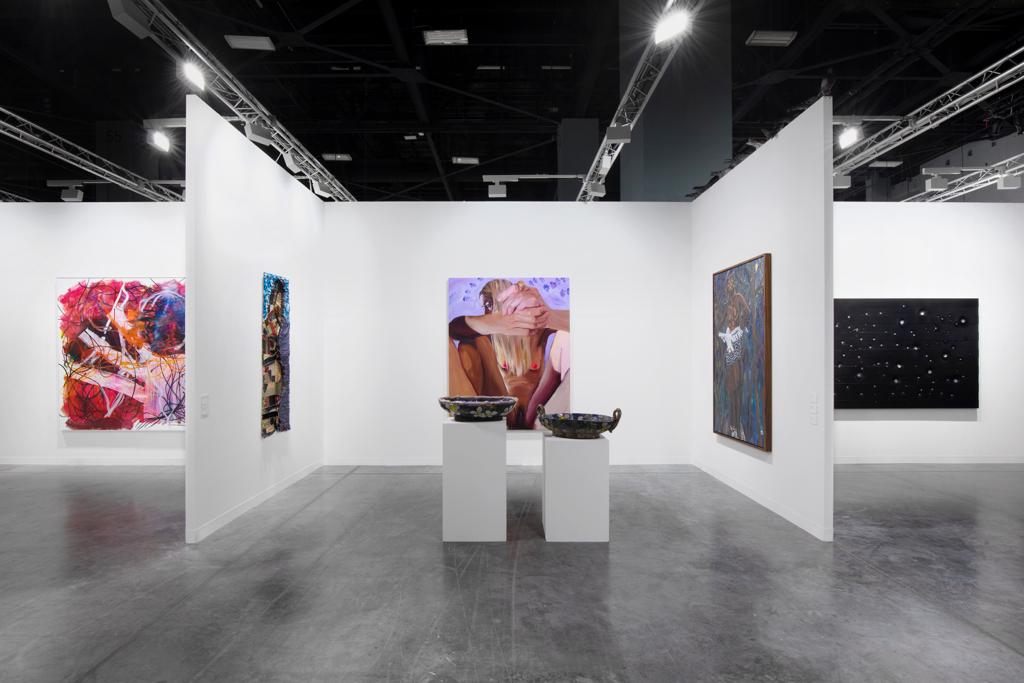 MASSIMODECARLO presented in both the Galleries and Kabinett sectors of Art Basel Miami Beach. Kabinett offers a concisely curated installation within a Gallery booth. For 2021, MASSIMODECARLO showcased the works of American artist, Dennis Kardon. The main section of the booth consisted of works from covetable international artists including Carla Accardi; Carl Andre; John Armleder; Sanford Biggers; McCarthur Binion; Maurizio Cattelan; Urs Fischer; Aaron Garber-Maikovska; Jenna Gribbon; Jennifer Guidi; Karin Gulbran; Sol Lewitt; Nate Lowman; Ludovic Nkoth; Paolo Pivi; Rob Pruitt; Brian Rochefort; Tomoo Gokita; and Piotr Uklański.
Founded in Milan in 1987, MASSIMODECARLO gallery has played a vital role in establishing a dialogue between its artists and institutions. The artists represented on MDC's roster have all gained international acclaim and recognition; and their works are widely collected in public and private collections.
MASSIMODECARLO
Viale Lombardia, 17
20131 Milano MI
www.massimodecarlo.com
Galleria Lorcan O'Neill (Rome)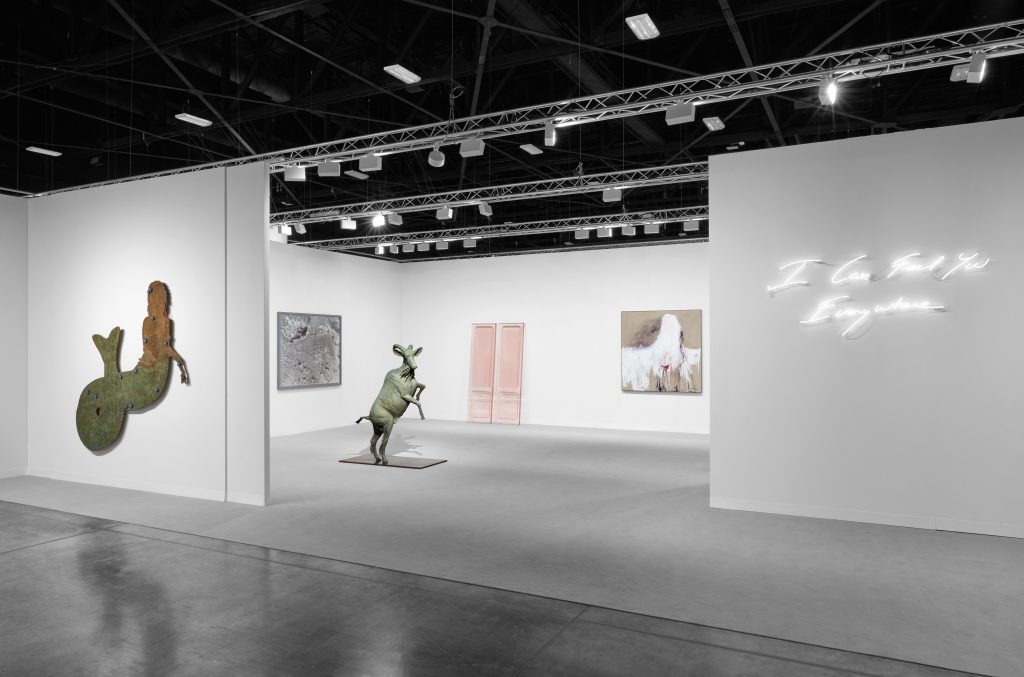 Galleria Lorcan O'Neill is committed to Italian and international artists of all generations working across different media. The gallery opened in 2003 and continues to work with a group of established and emerging artists: many of whom the gallery has had deep engagements with for decades. At Art Basel Miami Beach, Galleria Lorcan O'Neill exhibited works by Martin Creed, Tracey Emin, Kiki Smith, Jeff Wall, and Rachel Whiteread.
Galleria Lorcan O'Neill
Vicolo Dei Catinari 3
Roma 00186 Italy
www.lorcanoneill.com
Galleria Anna Marra (Rome and Brussels)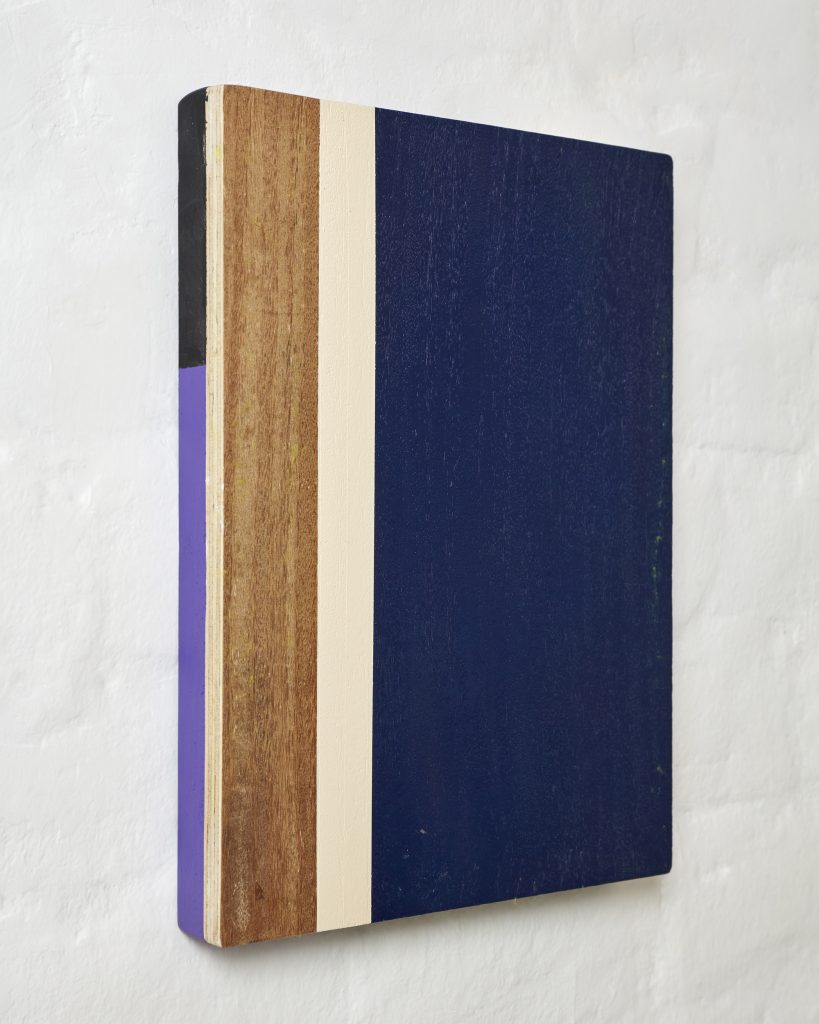 Galleria Anna Marra focuses on valorizing emerging and middle career talents and promotes them by organizing exhibitions in both its own exhibition space and in public institutions. They will soon open a second gallery in Belgium
At Untitled Art Fair, the gallery showed works by artists: Alberto Casari, Paula Cortazar, Benjamin Degen; Isabelle D.; Jose Luis Martinat; Andrew Orloski; Perino & Vele/ and Yorgos Stamkopoulos.
Galleria Anna Marra
Via Sant'Angelo in Pescheria, 32
Rome 00186
www.galleriaannamarra.com
Digital Will Never Replace Our Need to Connect In-Person
Marc Spiegler, Global Director for Art Basel, remarked that during the pandemic, people began to question the validity of art fairs. They predicted that people would choose to travel less and business would be replaced by digital events. He said: "what we've seen this fall, is that the art world has come roaring back whether it was at fairs, museum shows, galleries, or auctions. People want to see art. Why is that? Because there is no substitute for discovering art in person and for buying and selling art in person."
Here are some 2022 Art Fair destinations that art collectors should add to their calendar:
London Art Fair | April 20 – 24
Venice Biennale Arte | April 23 – November 27
Art Basel | June 17 – 19
Arte Fiere | Dates TBD
You may also enjoy reading:
6 Art Exhibitions to See in Italy (Winter)
A-maze-d by Franco Maria Ricci's Labirinto della Masone