In an opinion piece for The Guardian last year, Rhiannon Lucy Cosslett emphasized the importance of art in times of crisis by saying: "When humanity is under threat, art reminds us that we are capable of creating great beauty. It is a shared visual language, representing the best of our achievements. Humans have always felt a drive to make things and, whatever difficulties we face, that drive will remain." And Italy is in no shortage of great art at the moment – al contrario! This round-up of art exhibitions to see in Italy this winter goes from Titian all the way to contemporary photography, and we are simply thrilled. Before we get to it, I only want to say: long live art museums, and may they never, ever, close again.
Make sure you also go through our Fall 2021 exhibition round-up, as some of those shows extend through Winter 2022 as well.
A friendly reminder that, as of August 6, 2021, the Italian art institutions (including museums) will ask their visitors for the so-called COVID-19 "Green Pass" before allowing them entry. The certificate states that the individual has received at least one dose of a coronavirus vaccine approved for use in the European Union, recovered from COVID-19 in the past six months, or has negative lab results from a test done within the previous 48 hours.
Salvo at Museo MACRO Rome
There's just something about group exhibitions in which artists respond to another artist's work. Such is the case with the current artwork display at Rome's Museo MACRO – or rather the Museum for Preventive Imagination, a three-year program envisioned by MACRO's new Artistic Director Luca Lo Pinto.
In this artistic instance, Jonathan Monk, Nicolas Party and Nicola Pecoraro, accompanied by the sounds by Ramona Ponzini, are paying a sort of an homage to Salvo. One of the biggest names of the Italian Arte Povera movement and a pivotal figure on the Turinese art scene, Salvo tried his hand at many mediums. The beginning of the 1970s, however, marks his unconventional return to painting, which is what this exhibition centers on. Surrounded by the more contemporary pieces of his living peers, Salvo's art takes a new breath of life before our eyes.
The exhibition "Autoritratto come Salvo" ("Self-portrait as Salvo") is on view through 27 February 2022. Free admission.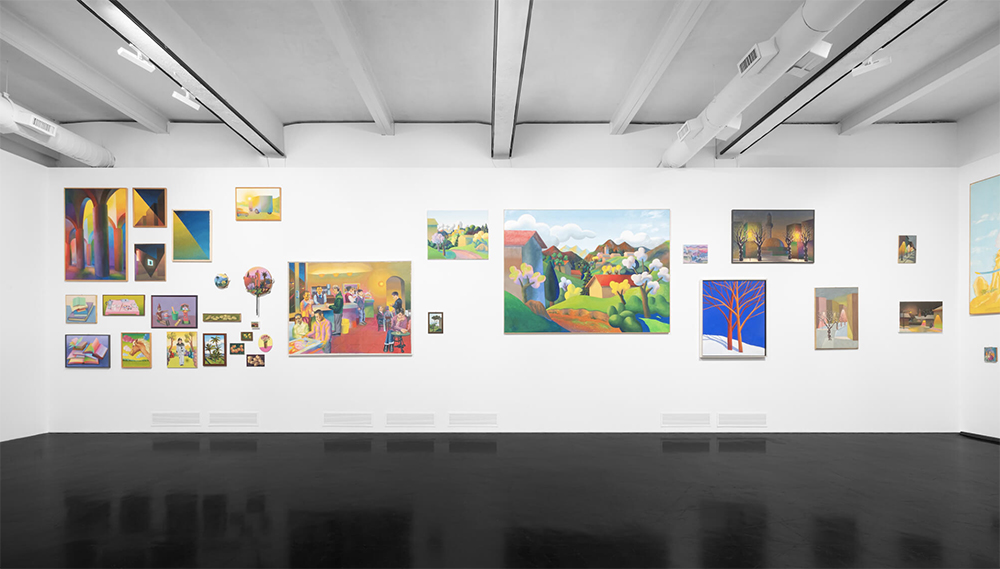 Sebastião Salgado at MAXXI Rome
Brazilian photographer Sebastião Salgado has dedicated his entire career to Earth and the splendid, most remote places that inhabit it. His breathtaking images has been published in numerous books over the last few decades, as testaments but also warnings of the fragility of nature.
Salgado spent seven years photographing the Brazilian Amazon rainforest, capturing its rivers, forest, mountains, and peoples. The 200 photos on view show a diverse, yet disappearing area, one that takes up one third of the South American continent. Among the images are also hose of the Awá-Guajá indigenous people, a 450-member tribe rapidly facing extinction. The exhibition, and the only Italian stage of the project hosted by Rome's MAXXI Museum, is curated by Salgado's partner and fellow photographer, Lélia Wanick Salgado.
"Sebastião Salgado. Amazônia" is on view through 13 February 2022. You can buy your ticket online.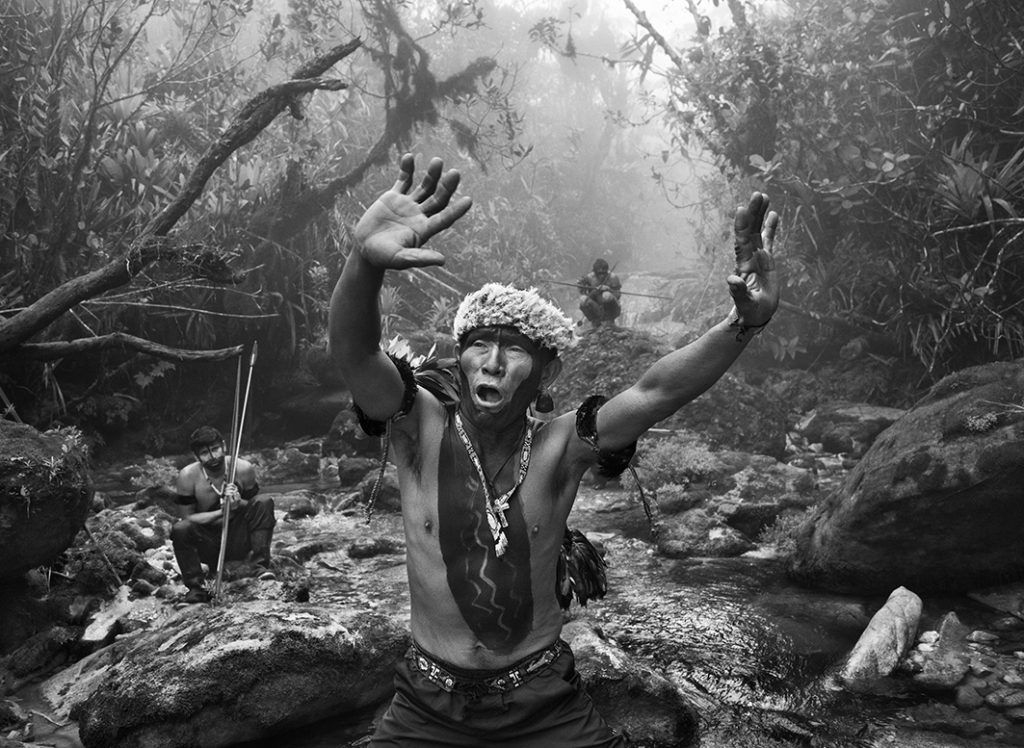 Ettore Spalletti at La Galleria Nazionale Roma
"The Sky in a Room" is the name of La Galleria Nazionale's exhibition dedicated to the great Italian artist Ettore Spalletti – and it is as literal as it can get. Dominated by the color blue, the display offers a unique landscape, both celestial and earthly, an insight into the mind of one of the most exciting abstract artists. Between paintings and sculptures, Spalletti explored the possibilities of the monochrome beyond its deceitfully imposed limits. In Rome, curator Éric de Chassey uses them to create the dynamics of space throughout La Galleria's Salone Centrale.
Ettore Spalletti died in 2019 at the age of 79. This exhibition is the first to survey his art posthumously.
"Ettore Spalletti. The Sky in a Room" is on view until 27 February 2022. You can buy your ticket online.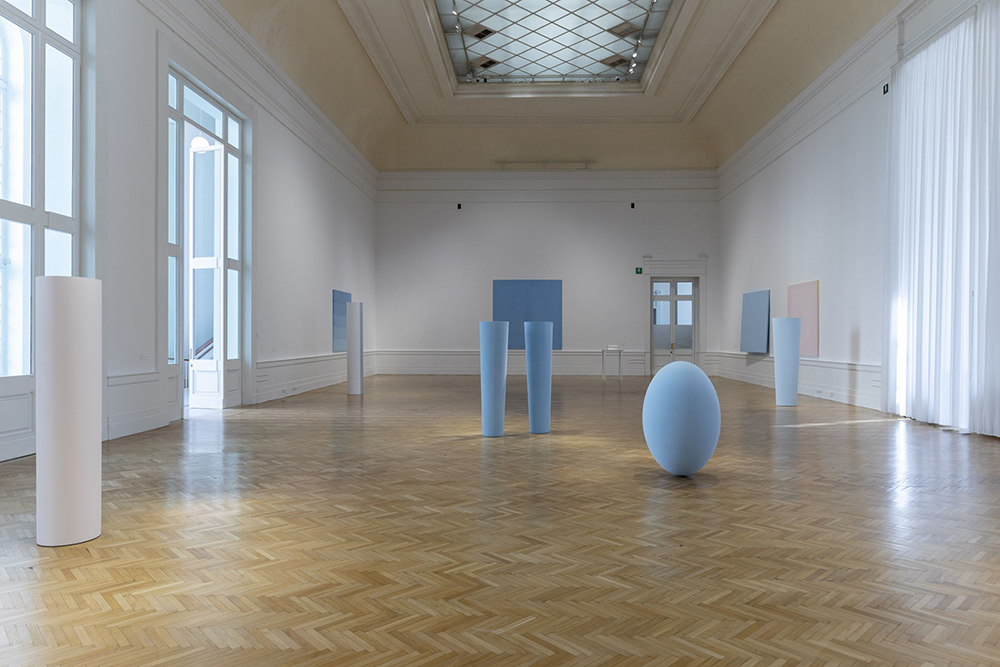 While at La Galleria, we also recommend visiting "Time is Out of Joint," an innovative display of the museum's permanent collection.
Domenico Gnoli at Fondazione Prada Milano
Milan's Fondazione Prada is a fine-looking museum, worth visiting at any point in time, really. But if you find yourself in the city between November 2021 and February 2022, there is another good reason for you to find yourself within the shiny gold building.
Namely, the institution has been hosting a series of exhibitions dedicated to artists whose practices detoured from the main artistic trends of the 20th century. One of these individuals is Domenico Gnoli (1933-1970), who perhaps best describes his own practice by saying:
"I always employ simple, given elements, I don't want either to add or take anything away. I have never even wanted to deform; I isolate and represent."
Indeed, the artworks in this show tell Gnoli's unique story through monographic units, arranged in themed series. Looking at them, we might dub Gnoli a "surrealist portrait artist" – by depicting in an enigmatic, detail-oriented manner, he tells a broader story of his subject, and the society around him at large.
"Domenico Gnoli" is on view through 27 February 2022. You can buy your ticket online.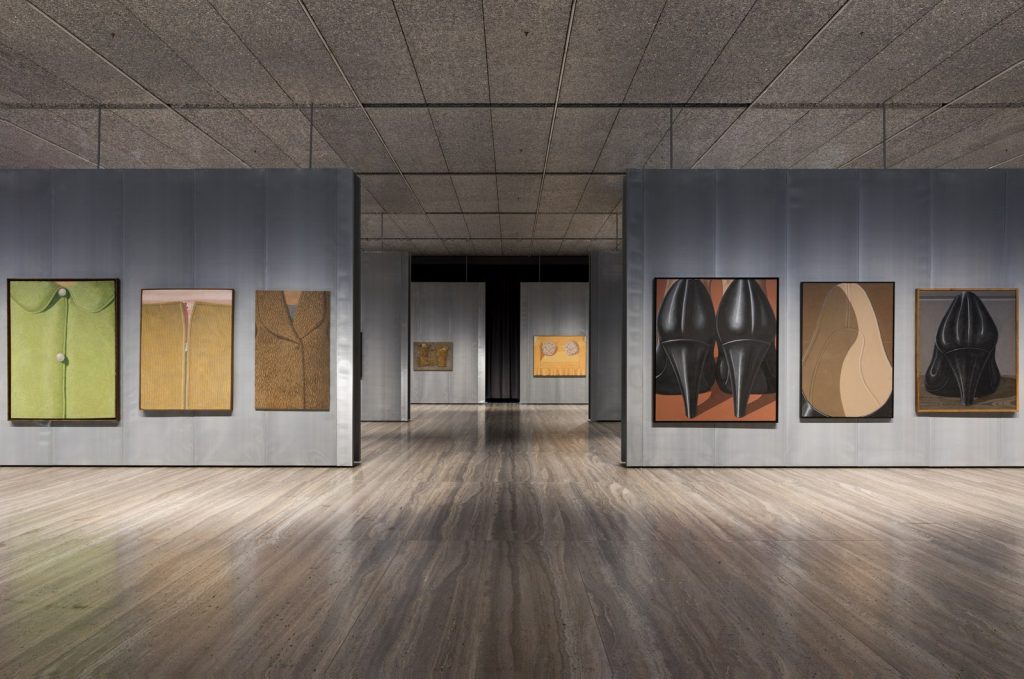 Piet Mondrian at MUDEC Milano
If we consider the fact that Piet Mondrian is one of the pioneers of 20th century abstract art, then we are definitely interested in learning exactly how his journey from figuration to abstraction went. This is what the upcoming exhibition at Milan's MUDEC (Museo Delle Culture, Museum of Cultures) will explore. The project, which will have its debut in Milan, is bringing key Mondrian artworks from the Kunstmuseum den Haag, holder of the most important collection of the artist's works in the world, as well as numerous other institutions. The show will trace Mondrian's artistic developments from his early figurative landscapes all the way to his famous "Compositions," in which elements are stripped to their barest essentials.
The exhibition "Piet Mondrian. From Figuration to Abstraction" is on view from 24 November 2021 to 27 March 2022. You can buy your ticket online.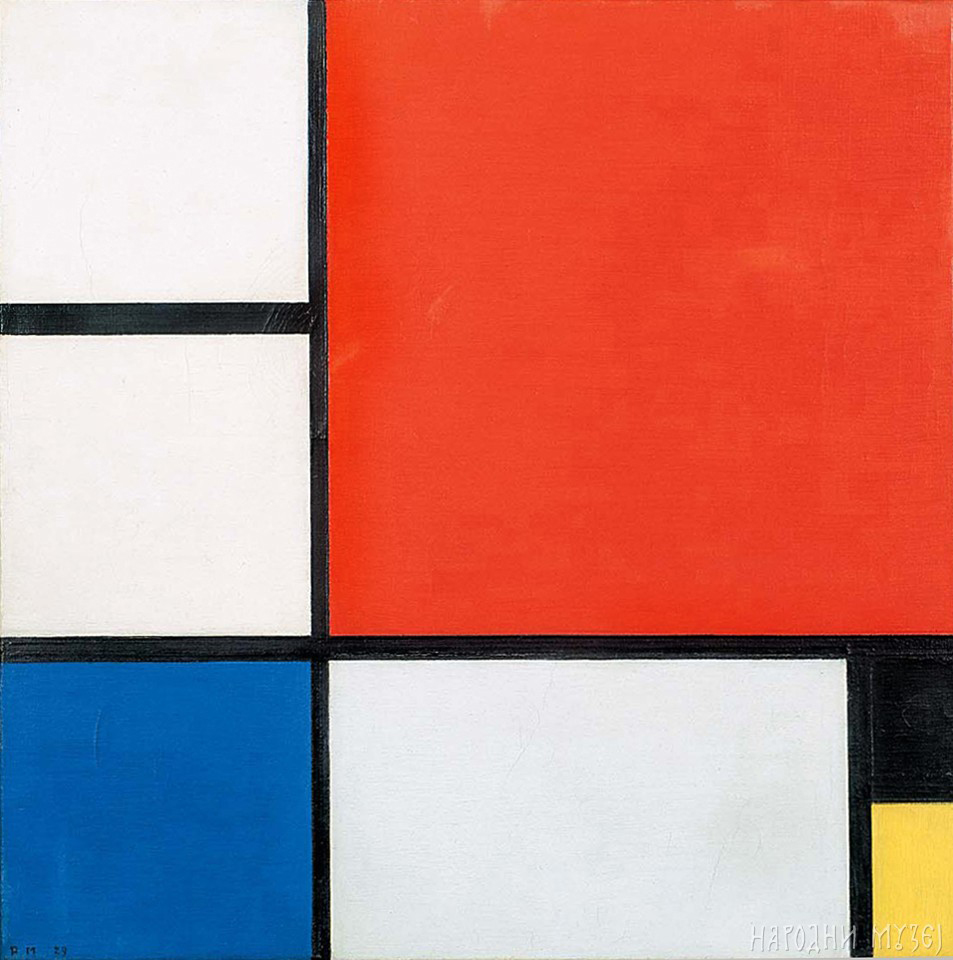 Titian at Palazzo Reale Milano
To be in 16th-century Venice meant being in Europe's wealthiest and most powerful city-states. Venetian painters such as Tiziano (in English better known as Titian), Tintoretto, and Veronese established a well-respected artistic community. One of their main subjects in painting was the female beauty. Despite their very limited rights, women found ways to insert themselves and influence the Venetian society, be it through artisan and trade-craft practices, or higher society activities. Thus, artists of the time often celebrated the female ideal, albeit viewed through the patriarchal lens.
In Winter 2022, these masterpieces will grace the walls of Milan's Royal Palace, in an exhibition curated in collaboration with Kunsthistorisches Museum from Vienna.
"Titian and the Image of Woman: Beauty, Love, Poetry" is on view from February to May 2022. You can buy your ticket online.