Italian Markets (mercati in Italian) are ancient events that take place in most towns at least once a week. While smaller towns may host a market once or twice a week, most of the larger cities have daily markets in various neighborhoods and weekly markets in the city center. 
Daily markets, like Bologna's Mercato delle Erbe and Firenze's Mercato Centrale, take place in permanent structures. The weekly markets usually take place on a certain street or square, and vendors drive in, set up tents or awnings, and sell.
My previous post told you what you should know before you go to the markets. There is no way I could cover every market in Italy, but let me introduce you to five of my favorites (in no particular order).
Sulmona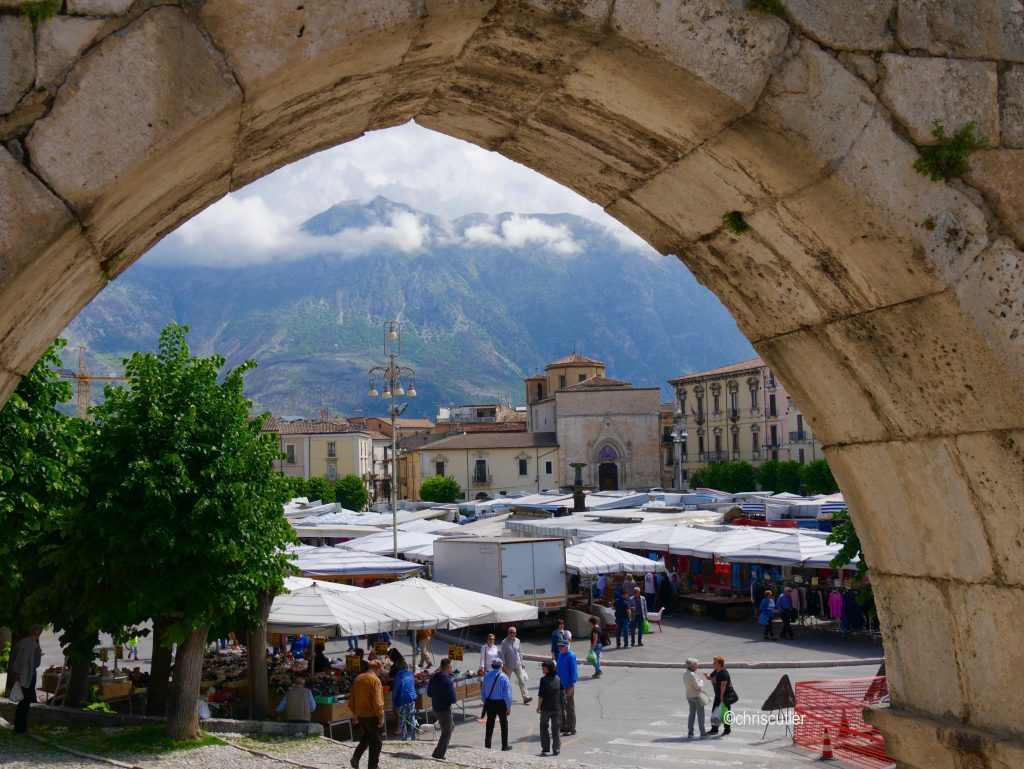 If you happen to be in Sulmona, Abruzzo, on a Wednesday or Saturday, be sure to check out the mercato in Piazza Garibaldi, the town's large main square. Walk down the stairs that are under the town's ancient aqueduct and join the townspeople who not only shop but also visit with friends and family.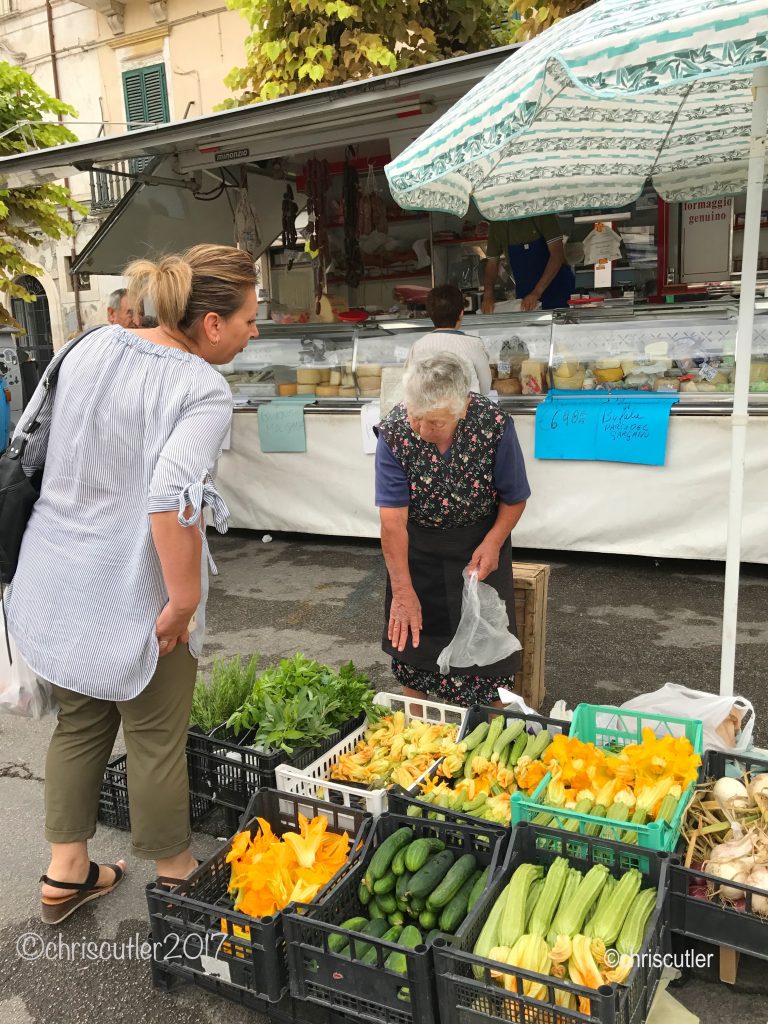 As with other Italian markets, you can buy all sorts of fresh meats, fish, cheeses, and produce at the Sulmona market. In addition, you'll find clothing and household goods, beauty supplies, and almost anything you need. My favorite part of this market, though, is the line of food trucks that offer roast meats and vegetables. Try the Porchetta Abruzzese—moist rolled and stuffed pork—from one of the food trucks. You can buy the meat in a panini and enjoy it on one of the benches near the market.
Tip: Bars and cafes surround Piazza Garibaldi, so grab a caffè, sit, and enjoy the atmosphere.
Mercato di Rialto
Close to the beautiful bridge that shares its name, the Rialto Market is one of the oldest markets in the world. Dating to 1097, the Rialto has two sections, the covered pescheria (fish market) and the open-air erberia (produce market).
Because of Venice's location on the coast, the pescheria's stalls are full of every kind of fish, from octopus, swordfish, skate, and tuna to shrimp, crab, scallops and anchovies. In the erberia, you'll find fresh seasonal produce like artichokes, pears, tomatoes, and lettuce.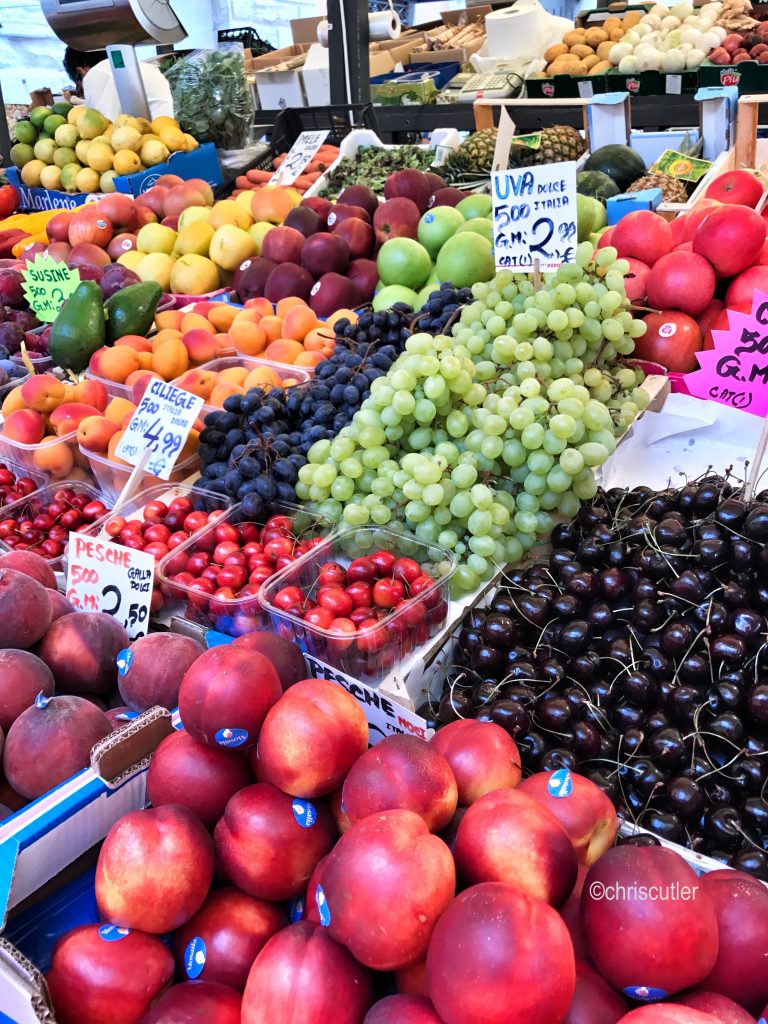 Local fishermen supply a lot of the fish and seafood for the pescheria. Most people do not realize that a lot of the vegetables come from Sant'Erasmo, an island in the lagoon. Famous for its artichokes, the island also produces asparagus, lettuce, tomatoes and many more vegetables.
Tip: The markets are open from 7:30 am until 1:00 pm. If you arrive before opening time, you can watch merchants unload their goods from the barges and boats.
Mercato Ballarò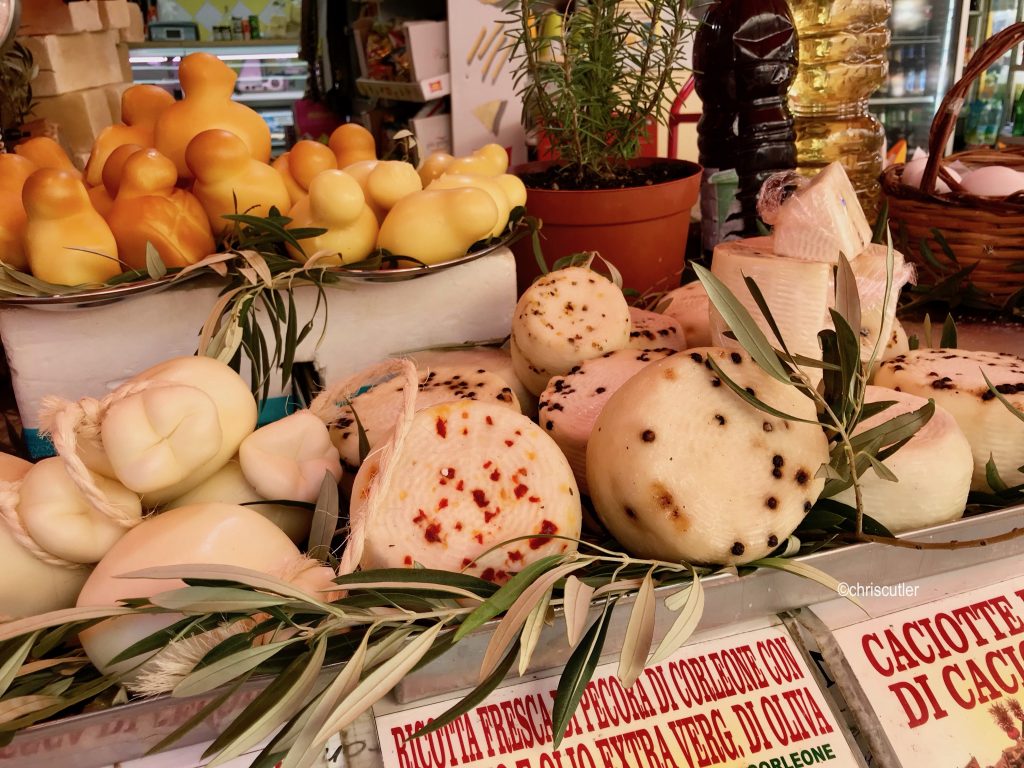 Mercato Ballaró is a long, historic street market in central Palermo. Snaking through the streets among buildings and churches, it has existed since the 10th century. The market is huge and has everything from produce and meat to cigarettes and underwear. There are also dozens of "street food" vendors along the route, so you can try panelle, the delicious Sicilian fritters made with chickpea flour.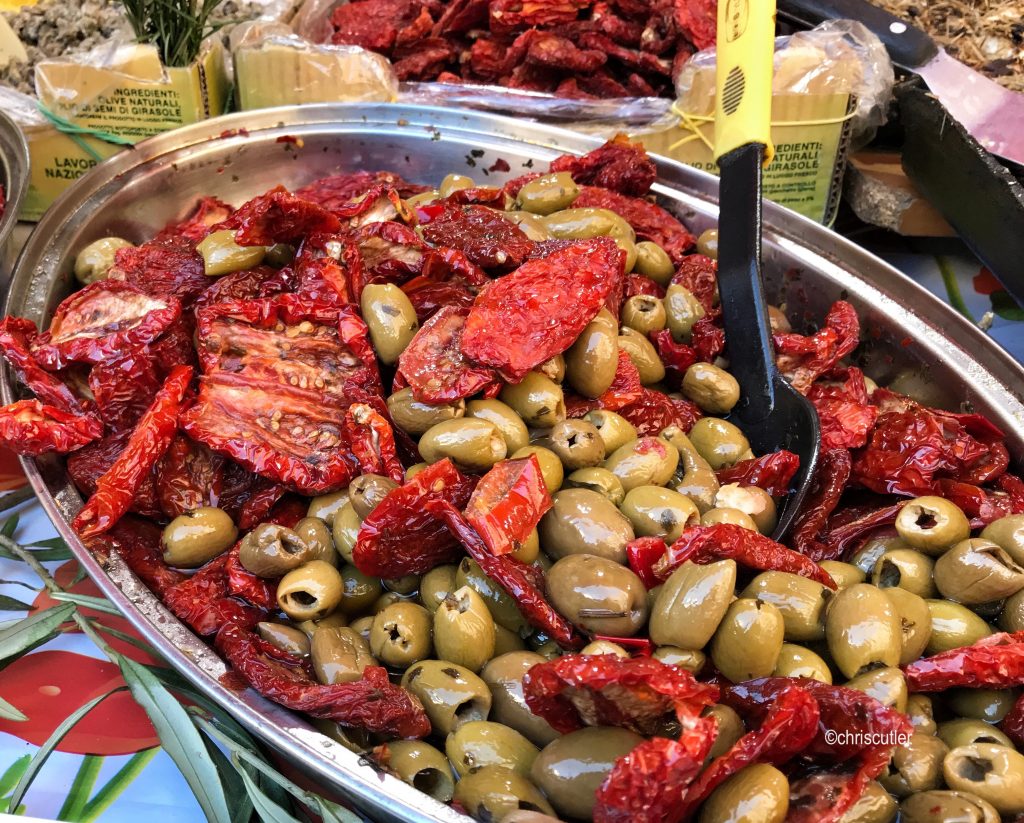 The Ballarò is a delightful mix of colors, smells, tastes, textures, and sounds. Walk through the mercato, and you'll hear the abbanniate (Sicilian word for yelling) of the vendors trying to attract buyers to their stalls. It's loud and chaotic, colorful and diverse, the pure essence of Sicilian life and culture.
Tip: Palermo has two other street markets, the Vucciria and the Capo. While the Ballarò it's the largest one, the other two are also fun to explore. The Vucciria, founded when the Arabs ruled the area, is the smallest—and grittiest—of the three.
Mercato delle Erbe
The largest covered market in Bologna's historic center, Mercato delle Erbe was declared a historic market by the city in 1949. While its name implies that it is a produce market, you'll find everything from fruits and vegetables to cheeses, meats, bread, and fresh pasta. This is a popular mercato with locals, and you'll see many buying ingredients for dinner at the different stalls.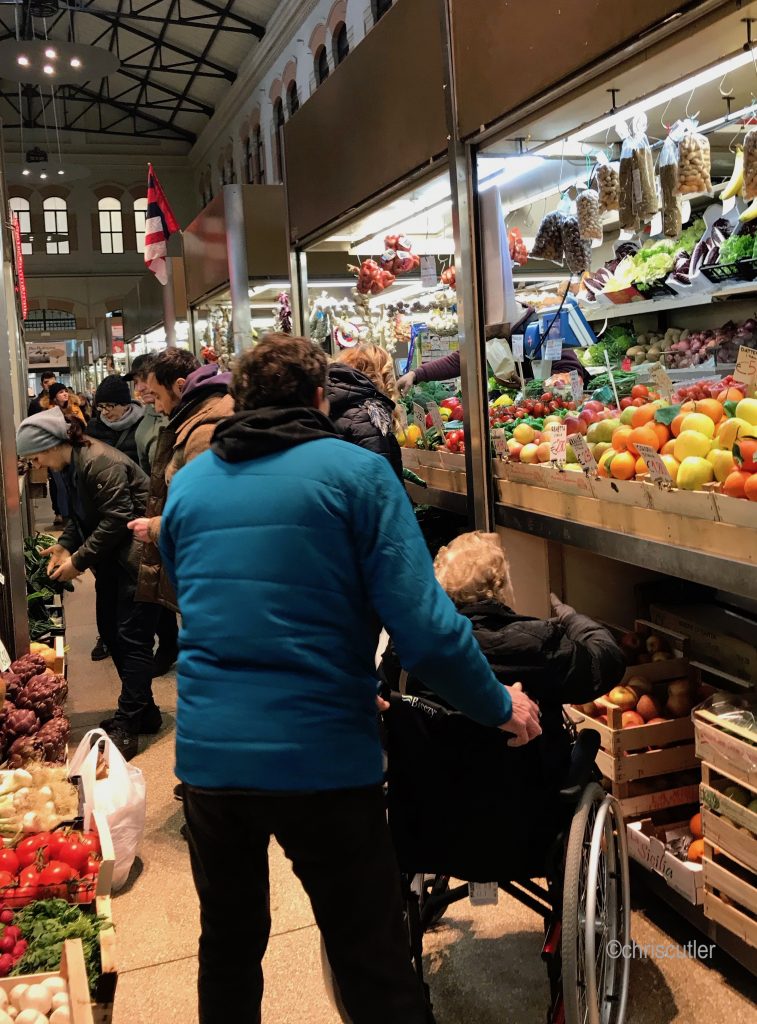 A few years ago, the market went through a renovation. Today, part of it is home to a few popular restaurants and wine bars. Once you finish shopping, you can relax and enjoy a meal or glass of wine. Towards the back of the market is a shop that sells roasted meats and vegetables that you can home for a quick delicious lunch or dinner.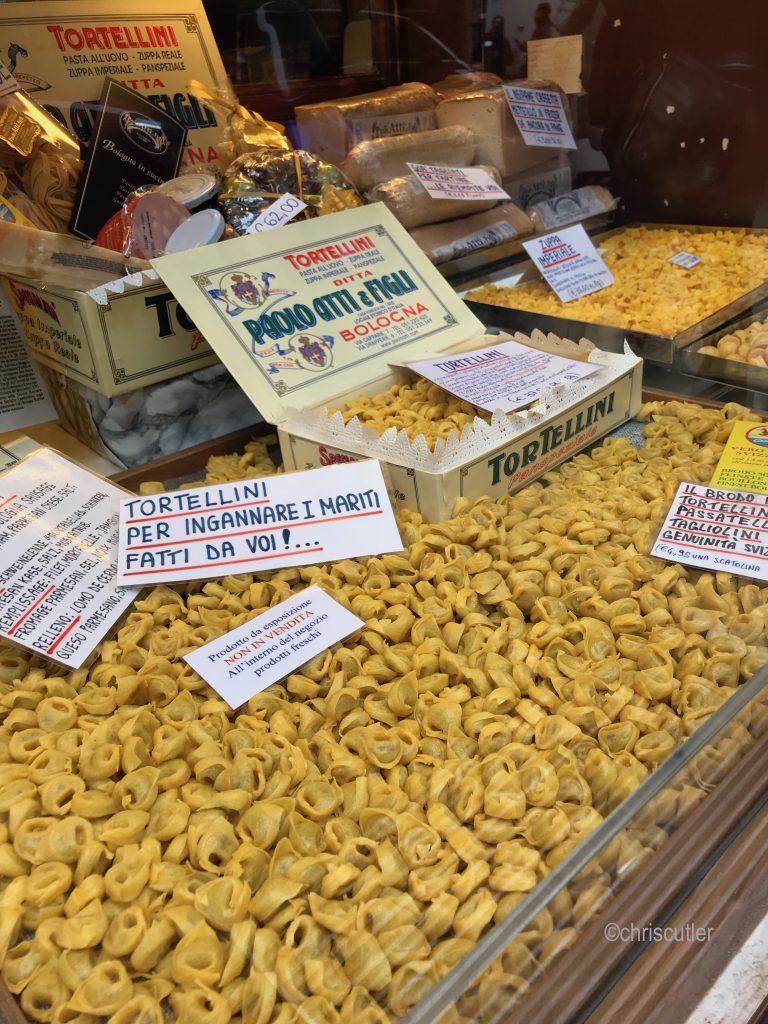 Tips: Bologna offers a variety of daily, weekly, and monthly markets. Be sure to check out Mercato di Mezzo near Piazza Maggiore. Since its renovation in 2014, it houses a number of cafes, restaurants, bars, stalls, and stores where you can experience the food culture of Bologna. Also, check out the fantastic Mercato Antiquario (antiques market) held in Piazza Santo Stefano on the second weekend of each month.
Mercato Albinelli
Like Mercato delle Erbe in Bologna, Modena's Mercato Albinelli is rather compact with mostly produce stalls in the center surrounded by more-specialized shops. While Modena has become more touristy thanks to its food scene, the Albinelli focuses on locals—both products and residents.
You will find here some of the best products of the Modena area. Look for the stall selling balsamic vinegar. The vinegar aged 25 years is heavenly on fresh strawberries or cheese. There are bakeries whose pastries and breads will delight you, a sandwich bar, and cheese shops that sell the area's famous cheese—Parmigiano Reggiano. If you are lucky to be there during cherry season, check out the amarene. Small, sour, and dark, these cherries grown in the area between Bologna and Modena.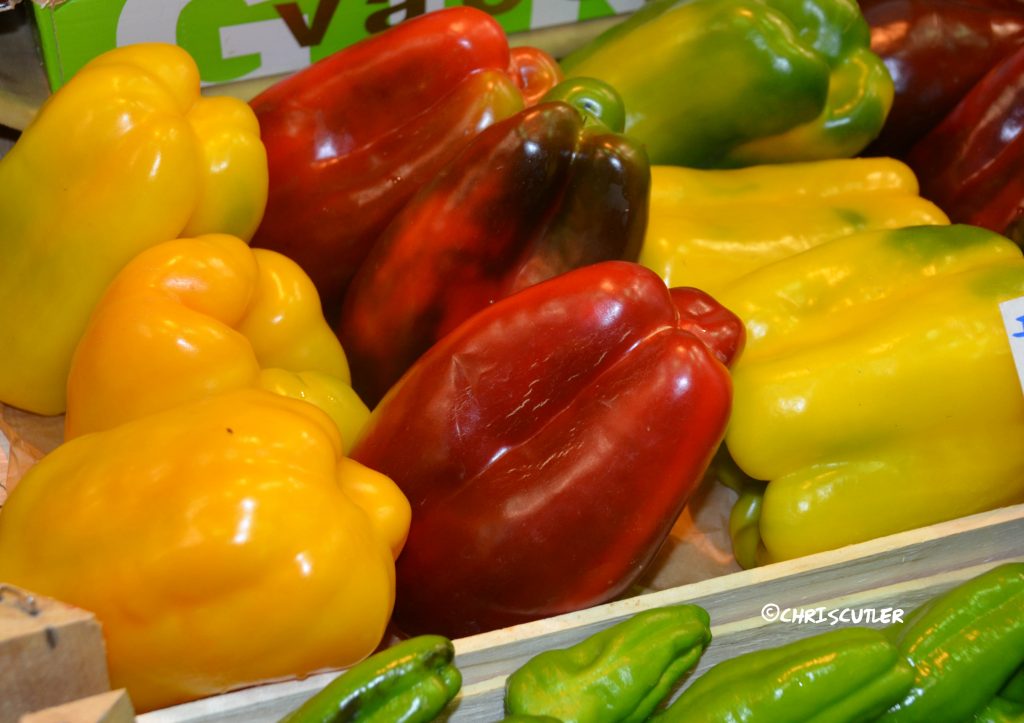 Tip: Look for Massimo Bottura, owner of Modena's three-Michelin-starred Osteria Francescana, who frequents the market to buy fresh produce.
---
Love visiting Italian markets? Don't miss reading…
To Market. To Market: Italian Market Etiquette & Tips
Al mercato. Al mercato: consigli di viaggio