Roccalvecce, in central Italy, is one of the best destinations to come across experiences that can capture your heart and elevate your spirit. It is a centuries-old village where you can encounter history and traditions, breathing the healthy oxygen of its unspoiled nature.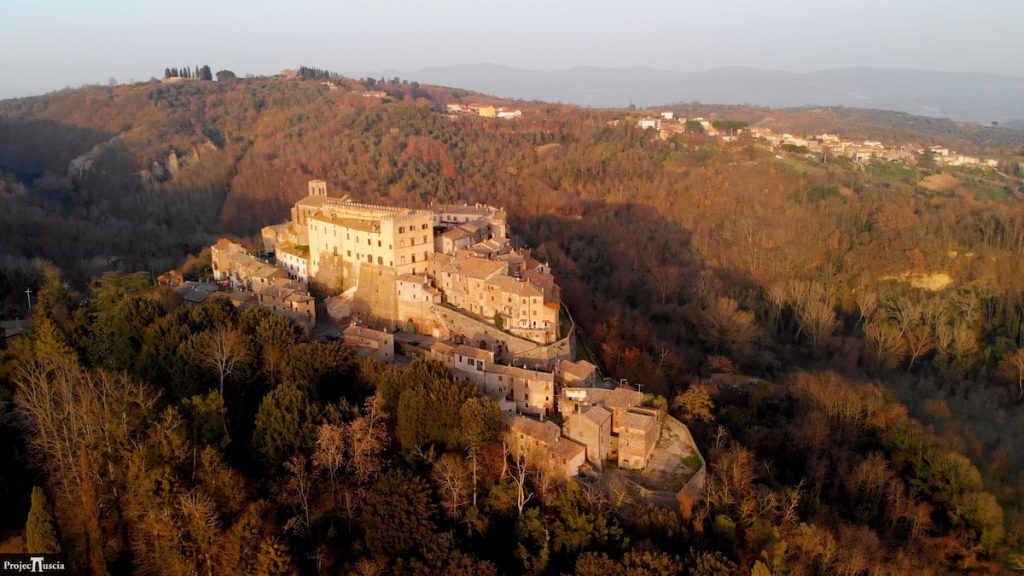 It is the ideal destination to practice meditation and soul purification.
Roccalvecce is also a mindful journey, where time is as slow as the pace of the elderly residents and where you can stay in a wonderful medieval castle like a noble of another time.
This small village stands between the eternal Rome and the famous lower Tuscany, but what makes it precious is just the fact that it is off these beaten-paths, over-touristy and heavily trafficked. It is an almost forgotten hamlet that proudly keeps withstanding time and depopulation. Though, its melancholy is also its strength since as it returns that sense of serenity and inner peace that is a real attraction for visitors and foreigners.
An Encounter with History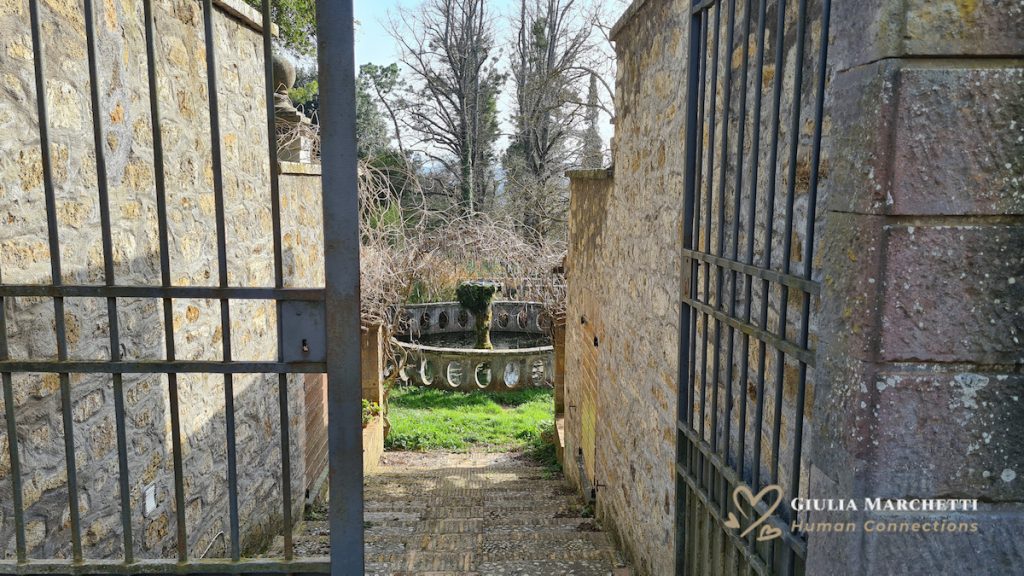 The town of Roccalvecce has very ancient origins and was certainly an Etruscan settlement, as evidenced by the findings throughout the surrounding area of tombs dating back to the 8th and 7th centuries BC. During the Middle Ages, around the 13th and 14th centuries, this village was called Rocca del Veccio from the name of the leader who had built it. In that historical period, in fact, wars often broke out between the Republic of Siena and the Papal State. Rocca del Veccio was located right on the border between these two belligerent states and held an important strategic position as a military outpost.
Magic at Costaguti Castle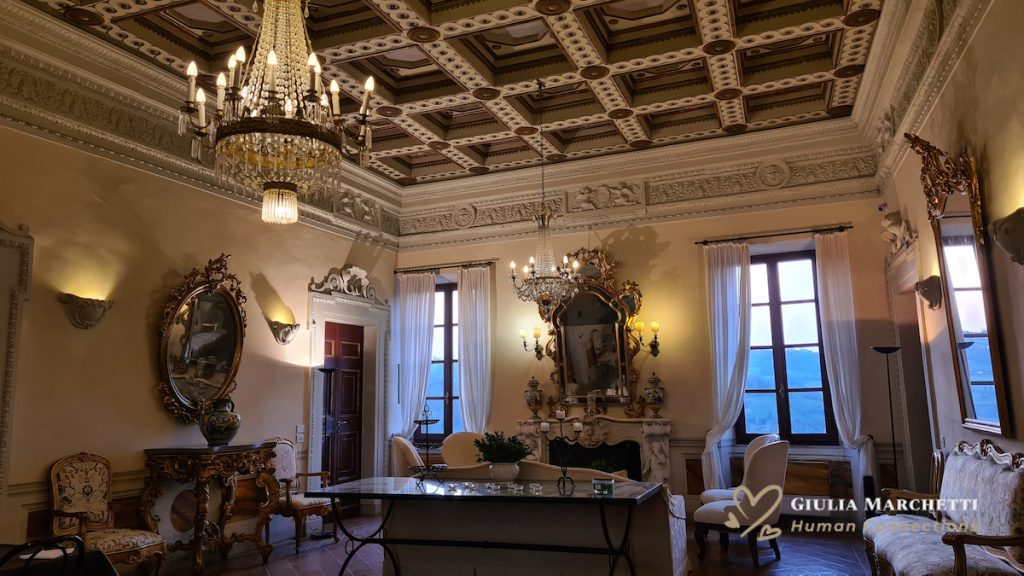 The Costaguti Castle, dating back to the 13th century, restored and well-preserved, overlooks the small hamlet. It is certainly a most exciting historical attraction and a fabulous place to stay.
For a few years, in fact, the castle has become what in Italy is called Albergo Diffuso (scattered hotel) and some sumptuous rooms have been transformed into hotel rooms equipped with every modern comfort, without affecting the historical integrity of the structure.
It is also possible to appreciate the castle for a simple visit of its noble floors and the armory located in the basement and once used as a cellar for the storage of wine and olive oil. The armory now hosts ancient armors that belonged to valiant war leaders of the noble family, and also precious tapestries depicting genealogical trees.
Purification of the Soul Through Tree Hugging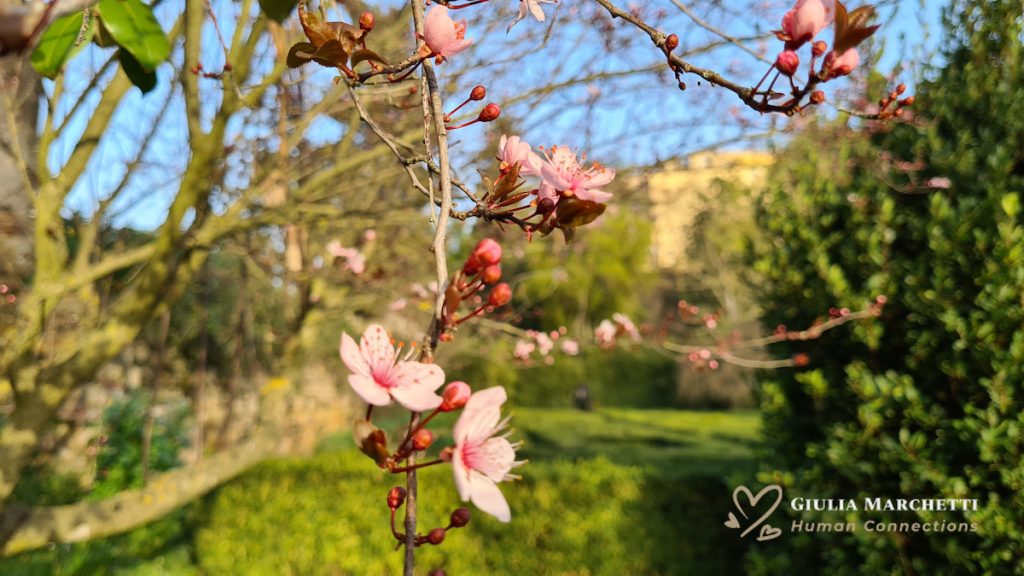 The monumental garden beneath the castle is an oasis of oxygen and pure energy. It is a wonderful park of 15,000 sqm that dates back to the 18th century. The park hosts rare exotic plants from all over the world and secular linden trees.
Here is the ideal natural environment for purification of the soul, inner meditation, and spiritual elevation.
Hugging trees is said to be a way to absorb energy from nature by increasing levels of serotonin and dopamine: the hormones responsible for the stillness of heart and emotional connections.
Tree hugging makes you feel happier and more in balance with your inner world.
Traditions
This pretty village has only 200 inhabitants, mostly elderly. Cats seem to be the real protagonists of the hamlet as they wander like good spirits through the alleys in search of pampering from the visitors.
Old wine presses and wooden barrels are scattered around the village as if to evoke the ancient tradition when wine was made at home by stepping on the grapes.
The sense of community and belonging is what most characterizes the inhabitants of Roccalvecce. If we are able to immerse ourselves deeply in this local culture, we can collect rich and meaningful experiences that will last forever in our memory as precious treasures. Travel can become our personal journey into a new cultural dimension that is already part of ourselves.
Roccalvecce is Above All Slow Travel
Slow travel is the key to better appreciating this small Italian village, adopting a mindset that focuses more on truly engaging experiences, and human connections rather than the frenzy of exploring many destinations. It is a way to reject conventional tourism and be more open to unique and engaging experiences.
If you too are looking for a secret place to encounter history and old traditions, enjoy the community, stay in a wonderful castle, practice meditation in contact with nature, visit Roccalvecce.
This slow journey will be a blend of inner experiences that will nourish your soul and fill your heart, forever.
Places to Visit In An Around Roccalvecce
Don't miss the tour of Teverina villages that includes Civita di Bagnoregio (The Dying City), the Ghost town of Celleno, and the fairy tale village of Sant'Angelo di Roccalvecce
Pay a visit to Ferento with its beautiful amphitheater in the ancient Roman city built on a previous Etruscan settlement. It is 15 kilometers from Roccalvecce
The Medieval Town of Viterbo 22 kilometers away
The beautiful town of Orvieto in Umbria 30 kilometers away
---
You may also enjoy reading…
Tree Hugging & Tarzaning in Trentino
Top 5 Reasons to Visit the Ghost Town of Celleno
Moving to Bardonecchia from the US During Lockdown