As part of a series I have called "Eating Italy", I am making one dish from each of the twenty Italian regions. My aim is to showcase the unique cuisine from each region, which is one of the things I find fascinating about Italian cuisine – each region has its own flavours and traditions, but what ties the dishes of each region together is the use of seasonal and local ingredients.
Sicily
Today I am focussing on Sicily; the largest region of Italy and the largest island in the Mediterranean. When I think of Sicilian food, I think of colourful and exotic ingredients, spices, and extravagant dishes that are full of agrodolce – sweet and sour – flavours. The rich diversity of Sicilian cuisine is a reflection of the tapestry of cultures – Arab, North African, Greek and Spanish – that have influenced the island.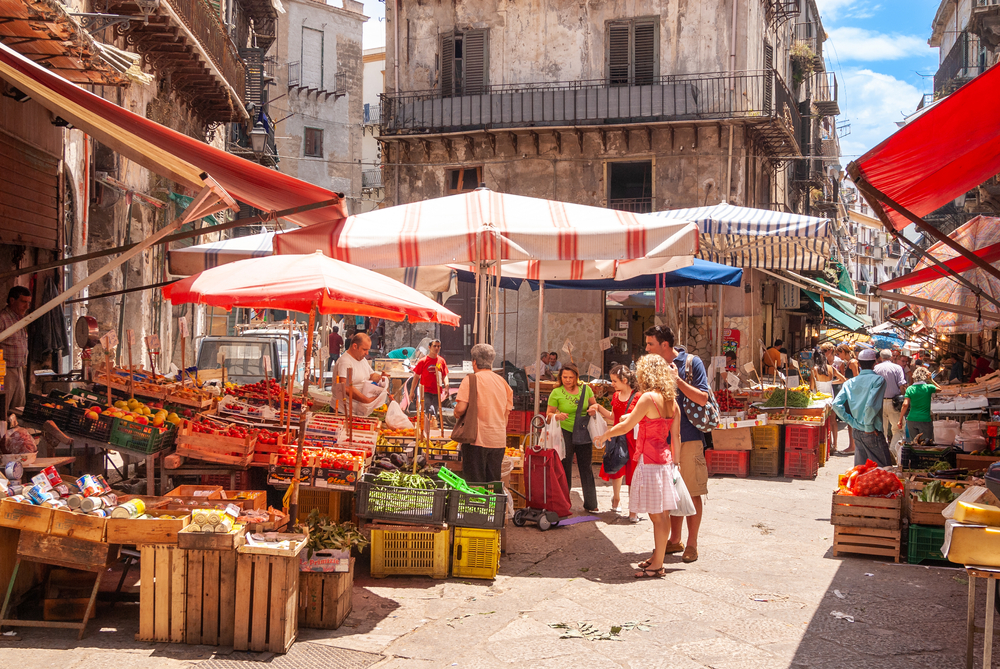 Whilst Sicilian dishes are abundant in a spectrum of flavours, what remains constant in each dish is the focus on the quality of ingredients. Sicily was the birthplace of the Mediterranean diet and in many, if not all, of Sicily's recipes there is an emphasis on fresh vegetables, grains, seafood, and, of course, olive oil. The volcanic soil from the active Mount Etna provides rich and fertile environment in which a variety of fruit and vegetables can grow year round. The melanzana – aubergine or eggplant – is an important part of Sicilian cuisine and features in many classic Sicilian dishes, such as pasta alla Norma, involtini di melanzane and caponata. The region is Italy's largest producer of aubergine.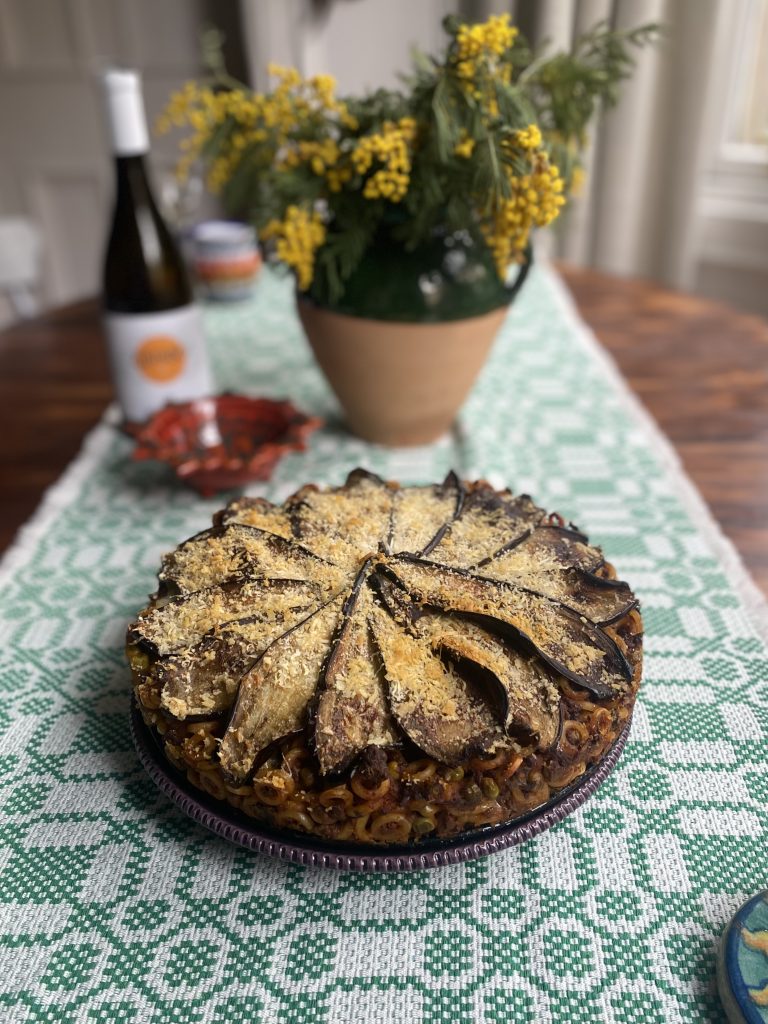 Timballo di Anelletti
The recipe that I am making to represent Sicily is timballo di anelletti; a baked pasta dish with ragù and peas, caciocavallo cheese and topped with the all-important melanzane. A timballo is a Sicilian aristocratic dish and was historically served at weddings. It was said that the anelletti pasta (which means 'little rings') represented the union of the spouses and were an evolution of the ring shaped bread eaten in the Roman marriage ceremony of confarreatio. It is mentioned in Giuseppe Tomasi di Lampedusa's 'The Leopard' and Anna del Conte has called it "the most famous baked pasta ever described in literature".
Perfect for Sunday Lunch
Nowadays, it is popular to serve a timballo on special occasions and over the festive period, but I think it works just as well served at a Sunday lunch with your family. Although it is relatively time consuming to make because of the different components, each component is easy to make and once it is assembled, you can put it into the oven and relax.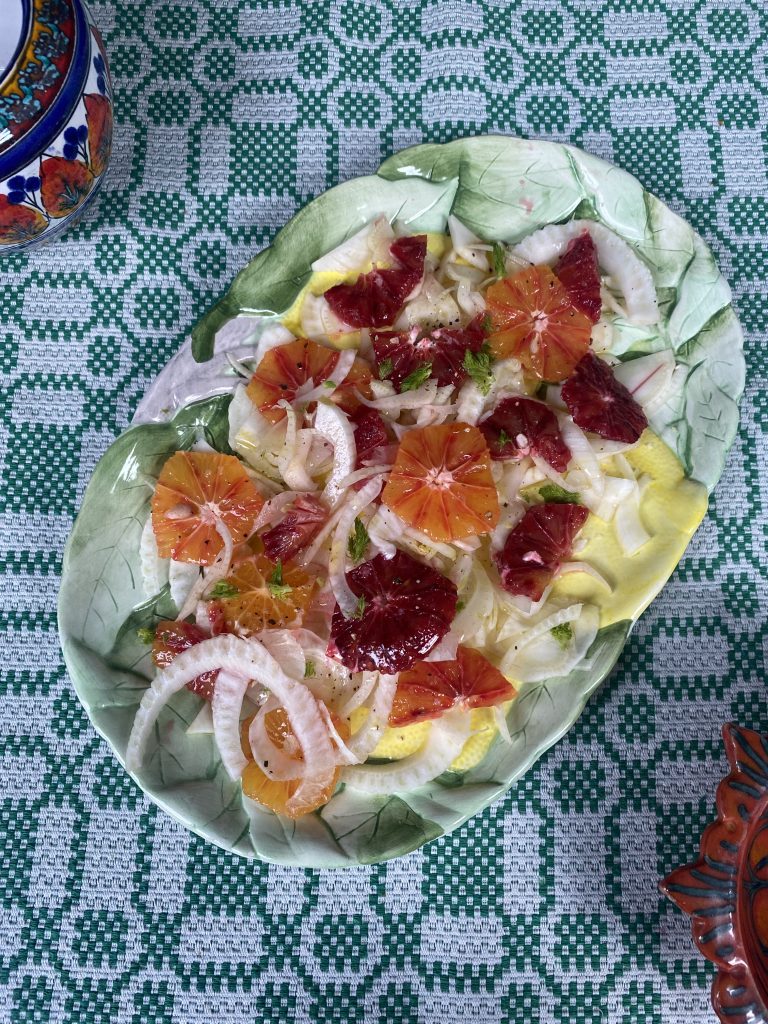 I served it with a fennel and blood orange salad and a glass of Zibibbo wine, which was a great combination.
I hope you recreate and enjoy this recipe – buon appetito!
The Recipe: Timballo di Anelletti
Ingredients (serves 8)
Soffrito (1 carrot, 1 white onion and 2 sticks of celery – all finely chopped);
2 cloves of garlic, finely chopped;
A pinch of dried oregano;
400g beef mince;
About half a bottle of good quality red wine;
One tablespoon of tomato purée;
350g passata;
A handful of fresh basil and parsley, finely chopped;
200g frozen or fresh peas;
2 to 3 aubergines, thinly sliced lengthways;
400g anelletti pasta;
200g caciocavallo cheese, cut into cubes,
100g parmigiano reggiano, grated,
Around 2 to 3 tablespoons of breadcrumbs;
Extra virgin olive oil;
Salt and pepper
Method
Begin by making the ragù (this can be done a day or two in advance if you have the time). Add a couple of tablespoons of extra virgin olive oil to a saucepan on medium heat, then sauté the soffrito until the onion has become translucent.
Add the garlic and oregano, and sauté for a further minute.
Then, add the mince, season with salt and pepper, and cook until it is brown.
Add the red wine. Once it has reduced, add the tomato purée and passata.
Let the ragù simmer on a low heat for at least 1 to 2 hours – the longer the better. Add water if necessary.
Once the ragù is almost done, add the basil, parsley and peas, and simmer for a further 10 minutes.
Cut the aubergines thinly lengthways (leave the skin on). If you have one, you could use a mandoline to do this.
Sprinkle the aubergines with salt and place them on a tea towel or leave them in a colander to drain for about an hour. Pat the aubergine dry.
You can then either fry or grill the aubergine. I drizzled mine with extra virgin olive oil and grilled for around 15 minutes. Again, you can prepare the aubergine in advance if you have time.
Add the pasta to a pan of salted boiling water for around 3-4 minutes, then drain and add to the ragù. The pasta should be undercooked, because it will cook further when it is baked.
Assemble
Now, it is time to assemble the timballo. Pre-heat the oven to 200°C/390°F.
Add about a tablespoon of olive oil to a round spring form cake tin or bundt tin of about 20 to 25 inches in diameter. Make sure you use a tin that has enough depth. Coat the tin in the olive oil to prevent the timballo from sticking, then add the breadcrumbs to the bottom and sides of the tin.
Add about half of the pasta and ragù mixture to the tin.
Add about half of the caciocavallo and parmigiana cheese, then top with the rest of the pasta and ragù mixture and press it down firmly to ensure that it will hold its shape once it has cooked.
Add the rest of the caciocavallo and then layer the aubergine on top.
Sprinkle the remaining parmigiano and drizzle it with some extra virgin olive oil, then bake for around 30 minutes or until it is golden.
Leave it to cool for around 15 minutes before trying to remove it from the tin.
Cut into slices to serve. Enjoy – buon appetito!