NIAF's 45th Anniversary Gala Takes Place on October 31st
On Saturday, October 31st, the National Italian American Foundation (NIAF) will honor Dr. Anthony S. Fauci, Director of the National Institute of Allergy and Infectious Diseases at its virtual 45th Anniversary Gala.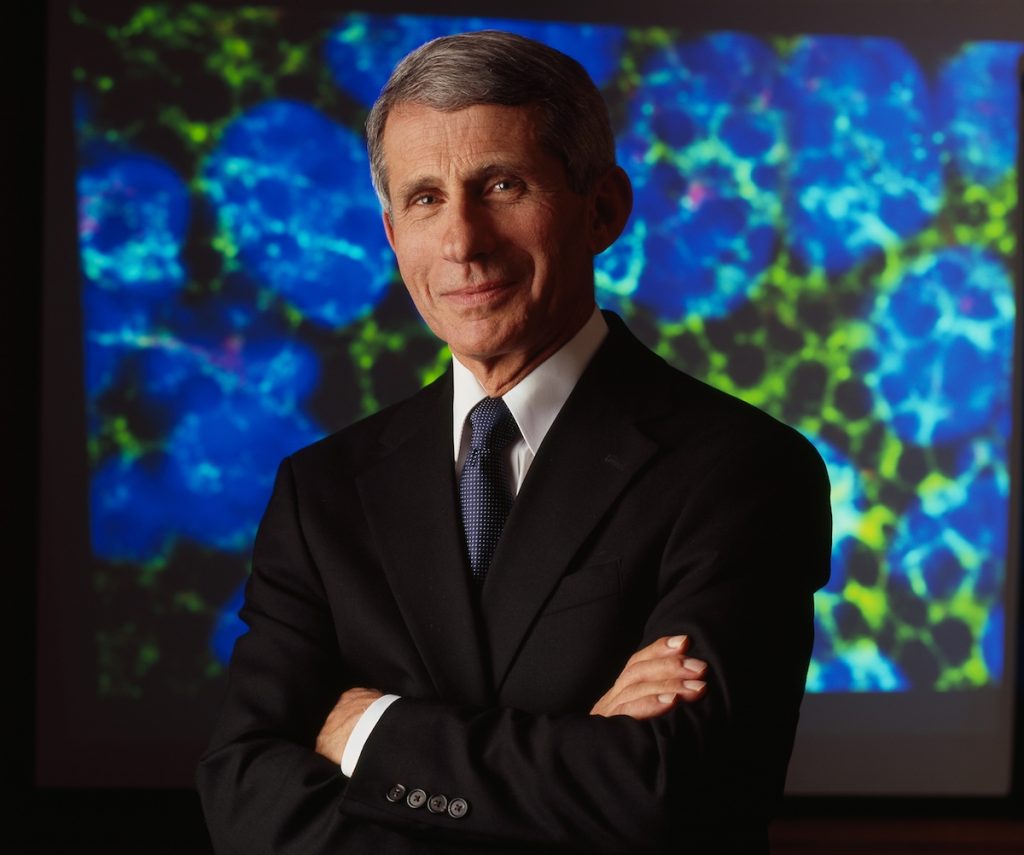 Siciliano and Napolitano Roots
Dr. Fauci (Anthony Stephen Fauci) was born on December 24, 1940 in Brooklyn, New York. He is the second child of first generation Italian-American parents Stephen and Eugenia. His paternal grandparents were from Sciacca, Sicily and maternal grandparents from Naples.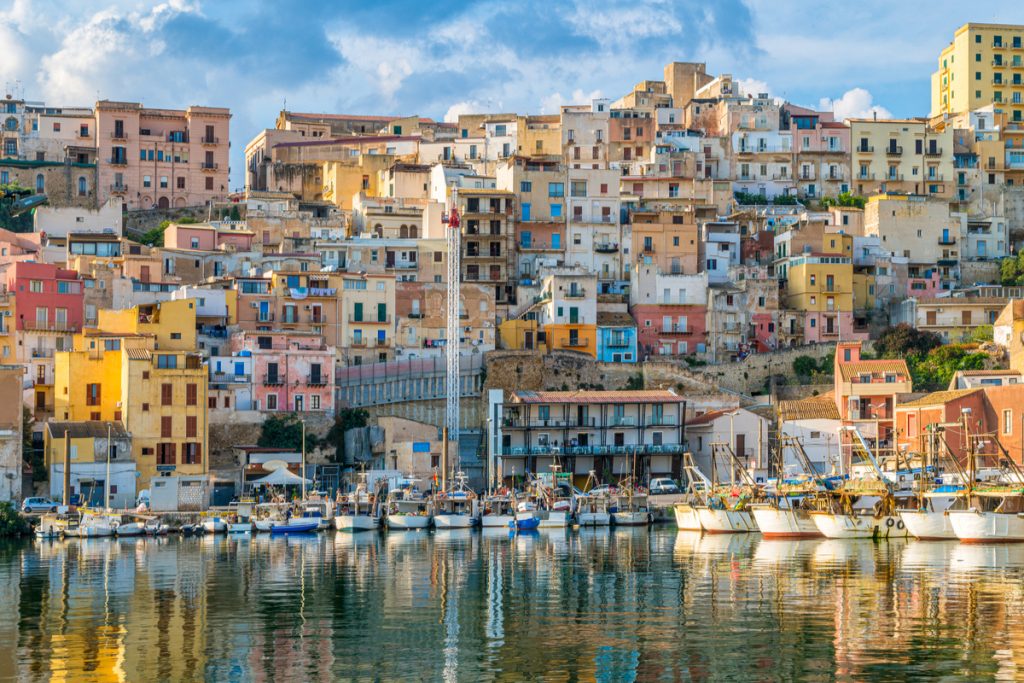 Dr. Fauci's parents owned the Fauci Pharmacy in Brooklyn and from an early age, Dr. Fauci would deliver prescriptions using his bicycle. He attended Catholic elementary and high school and in 1966, graduated first in his class from Cornell Medical College.
Over 50 Years at NIAID
Dr. Fauci's career at the National Institutes of Health's National Institute of Allergy and Infectious Diseases (NIAID) began in 1968. He was named Director of the NIAID in 1984 under President Ronald Reagan.
Throughout his career, Dr. Fauci has received numerous recognitions including the Presidential Medal of Freedom, National Medal of Science and holds forty five honorary doctoral degrees from universities around the world.
Italian and Italian-Americans Pay Tribute
NIAF is the United States' premier Italian American organization serving as a bridge between the United States and Italy, strengthening mutual understanding through governmental, economic and cultural ties. An interview with Dr. Fauci and conducted by NIAF Chairman Patricia de Stacy Harrison, president and CEO of the Corporation for Public Broadcasting (CPB) will be premiered at the Gala.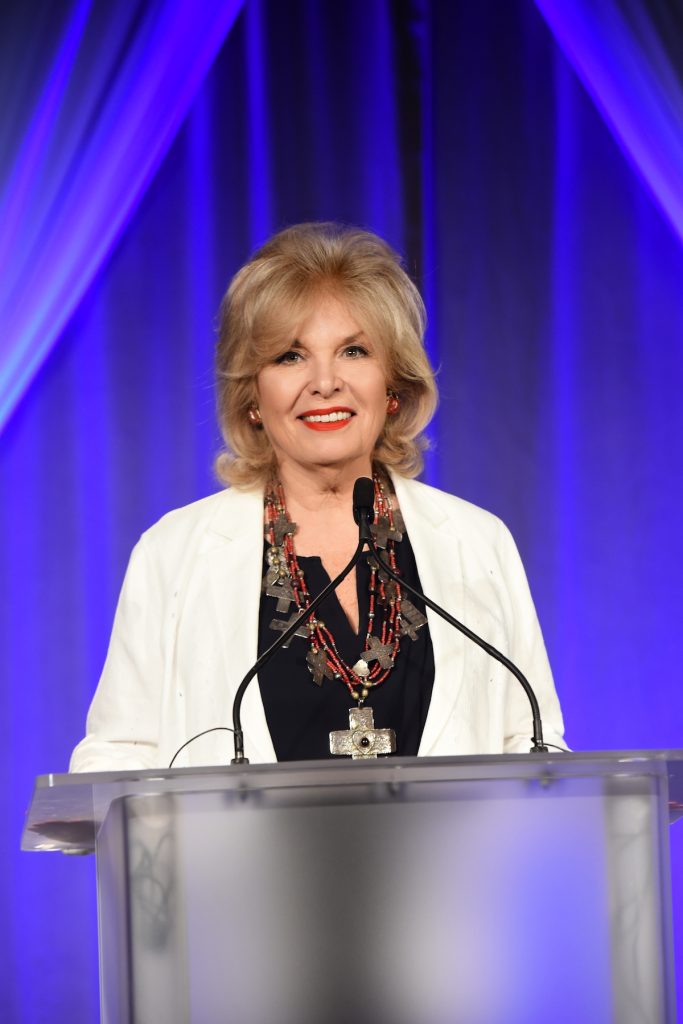 "It was an honor and a pleasure to sit down—virtually—with Dr. Fauci and hear how proud he is of his Italian American heritage," said Harrison. "We look forward to bringing our Italian American community together to honor Dr. Fauci for his leadership, his extraordinary contribution to lifesaving health research and to celebrate our shared Italian American heritage and values with him during NIAF's Gala. This interview is a sentimental and powerful contribution to the Gala's special program."
Dr. Fauci will be presented NIAF's 2020 Leonardo da Vinci Award for Leadership in Health and Science. The award is an original sculpture of Leonardo da Vinci, created and executed by Dante Mortet, a sixth-generation Italian sculptor in Rome whose family began making chalices for the Pope more than 120 years ago.
In addition, notable Italians and Italian American celebrities who will offer special tributes include: Leonardo DiCaprio, Robert De Niro, Martin Scorsese, Andrea Bocelli, Francis Ford Coppola, Tony Bennett, Al Pacino, Frankie Valli, John Turturro and Isabella Rossellini.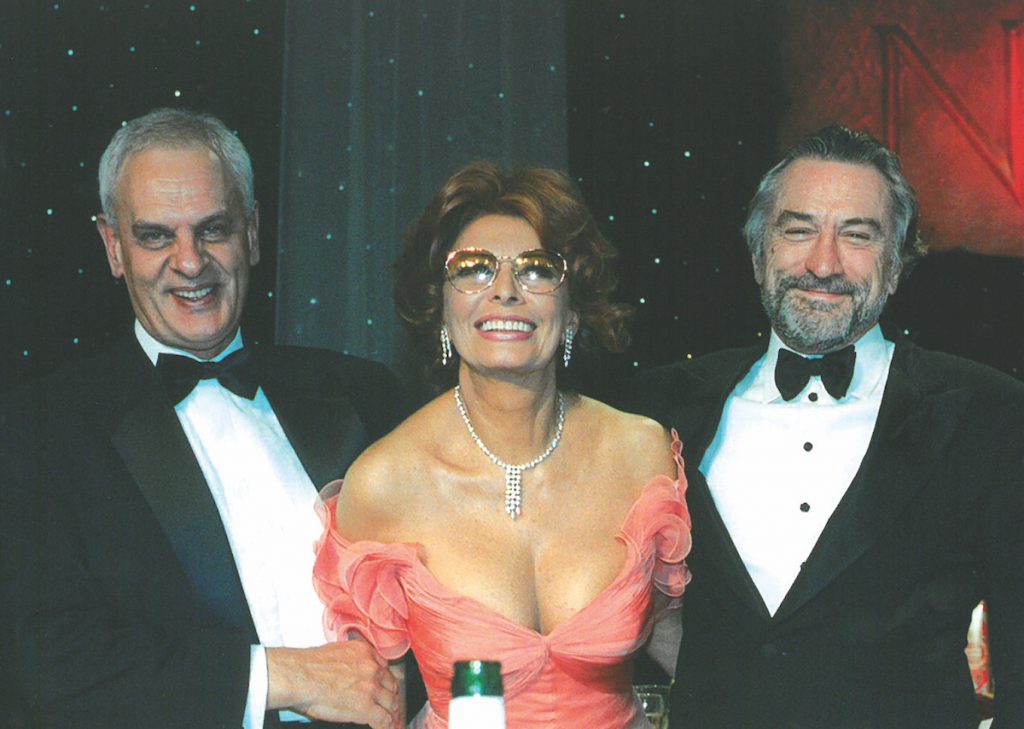 Rossellini comments, "Not only is [Dr. Fauci] a special Italian American—and we're very proud of him… but he is also representing the best of America," said Isabella Rossellini, award-winning filmmaker and actress. "In this challenging time, we do need the medical community to guide us and I am confident and grateful to Dr. Fauci for leading the effort… Tantissimi auguri e molti molti complimenti. Grazie."
Fauci Fettucine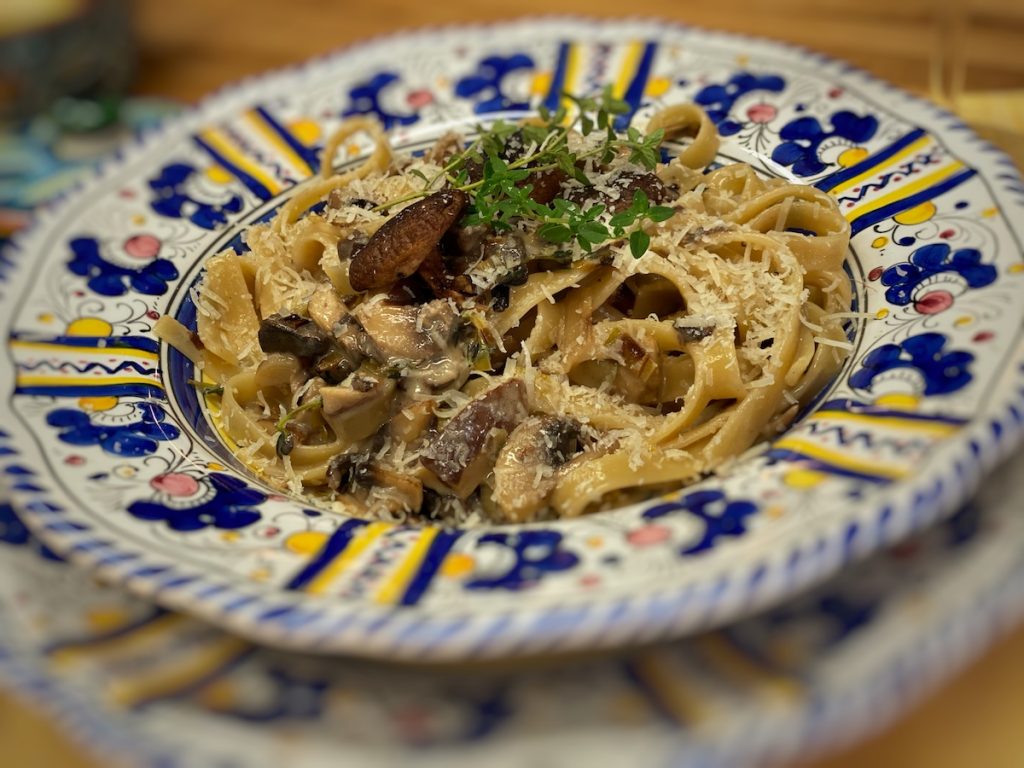 Finally, guests are encouraged to prepare a special Italian dish that can be eaten while watching the NIAF 45th Anniversary Gala online. Mary Ann Esposito, celebrity chef and host of Ciao Italia with Mary Ann Esposito, America's longest running television cooking series, created the Fauci Fettucine with Fresh Mushrooms recipe in Dr. Fauci's honor. The recipe will be shared with guests if registered by October 30th at midnight.
How to Attend the NIAF's 45th Anniversary Gala
Tickets are $100.00 for a non-NIAF member and free for NIAF Sustaining Members. For more information, visit www.niaf.org/gala.
Twitter: @niaforg
Instagram: @niafitalianamerican
Facebook: @niaf.org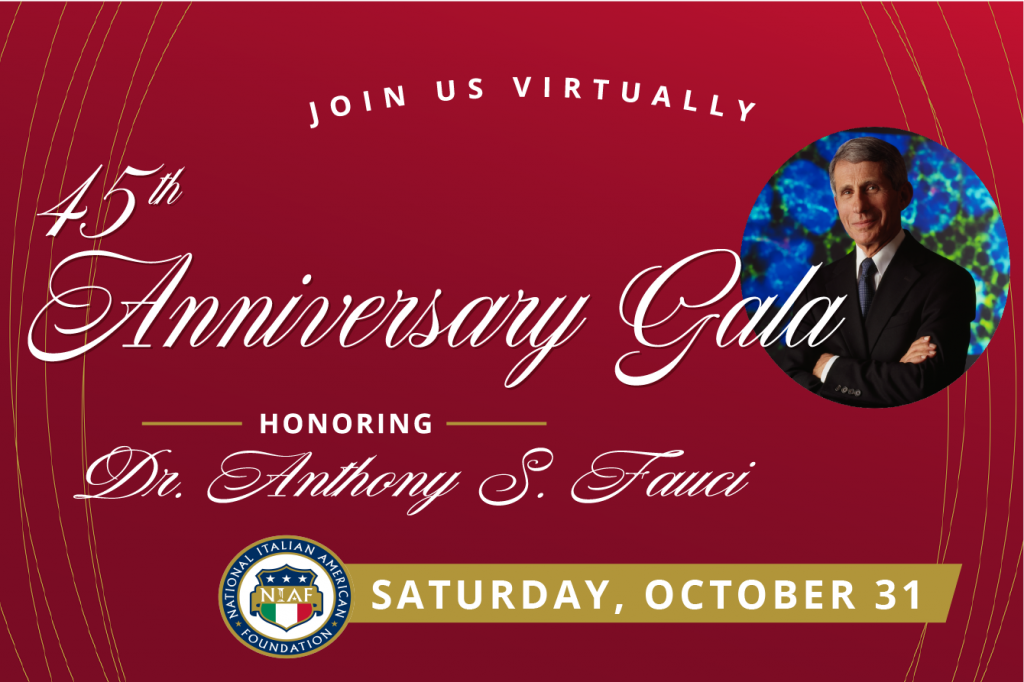 Read Live in Italy Magazine's most recent travel to Italy news at this link.