Meet Stanislao Maria Caterino, CEO
Listen to the full interview about buying a home in Italy on our "Italy Answered," Podcast on SoundCloud.
Recently we spoke with Stanislao Maria Caterino, founder and CEO of Gold Eagle Real Estate about buying a home in Italy. Stanislao is a specialist in luxury properties located primarily in the Tuscany and Amalfi Coast areas. Although, we focused our discussion on luxury real estate properties, there's a link to his other business that features average priced homes for sale and rentals. (See the end of this article.)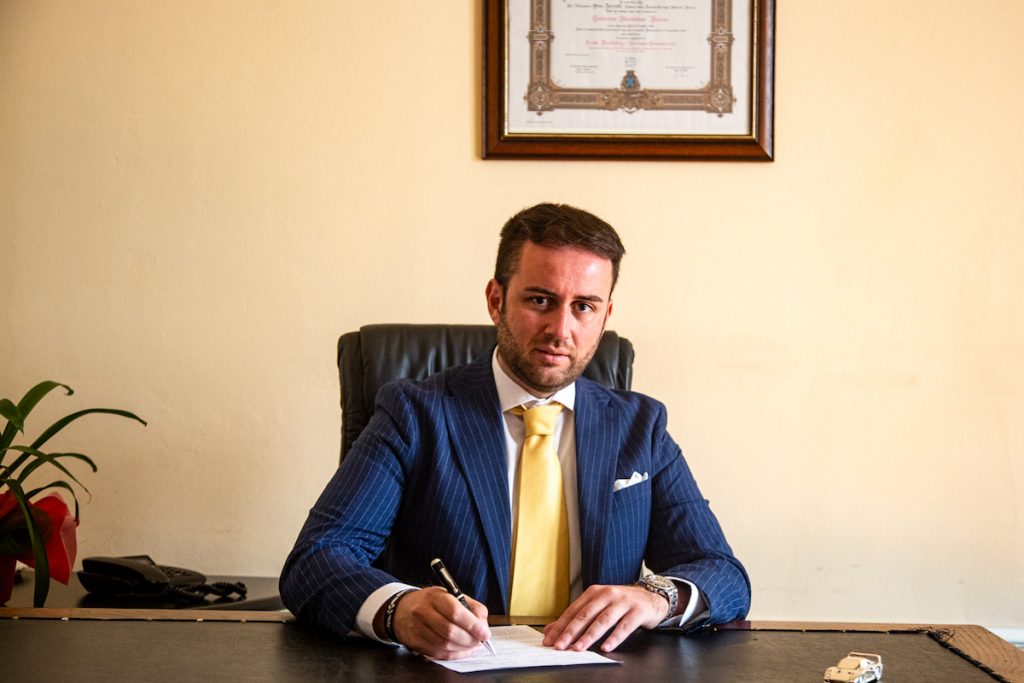 Stanislao Maria Caterino, founder of Gold Eagle Real Estate
Stanislao holds a Masters' Degree in Economics specializing in commercial strategies from Università degli Studi di Parma, a Bachelor's in Business Administration from Università degli Studi della Campania Luigi Vanvitelli, among other licenses and credentials related to both real estate and tax consulting.
Prior to owning his own businesses, Stanislao worked in the field of corporate auditing and foreign tax consulting for multinational companies.
His decision to invest in Tuscany is dictated by an in-depth analysis of the Italian real estate market and his desire to have a healthy lifestyle. He believes that Florence, Chianti, Montecatini Terme, Siena, Positano, Forte dei Marmi and Versilia are among the most beautiful cities in Italy and very popular for real estate investments. These places are also landing places for Italian and foreign investors due to their historical tourist location which produces a healthy local economy.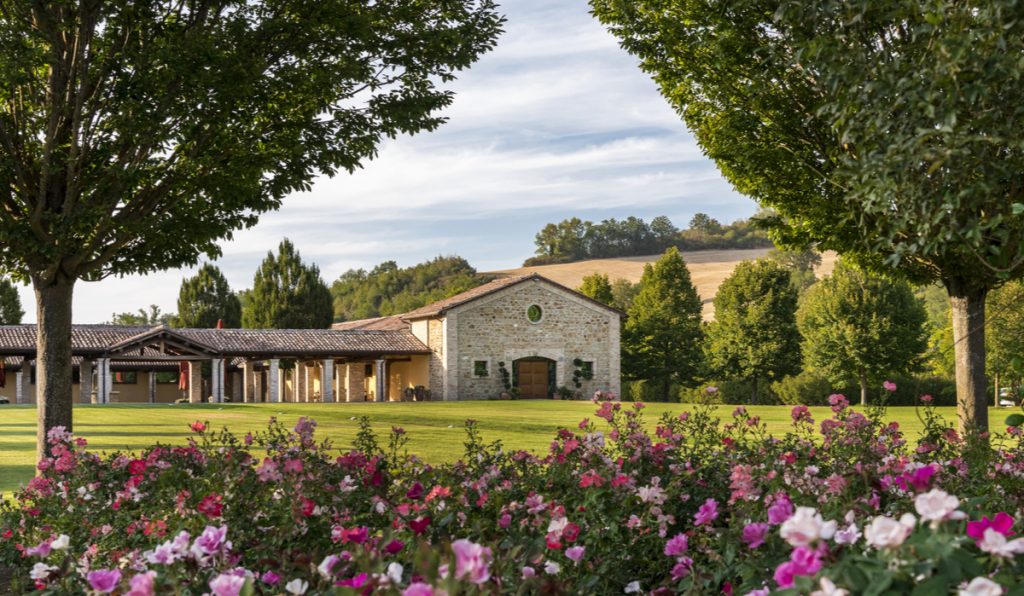 Is buying property in Italy and in particular, Tuscany a good investment?
Buying a property in Italy is an excellent investment for several reasons. First of all, if you think in terms of business, the latest "travel trend" study conducted by a global travel search engine (Skyscanner) has established that Italy is in fifth place in the world as chosen destination for holidays. So buying a property in the Tuscan cities of art such as Florence, Siena, Pisa, is certainly an excellent investment.
Secondly, if you consider the quality of life, Italy guarantees (as everyone knows) some of the most unique landscapes in the world, clean air and exquisite food. So, Italy is a great place to relocate.
What are the most important luxury amenities desired by American investors? Do these needs change from buyers from other English speaking countries?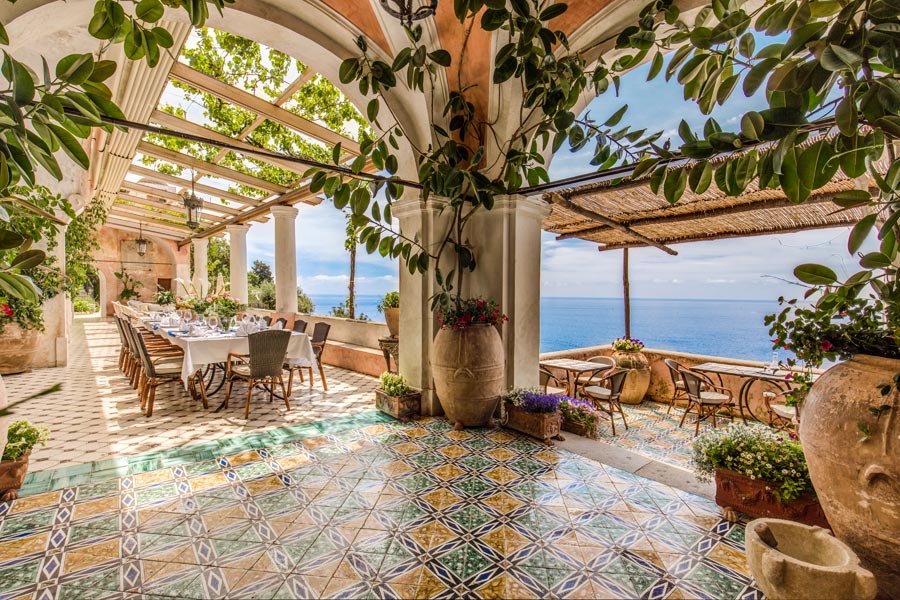 From our experience, American customers are divided into two categories: those who love the coast and those who love the countryside. Both pay more attention to the position than to the size. The former, for example, love Villas facing the sea or facing the lake and for them the water is relaxing. The second love brick or stone houses typical of Tuscan architecture, especially present in the city of Siena and in the neighboring cities.
The needs are mostly the same for almost all customers from other English-speaking countries.
Who is available to help potential buyers with contracts when they know very little or no Italian?
In Italy it's very rare to meet qualified, English-speaking professional who are able to offer consulting for foreigners even if they are very good at their job. Recently, new generations speak English more. Gold Eagle Real Estate, the brokerage company that I represent, also offers contract consulting for English speakers.
What percentage of the home price is required for deposit?
There is no precise rule. Usually to buy a house in Italy, it is necessary to sign a proposed purchase of the property to the seller through a real estate agency with a deposit check of approximately 20% of the proposed purchase price. It is very important in this regard to rely on a professional real estate agency.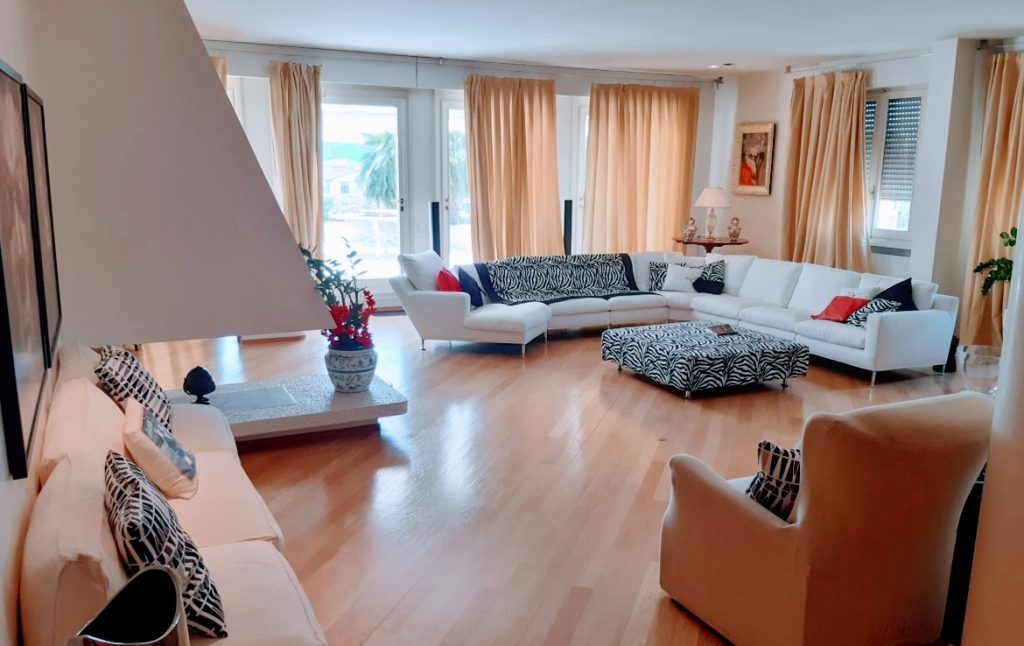 Are there mortgage opportunities for foreigners? If so, how can a potential buyer find out more?
Yes there are. It is possible for non-residents to acquire a mortgage with the same general rules of Italian borrowers. Mortgages can be obtained for 80% of the purchase price and maximum 1/3 of the income as installment. Potential buyers can ask information from Italian real estate brokers, credit brokers (but in this second case they will have to pay a commission) and Italian banks.
What is the current mortgage rate in Italy and what would be required by a bank to secure lending?
The fixed rate is around 2% and the variable rate around 1%. It is very important to prove that you have a stable income.
On your website, you also have listed rental properties of luxury villas. Are these long-term rentals? If so, what are the basic terms and conditions i.e. deposit
We have for rent two of the most exclusive and kingly Luxury Villas which have hosted Hollywood actors. Both properties are seafront on the Amalfi coast and specifically in Positano. The Villas are available to rent on a weekly basis. The price depends on the period. For example, the period from the 30th of May to 3rd of October is considered high season and it's more expensive. However, the price includes many services such as concierge and a cooking staff with an Italian master chef at disposal of guests 8 hours per day. Other amenities are a library, a spa and massage room.
A security deposit is required and must be given to us and will be released to the client once the owner has checked that there aren't damages. Upon arrival, a cash deposit must be given to the host for the payment of food and beverage or extra services.
We also offer to our clients property research service for long-term rentals. In general, owners ask for a security deposit of 3 or 4 months' rent. Our commission usually is equivalent to just one month's rent.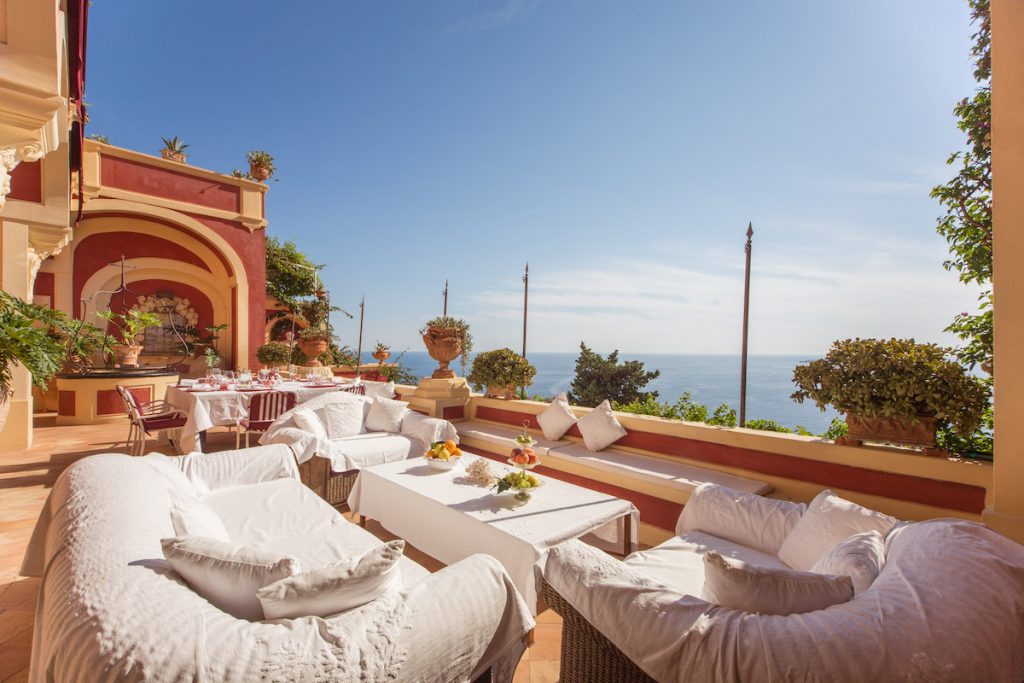 When buying a luxury property in Italy, is it difficult to rent a home as a vacation rental if the owner for example, is American and can only obtain a visa for three months?
An American citizen can buy a luxury property in Italy and he can rent it as well. For this purpose, a US citizen must apply for an elective residence visa. The elective residence visa allows entry to Italy for foreigners who intend to settle in our country and who demonstrate that they have sufficient resources to maintain themselves independently without exercising any work activity.
The applicant must first demonstrate the availability of a house to be elected as a residence, so it's necessary that he buy a house beforehand. And, second, provide economic resources such as pensions, annuities, real estate, stable economic-commercial activities or from other sources other than subordinate work. Once the foreigner has properly entered Italy, he/she must submit a specific request for a residence permit within 8 days.
From selecting a property, to purchase, title search, survey, closing etc., can a real estate professional help a foreigner buyer through all of these stages?
Yes, the job of a real estate agent is precisely to follow the buyer/customer in all phases of the purchase from the personalized search of the property to the notarial deed.
Read a recent update to this article, Understanding Property Taxes in Italy.
More Information on Gold Eagle Real Estate
Instagram: gold_eagle_real_estate
If you're not looking for a luxury property, Stanislao also owns Immobiliare Eagle Real Estate. You can search for homes for sale and rent here.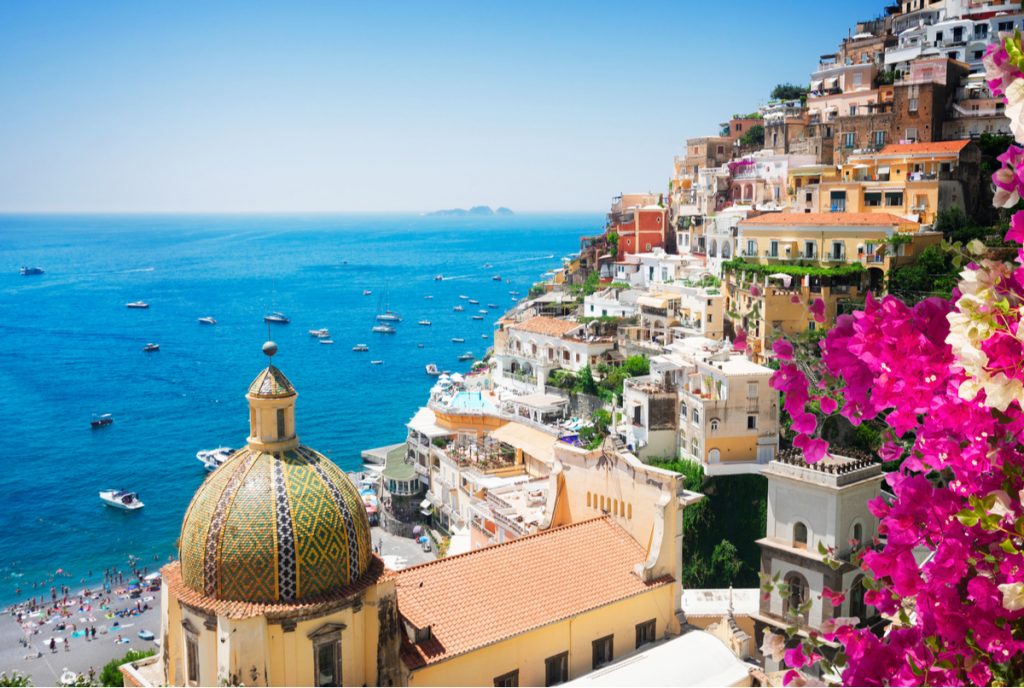 Be sure to subscribe to Live in Italy Magazine for future updates on buying a home in Italy.