The enchanting Monferrato area stands as a hidden gem, quietly beckoning travelers to discover its myriad charms. Often overshadowed by its more famous neighbors, such as the bustling cities of Turin and Milan, Monferrato offers a serene escape from the tourist crowds.
Monferrato's allure lies in its picturesque landscapes, where rolling hills, vineyards, and orchards stretch as far as the eye can see. This bucolic setting has earned it recognition as a UNESCO World Heritage Site, a testament to its historical and natural significance.
Steeped in history, Monferrato boasts a tapestry of medieval towns, ancient castles, and centuries-old traditions.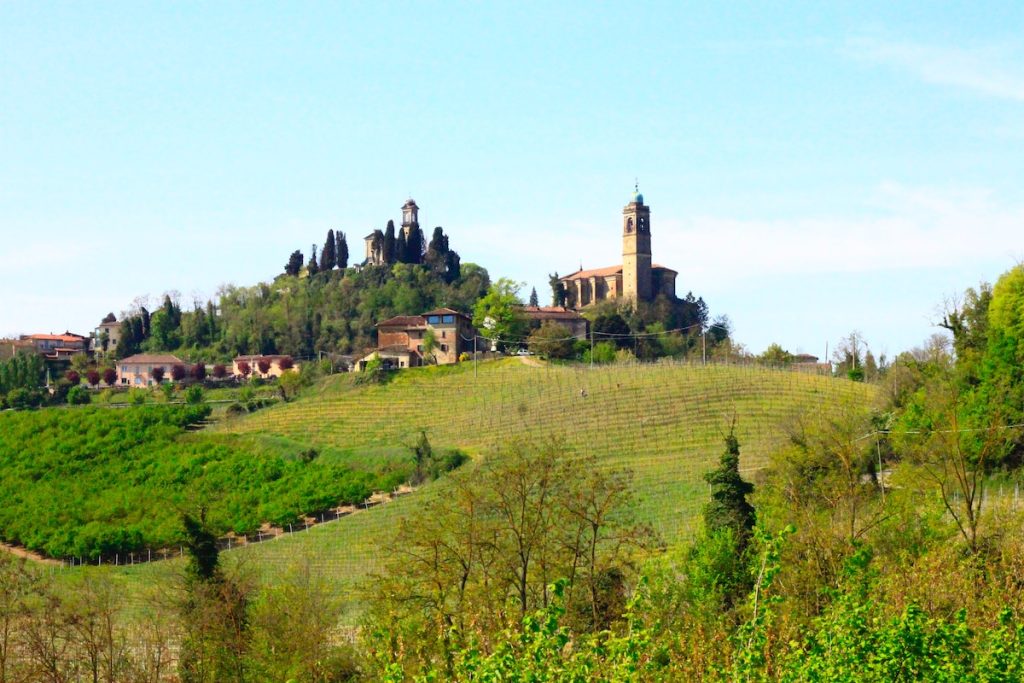 Three Unforgettable Days
Over the course of three unforgettable days, I embarked on a journey through this captivating territory, where rich history, breathtaking landscapes, and culinary treasures awaited at every turn. From the moment I set foot in this enchanting corner of Italy, I was transported to a world where time seemed to slow down, and the essence of rural charm permeated the air.
In this article, I invite you to join me as we explore the magic of Monferrato, unveiling the historical tapestry woven into its medieval towns, the tranquility of its rolling hills, and the delectable flavors that define its farm-to-table cuisine. Each day brought new adventures and insights, leaving me with a deep sense of wanderlust and a genuine appreciation for this hidden gem in the heart of Piemonte.
Day 2
As the first rays of sunlight cast a warm glow over the Monferrato region, I arrived with a sense of anticipation, ready to uncover the historical treasures that lay within this hidden gem. The moment I stepped foot in Monferrato, I was welcomed by a sense of tranquility that seemed to permeate the very air I breathed.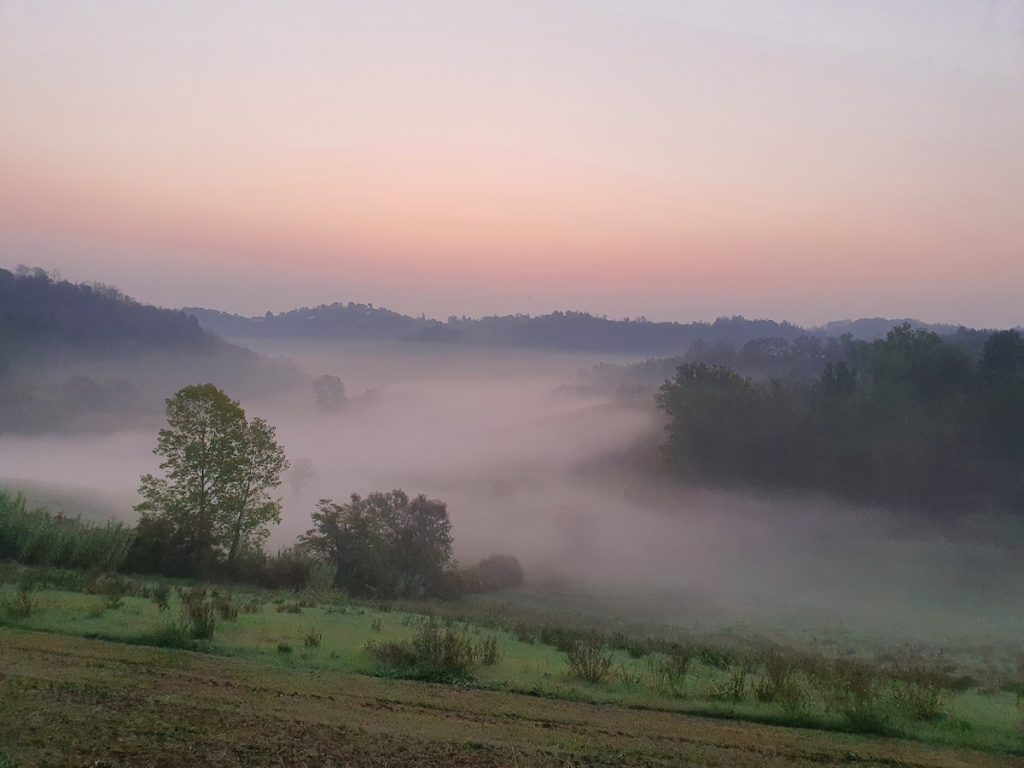 First Impressions
The beauty of Monferrato was undeniable. The landscape was a patchwork of vineyards, orchards, and rolling hills, creating a vista that captured the essence of rural Italy. The quietude of the countryside was punctuated only by the occasional church steeple rising majestically from a charming village. It was a world away from the hustle and bustle of city life.
My first stop took us to the Castle of Costigliole d'Asti, a captivating symbol of the region's history. There, I explored the centuries-old walls, imagining the stories that echoed through its stone corridors. The castle offered a window into the past, where knights and nobility had once ruled.
Barbaresco
Next, I ventured to the town of Barbaresco, renowned for its contribution to the world of wine. As I strolled through its charming streets, I were surrounded by vineyards that had produced some of Italy's most celebrated wines for generations. This town's history was intertwined with the art of winemaking.
My journey continued to the picturesque town of Neive, another jewel in Monferrato's historical crown. Its well-preserved streets and architecture took us back to a time when life had moved at a gentler pace.
Cascina Castelet: A Winemaking Gem in Monferrato
In the afternoon, I delved into the region's winemaking tradition at Cascina Castelet, a winery where the passionate vintners created magic in every bottle. There, I had the chance to taste the wines that made Monferrato famous and gain insight into the winemaking process. Cascina Castelet was a place where history and wine converged. The winery's roots traced back generations, and each bottle told a story of family heritage and a deep connection to the land.
Cascina Castelet
Cascina Castelet is renowned for producing a range of exquisite wines that capture the essence of Monferrato. Among their notable offerings are:
Barbera d'Asti: The Barbera grape thrives in this region, and Cascina Castelet's Barbera d'Asti is a true testament to the varietal's potential. It's a vibrant and versatile wine with a perfect balance of acidity and fruitiness.
Moscato d'Asti: For those with a sweet tooth, Cascina Castelet's Moscato d'Asti is a delightful treat. This aromatic and lightly sparkling wine is a celebration of the region's famous Moscato grapes.
Wine Tasting
My visit to Cascina Castelet was incomplete without a wine tasting. In the cozy tasting room, I had the opportunity to sample these exceptional wines while learning about the winemaking process. The passionate vintners were always eager to share their knowledge and stories, adding depth to my wine-tasting experience.
Barbera d'Asti DOCG
"Barbera d'Asti DOCG 2022" is a captivating expression of the Barbera grape, renowned for its youthful exuberance and approachability. One of the defining characteristics of "Barbera d'Asti DOCG 2022" is its youthful nature. This wine is designed to be enjoyed in its prime, reflecting the vivacity of the latest vintage. With its bright and lively personality, it's a celebration of the most recent harvest and an invitation to savor the energy and fruitiness of a very young Barbera. It is the epitome of an everyday wine.
Its well-balanced composition ensures that it pairs effortlessly with a wide range of dishes, making it a versatile companion for any occasion. Whether you're enjoying a casual weeknight dinner or hosting a gathering with friends, this wine's easy-drinking nature ensures that it's always a welcome guest at the table. strikes a harmonious balance between a nice body and an easy-drinking quality. It offers a satisfying mouthfeel with just the right amount of structure, making it a versatile choice for those who appreciate a wine that's both full-bodied and smooth on the palate.
Upon pouring a glass of "Barbera d?Asti DOCG 2022," you'll be greeted by an enticing bouquet of aromas, primarily dominated by the alluring scents of red fruits. The wine captivates with notes of ripe cherries, cranberries, and raspberries, creating a sensory experience that promises to be as delightful as it is aromatic. These fruity notes are the hallmark of Barbera and showcase the varietal's inherent charm.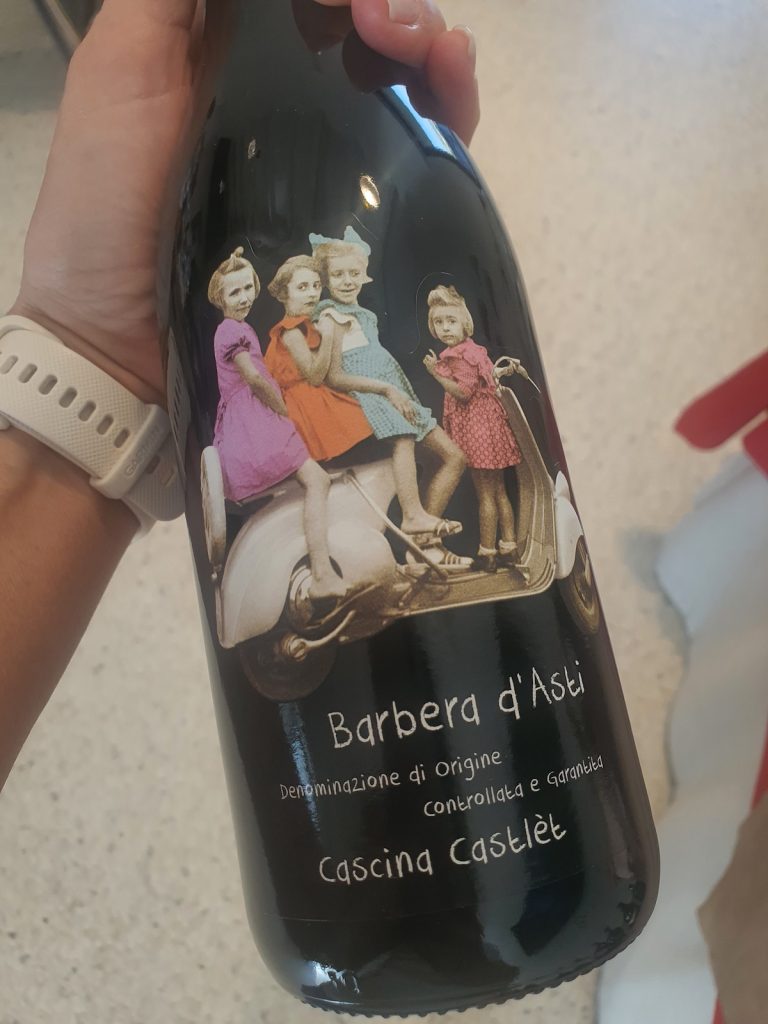 "Passum" Barbera d'Asti DOCG Superiore 2019
The first enchanting aspect of "Passum 2019" is its intricate bouquet. On the nose, this wine unveils a captivating symphony of aromas. Rich and robust, it presents a tapestry of dark fruit notes, including blackberries and plums. Mingling with these fruity impressions are hints of spice, leather, and a subtle earthiness, adding depth and complexity to the wine's aromatic profile.
"Policalpo Monferrato Rosso DOC 2017"
What sets "Policalpo Monferrato Rosso DOC 2017" made from Barbera grapes, apart is its patient aging in oak barrels for a period of 12 months. This careful maturation process imparts a wealth of complexity and depth to the wine. The oak barrels infuse the wine with subtle notes of vanilla, spice, and a gentle woody undertone, elevating its flavor profile to a level of sophistication that is truly exceptional.
This wine is the perfect companion for the classic Italian dish "brasato." "Brasato" typically consists of slow-cooked, tender beef that has been marinated in red wine, herbs, and aromatics. The robust, full-bodied character of "Policalpo Monferrato Rosso DOC 2017" enhances the flavors of the dish, creating a harmonious and memorable pairing. a wine with a full-bodied character that speaks of Monferrato's remarkable terroir.
Tasting Notes
Its rich, deep red hue hints at the intensity within. On the palate, it offers a full, velvety texture, with a harmonious balance of tannins and acidity. The wine's generous body is accompanied by flavors of ripe dark fruits, such as black cherries and plums, interwoven with hints of spice and tobacco. The result is a wine that leaves a lasting impression with its elegant complexity and a lingering, satisfying finish.
Terra di Mezzo
To cap off that immersive day, I dined at Terra di Mezzo in Motta town, a restaurant that offered an authentic taste of Piemonte. The menu featured local ingredients, expertly prepared to showcase the region's flavors. It was a culinary experience that connected me to the heart and soul of Monferrato.
With a belly full of delicious food and a mind rich with history, I retired to my accommodations, eagerly anticipating what the next two days would unveil in this captivating corner of Piemonte.
Terra di Collina B&B: Your Ideal Retreat for this Monferrato Adventure
This delightful bed and breakfast is the perfect place to set your bags down and savor the essence of this area. Terra di Collina is more than just a place to stay; it's a tranquil haven where you can unwind and immerse yourself in the beauty of nature. One of the true highlights of this B&B is the breathtaking view it offers. Whether you're savoring your morning coffee on the terrace or sipping a glass of local wine at sunset, the panorama of rolling hills and woods is a sight to behold, setting the stage for memorable moments throughout your stay.
Day 2: Discovering the Natural Beauty
Monferrato's charm lies in its dramatic natural scenery. The rolling hills, adorned with lush vineyards and picturesque orchards, create an idyllic setting that captures the essence of rural Italy. With every turn, you'll find yourself immersed in the serenity of the countryside, far removed from the hustle and bustle of city life.
My day began with a visit to Giusti Winery in Nizza Monferrato. This local gem welcomed you to its cellars and vineyards, offering an immersive experience in the art of winemaking. You delighted your senses with a wine tasting that included Giusti's exquisite Barbera, allowing you to savor the authentic flavors of Monferrato.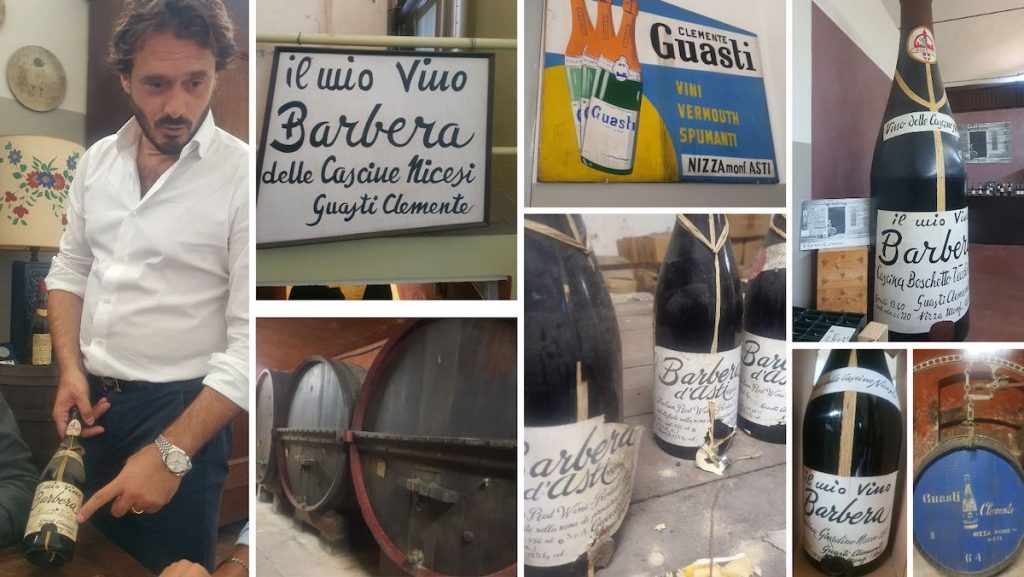 Clemente Guasti
In the immediate aftermath of World War II, Clemente Guasti established a winery in the heart of Nizza Monferrato, located in the province of Asti. This area is renowned as one of Piedmont's most prominent wine-producing hubs. In the early years of his venture, Clemente Guasti demonstrated remarkable foresight in the realm of Barbera wines. He initiated the practice of labeling bottles with the precise origin of the grapes, a pioneering concept that closely resembled the "cru" system, designating grapes from specific, high-quality vineyards owned by the winery. It was from this innovative approach that "Barbera delle Cascine Nicesi" emerged, a wine that still holds a prominent position in the winery's portfolio today. Alongside this distinguished Barbera, the estate also boasts the Barbera d'Asti Superiore DOCG "Cascina Boschetto Vecchio" as another noteworthy flagship offering.
In the present day, Clemente's grandson, Enrico Piantato, driven by a deep and enduring admiration for his grandfather's craft, is wholeheartedly and enthusiastically continuing the family legacy.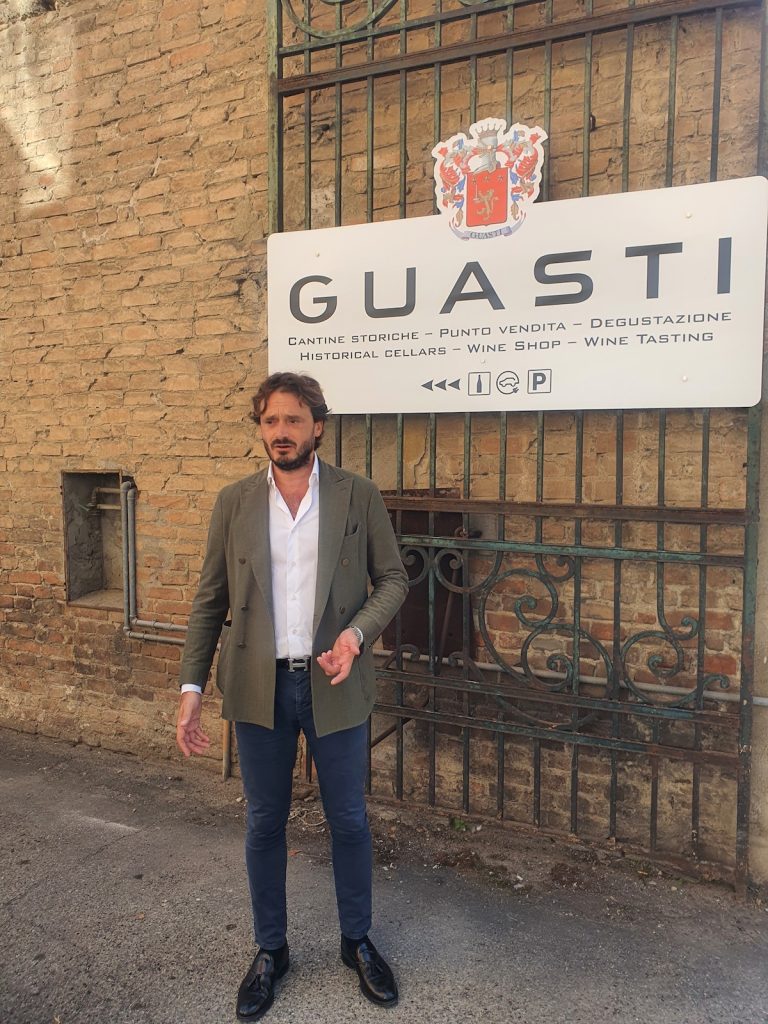 Guasti Winery's Barbera Nizza Monferrato is a true embodiment of the terroir. This esteemed red wine reflects the essence of the Monferrato region with its full-bodied nature, bold red fruit flavors, and a perfect balance of acidity and tannins. It's a testament to the winery's dedication to showcasing the excellence of Barbera in this unique appellation.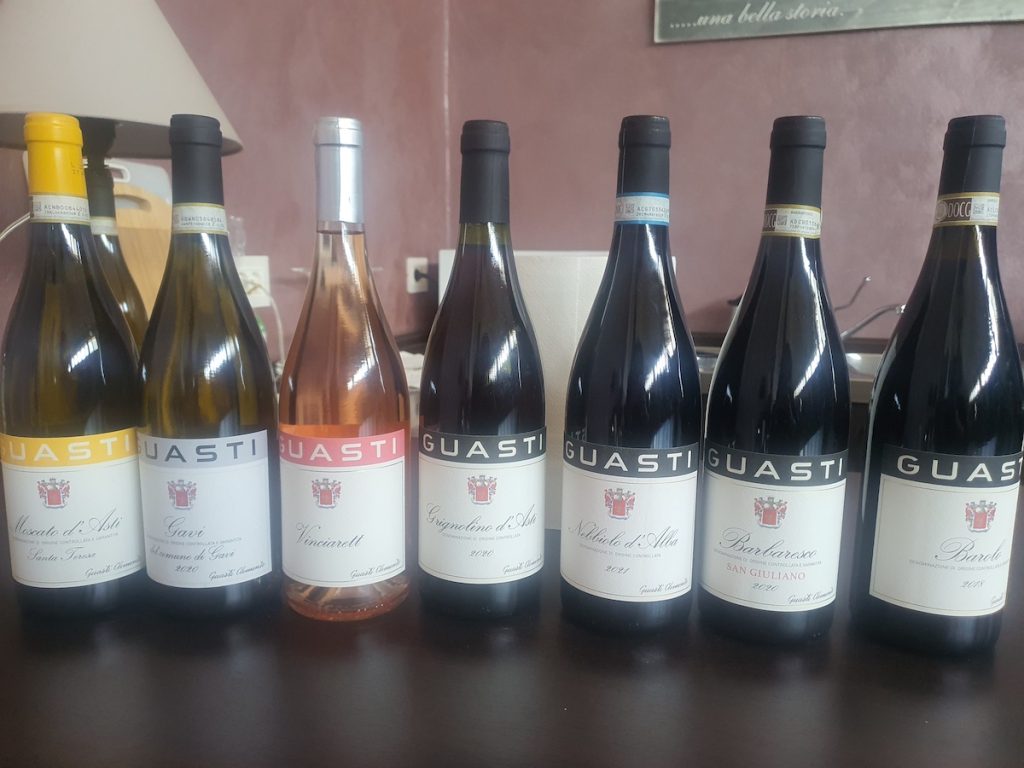 Timorasso 2021
Guasti Winery's Timorasso 2021 is a vibrant, fresh wine with invigorating acidity. It's a crisp delight that tantalizes the palate.
The aroma is intricate, with highly pronounced fruit notes evoking pear and peach, alongside subtle hints of acacia flowers, orange blossoms, and underlying tones of honey and hydrocarbons.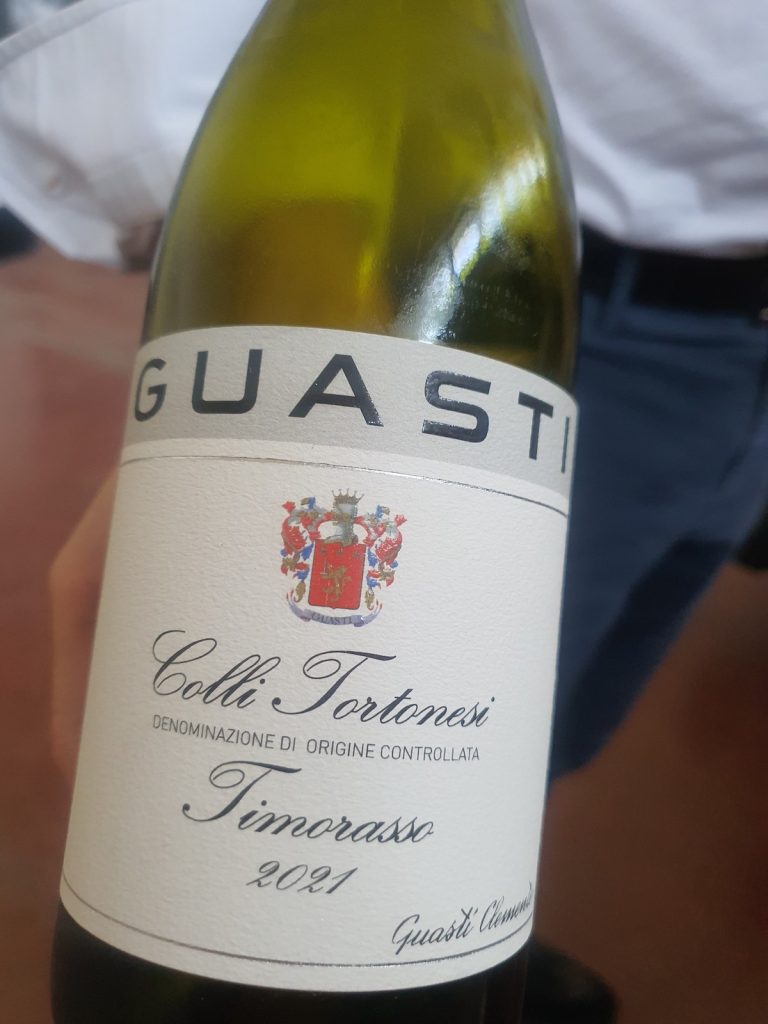 Boschetto vecchio – Barbera d'Asti Superiore 2019
Guasti Winery's Barbera d'Asti 2019 enchants with a bouquet of intense rose and violet aromas. This wine promises a bright future, thanks to its exceptional potential for evolution. It's a harmonious fusion of flavors that hints at the winery's commitment to crafting exceptional Barbera wines.
From 1946 to the present, each Boschetto Vecchio bottle has been meticulously handcrafted and finished, maintaining the artisanal traditions of the initial production.
"BARCARATO" NIZZA D.O.C.G.
The bouquet offers a complex and intense blend of fresh violets, the finest red flowers, ripe blackberries, and blueberries. These are complemented by spicy hints of black pepper, vanilla, and a subtle touch of chocolate, all culminating with a delicate oak note.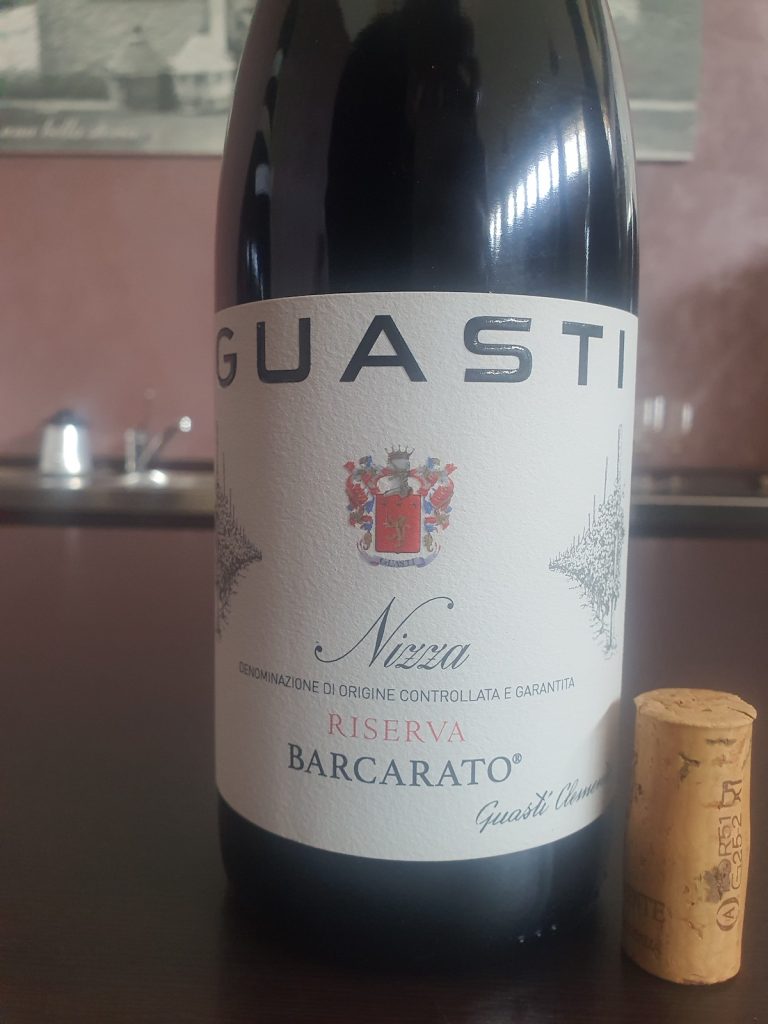 Tasting Notes
This full-bodied, dry, and velvety wine delivers a warm, well-rounded sensation. It's precisely balanced tannins, nurtured through aging in oak barrels ("Carato"), create a robust and pleasurable structure with remarkable longevity. An exceptional wine suited for preservation and continued evolution over many years in the bottle.
La Signora in Rosso
After the tasting, it was time for lunch. What better opportunity is there to savor traditional dishes once more? I went and enjoyed lunch at the restaurant "La Signora in Rosso." In Nizza Monferrato. prides itself on delivering exceptional Piedmontese cuisine. Each dish is a harmonious blend of local ingredients, expertly prepared to showcase the flavors that define this remarkable part of Italy.
Day 3: Savoring the Culinary Delights
On my third day in Monferrato, I prepared my taste buds for a journey through the region's exceptional gastronomy. Monferrato had long been celebrated for its culinary excellence, and that day, I had the opportunity to immerse myself in the flavors that defined this remarkable part of Italy.
Suggested Activities
Cooking Class: I started my day with a hands-on experience by attending a cooking class. I learned the art of creating regional specialties like Agnolotti, delicate pasta parcels typically filled with meat or vegetables, or Bagna Cauda, a warm garlic and anchovy dip perfect for dipping fresh vegetables. It was my chance to master the secrets of Monferrato's cuisine.
Local Food Markets: I explored Monferrato's local food markets, where I discovered artisanal products that showcased the region's flavors. From cheeses and salumi to truffles and local wines, these markets provided a sensory feast and an opportunity to connect with local producers.
Gourmet Dinner: To conclude my day in grand style, I dined at a Michelin-starred restaurant, where available in the area. These establishments were known for pushing the boundaries of culinary creativity while maintaining a deep respect for traditional ingredients and techniques. It was a fitting finale to my culinary exploration of Monferrato.
Enchanting Monferrato
After three enchanting days in Monferrato, I found myself captivated by this hidden gem, yearning for more. Its unique charm lay in its rich history, showcased through medieval towns and UNESCO World Heritage Sites, coupled with the breathtaking natural landscapes of rolling hills and vineyards. Monferrato's culinary treasures, from exquisite wines to traditional dishes, were a sensory delight.