Women are influencing the wine landscape all over. Today, they represent more than half of the wine purchases in the US. There has been a transformation in the worldwide wine industry that now sees women occupying prominent roles in every area, from sommelier to importers; from writers to winemakers.
Meininger's Wine Business, an international publication, asserts that:
Years ago, independence was not a concept about which many women thought. Housework and children predominated their existence. Since then, women have entered the workforce, are living more independently and socializing, and hence making wine choices, an area previously dominated by men.
Sicily in a Glass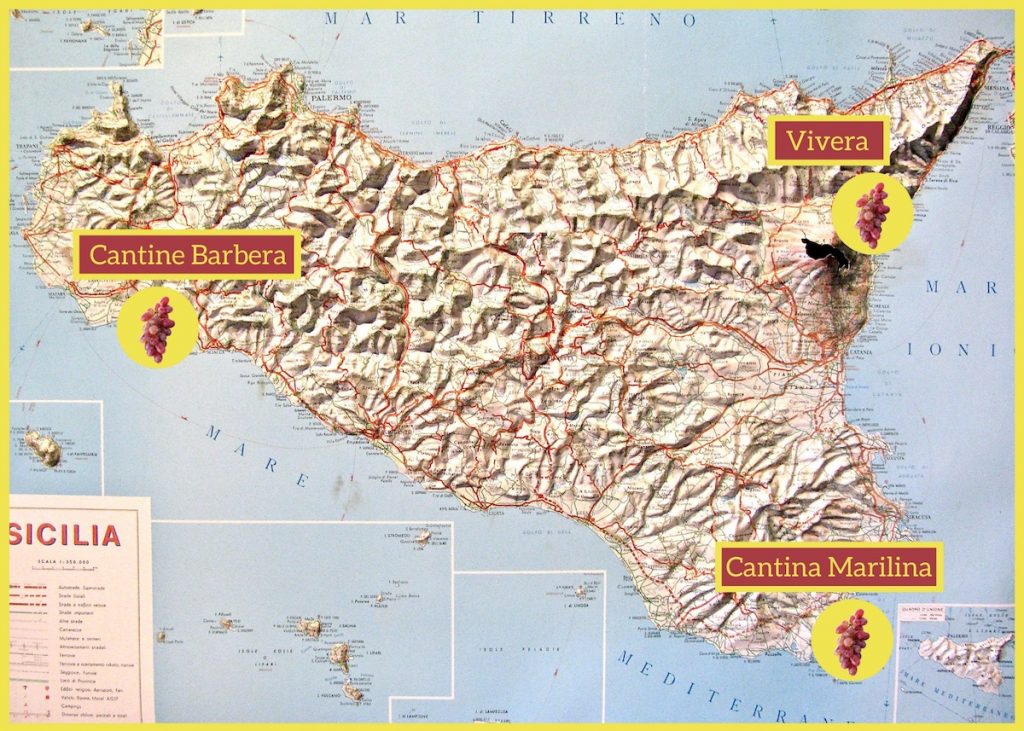 Let's go to Sicily, an island with a long, layered history, a history in which traditions evolved, influenced by each passing population. Always patriarchal in appearance, women have still held a revered, if less prominent place in society. Statues to Holy Mary and Demeter, the Goddess of Fertility and the harvest, and to Sicily's three most important saints, Agata, Rosalia and Lucia, are ubiquitous on the island. Yet it wasn't until very recently that women entered prominent business roles and especially Sicily's wine business.
It is true that the historically male dominated noble families have worked tirelessly, and very successfully, to elevate Sicily's wine industry ­– recognized families like those of Benanti and Tasca, Asmundo and Rallo – but it was never common to see a Sicilian family business handed over to a daughter or were outsider women permitted in the club of men.
Women are influential and important today. They are pioneers, bringing new perspectives and sometimes renegade philosophies to vineyards and wineries. Educated and well-traveled, they have worldly ideas and decided opinions, but the common thread throughout is the love for their land and the desire to give wine lovers a true taste of Sicily in a glass.
In A League of Its Own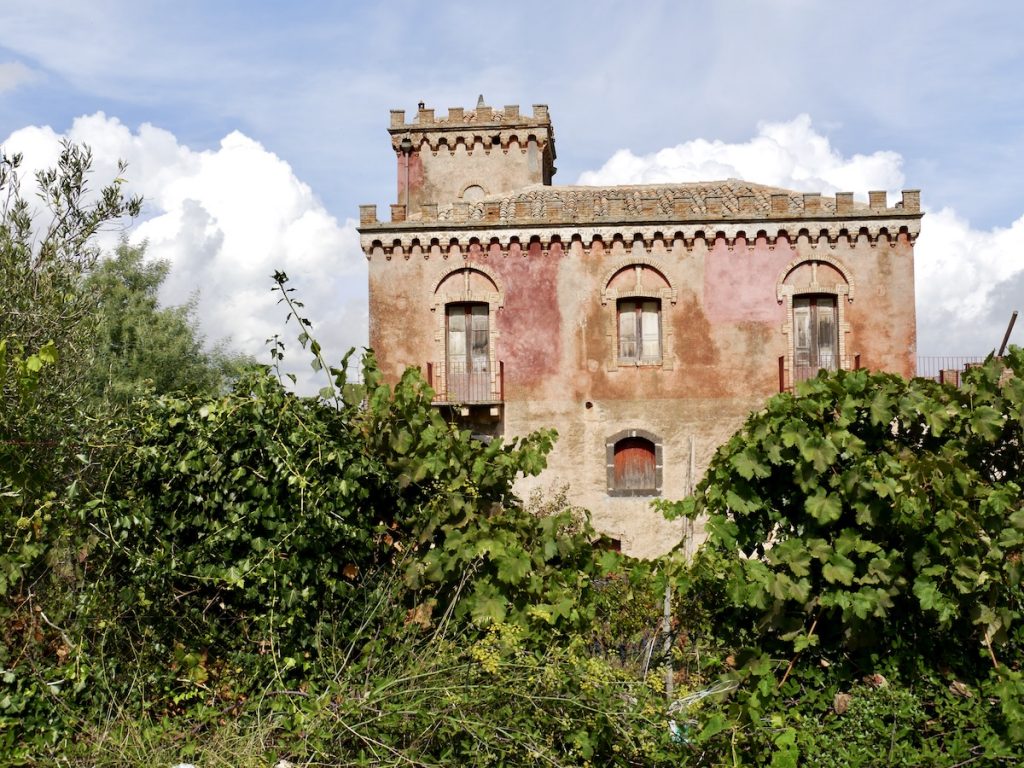 Though for centuries Sicily produced homemade wine for local consumption (sfuso), and strong wine for export to regions that needed to add body to theirs, today Sicily is not only on par with any other wine producing area, but in a league of its own. With a vast array of microclimates for an island just the size of Massachusetts, it has many indigenous varietals, with new surprises still being recovered after years of wild growth under bramble. It is blessed with an enviable climate for growing grapes, from thick skinned reds to delicate, aromatic whites. Sicily has become a darling of wine lovers who find variety, elegance, and wines that reflect their terroir.
These three women, from three corners of the island, are influencing Sicily's wine landscape.
Marilena Barbera, owner of Cantine Barbera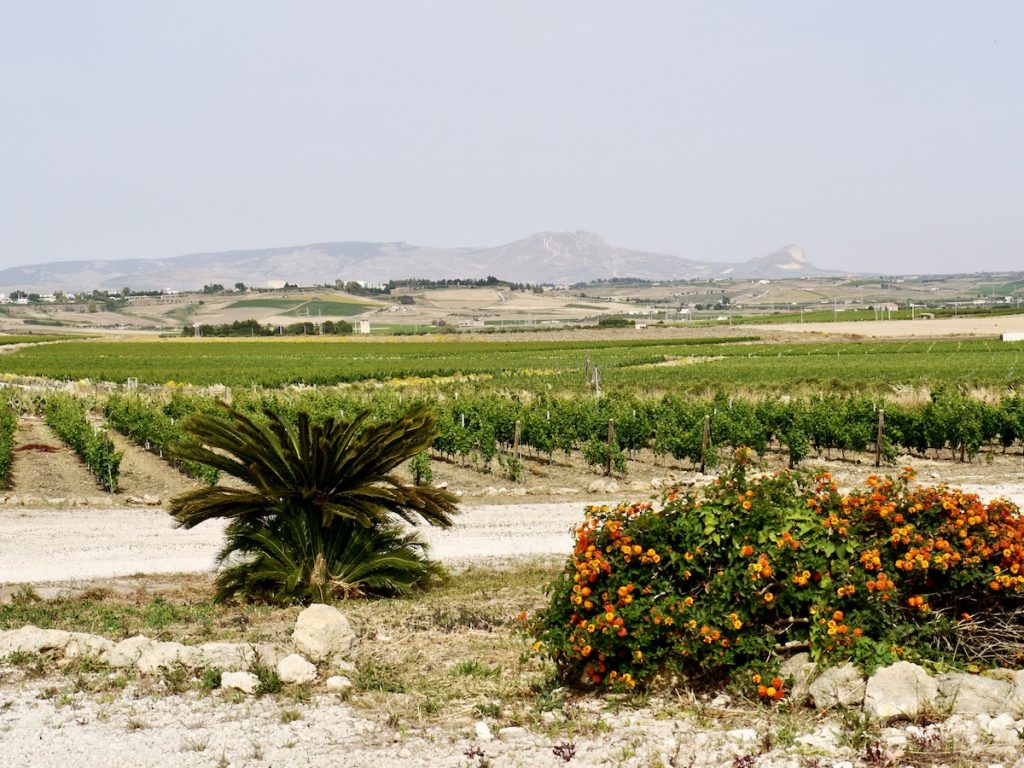 Marilena Barbera, owner of Cantine Barbera describes herself in this simple way:
"I am an independent winemaker. I live and make wine in Menfi."
Marilena studied finance and managed the family wine business in the office. However, she began spending more time in both the vineyards and the cantina. Soon, every bit of her dove deep into the wine-making process. She believes in growing indigenous grapes because planting grapes where they grow best is essential. For example, the Nero d'Avola grape can grow in many places. To optimize its true flavor profile, it should grow where it is best suited–a hot, dry climate with limestone and sandy soil, which Sicily has in abundance.
With that understanding, Marilena makes decisions. For example, Nero d'Avola can be a wine with a jammy intensity, but not being her preference, she chooses to manage this in the vineyards. She does not defoliate the vines (removing leaves from the clusters) so they are protected from the ripening sun. The vineyard, situated so close to the sea, gets all the Sicilian sun and even more from the water's reflection. Marilena keenly observes nature and her unwavering belief that nature should be trusted leads her to minimal intervention.
Her role is to shepherd, to guide, and to lend a hand to the vines where necessary. Let the rest speak for itself: a philosophy that is rooted in tradition, but to which she brings modern understanding and intention. Her highly rated wines are sometimes experimental. There is this sense that she is living and breathing with the vines–just seeing which way the wind will blow.
Cantine Barbera
@cantinebarbera
Loredana Vivera of Vivera Wines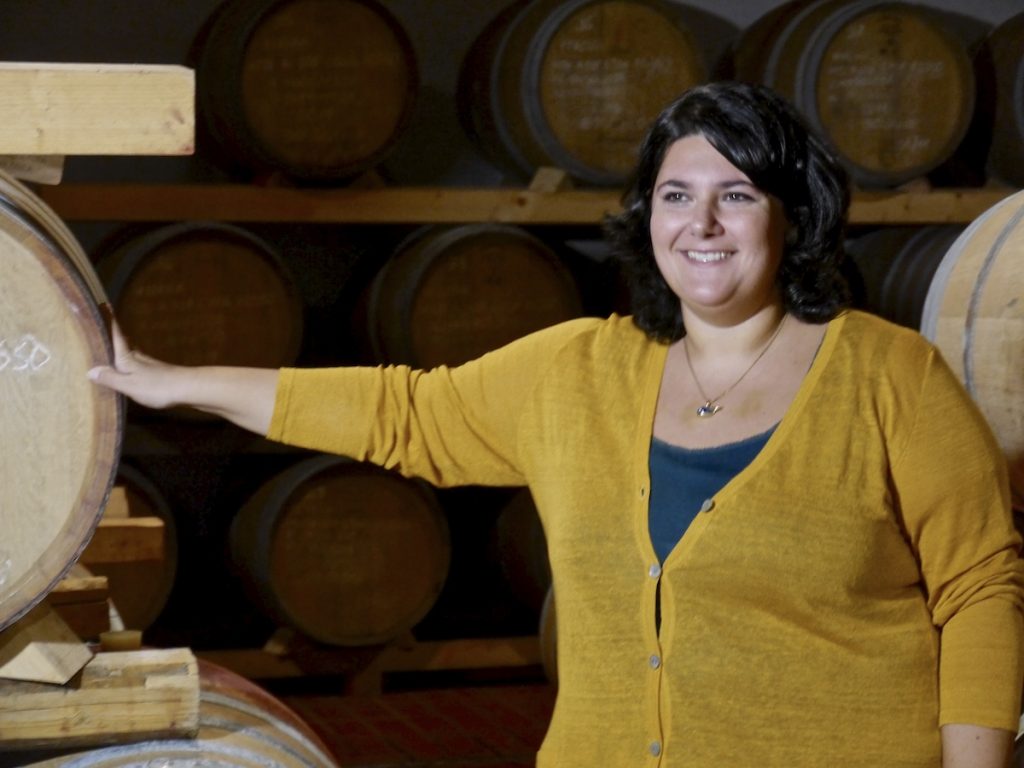 Loredana Vivera of Vivera Wines comes from a family of grape and olive growers in Chiaramonte Gulfi and Corleone. Like many previous generations, their wine and olive oil were made for personal and bulk consumption. It took a new generation to think outside the box and to Mount Etna they went, Europe's tallest, most active volcano, and the new hot spot, exploding with growth.
It gave them an opportunity to grow Nerello Mascalese, Nerello Cappuccio and Carricante grapes. They fell in love with a beautiful parcel of land overlooking the volcano. Versed in a handful of foreign languages from study and travel abroad, Loredana developed a global philosophy that met with support from her family. It can be boiled down to what Loredana said recently:
"Biology is the study of living beings and ecology is that part of biology that studies the relationship of living beings to the place in which they live. We grow organically and thinking ecologically is a way of life for us."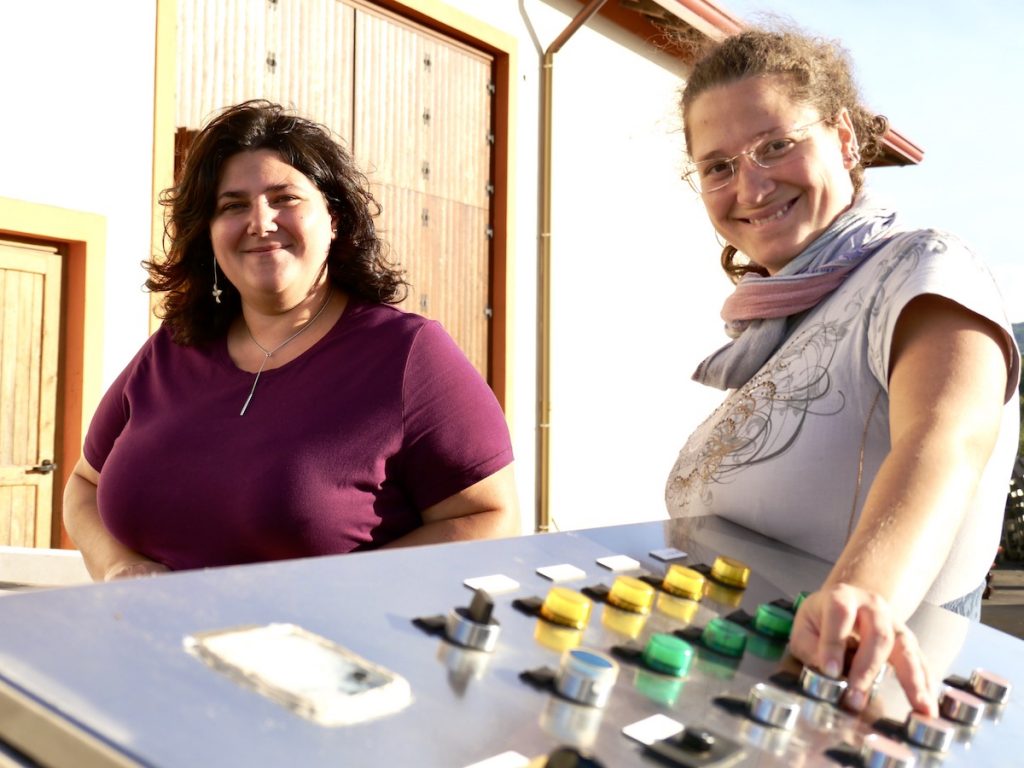 Among the many sustainable initiatives (that include printing labels on paper made from algae) and organic principles that she follows, Loredana redesigned the cantina work spaces to incorporate a system of Chromotherapy. In the bottling and packaging rooms, and even in the cellar, colors have been used to create ideal work environments, transmitting well-being and serenity to everyone. A pleasant workplace improves the quality of life and hence the quality of work as well. The approach for Loredana is organic and holistic, rooted in nature, science and tradition. Today, the Vivera wines are enjoyed in 20 countries worldwide.
Vivera
@viverawinery
Marilina Paternò, Cantina Marilina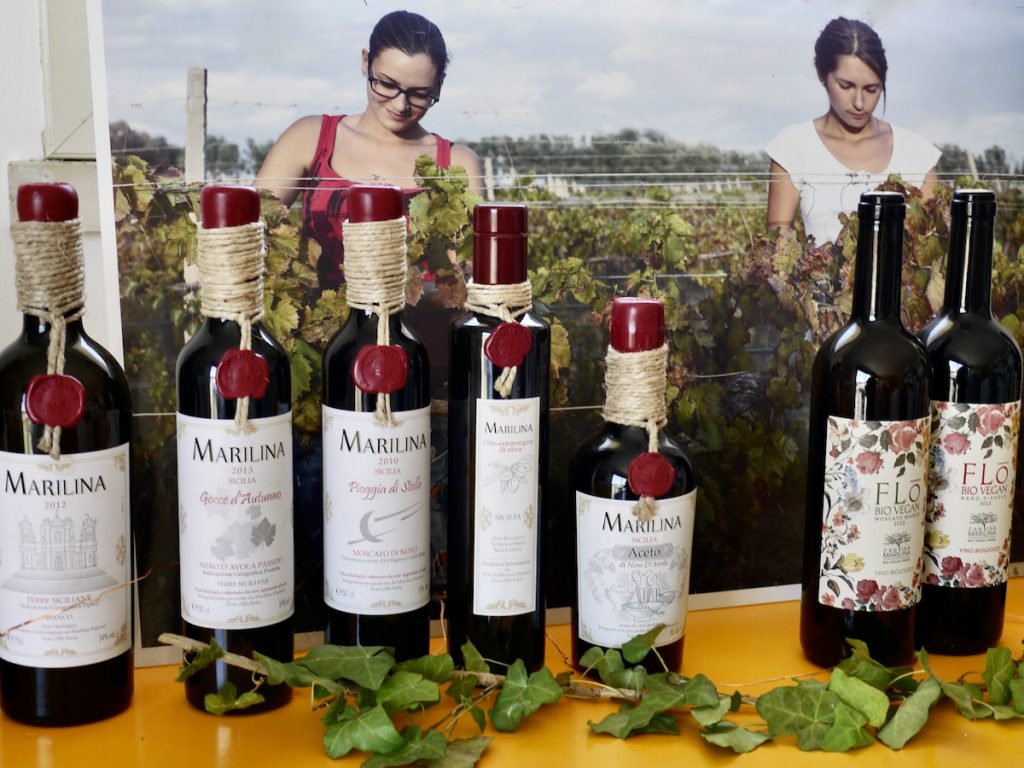 Marilina Paternò is from the Noto area in Sicily's southeast. The vineyard, purchased 20 years ago by her father, captivated him with its beauty and proximity to the sea. It sits along the migratory path for birds. Today, Cantina Marilina is managed by Marilina with her sister Federica. Their philosophy is straightforward: we proceed with absolute respect for the earth and follow natures life cycles. They are organic in the vineyards and their production uses The Ancestral Method, working the historic vineyards by hand and adopting techniques such as air and sun-drying grapes, called appassimento.
Everything honors tradition yet they grow both indigenous and international grapes. The monovarietal wines they produce, like Nero d'Avola, have strong territorial identity, that of the Noto DOC that incorporates the town of Avola. It is just one of Sicily's 23 DOC appellations. They step outside the traditional to produce a sparkling rosè version of Nero d'Avola and a late harvest Nero, leaving the grapes on the vine after they have already ripened. Their sparkling Moscato joins the list of interesting wines made in their unique style.
Cantina Marilina
@cantinamarilina
Collectively Changing Sicily's Wine Landscape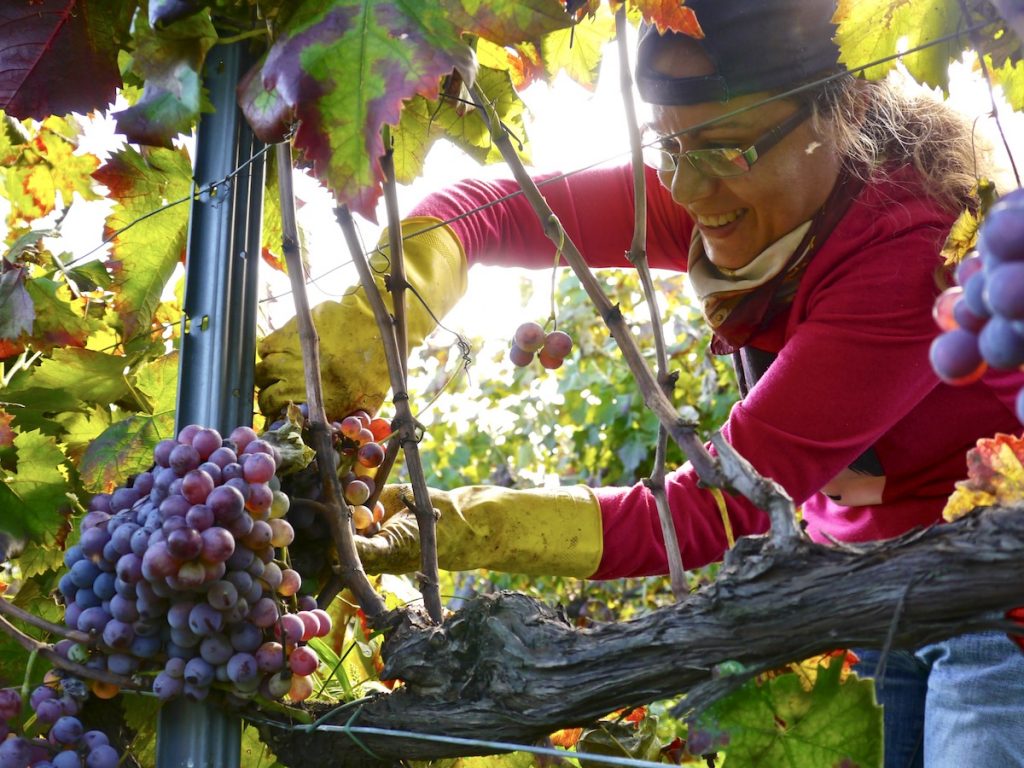 All of these women share a fierce dedication and passion for their land. They are creating and innovating, paving new roads, but always with utmost respect for history and tradition. And, together they are influencing Sicily's wine landscape and making impressive wines.
Visiting wineries in Sicily offers an opportunity to see the island through many lenses that include history, tradition and innovation. One also learns about the importance of family and the changing role of women in society. And everywhere, the stunning beauty of the Sicily surrounds you.
---
All photos taken by the author. Read more about Sicilian wine on Karen La Rosa's website.
---
You may also enjoy reading:
Top Wineries in Piedmont
Bring Home the Gold with Trentodoc
Three Stellar Wine Producers in the Veneto Region