In-Person, Not Virtual Art Experiences
Tired of viewing art online? Right now, Venice is probably one of the best places in the world to see outstanding contemporary art. Besides, where else can you experience art housed in stunning architectural masterpieces by Baldassarre Longhena, Giorgio Massari, and Palazzo Venier dei Leoni? Yes, only in Venice – splendid La Serenissima! Here's a list of where to find modern art as well as, see exhibitions that focus on works by contemporary Italian artists.
We've also included a museum located in San Donà di Piave, if you plan on staying or buying your "home away from home," there.
Peggy Guggenheim Collection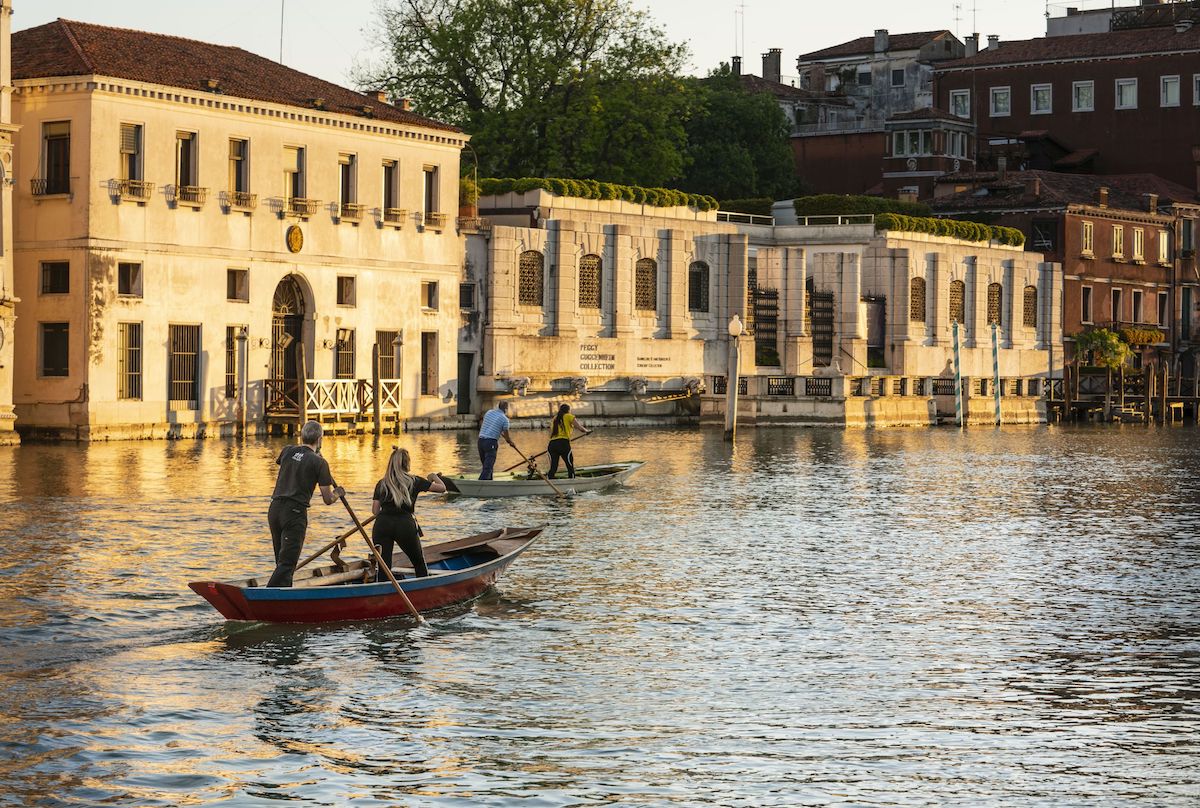 To begin, the Peggy Guggenheim Collection is one of the most important museums of European and American art of the twentieth century in Italy. It is located in Peggy Guggenheim's former home, Palazzo Venier dei Leoni, on the Grand Canal in Venice. Here you will find Guggenheim's personal collection, masterpieces from the Hannelore B. and Rudolph B. Schulhof collection, a sculpture garden, as well as temporary exhibitions. Edmondo Bacci: Energy and Light opens on October 17th.  Art critics and collectors, such as Peggy Guggenheim have long recognized the works of Bacci (1913-1978, Venice.) The exhibition focuses on his works from the 1950s.
Ca' Pesaro International Gallery of Modern Art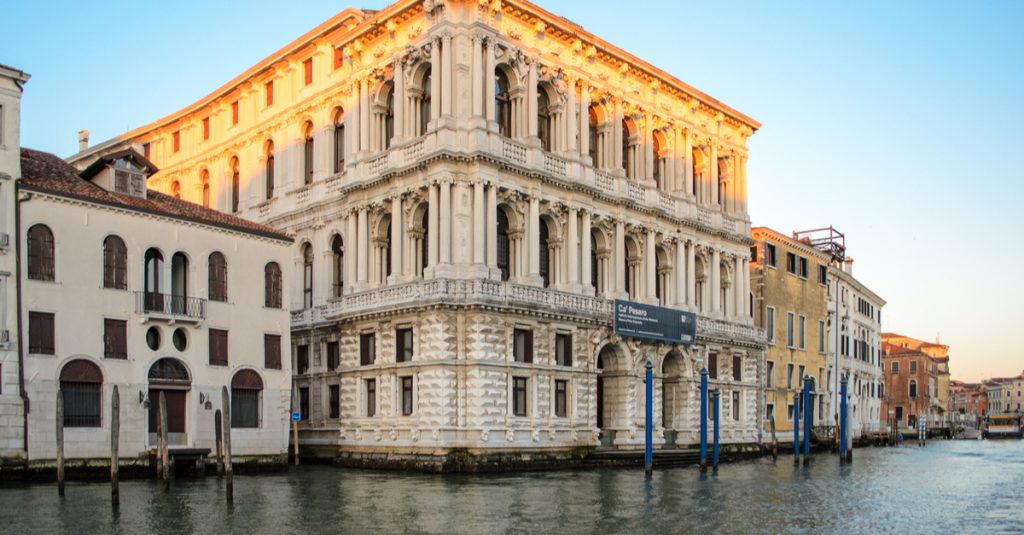 Secondly, Ca 'Pesaro is a masterpiece of Venetian Baroque civil architecture designed by the greatest architect of the Venetian Baroque, Baldassarre Longhena. The museum's collection of modern art was launched in 1897 in conjunction with the second edition of the Venice Biennale. Among the masterpieces on display are the famous Thinker II by Auguste Rodin and Giuditta II (Salomé) by Gustav Klimt, together with the works of artists such as Medardo Rosso, Giacomo Balla, Adolfo Wildt, Arturo Martini, and many more. The museum will re-open to the public on September 11th.
Pinault Collection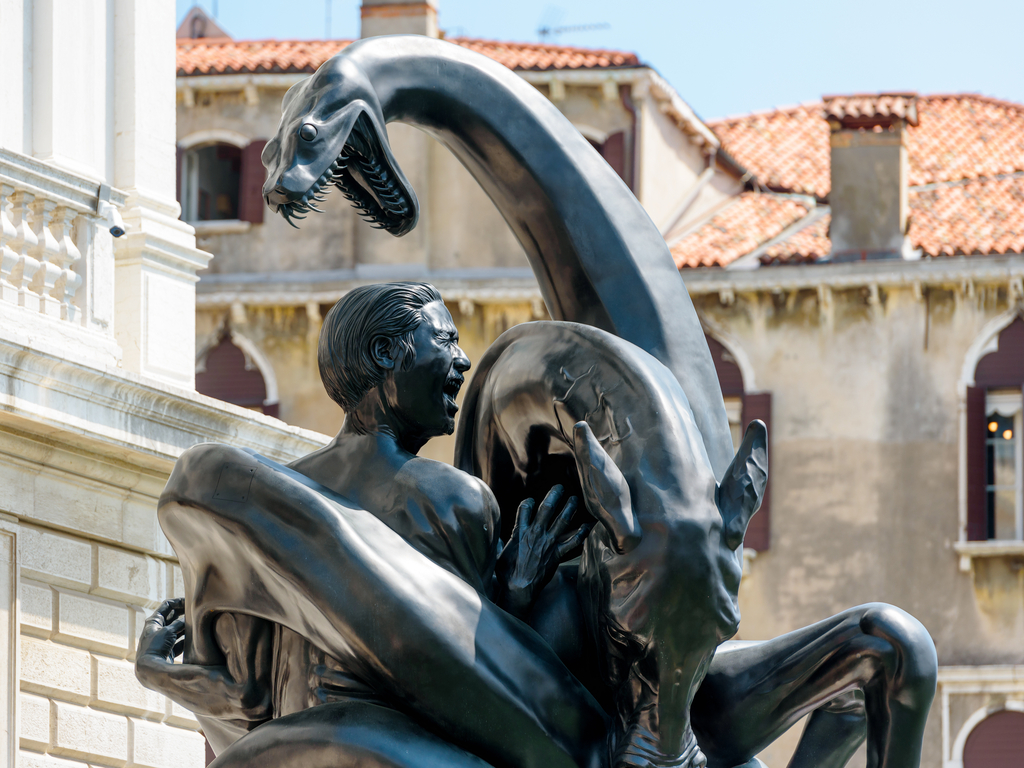 Thirdly, visit the Palazzo Grassi where you'll see the personal collection of French billionaire businessman, François Pinault. In short, Pinault has channeled his passion for contemporary art into assembling one of the most important collections in the world today. The Collection located inside the magnificent Palazzo Grassi, now includes more than three thousand works from the twentieth and twenty-first centuries. The collection is housed in Palazzo Grassi built between 1748 and 1772 by architect Giorgio Massari.
Have a look at the Palazzo Grassi. 👇🏼
Palazzo Grassi S.P.A | P.Iva 01959810274, San Samuele 3231, 30124 Venezia, Italia | www.palazzograssi.it/en @palazzo_grassi
Ravagnan Gallery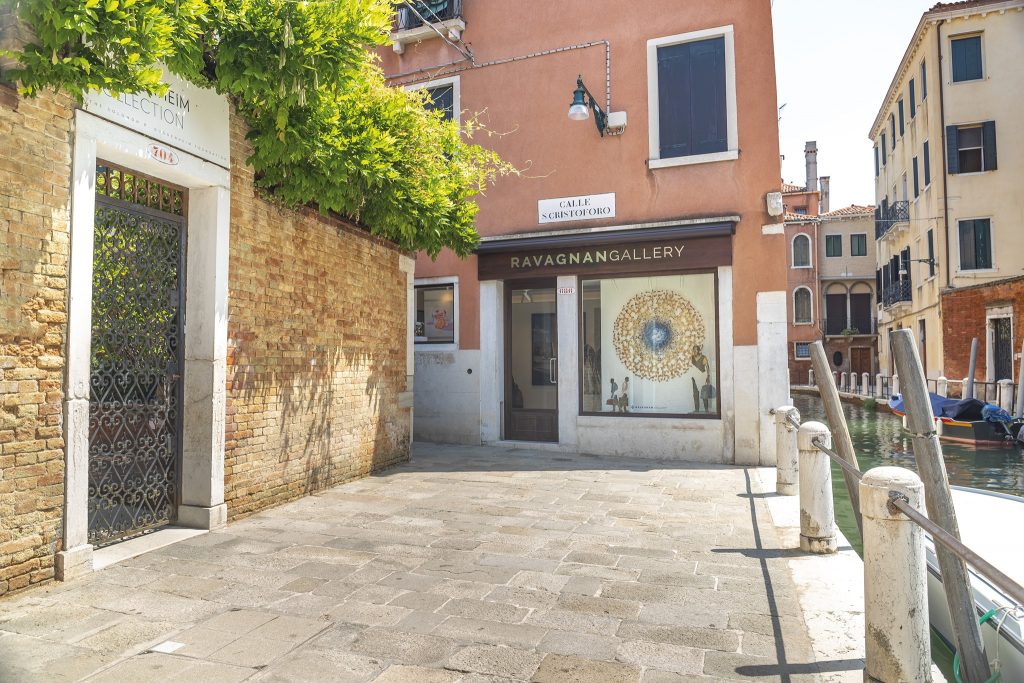 Next, visit this local art gallery. Founded in 1967 by Luciano Ravagnan, the Ravagnan Gallery is now run by his children, Carlo and Chiara. There are two locations: one on the east side of St. Mark's square and walking distance from the Bell Tower; and the second gallery next to the Peggy Guggenheim Collection. Artists represented include: Annalù Boeretto (San Donà di Piave, 1976); Bruno Catalano (Khouribga, Morocco, 1960); Primo Formenti (Palazzo sull'Oglio, Brescia, 1941) and Peeta (Venice, 1980.) Ravagnan Gallery presents, New Technique: Annalù Boeretto opening September 5th.   Annalù Boeretto's first sculptures cast with Murano glass will be on view.
Galleria D'arte Moderna Ravagnan S.A.S. | Piazza San Marco 50/A, 30124 Venice Italy
The Civic Gallery of Modern and Contemporary Art
Finally, explore art outside of central Venice. The Civic Gallery of Modern and Contemporary Art is part of a project aimed at giving the City of San Donà di Piave a recognizable cultural identity in the field of plastic-figurative arts. The museum was designed by designed by architect Vittorio Manfron and is located in the central Piazza Indipendenza. Recent exhibitions included:  Renzo Codognotto: Dreamy Atmospheres; Bepi Galletti: Landscapes of the Soul, 1911-1993; and De Cesare: Between Sacred and Profane, 1910-1988.
NOTE: Visit each of the museum's websites to stay up-to-date on social distancing and online admission policies.
For all things art and culture related in Italy, be sure to check out the Live in Italy Magazine's Calendar of Events.
VENICE BIENNALE UPDATE: The 59th International Art Exhibition has been postponed to April 23, 2022. The Venice Architecture Biennale will begin on May 22, 2021.