You might be thrilled to know that season three of "Searching for Italy" returns October 9, 2022. Host of the show, Stanley Tucci, first announced the third season on his Instagram page a month ago. Two weeks ago, he announced the four regions he'll "discover" this season.
Before I tell you the places he'll visit, I have to admit I have mixed emotions about this in some ways. My husband and I left for Italy on October 2, so I'll miss the shows. Luckily for me, my husband records them for me, so I can binge once we get home. In addition, I'll be checking websites to see which restaurants he visited in at least two of the regions as I'll be in the area.
So, which regions are Stanley Tucci searching this time? Sardegna (Sardinia), Calabria, Puglia, and Liguria.
Sardegna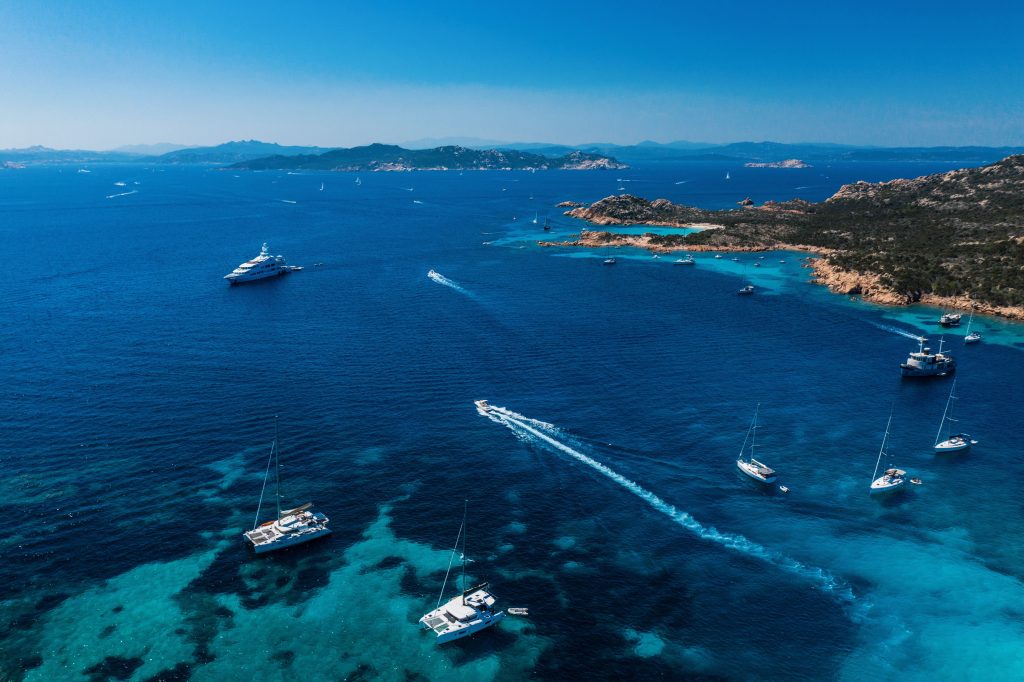 The second largest island in the Mediterranean, Sardegna is west of the Italian peninsula. Like Sicilia, Sardegna has its own dialect and food culture. Su Porcheddu, roast suckling pig, cooks on a spit for up to five hours. Zuppa Gallurese is a blend of lasagna and bread pudding that layers sheep broth and meat with stale flat bread. Made from semolina and saffron, Sardegna's famous pasta shape, malloreddus, resembles cavatelli and catches Peccorino Sardo, the island's cheese, perfectly.
Calabria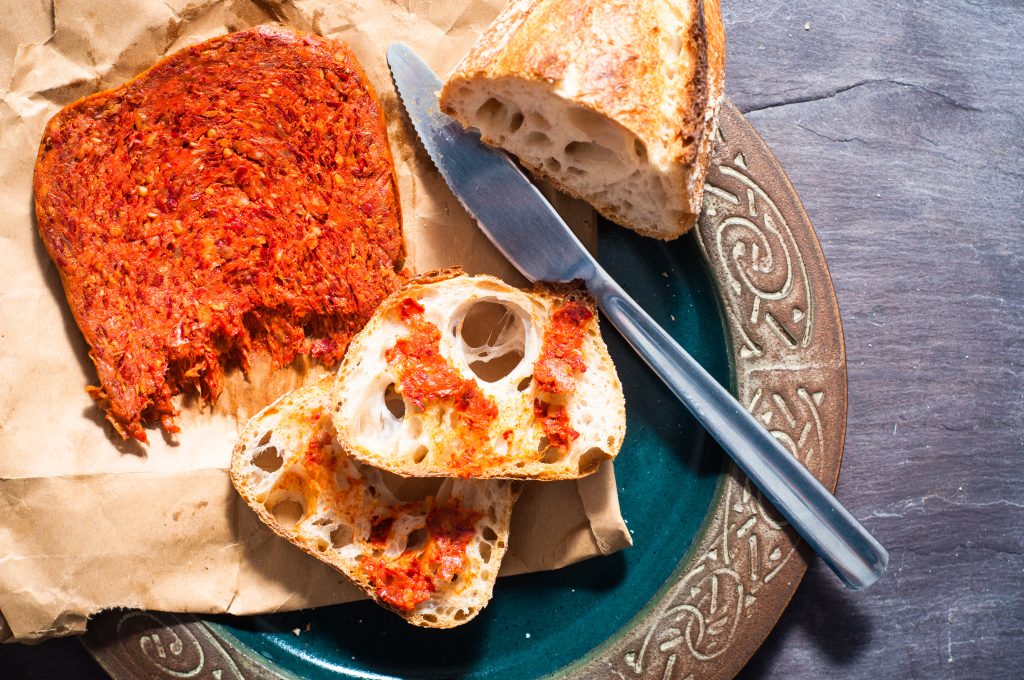 Tucci's family has roots in Calabria, so it fits that he's finally heading there. Occupying the "toe" of the peninsula, Calabria has the second largest number of organic farmers in Italy. Calabrian food is spicier than the food of many other Italian regions. You'll find hot peppers and garlic in many of the pasta and protein dishes of the region. For example, pasta alla jonica contains tomatoes, hot peppers, garlic, guanciale, spaghetti, basil, olive oil, salt, and pecorino. The sauce of rigatoni alla silana is a mix of sliced dry sausage, prosciutto crudo, guanciale, porcini mushrooms, tomatoes, onions, garlic, basil, parsley, hot peppers, butter, caciocavallo, pecorino, olive oil, salt, and black peppercorns. And, of course, there's always the spicy 'nduja. Sliced or spread, 'nduja is a mix of lesser cuts of meat and Calabrian peppers.
Liguria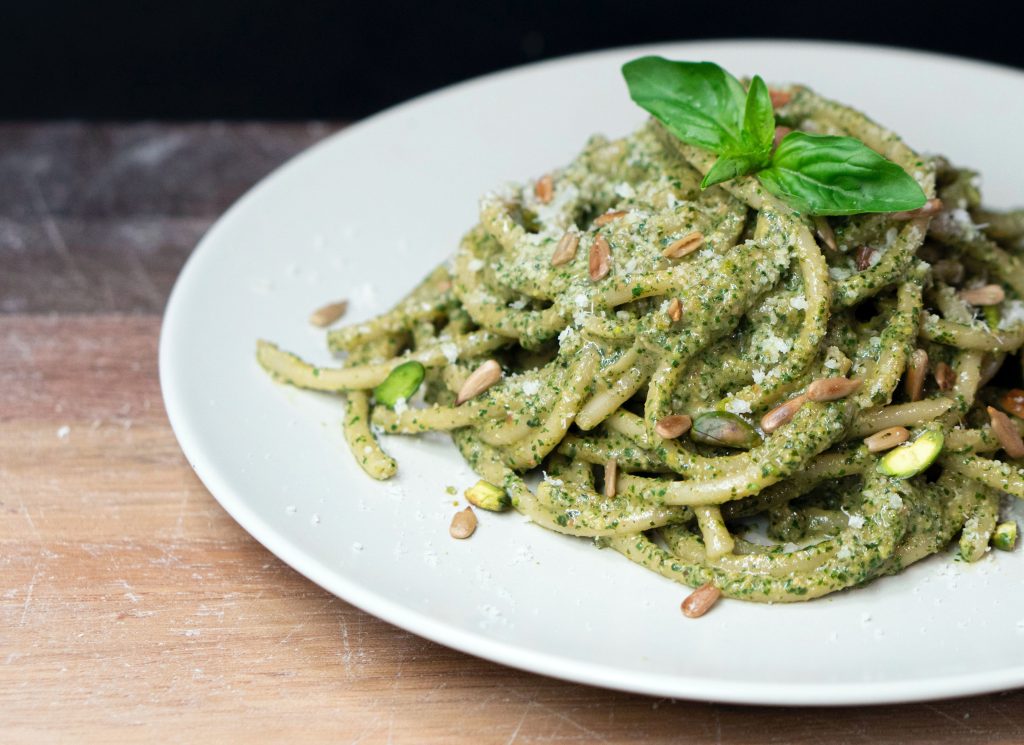 Skirting the northwest coast of Italy, Liguria is the third smallest region in Italy. Because it is a coastal region, Liguria features a lot of seafood in its cuisine. That said, you'll also find a lot of vegetables and pesto, which originated in Liguria. Look for Tucci to try trofie al pesto, a combination of trofie, the Ligurian hand-rolled pasta and pesto. If you like cioppino, you probably would like ciuppin, a soup/stew that uses left-over or small fish. One of my favorites, ravioli, is said to have originated in Liguria.
Puglia (Apulia)
One of my favorite regions, Puglia occupies the heel of Italy's boot. I imagine Tucci will enjoy the region's famous pasta, orcchiette. If you walk through the alleys of Bari's historic center, you'll see women making fresh orcchiette right on the street. I am particularly fond of pane pugliese, a wonderfully dense and delicious round bread. And panzerotti, fried or baked pockets of dough filled with tomato and mozzarella, or prosciutto and mozzarella, are popular in Puglia.
Where to Search for Tucci
Starting October 9, you can find season 3 of "Searching for Italy" on CNN at 9 pm eastern time.