A Christmas Recipe from Piemonte
By Guest Contributor, Brandy Shearer, founder of ALOR Italy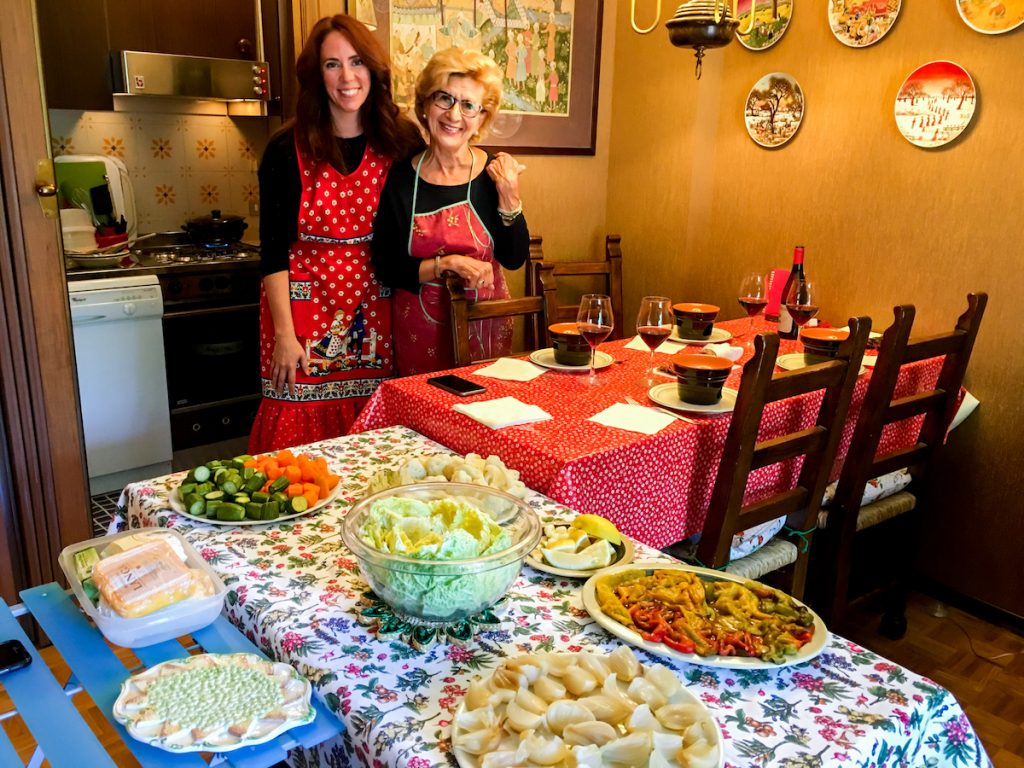 We recently spoke with Brandy Shearer who, one could say, "escaped" from the US on a repatriation flight destined for Italy that was at that point, in full lockdown . It's quite an exciting story to share, but you'll have to wait until January. Stay tuned!
Currently, Brandy and her husband Paolo are settling into and renovating their home in Bardonecchia. She is looking forward to celebrating Christmas there and her first one as an Italian citizen. Live in Italy Magazine thanks Brandy for taking the time to share this lovely memory and Bagna Càuda recipe that for sure, will be on her Christmas table for many years to come.
---
When I asked my Mother-in-law aka Mommotta to teach me how to make Bagna Càuda, a traditional Piedmontese recipe my husband Paolo had been craving, I had no idea what I was getting into. "It's simple," Paolo said, "just garlic, anchovies and olive oil. Maybe a little cream or butter. I'm not sure. Ask my Mom, she'll show you." So I asked.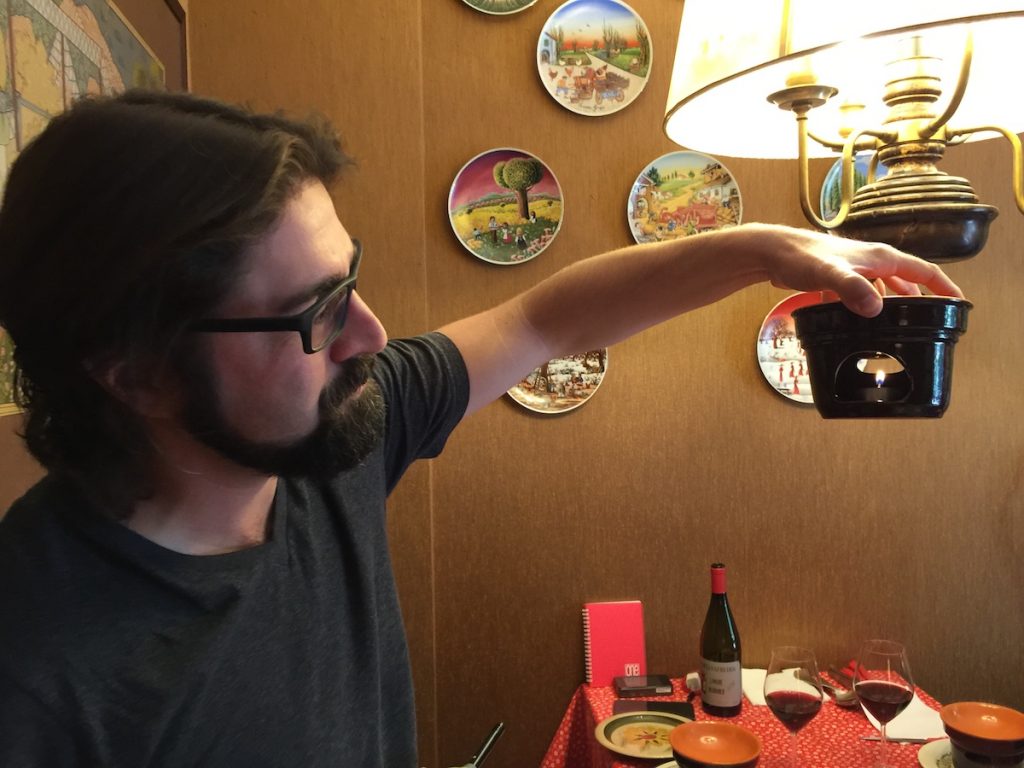 Next thing I knew, Mommotta was showing me how to peel a single clove of garlic with a red plastic handled steak knife. Like the typical American I am, I wondered how to make this part faster. Could I smash the garlic out of its skin? Mommotta not speaking English and myself not speaking Italian yet, I mimed the trick I'd learned while working at Food Network. Side of a large knife, quick smash, garlic free.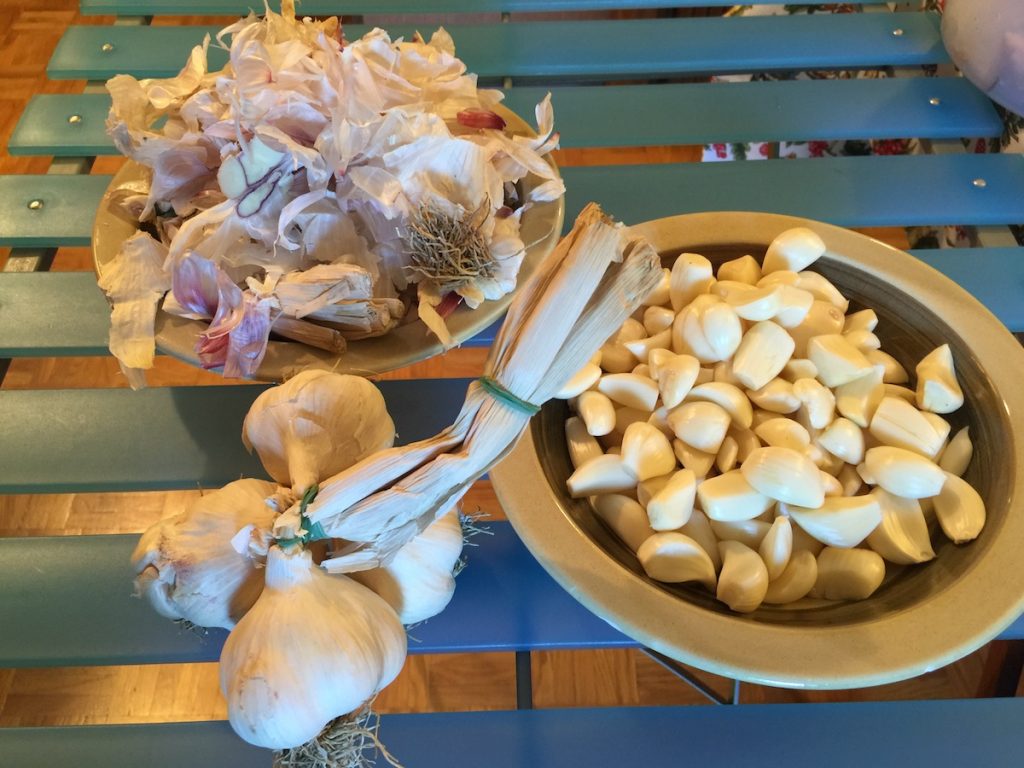 Mommotta was having none of it. She simply demonstrated a second time how to peel garlic by hand. Looking at the eight heads of the freshest garlic I had ever seen, with the tightest peels I had ever felt sitting in front of me, I knew I was in for a far longer lesson than I had bargained for.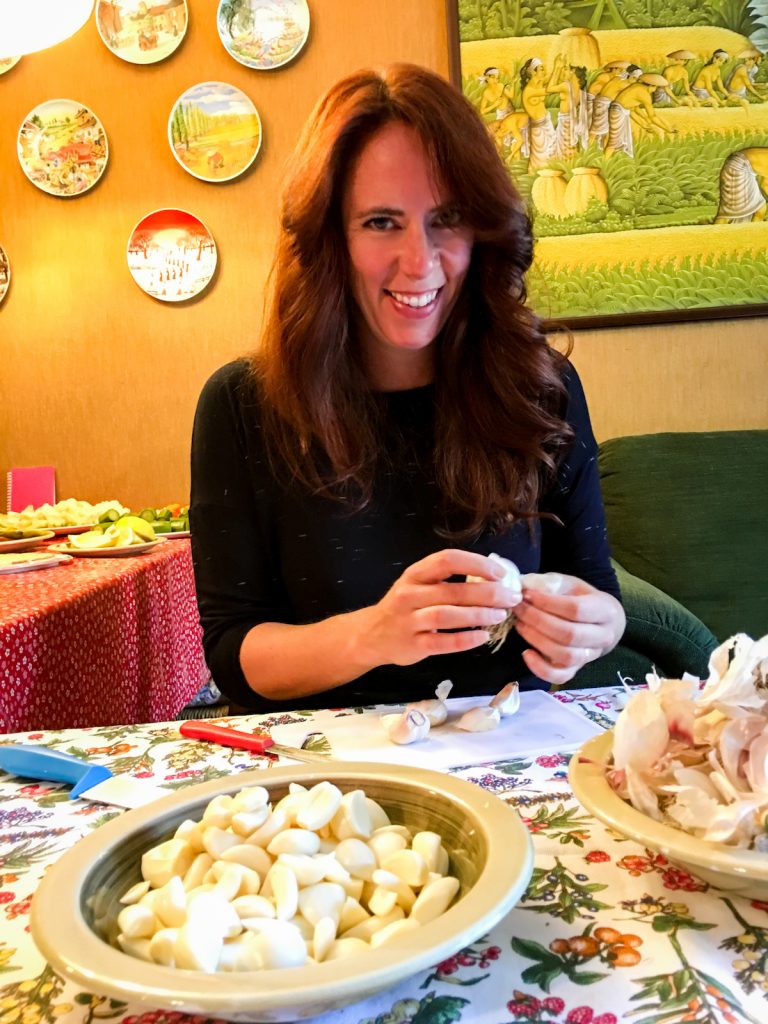 Translated from Italian, Bagna Càuda sounds like it would mean hot bath. Not a bad guess since Bagna Cauda is a hot dish that is traditionally served with vegetables for dipping. In the Piedmontese dialect where Bagna Càuda originated however, it means hot salsa or hot sauce. A quick glance at a map helps explain the origins of Bagna Càuda in the southern Piemontese provinces of Asti, Alessandria and Cuneo.
Anchovies in northern Italy come from the Ligurian coast. Historically, precious salt was needed to preserve any fish hoping to make it as far inland as Alessandira. Thankfully the salt pans of Provence are north of the Piedmont region in France and were often traded through the region.
Fun fact: If you've ever wondered where the phrase "worth one's salt" comes from, it's Italian along with the word salary. In ancient Roman soldiers were said to have been paid in salt because it was such an important commodity in the preservation of food.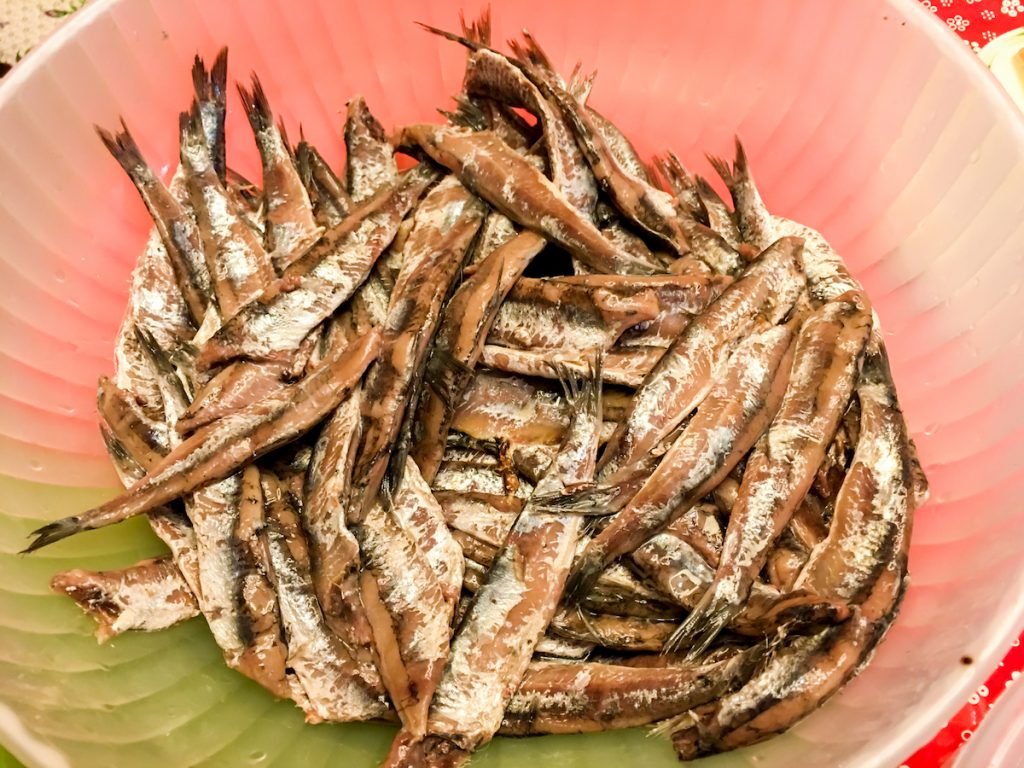 All of this to say, traditional Bagna Càuda recipes call for salted anchovies and lots of garlic. While hand peeling garlic and deboning and desalting anchovies is labor intensive the rest of the preparation simply requires patience. Over a low heat garlic is cooked in extra virgin olive oil until it becomes a saucelike consistency. Deboned and desalted anchovies are then added and allowed to melt into the sauce. A pat of butter can be added at the end for extra creaminess.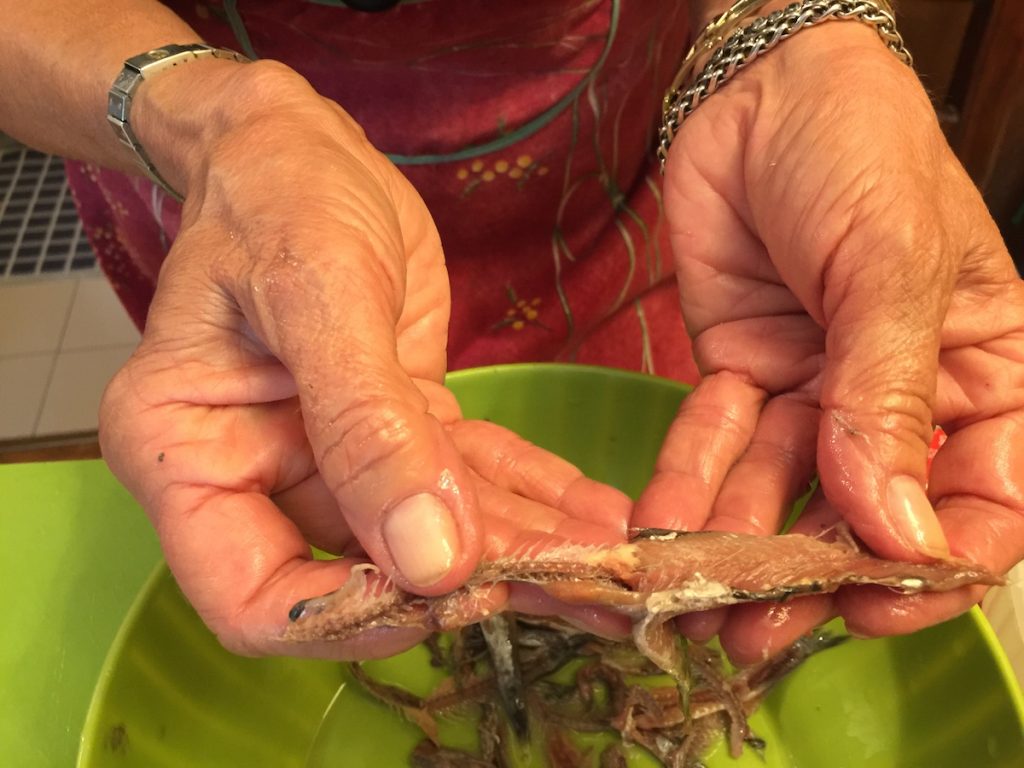 The genius of Bagna Càuda is that it's a simple recipe that's still incredibly complex in flavor. Anchovies preserved in salt are packed with umami. The magic of umami being its ability to magnify the taste of any vegetable or meat. In other words, what might seem like a boring healthy spread of steamed vegetables is transformed into a sumptuous meal when Bagna Càuda hits the table.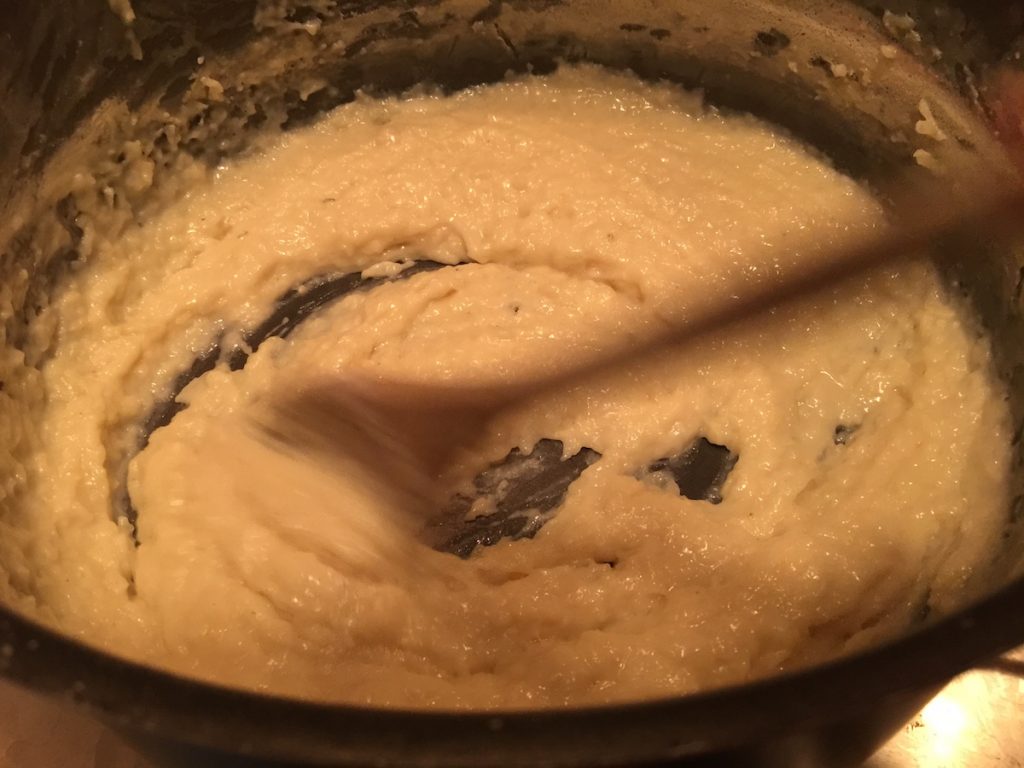 The heavy handed use of garlic is the main reason Bagna Càuda is not well documented in history. Garlic was not thought to be a proper ingredient by the wealthy due to its rather stinky side effects. Which means Bagna Càuda is a family recipe passed down from Nonna to Mamma to thankfully now me! I've found a good general rule of thumb for Bagna Càuda is one head of garlic per person to 50 grams of salted anchovies to half a cup of oil.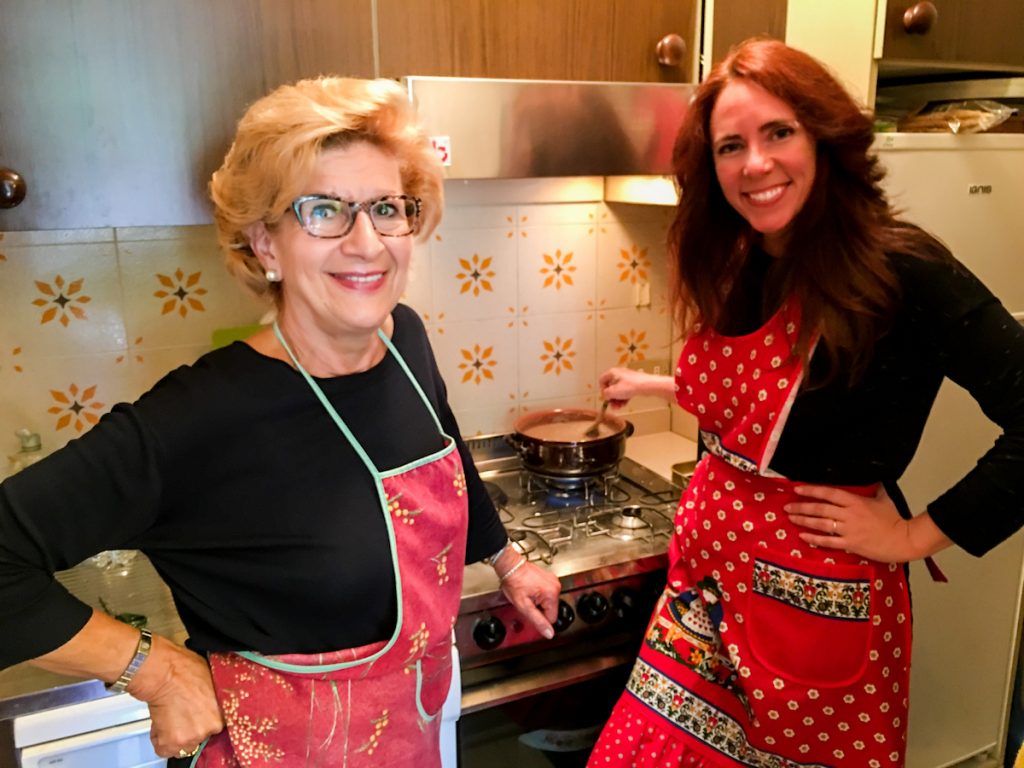 The two heads of garlic per person Mommotta had me peel, left us eating Bagna Càuda for a week.
Here are my three personal rules for any home cook outside of Italy who wants to try making Bagna Càuda for the first time.
Roast full heads of garlic low and slow in the oven rather than cooking in oil. Oven roasting tames the acrid flavors of garlic, replacing them with a deeper more caramelized flavor. It's too tempting when making Bagna Càuda the first time to rush the garlic. If the garlic is cooked too fast it can burn easily and taste bitter. If it's not cooked enough, the dish will still be delicious but the garlic odor afterwards are nefarious.
If you cannot find salted anchovies, use the highest quality anchovies you can find. Do not, under any circumstances cheap out on inexpensive tins of anchovies! When there are only three ingredients, they must all be top shelf ingredients. Those cheap tins are why Americans think anchovies are gross on pizza.
Never make Bagna Càuda for company or the night before an important meeting or flight.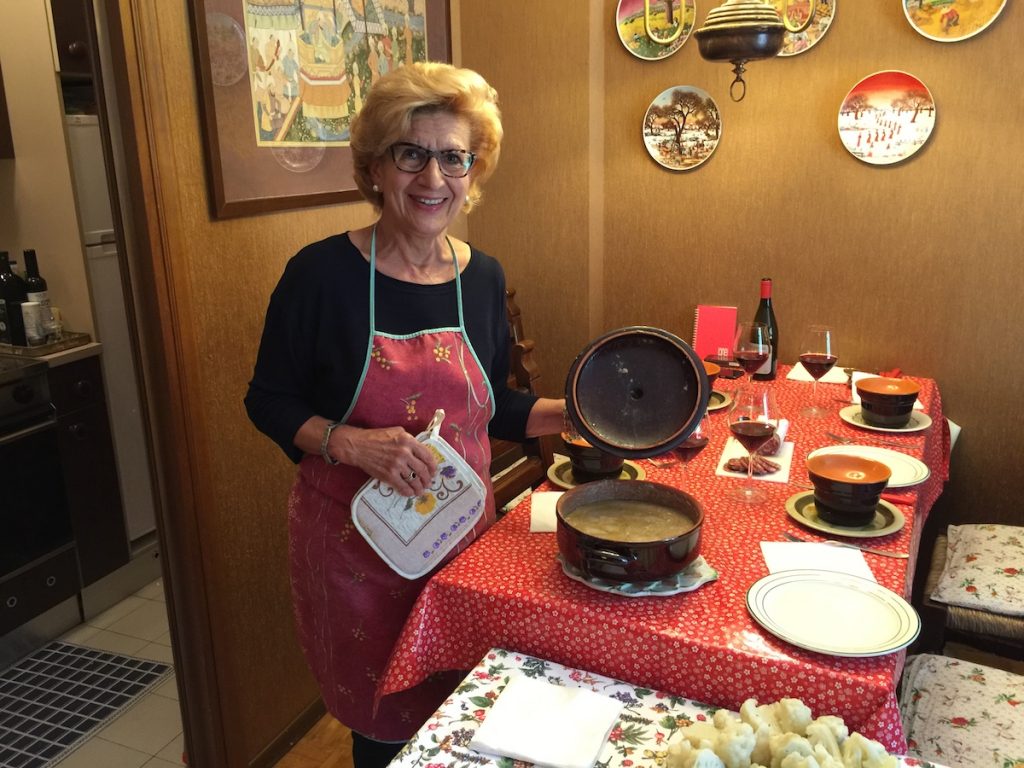 Bagna Càuda is a quintessential cucina povera — cuisine of the poor in Italy. These recipes were born out of necessity, the mother of gastronomic creativity. The history of Bagna Càuda includes rewarding harvest workers. A communal meal from a single terracotta cooking pan kept warm by embers.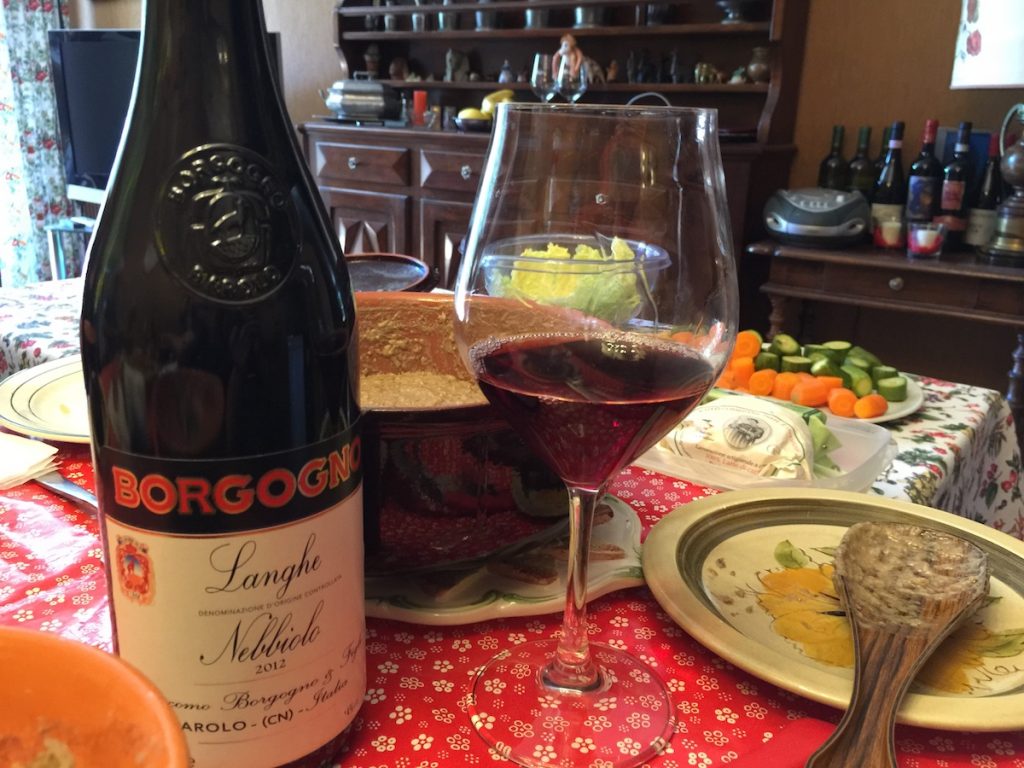 Today in Italy, families still gather for Bagna Càuda, the only difference is everyone gets their own little terracotta pot warmed by a little tea light below. That and the full-bodied red wines like a Barbera or Nebbiolo paired with Bagna Càuda are more likely to come from a bottle than a damigiana (demijohn.)
---
Be sure to follow ALOR Italy on social media and read her weekly updates about moving to Italy, travel tips and more.
All Photos by Paolo Ferraris
---
Find more Christmas recipes: