It's true. In Verona, Italy Juliet's breasts help everyone find their Valentine. Luck in love. True love. Soulmates. A significant other. Whatever your heart yearns for this Valentine's Day. It's a beautiful Italian love legend that thousands of happy couples swear by.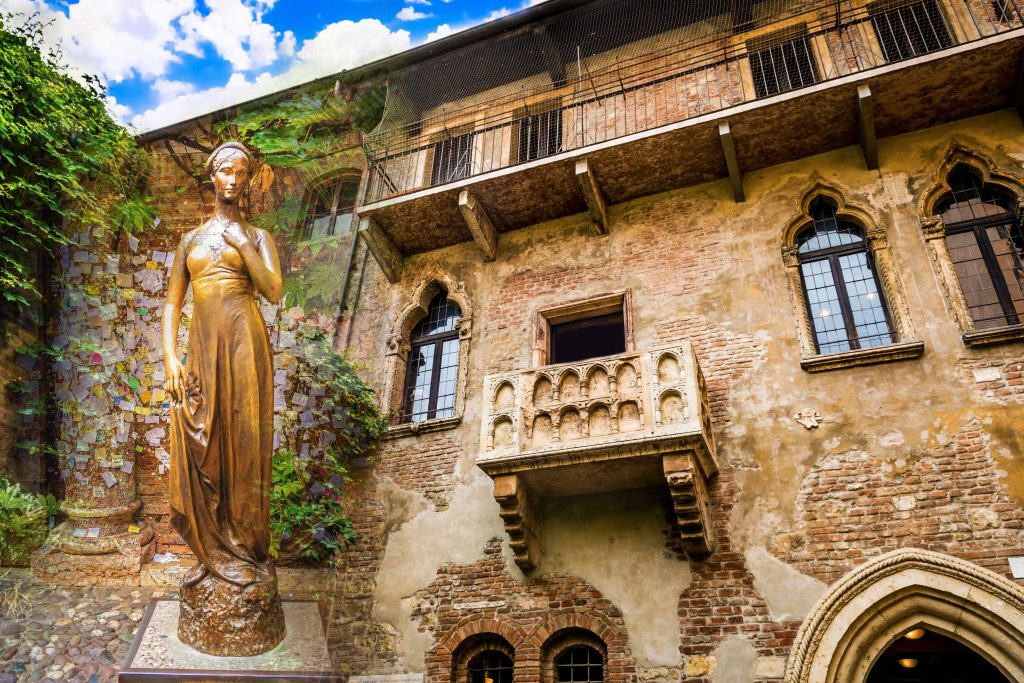 Since Shakespeare put pen to paper in the 14th Century, the epic love tale of Romeo and Juliet has made hearts go aflutter. It's iconic in every language, every country and the symbol of soul mates the world over.
Which is why in the tiny town of Verona in Italy's northeast would-be lovers and those in search of true love flock to its medieval cobblestoned streets. The Adige River winds its way through town just as romance winds its way around every visitor's heart.
Across the bridge to Juliet's House is where all matters of the heart are helped, healed and ultimately heralded from the heavens. Valentine or no valentine, Juliet's house is where love is said to happen.
Admirers, suiters and sweethearts flock to rub Juliet's breasts for luck in amore (love). Hoping to improve the chance that cupids bow finds its mark. Especially as Valentine's Day approaches. After all, the greatest love saga of all time is sure to help secure some romance.
Where to find Juliet.
Casa di Giulietta – Juliet's house is right in the heart of Verona. Crossing the Ponte Nuovo bridge it's just a quick stroll three blocks up and to the right. That famous courtyard where the epic love scene played out. Juliet out on her small balcony, Romeo with heart in hand in the courtyard below.
The tale of two star-crossed lovers great passion that ultimately healed the wounds of their feuding families.
Valentine New and Old, it's never too late.
"Did my heart love till now? forswear it, sight! For I ne'er saw true beauty till this night."

William Shakespeare – Romeo & Juliet.
Love of every description is found at Juliet's house. Young love birds and seasoned soulmates. It's the perfect sweetheart destination. So much so, that the renewing of vows is a popular pastime. After all, wouldn't you love your Romeo under the balcony as you reaffirm your love for one another?
Playing out the famous balcony scene is fun. Whether in the newest blushes of romantic love or renewing the deep well of years together. It is the perfect place to renew a lovers commitment. The only thing left to do after that is a quick rub of Juliet's breasts to ensure many more happy years together.
Why Juliets Breasts?
Legend says if you rub Juliet's breasts it brings luck in love. Is it true? Thousands swear to it. Love has blossomed, true love strengthened and partners for life have been found. All from a giggly little rub. No need to blush, love is a serious business.
So, what happens if you don't want to rub Juliet's breast on your quest for true love? That's okay too. Just write her a letter. Open your heart and let Juliet help.
How Juliet Helps Valentine Worldwide.
Juliet helps everyone worldwide with matters of the heart. Just leave a note under the Juliet balcony in the courtyard. The brick wall has an abundance of cracks and crevices to slip a note into. Tell Juliet your wishes or woes, ask her advice in love matters and see your letter answered.
Answering questions of the heart is what Verona is most famous for. It's Italy's romance capital for all heartfelt desires. Looking for love. Finding love. Reconnecting with a past love. No matter how long it takes there is a special group of ladies waiting to answer true love's call.
The Secretaries of Juliet.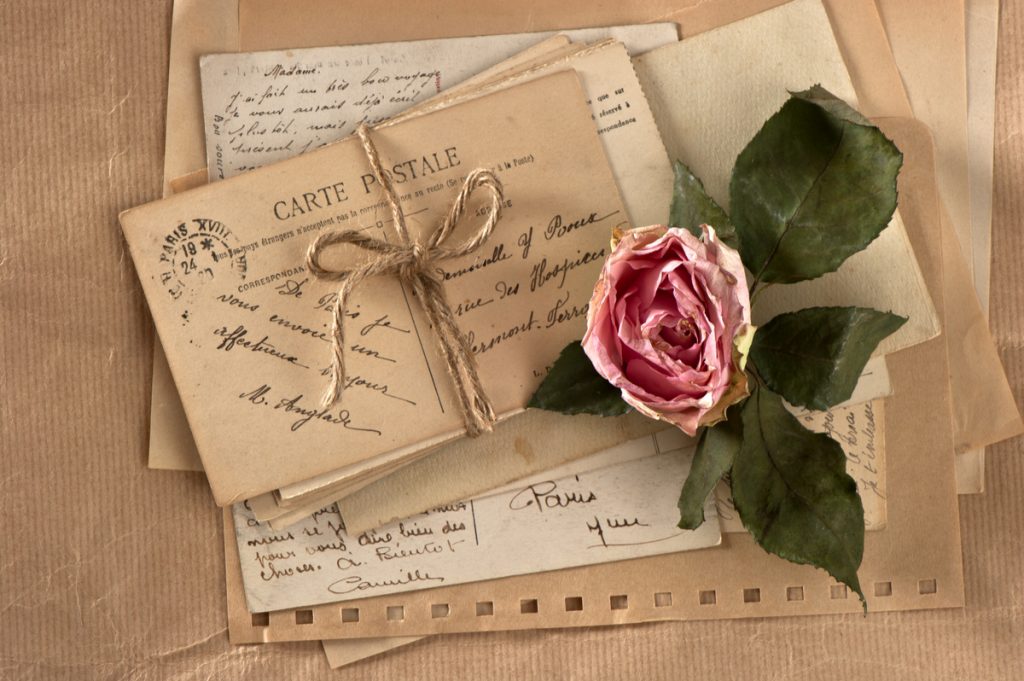 You don't have to be in Verona in person. Love letters from all over the world come to Verona. Simply addressed "Juliet, Verona" they always find her. Everyone in Verona knows Juliet. It's the home of a beautiful tradition. For decades, Verona's shared its heart and volunteers have answered these love letters. Giving advice, healing hearts, helping love soar and cupids bow strike true.
The Juliet Club is where the magic happens. Suitors and sweethearts letters are answered and sent back full of support and solicited advice.
Affection or adoration, friendship or fondness, every matter of the heart is welcome. Every person's path to love with all of its bumps and blissful blessings is welcome. Which means Verona is the perfect place for a Valentine's wish.
Singles, Suitors, Sweethearts and Soulmates.
Every would-be lover is different. But one thing remains the same. Love conquers all as they say. So, no matter which you are: a single, a suitor, a sweetheart or a soulmate you can help others on their path to love.
Join in the fun at the Juliet Club by answering a letter to another soul looking for help with matters of the heart. If that sounds like something you would like to do, find out how here.
This beautiful tradition is yours to share in. From young would-be writers through to those that have been married for 50 years, everyone is welcome. Answer a letter by becoming a Juliet Trainee. For one day or one month. An in-depth look into love is at your fingertips.
Watch the Movie.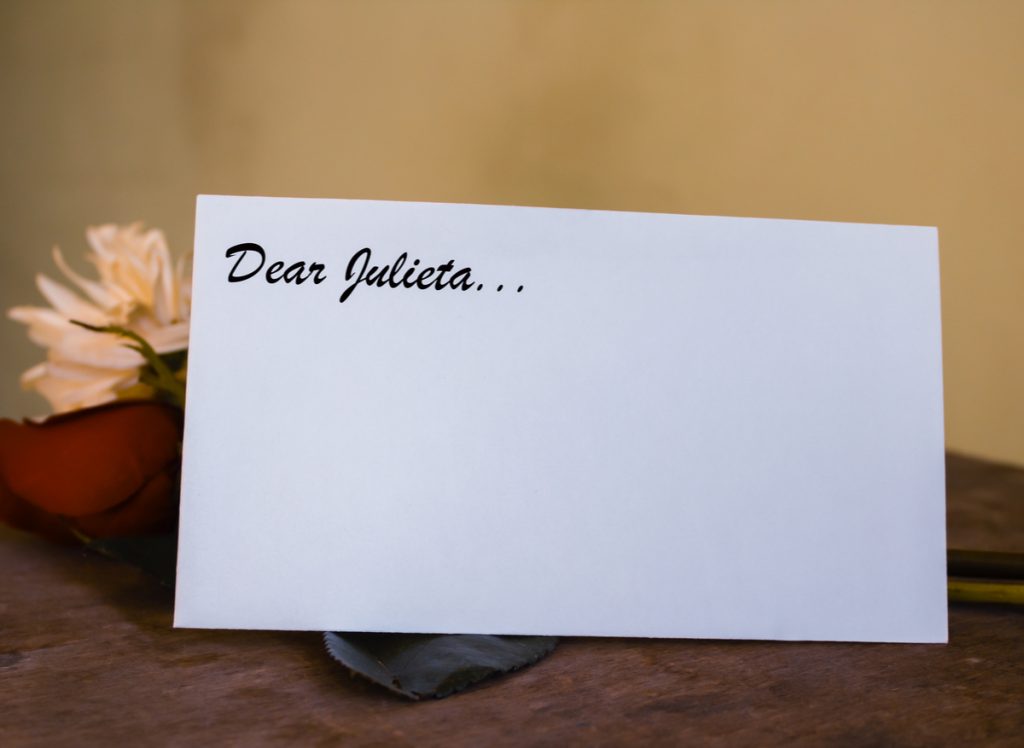 Another option this Valentine's is to cuddle up and watch Letters to Juliet. The heartwarming 2010 movie where Sophie finds herself with time on her hands while her fiancé is working. Discovering an old letter deep within the wall under Juliet's balcony she answers it.
A 50-year love affair in the waiting follows. Claire, upon receiving Juliet's response (albeit 50 years later) returns to Italy on a quest to rediscover her youthful love, Lorenzo Bartillini. A tale of long lost love, life lessons and romance ensues. The perfect Valentines movie to lift your heart.
So, if you can't be in Verona for Valentine's Day to rub Juliet's breasts, this is the next best thing. You can enjoy the experience at home. Watch the movie, take part in this beautiful true love tradition and help the Secretaries of Juliet by answering a letter.
Juliet can still help you find your Valentine, even if they are a world away.
---
For more information about getting married or renewing your vows in Verona, visit:
---
You may like reading…