All About Italian Wine: In-Depth Professional Development Classes (Updated)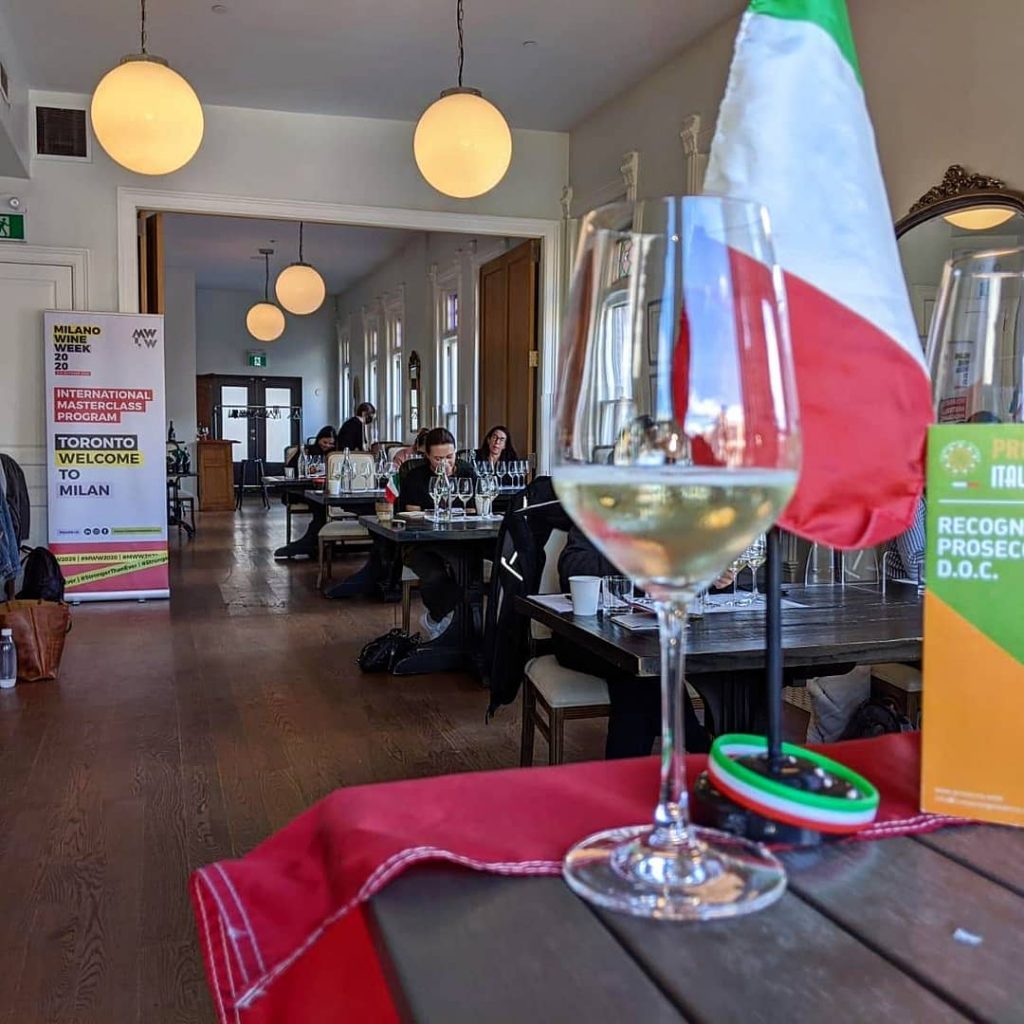 Wine lovers from around the world united for the 4th edition of Milano Wine Week 2021 (MWW) from October 2 – 10 in Milano and 11 major cities around the world. It was the first wine event in history to connect together 12 of the world's metropolises: Montreal, Toronto, New York, Chicago, Miami, London, Moscow, Shanghai, Shenzhen, Tokyo and Hong Kong. Those attendees connected with the event's headquarters in Milano's historic Palazzo Bovara via live-stream.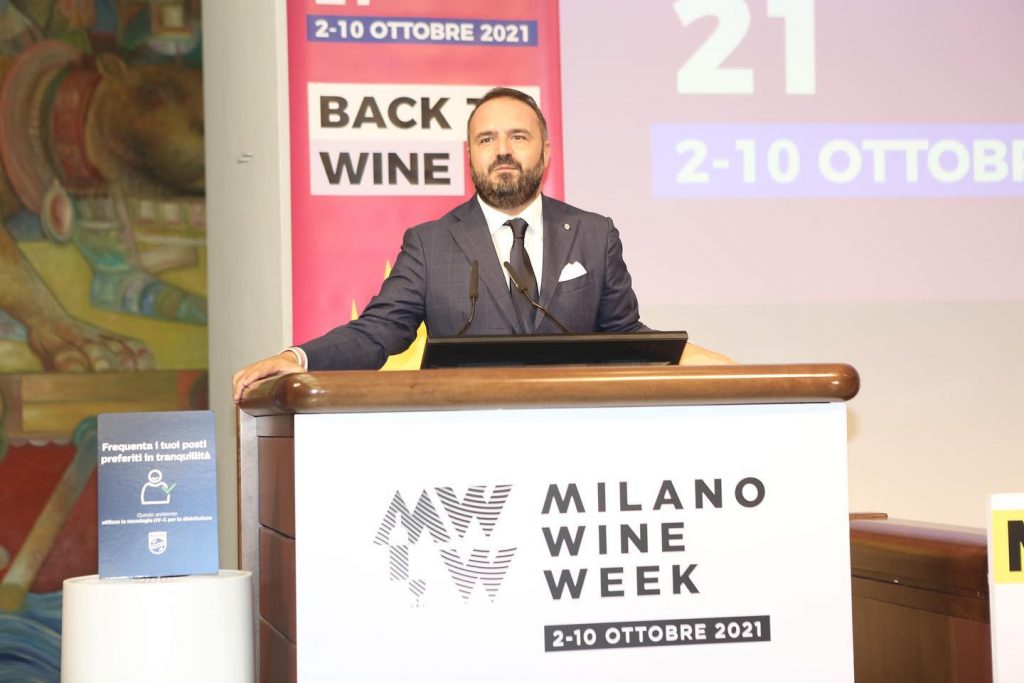 Devoted to Wine Industry Trade Professionals
Buyers, importers, distributors, F&B managers and the media attended the fair. Through professional tutored tastings, guests had an opportunity to acquire an in-depth analysis of the wines presented, as well as network with winery representatives and trade professionals.
Registrants also took advantage of MWW's digital platform: an interactive instrument which facilitates direct communication between the wine business community and the participating producers.
Masterclasses and More!
Various producers, enologists and expert speakers presented the masterclasses along with forums, workshops and webinars devoted to the themes of: export; technological innovation;  the evolution of retail; and the prospects for the new generation industry players
The Italian Trade Agency and the Ministry of Foreign Affairs and International Cooperation have helped to support the US tastings. The 2021 edition took place in New York from October 4-7 and in Miami and Chicago from October 4-6, 2021.
Live in Italy Magazine at Milano Wine Week!
Lisa Morales (Editor-in-Chief) attended the Brunello di Montalcino Masterclass on Tue 5, October, 2021 at SLS Brickell in Miami. The class was presented by Consorzio del Vino Brunello di Montalcino and led by Cristina Mercuri, DipWSET.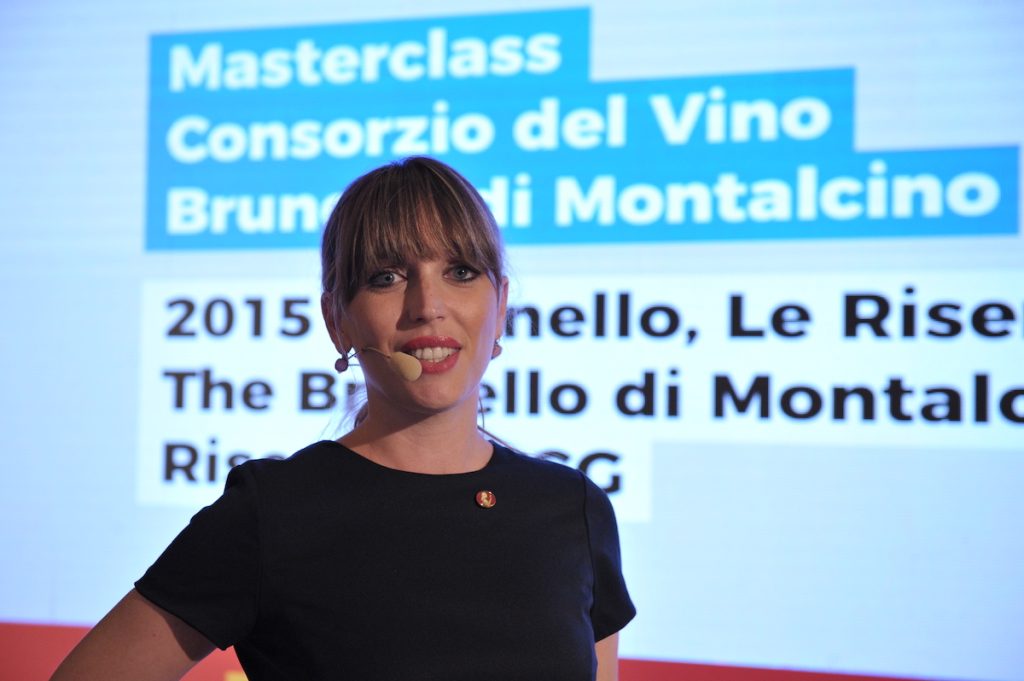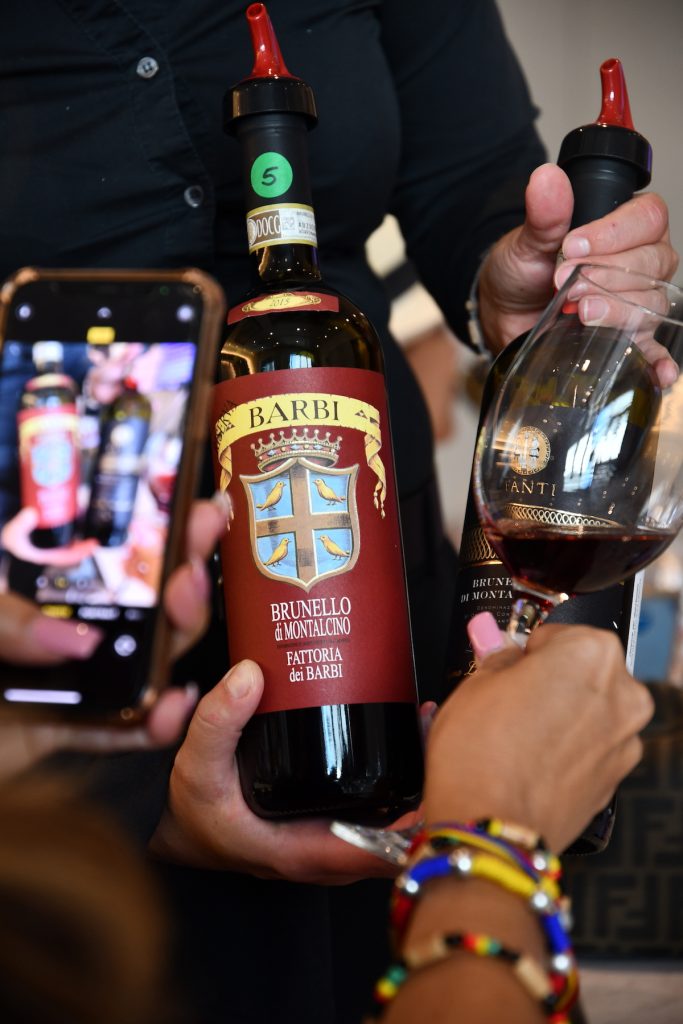 Wines tasted were:
Camigliano Brunello di Montalcino Riserva DOCG 2015 Gualto
Talenti Brunello di Montalcino Riserva DOCG 2015
Col di Lamo Brunello di Montalcino Riserva 2015
Fanti Brunello di Montalcino Riserva DOCG 2015 Vigna le Macchiarelle
Fattoria dei Barbi Brunello di Montalcino Riserva DOCG 2015
Sassodisole Brunello di Montalcino Riserva DOCG 2015
Caparzo Brunello di Montalcino Riserva DOCG 2015
Lorenzo Diamantini (Food and Wine Contributing Editor) was present at the main fair in Milano. Read Lorenzo's report here.
For more information, visit www.milanowineweek.com.
@MianoWineWeek on Instagram | #MWW2021 #BackToWine
Facebook
YouTube
LinkedIn
All Photos Courtesy of Milano Wine Week's Facebook page.