Maria Cristina Didero, an Italian design curator, consultant, and author is now Design Miami's Curatorial Director. This prestigious international design fair and sister show to Art Basel will make its debut in La Ville Lumière this October: the first ever Paris edition of Design Miami/.
Jennifer Roberts, CEO of Design Miami/ said: "The decision to present an event in Paris this October is the natural next step in Design Miami's evolution. Rooted in the past with a hold on the future, the city truly complements Design Miami's commitment to showcasing the best of historic and contemporary collectible design."
"Building on the excitement, we are thrilled to welcome Maria Cristina to our Design Miami/ family. Maria Cristina has an exceptional reputation amongst her peers and as a longtime collaborator of Design Miami/. We already have a deep appreciation for her creative vision. We very much look forward to seeing how her unique insights will shape our events in Basel and Miami, and now in Paris."
About Maria Cristina Didero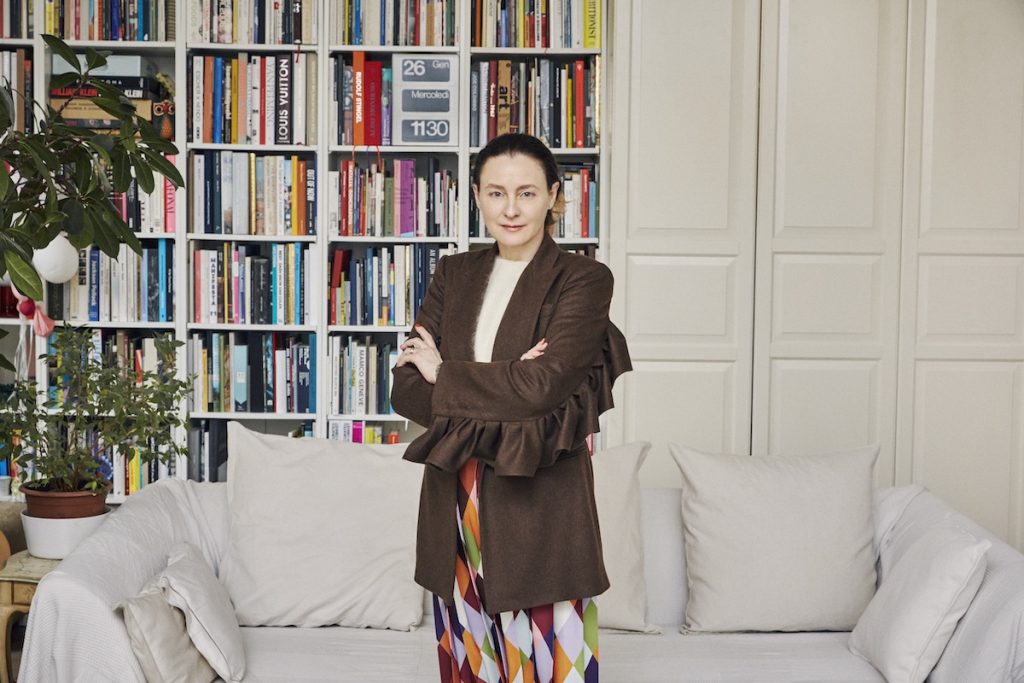 Maria Cristina Didero is an independent design curator, consultant, and author based in Milan. Didero has curated numerous exhibitions for galleries and institutions around the globe including at the National Building Museum, Washington DC; the Design Museum Holon, Israel; and the Museum of Applied Arts, Dresden. She also curated shows for international fairs such as Milan Design Week; Design Miami/; The Armory Show in New York; miart in Milan; Maison&Objet, Paris; and Experimenta Design in Lisbon. As a consultant, Didero has worked with international brands such as Vitra, Fritz Hansen, Lexus, Fendi, Louis Vuitton, Valextra, and Diesel among others.
Maria Cristina Didero is currently preparing a project for the MK&G in Hamburg, titled Ask Me if I Believe in the Future (to open July 1, 2022) starring Objects of Common Interest, Erez Nevi Pana, Zaven, Carolien Niebling and a series of other ongoing collaborations: an exhibition titled VELENI (Poisons) with Lanzavecchia + Wai at the ICA in Milan, and a project by Mathieu Lehanneur for the upcoming MDW22.
Didero also collaborated on three editions of Design Miami/ with Fendi where she curated the fashion brand's annual exhibitions with commissions by Cristina Celestino, Chiara Andreatti and Sabine Marcelis.
Explore New Possibilities and Boundaries
Didero said, "I am excited to embrace this new adventure and to collaborate with the Design Miami/ team. My multidisciplinary approach wholly aligns with the fair's mission to promote culture, talent, innovation, creativity, and education; it will be a challenge and an aspiration to explore new possibilities and boundaries, which I look forward to sharing with Design Miami's global audience in 2022 under this year's curatorial theme 'The Golden Age.'"
"The Golden Age is an idea shared by different cultures across time and space. Whether projected onto an idealized past or a utopian future, The Golden Age envisions the world at peace, in which advancements in the arts and technology precipitate unprecedented ease, cooperation, pleasure, and beauty; a time in which every living creature on Earth coexists in harmony".
Save the Dates!
The first fair under the direction of Didero will be Design Miami/ Basel, held 14-19 June in Basel, Switzerland; also simultaneously presented online at designmiami.com. Further details on Design Miami's 2022 events will be announced in the coming months.