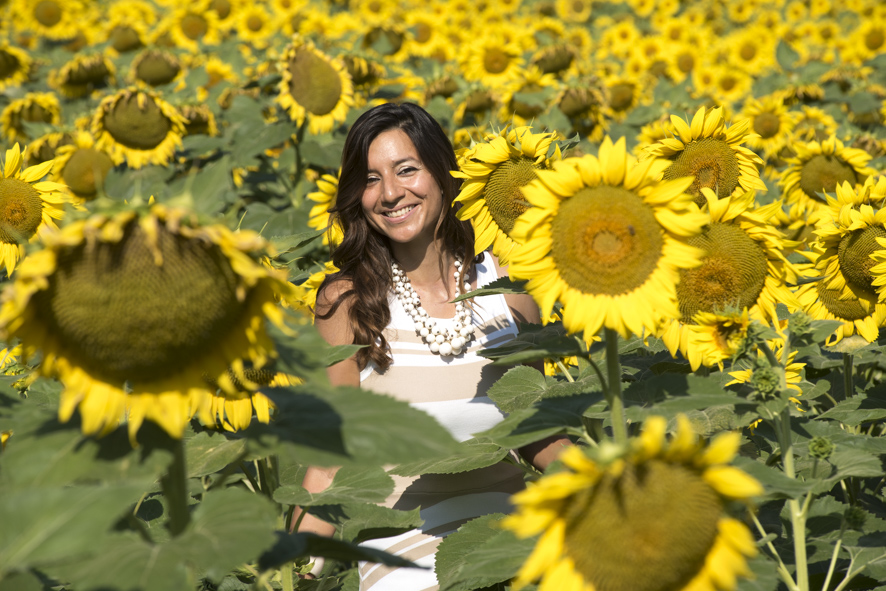 Many will remember Italy as the European nation hardest hit at the start of the coronavirus pandemic, with its 37,700 deaths placing it second only to the UK. But what Italy will be remembered for first and foremost, is the unwavering resolve with which its residents hit back.
Life in lockdown saw locals across Rome, Turin and Naples ascend their balconies with instruments, singing and dancing to maintain the community spirit, while keeping themselves (and the world's countless onlookers) entertained. This moving demonstration of comradery in the face of global crisis was not subject only to Italy's major cities, but took place across the entire country.
Juliana De Brito, proud inhabitant of Le Marche, explains that the Italian countryside was by no means an exception. She fondly recounts two neighbours dining together on a "table" created between their two balconies, a story very much reflective of her favourite Italian saying. "A tavola non si invecchia" ("At the table, you don't get old"), which implies that dining in company is the best tonic for a long, healthy and prosperous life, as traditionally, Italians never eat alone.
"You can imagine how difficult social distancing is for Italians. The inability to hug loved ones, visit family and have a face-to-face interaction is entirely at odds with the conviviality and sense of humanity essential to Italian culture", says Juliana. However, with coronavirus making contactless a way of life rather than just another means for settling the bill, at the height of lockdown, Juliana, her husband and their two children only participated in dinners with friends and family online.
With the table temporarily off-limits, the De Brito's took instead to the easel. They hung hand-painted placards with the words "Andrà tutto bene" ("Don't give up! Everything will be alright") in their windows, boosting the general morale of passersby and colouring the otherwise grizzly current affairs forecast.
---
Having moved from Milan to Le Marche in 2016 but originally from Brazil, Juliana's experience as an expat is two-fold. We asked more about her personal life, travels and why she decided to settle in Le Marche. As incandescent as the region's sunflowers, here's what she has to say on everything from rural life to Italian driving – you're not going to want to miss this!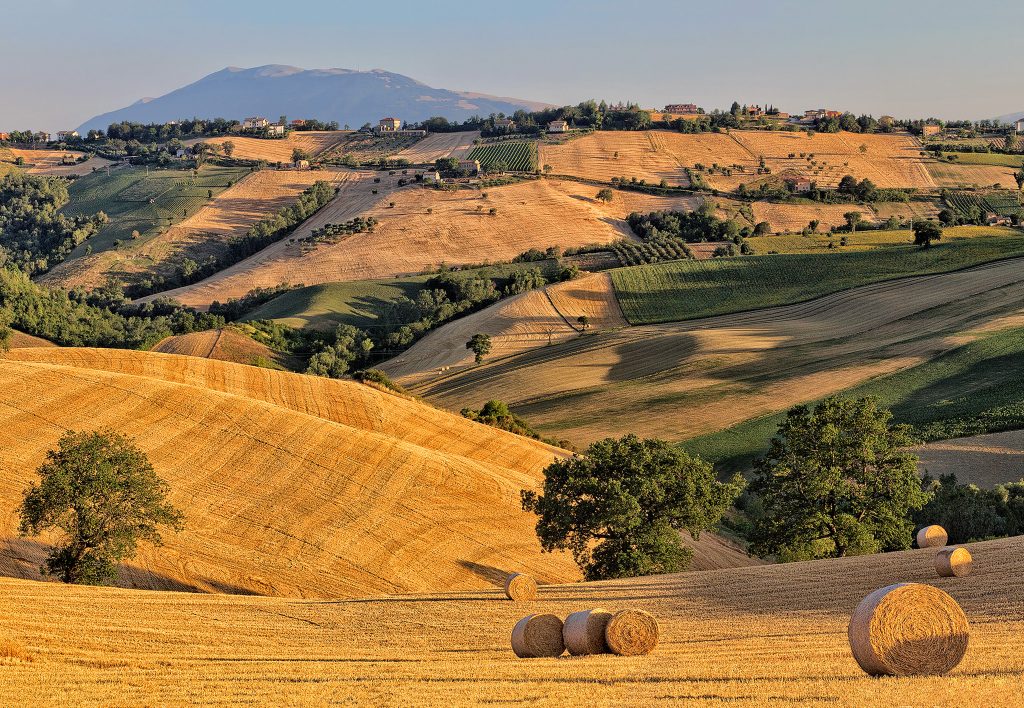 Where did you grow up?
I'm Brazilian; born in Sao Paulo but raised in Rio de Janeiro. Having been brought up between different backgrounds and worldviews – my roots are a mix of Brazil, China and Portugal – I recognise cultural diversity as something natural and interesting.
How many languages do you speak?
I speak Portuguese, Italian, English and Spanish and have tried to study Chinese, a challenging language for native Latin language speakers as the tones, pronunciation and language structure are very different. Speaking other languages is not only a way to communicate, it's a way to understand, feel closer to and embrace other cultures/peoples.
When you're not writing your blog, Wonderful Le Marche, how do you spend your days?
I'm a freelancer communications consultant with a creative lab. I manage branding and communication projects as well as help local companies with marketing. I love the tourism industry – my husband and I are working on a real estate project to help foreigners buy or rent in Le Marche.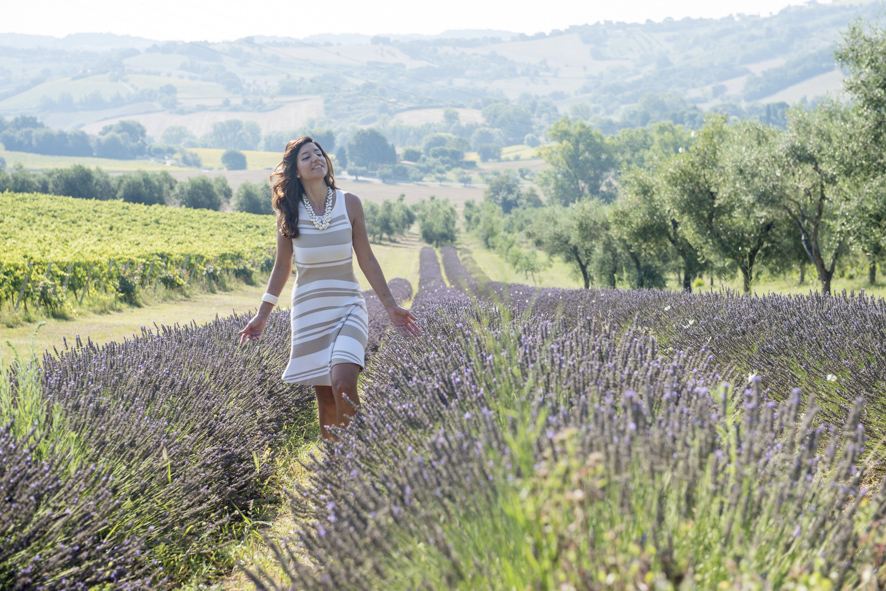 What is your personal definition of an expat?
Being an expat is more nuanced than simply living outside of your native country. An expat is a person who has learned to move through their fears to achieve their dreams, overcoming geographical boundaries.
I understand before your move to Le Marche, you have always lived in big cities – which ones?
Aside from Sao Paulo and Rio de Janeiro, the two most populated cities in Brazil, I have also lived in Los Angeles and Milan. I resided in Italy's industrial and financial centre, Milan, for ten years before moving to Le Marche. While my husband is Milanese, my heart is "marchigiano" – it belongs to Le Marche.
What do you miss most and least about urban life?
I miss the cultural diversity that makes cities vibrant, particularly from a professional point of view. In Milan, I was working for a multinational company. So, I regularly collaborated with people from many different nationalities, Danish, English and Japanese, to name a few. This kept the perspectives fresh and projects inspiring.
I don't miss the traffic or rushing around. Moving to Le Marche has forced us to slow down and change our lifestyle. Now I have more time to raise my kids and we spend more time together as a family – one of the main reasons for our switch.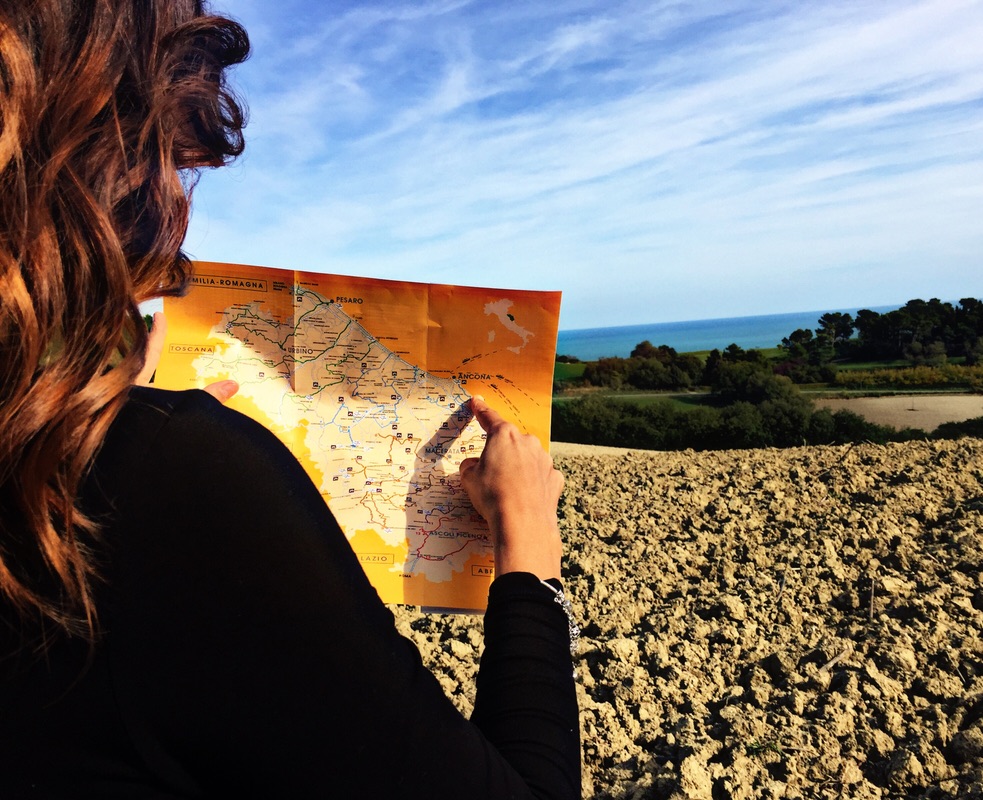 Why did you decide to make the switch?
Although we felt settled in Milan, my husband and I decided to search for our ideal place to live in Italy. Combining our different needs and desires, we selected a list of areas to explore and even travelled all the way down to the South.
We spent a year searching for a place that reflects our personal values and didn't know if it existed. We had never been to Le Marche before. It was not only the region's beauty that fascinated us but it's authentic people, their values, traditions and genuine lifestyle. We enjoy watching our kids grow up in this context.
What were the challenges of moving to Le Marche?
Real life changes are never easy, especially if you're not in your twenties. They come with sacrifices. I left my career as a PR manager and my husband, who works in real estate, also changed his market. Starting everything from the beginning isn't simple.
Do you miss your home in Milan? Or, is Le Marche home now?
Milan is a beautiful city that provided many opportunities and important life experiences. I have many friends and good memories there. I think home is where the heart is, and I have left a little piece of my heart in many different parts of the world. Of course, I miss them. But at the same time, I can also say that I feel at home in Le Marche.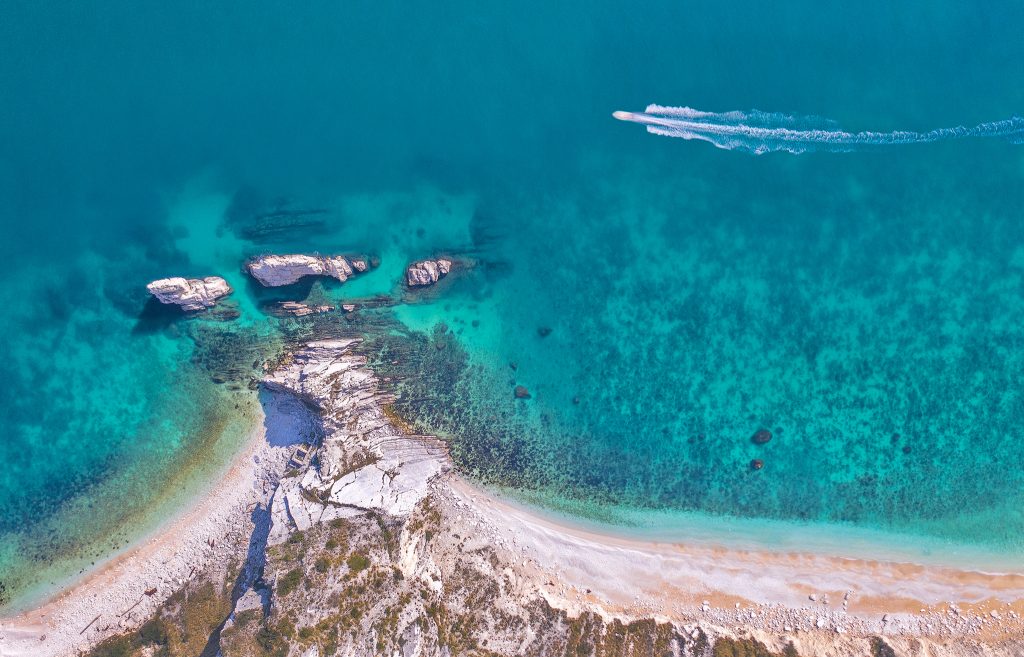 What recommendations do you have for anyone wishing to move to Italy permanently or for an extended stay?
Before moving, it's very important to know Italy's a regionalised country with many cultural distinctions in each area. I recommend exploring the country as much as possible to discover the differences and forget the stereotypes. Carefully evaluate the career landscape too, as Italy doesn't offer as many hiring opportunities as some countries.
Speaking of cultural stereotypes, would you say you drive as fast an Italian?
My uncles who live in the US said that I was speeding along when they came to visit. And when I first moved, I was not used to driving in small and steep streets. I don't think it's so difficult now – should I consider it a positive change?
Follow Juliana De Brito on Instagram (@wonderful_marche) or at Wonderful Marche.
Photos by Lorenzo Sgalippa
---
Practice learning Italian in the kitchen. Read a recipe for Sugo di Uva Fragola in Italian featured in Live in Italy Magazine's Food and Wine section.
---