Il primo festival dei colori d'Italia (Italy's first festival of colors)
Who loves a dance festival on the beach? Holi on Tour, Italy's first festival of colors marks a joyful beginning to Ferragosto. The festival will take place on Saturday, August 12 on Madonnina Beach in Caorle and Sunday, August 13 in Jesolo. Then in mid-August, the "Welcome to the Land of Colors" tour heads to the Festa grande Santa Viola in Grezzana in Verona.
Some Holi History
Fabio Lazzari from Treviso and Marco Bari from Vicenza are the founders of Holi on Tour. It was inspired by the Indian festival called Holi where people from villages throughout India, Bangladesh, Nepal, and Pakistan throw bags of colored powder and water balloons to celebrate rebirth and love, and the definitive defeat of evil in favor of good. The universal message is friendship, brotherhood, and love.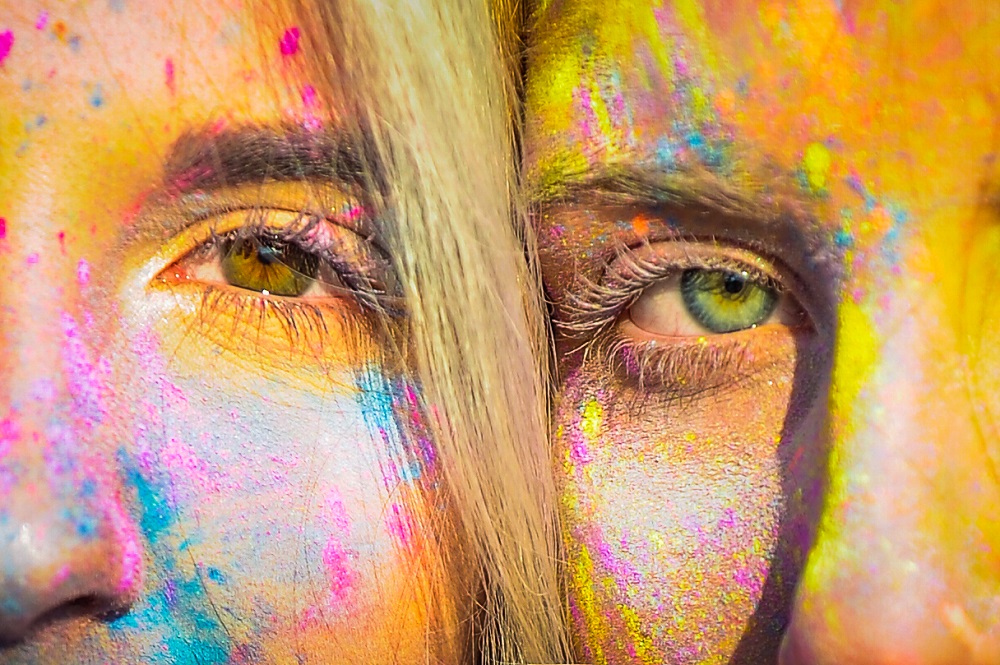 "The festival we have created is a vehicle for transmitting the genuine values ​​of this ancient event and above all for demonstrating the spirit of solidarity that underlies everything and for which we have created the festival".

Lazzri and Bari
Since Holi on Tour's inception, Lazzari and Bari have dedicated proceeds from the festival to the Forgotten Brothers Foundation (Fondazione Fratelli Dimenticati) which benefits hearing-impaired children in a village in India.
Dance Festival
In its eight editions, Holi on Tour has welcomed over half a million people from throughout Italy and beyond. It is especially popular with tourists who are vacationing in beach resorts.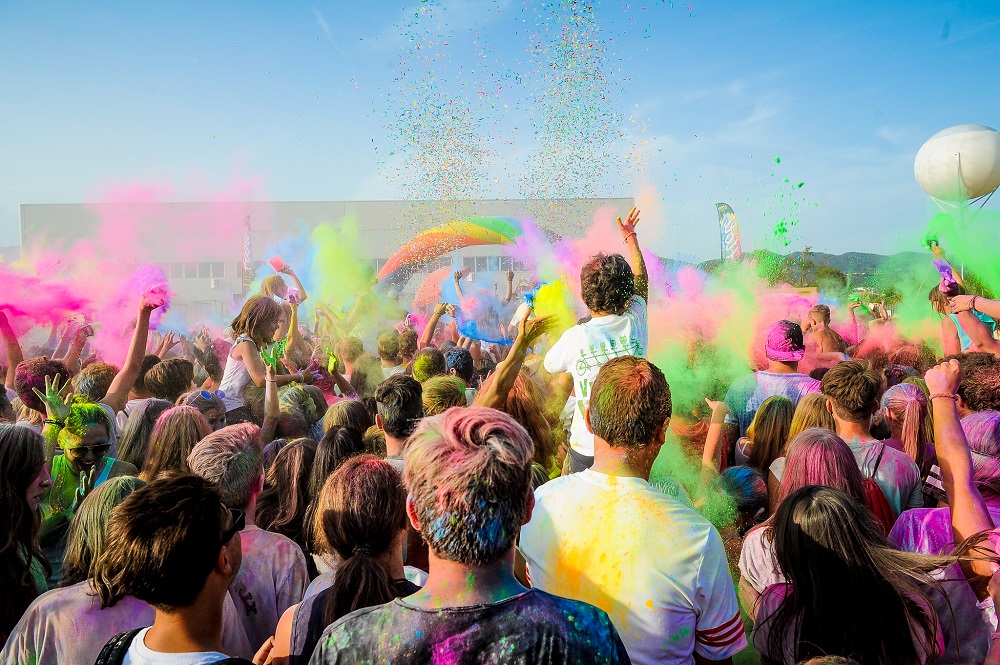 The Schedule
Saturday, August 12 at the Double Flavor Festival (Madonnina Beach)
Dance by the sea immersed in a thousand colors of the rainbow! From 3:00 pm – 12:00 am, enjoy musical selections by DJ's Andrea Martini, Bruce Blayne and Edoardo Pontecorvi. Exciting rhythmic countdowns will coincide with the launch of colored powders.
Sunday, August 13 in Piazza Brescia, Jesolo
Experience a magical festival and here's the perfect spot for a vibrant selfie! King's Club, Lobby Agency, and the Municipality of Jesolo are collaborative partners with Holi on Tour.
Mid-August at Festa Grande Santa Viola in Grezzana
Amidst the cool breezes of the mountains with a backdrop of the beach, dancers will enjoy concerts and food under a multicolored sky!
For more information and updates visit www.holitour.it. Follow Holi_on_Tour on Instagram.