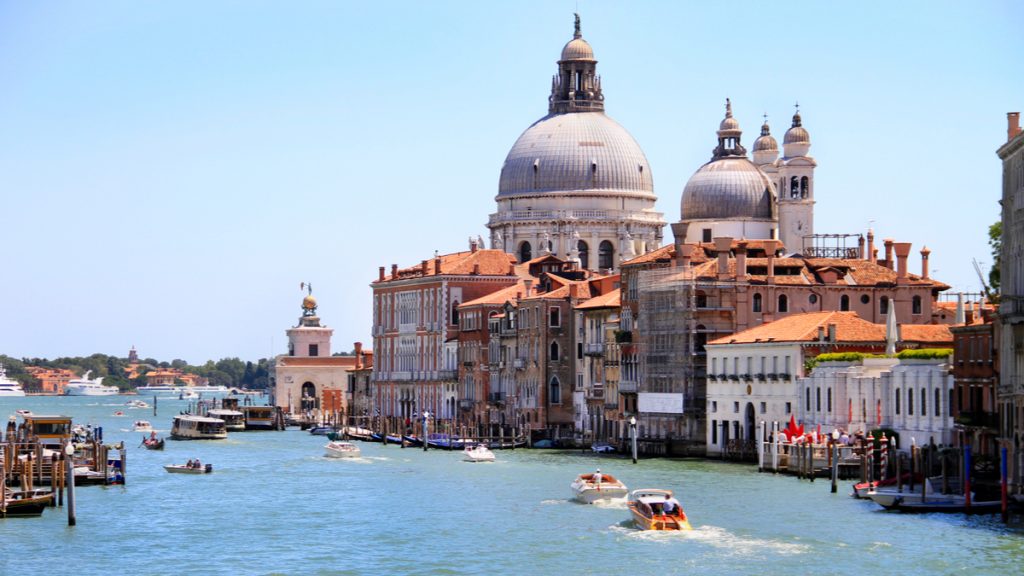 Discover Lesser-Known Venice
We've all heard of Venice, but Venice also refers to the province (now named Metropolitan City of Venice) and is one of seven in the Veneto region. As much as we love all that La Serenissima has to offer, the city is going through some growing pains. It's overrun with sightseers, struggles with pollution, and the local population is on a steep decline. When considering a longer stay in Venice as part of the Italian community, here are a few luxury home suggestions:
Luxury Farmhouse in San Donà di Piave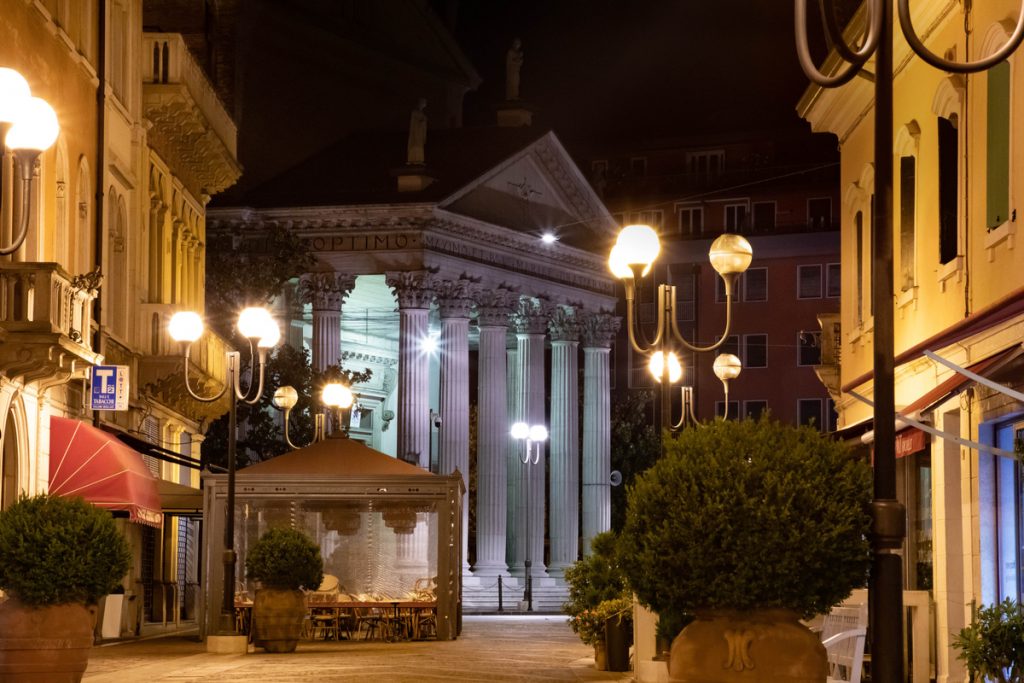 If you like small cities and the countryside, consider San Donà di Piave situated along the Piave River. Although considered one of the most historical areas of the Eastern Veneto, it was heavily damaged during World War 1. Most of the buildings that you see today were constructed in the 1920's. San Donà di Piave has a fair amount of cultural attractions, good parks, restaurants and shopping.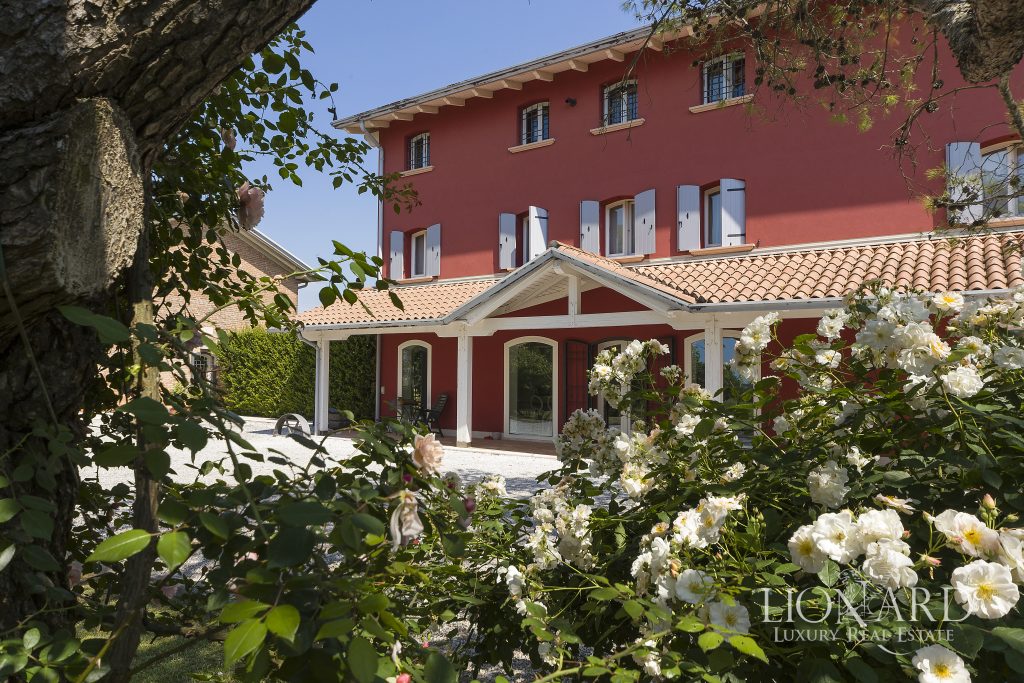 This early-20th-century farmhouse for sale is in Venice's countryside, inside an archeological site by the Heraklion Ruins. The luxury home is conveniently located 37 km (23 miles) from the Venice Airport. The pristine 5000 m2 (1.24 acres) lot is home to flowerbeds, rose bushes, and a small lake with waterlilies and lotus flowers. Enjoy 320 m2 (3,444 square feet) with 4 bedrooms, 3 bathrooms, and a guest house. It's move-in ready, but you'll need to spend almost 2M Euros for this beauty. Take a virtual tour and inquire about the sale price at Lionard Luxury Real Estate.
See San Donà di Piave from above in this video by Flydron:
Living on the Wine Route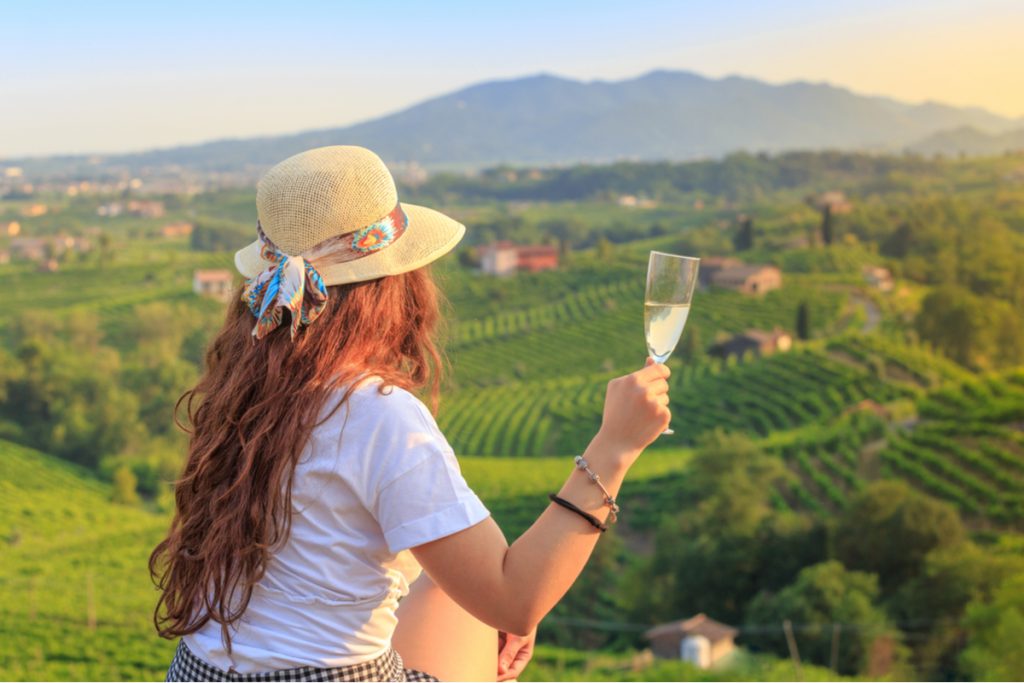 Not ready to buy, but want to enjoy countryside tranquility at its finest? For $394 per night, you can rent a luxury villa near the "strada dei vini," or wine route. In other words, Prosecco at your doorstep! This luxury home can accommodate 14 and has 7 bedrooms and 6 bathrooms. There's also a gym, bar and lovely terrace. The villa is close to both choice restaurants in San Donà di Piave and the beach. Visit Airbnb to reserve your dates.
Beach Resort Living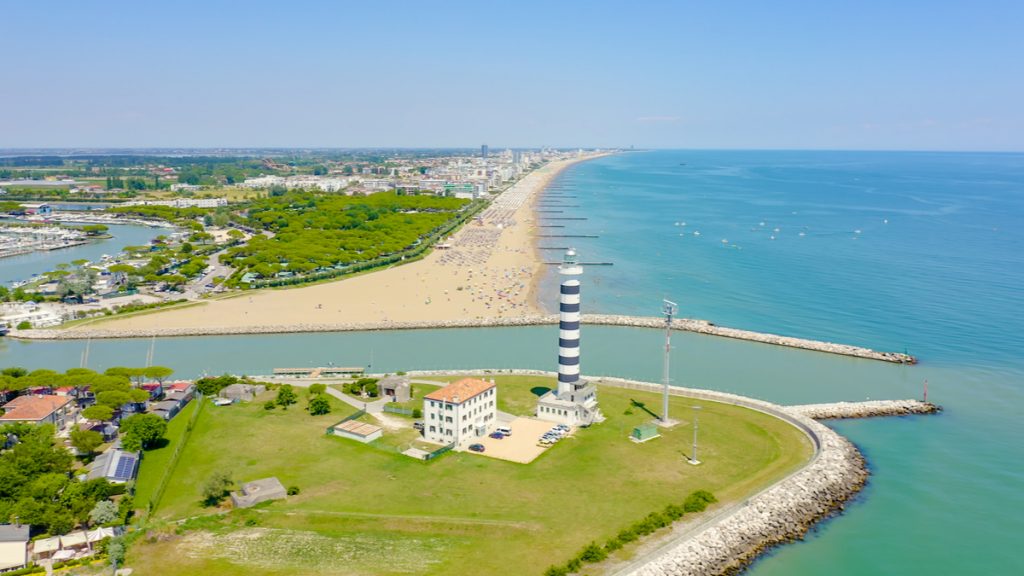 Countryside tranquility is not for everyone. Why not enjoy beachside luxury that's just a short ferry ride from Piazza San Marco? Buying an oceanfront apartment in Jesolo (also called Lido di Jesolo) is still quite affordable compared to let's say, Miami. Jesolo is one of the largest and most popular beach spots in Italy for Italians. With this in mind, you should expect quality food that satisfies the discriminating Italian vacationer, and less tourist traps and menus that cater to foreigners.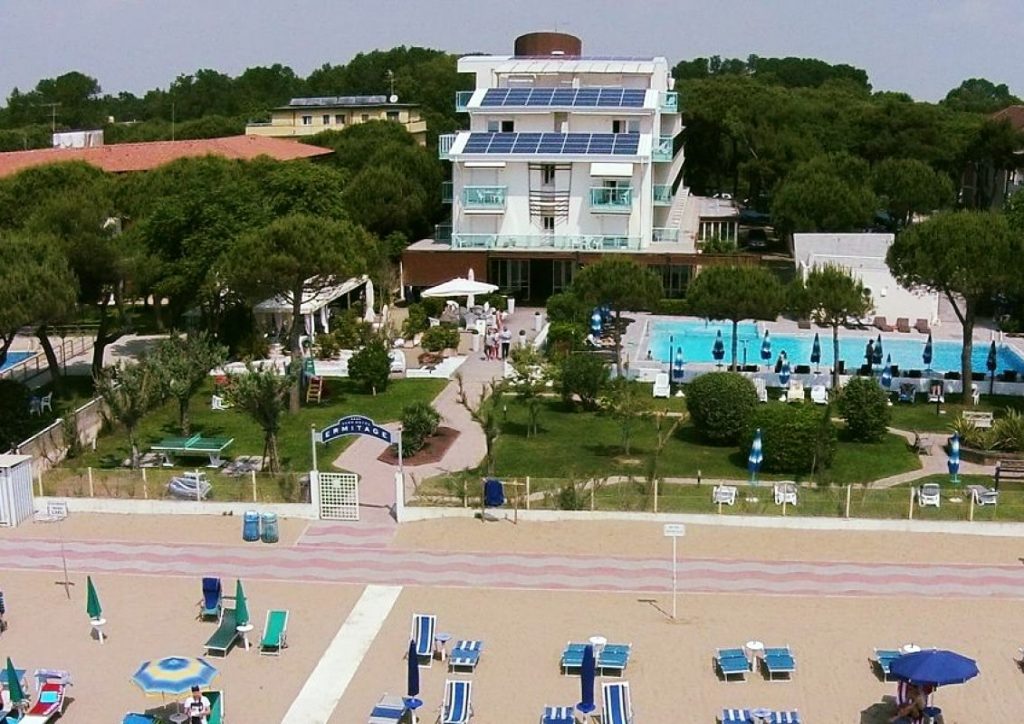 Topping our list of eco-friendly places to stay is Park Hotel Ermitage. This boutique resort hotel is situated on a private beach with stunning views of the Adriatic Sea. Enjoy elegance and refinement surrounded by Jesolo Pine Trees. Park Hotel Ermitage has been recognized for its architectural, green footprint and runs entirely on solar energy. Adjacent to the swimming pool, regain physical and mental balance in their Wellness-Chalet where you can sip herbal tea while enjoying a sauna, Turkish bath, chromotherapy shower. Rates are about $230 USD per night, but check for special offers on their website.
Park Hotel Ermitage | Viale Oriente, 72, 30016 Jesolo VE, Italy | +39 0421 961122
The Luxury of Last Minute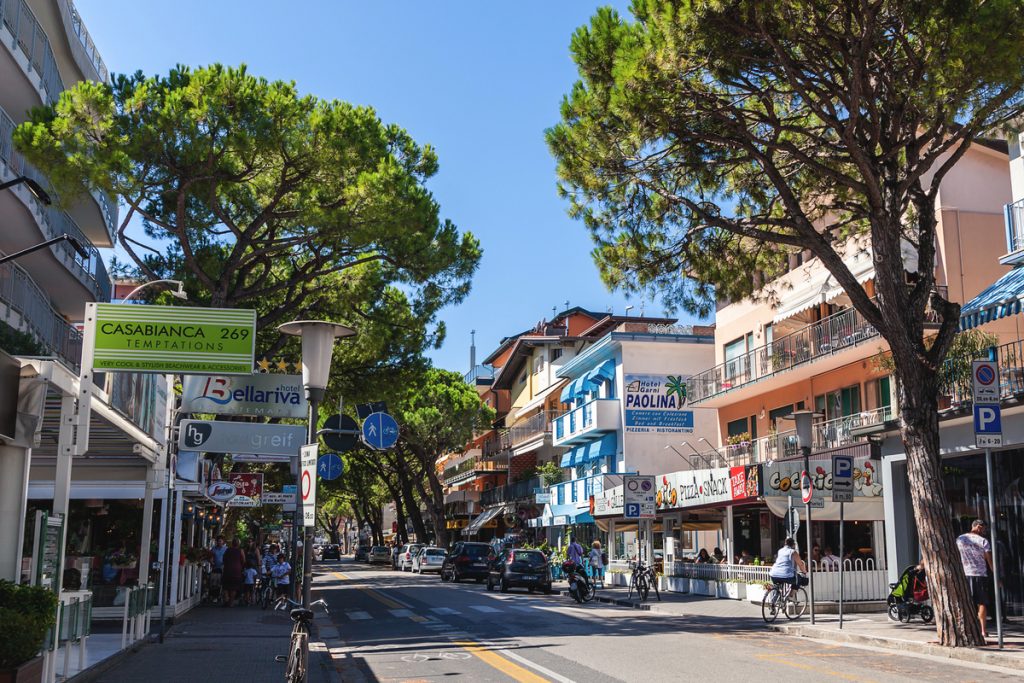 An empty-nester's luxury is the power to take off at the last minute and explore during the off-season. Besides the reduced cost, a visit to Jesolo on a moment's notice could mean more space on the sand and around town. Our top choice for English-friendly, real estate agencies in Jesolo is Adriatica Immobiliare. Check out their list of properties for sale, rentals and last minute deals.
Want to know more about buying property in Italy? Be sure to subscribe to Live in Italy Magazine for updates!