I'm pretty prejudiced when it comes to devotion to St. Joseph, Husband of Mary. As I have mentioned in other articles about the beloved earthly father of Jesus, I entered the world on his feast day, March 19—La Festa di San Giuseppe. My grandfather wanted my mother to name me GIuseppina (Josephine) in his honor, but my non-Italian father would have none of it. While my parents settled on Christine for me, my mother snuck in "Joseph" as my younger brother's middle name.
March 19 remains very sacred to Italians. While all Italians celebrate Fathers' Day on the 19th in his honor, southern Italians are more apt to include St. Joseph in their celebrations.  Sicilians, in particular, honor him as their patron saint.
According to legends, during the Middle Ages, Sicily was suffering such a horrific drought that the people were eating fava beans to survive. The beans, which were food cattle feed, kept many from starvation. They prayed to St. Joseph for rain, and their prayers worked. The spring rains saved the crops from destruction and the Sicilians from famine.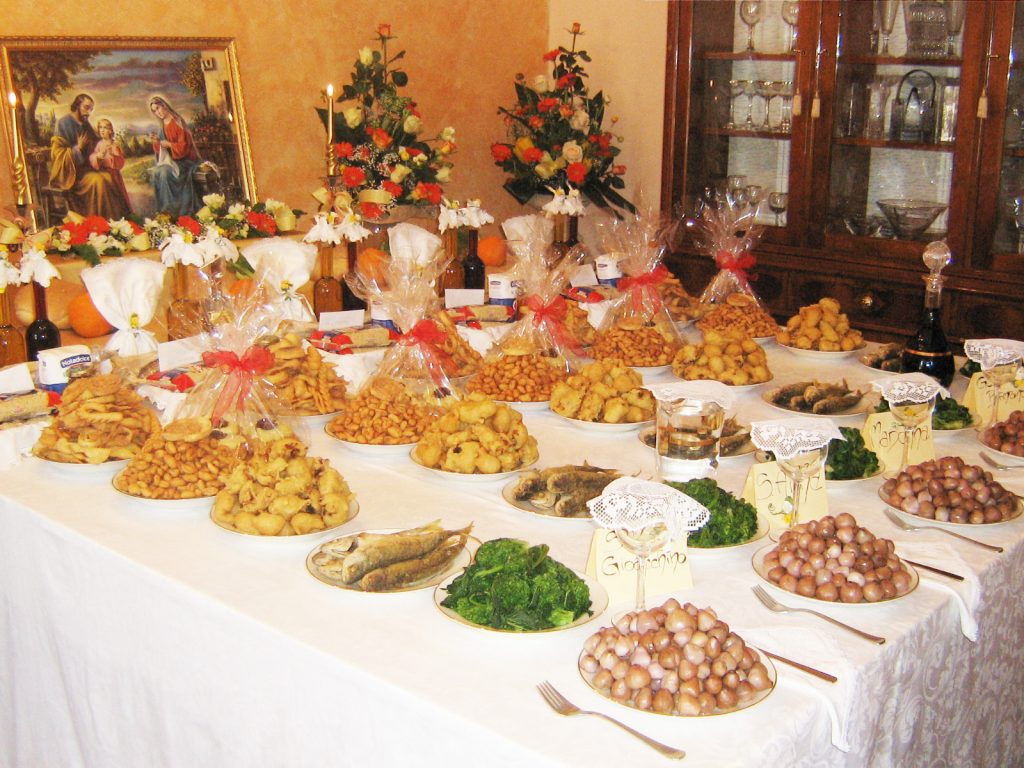 In appreciation, Sicilians prepared huge tables of food and invited everyone to eat as much as they wanted. What many have forgotten is that the people served food and hospitality to the poorest among them first. Why? It was a way to remember the gospel story of innkeepers turning away the Holy Family during the cold winter.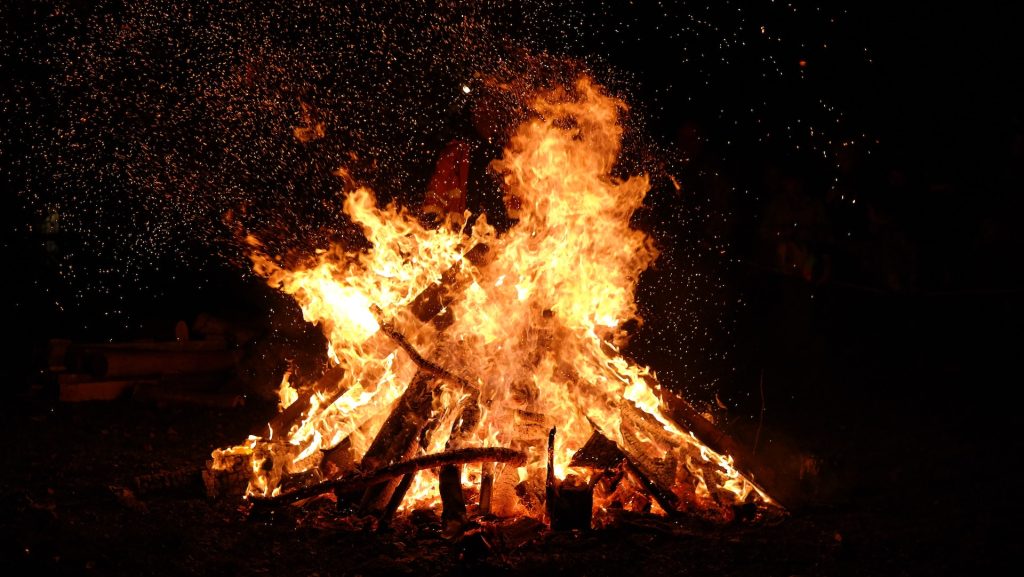 One additional ritual associated with the feast commemorates St. Joseph's attempts to keep Mary and Jesus warm. Many towns would hold huge bonfires (Fuochi nella Notte) on March 19 to celebrate the end of winter. The people would pile up what remained from the previous year's harvest and burn it. Once the fire burned down, people would collect some of the ashes to give them good luck for the following year.
Today, many towns still celebrate Fuochi nella Notte in honor of St. Joseph, although the date may vary from March 17-19.