March 19th is St. Joseph Feast Day
While the Irish and a lot of the world celebrate St. Patrick on March 17, Italians are preparing to celebrate St. Joseph on March 19. The feast day, which honors Joseph as the husband of Mary and earthly father to Jesus, is also Fathers Day in Italy and much of the world. In Sicily and much of southern Italy, the day is a celebration of family.
Leggi questo articolo in italiano.
The History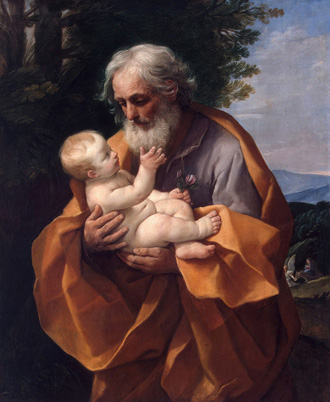 The Italian dedication to St. Joseph dates to the middle ages. At the time, Sicily was suffering from a drought and ensuing famine. In order to survive, the people ate fava beans, a food that they normally fed their livestock. Sicilians prayed to St. Joseph for rain. The rain came; the drought ended; the crops grew; and the famine ended.
To honor St. Joseph, Sicilians prepared tables of food in thanksgiving. Even today, Sicilians and southern Italians celebrate St. Joseph with large feasts that involve prayer, altars, and food.
The Altar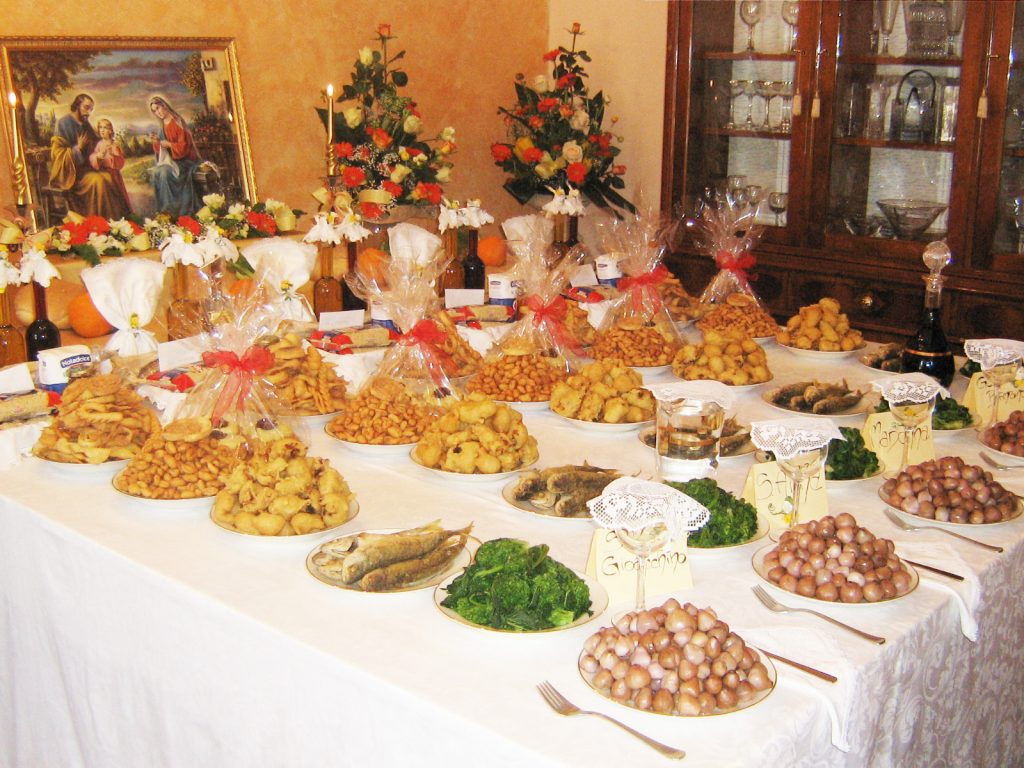 The tradition of la tavola di San Giuseppe (St. Joseph's Table or altar) came about from the first thankful celebration. Once they harvested their crops after that rain, Sicilians invited the less fortunate, sick, homeless, and poor to share their food. Although less popular in the US today than in the past, creating la tavola di San Giuseppe is an important part of the celebration in southern Italy and Sicily.
Generally, the altar has three or more levels with a statue or picture of St. Joseph at the head. Surrounding him on the other levels are foods, gifts, candles, rosaries, prayer cards, and flowers. Those who share in the food do so as a remembrance of those who found sustenance after the miracle rains.
The Food

Typically, the foods on la tavola di San Giuseppe include citrus fruits, pastas, fish, and breads. Because the feast day falls within Lent, there usually is no meat on the table. The traditional foods that decorate the table are symbols of the legend of the drought, famine, and saint.
Citrus Fruits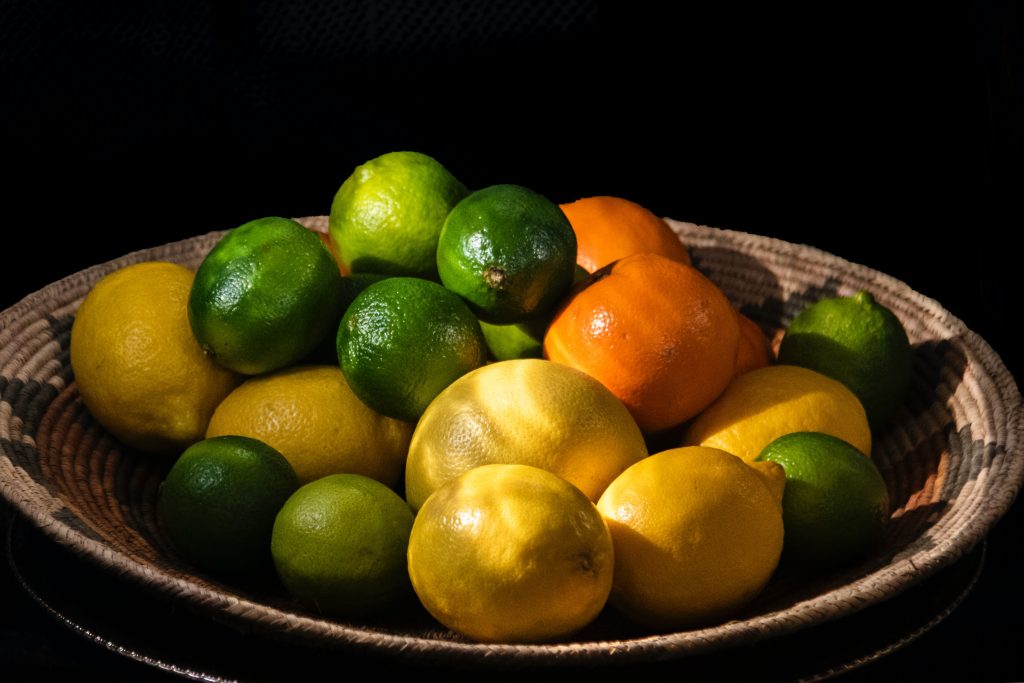 Brought to Sicily by the Arabs in the 9th century, citrus fruits thrived in the climate of the island and southern Italy. Less acidic and sweeter than other varieties, these Sicilian lemons are an important part of Sicilian cuisine. On la tavola di San Giuseppe, the lemons are meant to bring luck….especially to unmarried women.
Fava Beans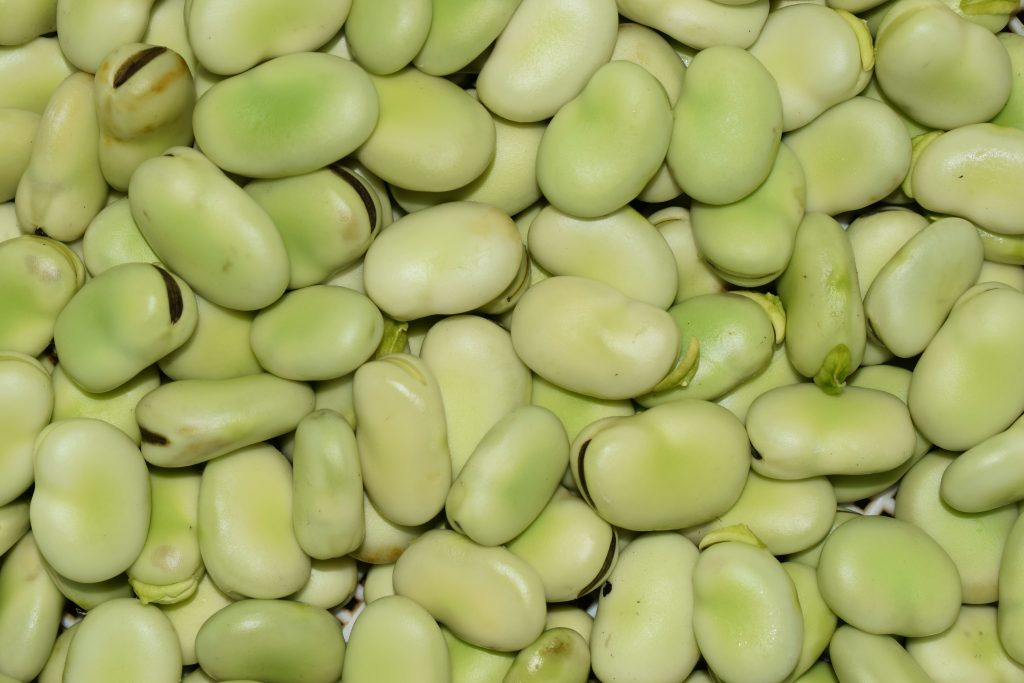 To honor the beans that sustained the people during the drought and famine, cooks include fava beans on la tavola di San Giuseppe. While some families include fava in a pasta dish, others serve them plain as a snack. (Large, flat, oval-shaped green legumes, they look like overgrown lima beans.) They represent abundance and good luck on the tavola.
Bread and Breadcrumbs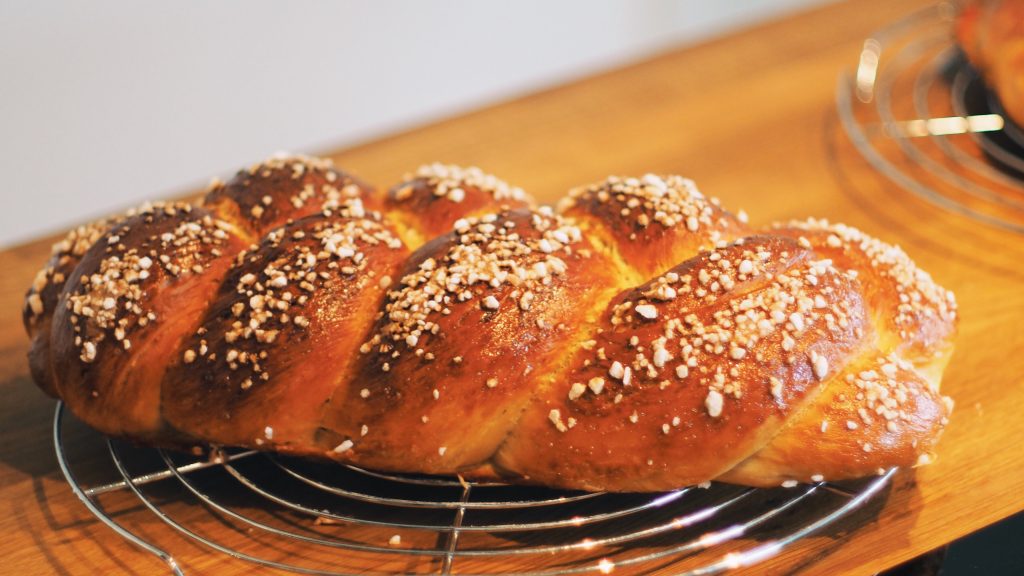 It goes without saying that bread plays an important part in the March 19 celebration. Pan di San Giuseppe (St. Joseph's bread) is a slightly sweet, bread that bakers shape to resemble crowns, crosses, St. Joseph's staff, and more. Some bakers put raisins in it, and others sprinkle it with sesame seeds. Since St. Joseph was a carpenter, and the sesame seeds represent the sawdust left on the floor of his workshop at the end of the day.
Breadcrumbs, which also represent sawdust, top other dishes during the feast. While it is not made in all regions, pasta with breadcrumbs is a popular dish on la tavola di San Giuseppe. The "poor man's parmigiana" also tops vegetables and fish.
Fish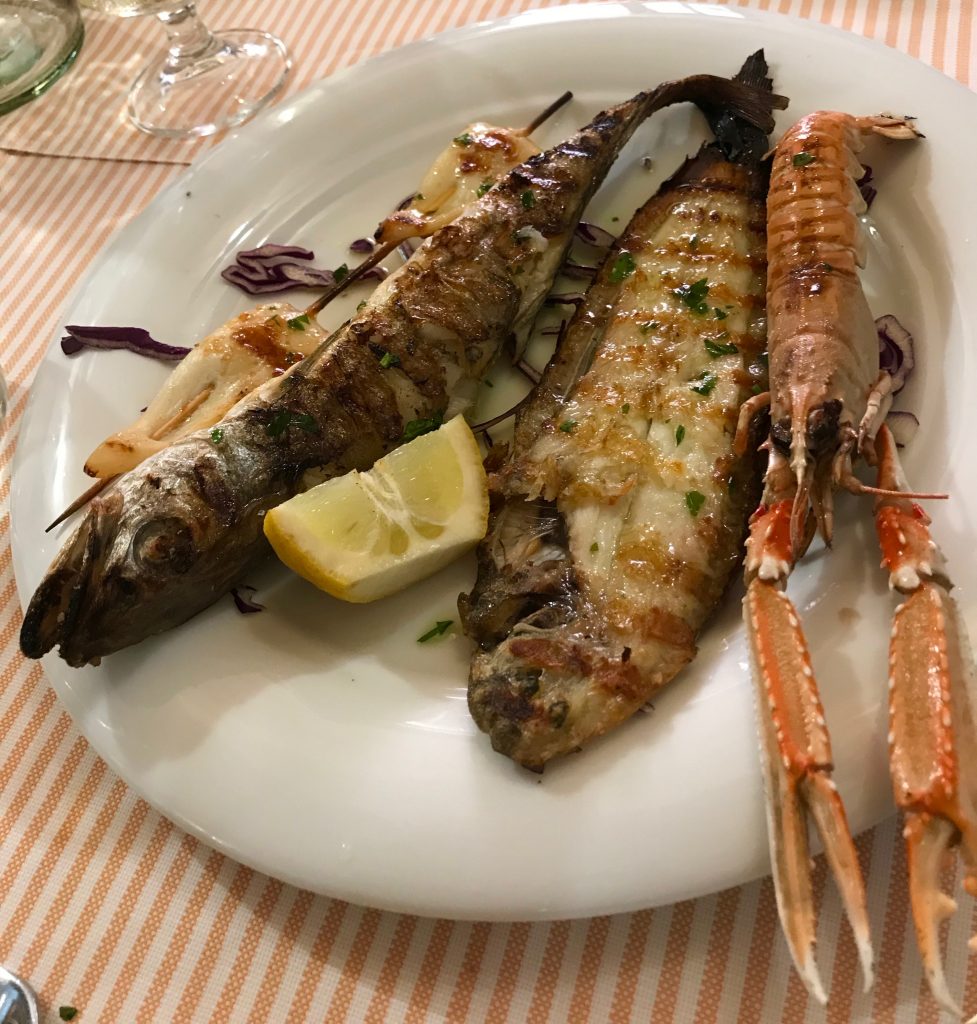 Since seafood has always been a main source of nutrition in Sicily, the tavola always includes several types of fish. Calamari and sardines are usually there, but shrimp and other fish are in abundance, too.
Sweets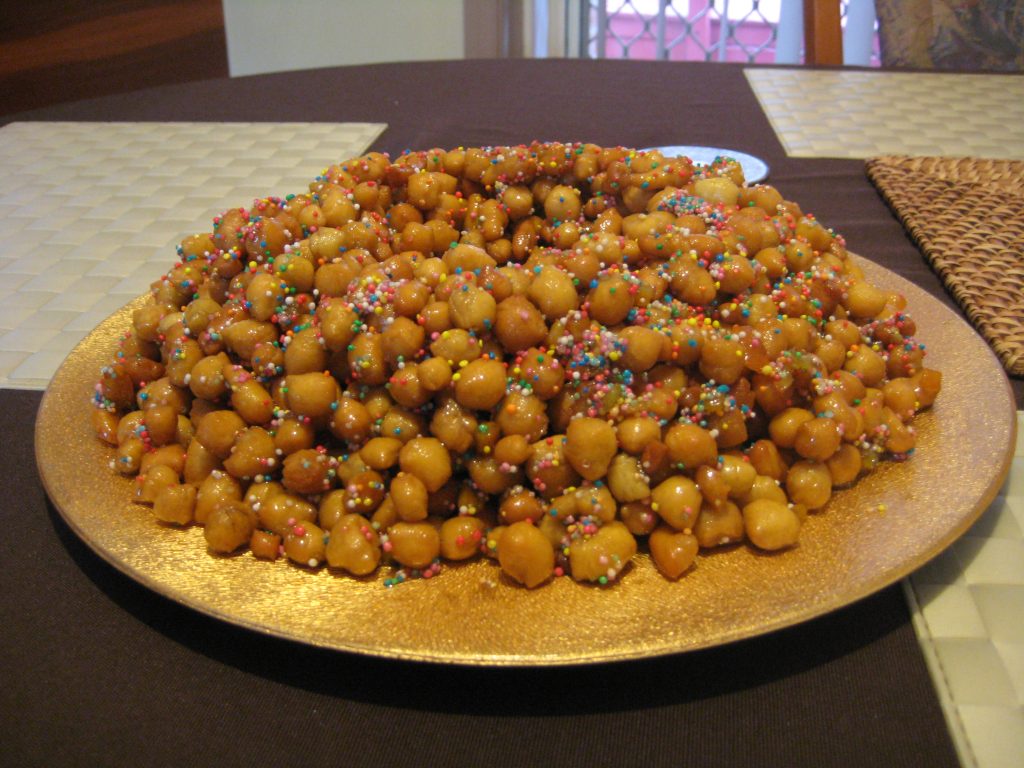 No Italian celebration takes place without sweets. The la tavola di San Giuseppe contains an abundance of biscotti, chocolates, cannoli, cakes, and more. Even those on a diet can enjoy fruits and fruit salads.
The most traditional pastries are the zeppole (a fried pastry similar to a cream puff), and struffoli (fried dough balls covered with honey and nuts, jimmies, or chocolate).
St Joseph's Day Today in the US

While St. Joseph's feast day is not popular throughout the States, Italian communities in larger cities and churches do hold celebrations. New Orleans, a major port of entry for many Sicilian immigrants, holds celebrations in both churches and public spaces. In addition, they have a large parade where participants hand out green, red, and white beaded necklaces and fava beans.
You can also find celebrations in many cities in New York (New York City, Syracuse, Buffalo/Lackawanna, Niagara Falls, Rochester, Utica/Rome); New Jersey (Hoboken, Hawthorne, Jersey City); Illinois (Chicago, Elmwood Park, Rockford); Providence, Rhode Island; Hartford, Connecticut; and Gloucester, Massachusetts. Instead of wearing green like the Irish, participants wear red or a combination of red, green, and white to honor the Italian flag.
---
You may also enjoy reading…
Five Italian Markets You Should Not Miss
Top 5 Reasons to Visit the Ghost Town of Celleno
To Market. To Market