We've compiled a list of the best eco-friendly wellness resorts and spas across Italy, so you don't have to.
Having to compete with an endless to-do list eventually becomes exhausting. And here at Live in Italy Magazine, we understand that taking time to stop, unwind and rewire is essential for your mental and physical wellbeing. Especially with the corona-affairs leaving even the most unperturbed folks anxious. But, given a moment's pause, wouldn't it be great to practise self-care that's just as mindful of the environment?
Yes, quite! Recent research by IBM demonstrates, treating oneself while looking after our natural surroundings is, in fact, a growing concern for 8 out of 10 consumers. So, you eco-travellers, listen up. From electric car chargers and green energy to Hammam steam baths, here are the top five best eco-friendly wellness resorts and spas in Italy.  
---
1) Leonardo Trulli Resort, Puglia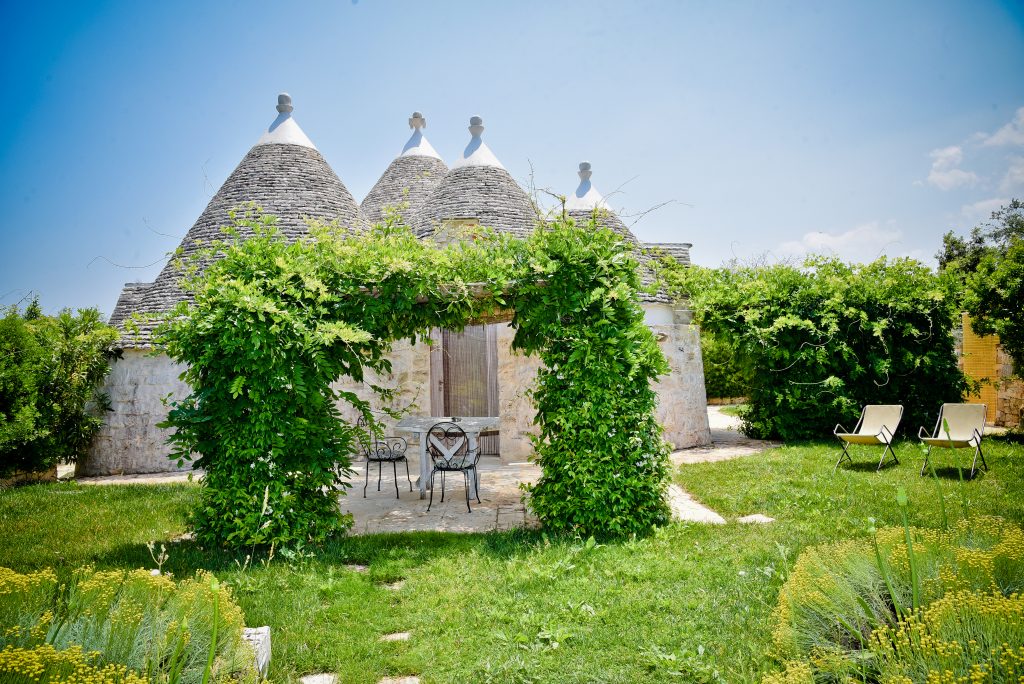 Located amid the olive groves, in the heart of the Itria Valley, minutes from the historic village of Locorotondo, Leonardo Trulli Resort is nothing short of magical. You just have to look at its 18th century Trullo architecture (dry-stone farmer's huts that punctuate the terracotta soil) to see that preserving Apulian traditions and the Southern landscape here takes pride of place. And the on-site electric car chargers are no exception!
When it comes to eco-friendly wellness, its Trulli scrumptious itinerary includes lounging in your room's private garden with only the cicadas for company, outdoor yoga and cooking classes, replenishing meals containing homegrown vegetables and organic local produce, beach visits, horse-riding and alpine cycling tracks, padel courts, a salt-water lido (originally a cistern to harvest rainwater) and a juicy selection of massages. Did we mention there's wine tasting, too?
2) Resort Valle dell'Erica, Sardinia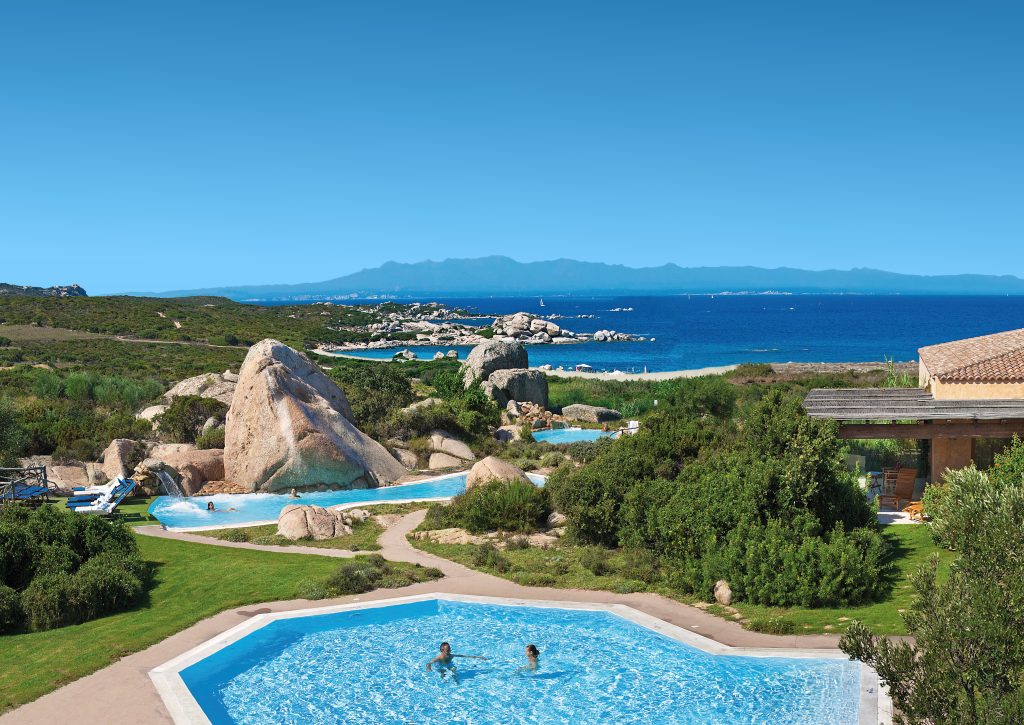 After a luxurious stay that's eco and family-friendly? Look no further than Resort Valle dell'Erica. Its dedication to 100% green energy and local suppliers won it "Europe's Leading Green Resort" at the World Travel Awards and Condè Nast Traveller "Reader's Choice Award" in 2019. Meanwhile, the kid's play area will award you with hours alone in the sauna or Hammam steam bath.
Situated next to an unspoilt coastline of sandy beaches and wind-carved coves, it's moments from the ancient village of Santa Teresa Gallura, within the National Park of the Archipelago of La Maddalena and the Natural Reserve of the Straits of Bonifacio. Just think, breath-taking excursions by land, sea or sky, floating between three salt-water pools connected by a 'swim-up' bar, complimentary Sardinian cooking lessons, Thalassotherapy massages and plenty of beauty treatments.
3) Vegan Agrivilla i pini, Tuscany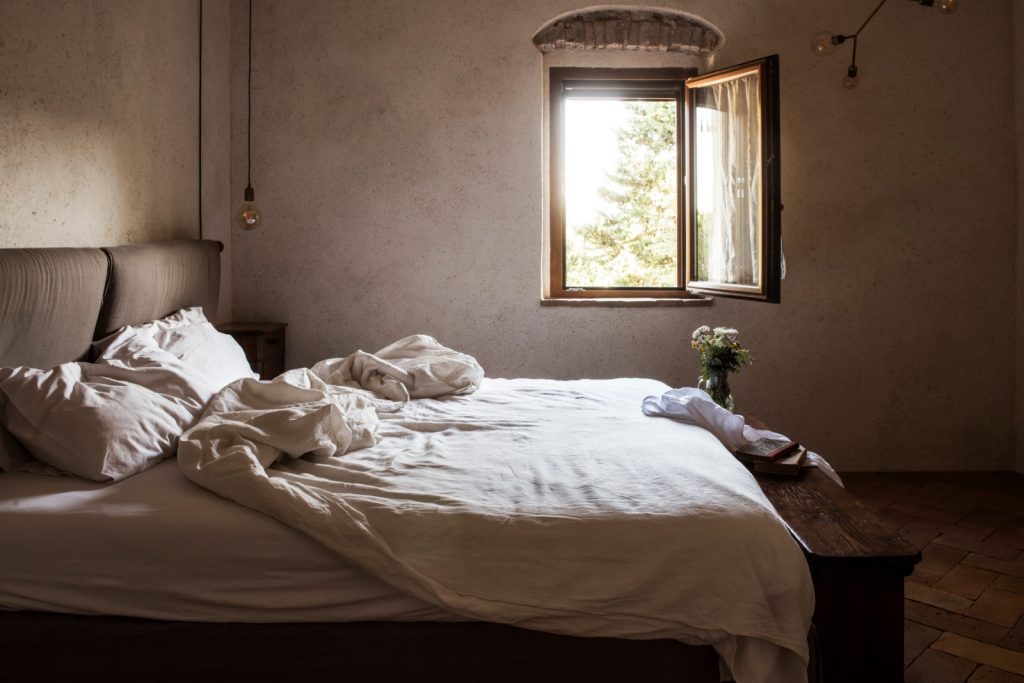 Antique and upcycled furniture, hemp and chalk-finished walls, handwoven linen and woodwork by the best Tuscan carpenters, Vegan Agrivilla i pini is an Instagrammer's dream. Tucked away on a hill above the bustling streets of San Gimignano, this wellness resort was once a refuge for pilgrims along Via Francigena. Today, it continues to extend the same warmth to all visitors, nourishing them from the inside-out with medicinal herb blends and delicious plant-based meals sourced from the garden or local organic farmers.
You can expect a plastic-free stay, organic cotton towels and sheets, all-natural mattresses, foraging, beehives and insect hotels, outdoor lounging spaces and a salt-water swimming pool. Committed to sustainable energy and biodegradable cleaning products, it even air dry's its laundry – something to consider when packing your bloomers.
4) La Subida, Gorizia Collio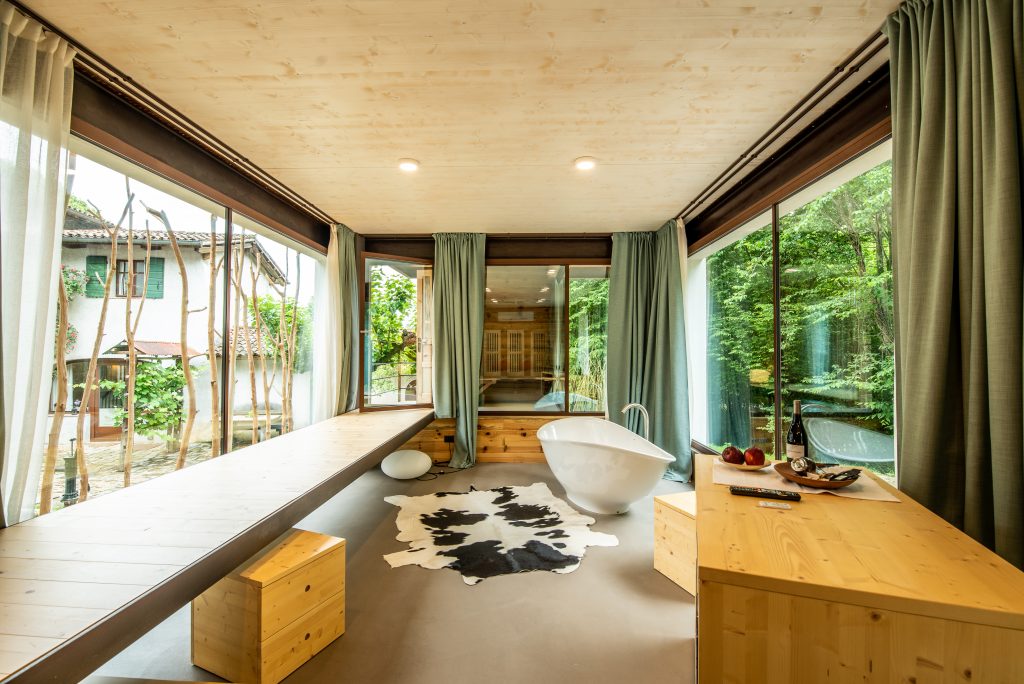 If you're into rustic elegance complete with sheepskin throws, hay bales and canopied four-poster beds, La Subida is one for you. This family-run country resort, thickly surrounded by Gorizia Collio's hilly woods, boasts a quaint Trattoria serving regional delights with a generous wine cellar, a tree-house spa offering holistic treatments and massages, and a huge outdoors bathtub to soak in.
But that's not it. There's a gorgeous garden with a swimming pool, a tennis court, a manège with a fantastic group of horses to walk and ride, a rich seam of scenic walks and cycle tracks, and even a solar-powered vinegar distillery to explore. Its commitment to responsible energy extends to refraining from traditional air-conditioning and using woodchip heaters in the rooms throughout winter. Need we say more?
5) Le Fay Resort & SPA Lago di Garda, Gargnano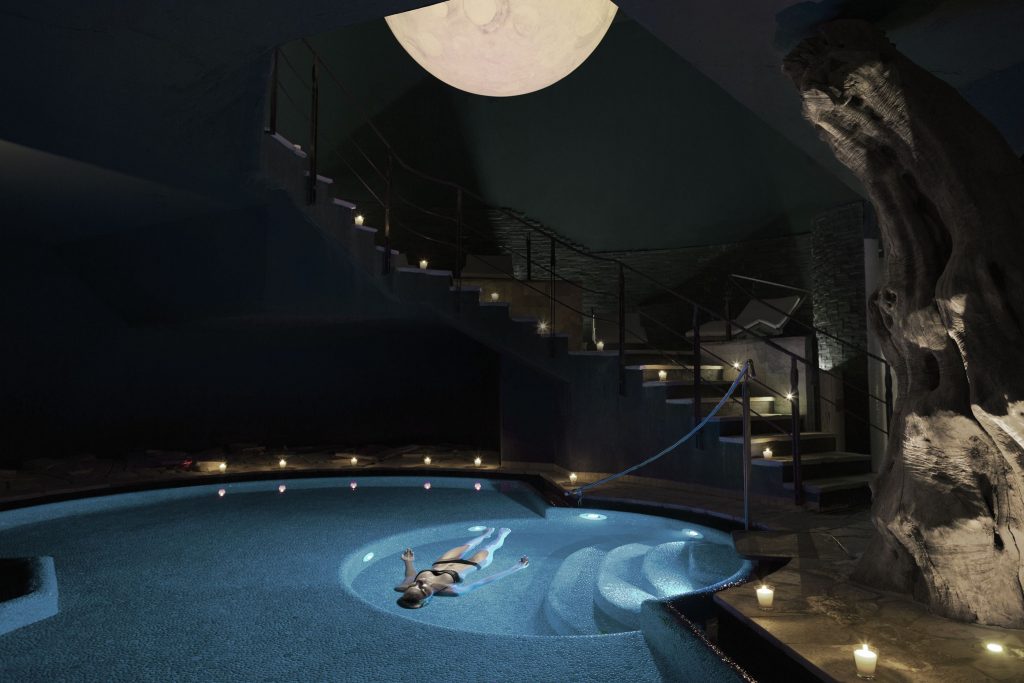 This luxurious wellness resort is central to the spectacular Riviera dei Limoni and was carefully designed to fit into the landscape, using only locally sourced natural materials and architecturally inspired by the region's resplendent lemon groves. It was the first tourism facility in southern Europe to obtain the prestigious "Green Globe" award and has been completely Co2 free since 2013. Yes, seriously.
And you'll be glad to know that its rigorous environmental practice doesn't compromise the wealth of wellness rituals in store: countless massages and hair treatments, an indoor thalassotherapy pool, acupuncture, a range of saunas and relaxation zones, a therapeutic energy garden and outdoor fitness trail, a gym overlooking the lake, a chlorine-free infinity pool merging into the horizon and detoxifying dishes with lashings of extra-virgin olive oil!
---