Reader's Choice
What restaurant in Italy doesn't have a great view? Whether it's an ancient wall, historical site, or a cliff with a stunning sea view, to choose the "best" would be difficult. So, we asked our readers. Here are their best restaurants with a view in Italy.
Comment below to add your favorite!
Rifugio Novezzina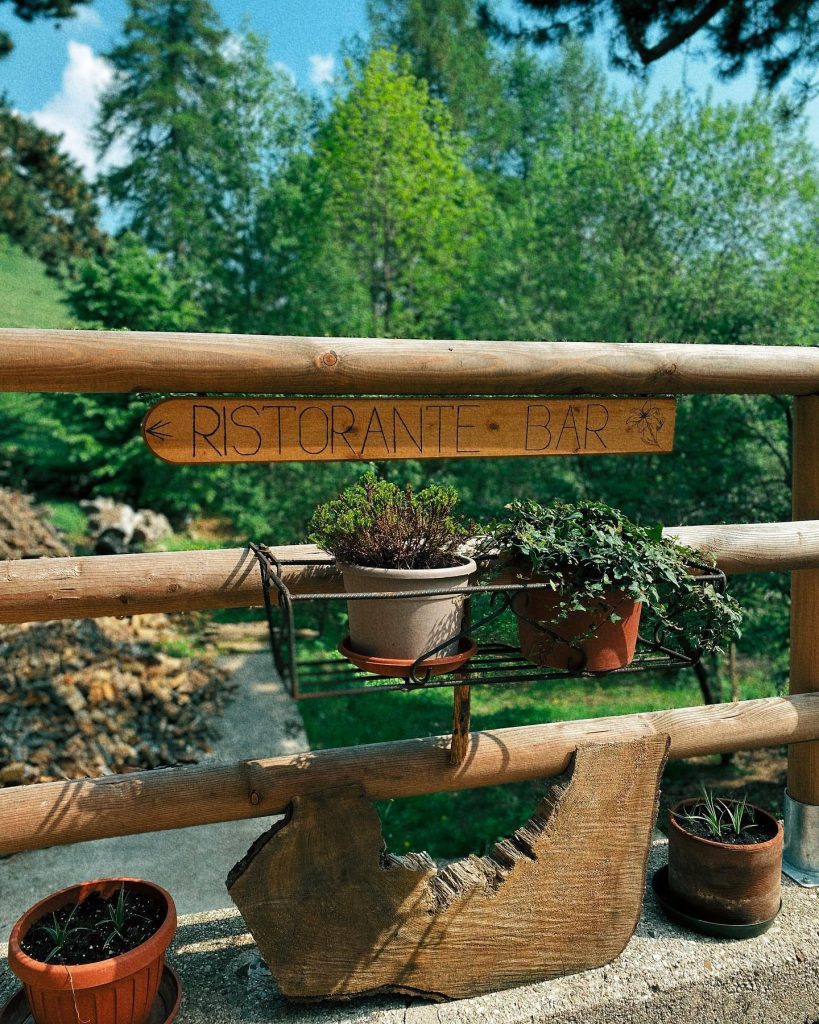 Summer is here and while many people head to Italy's beach towns, some are looking for a more tranquil escape. If you rather be surrounded by nature than beach umbrellas, Rifugio Novezzina is for you! Located at an altitude of 1,235 m on the eastern side of Monte Baldo, Rifugio Novezzina is the ideal place to spend pleasant and peaceful moments in a botanical wonderland. The
The restaurant offers breathtaking views, genuine hospitality, and cuisine made of authentic flavors. Walk in the path of Francesco Calzolari (1521), a botanist and pharmacist who founded "Theatrum Naturae" –the world's first Botanical Museum. The slopes of Mount Baldo are home to 43% of the entire Alpine flora, half of all Italian orchid species (over 60) and as many as 40% of known butterfly species (2,085).
Nourish your soul at a scenic 'table with a view' and enjoy sustainable cuisine prepared by Chef Piero Costantino. He specializes in traditional mountain cuisine using the scents of the splendid botanical garden.
www.rifugionovezzina.com
www.facebook.com/officialnovezzina
www.instagram.com/rifugionovezzina
Nessun Dorma (Manarola) recommended by @artwewonderful
Visit Nessun Dorma's website and you will be greeted by these words: "Yes! We have no pasta or pizza"! Keep scrolling because if you're a foodie pursuing a taste of authentic Italy, you will be delighted with their culinary experiences: food made with the hands and locally sourced; boat tours; and a Pesto Experience. Here is the story and dream realized of Simone and Sara, or as they describe themselves, "two young locals in love with Manarola and this job."
Locanda Fontezoppa (Civitanova) recommended by @wonderfulmarche
At Locanda Fontezoppa in Le Marche, you will wake up among vineyards. The inn is surrounded by Cantina Fontezoppa vineyards, yet the sea is on the horizon. The restaurant offers seasonal food using locally sourced fruit, vegetables, oil and of course, wine. Their main courses and desserts follow Nonna's recipe book whose allies in the kitchen were passion and time.
Ristorante da Constantino Positano recommended by @leonardo_giancola
You won't find a lot of information about Ristorante da Constantino on the web, but their Instagram and Facebook posts will make your mouth water! Visitors' reviews say it all and Da Constantino credits Chef Rosetta for sharing her love and passion that can be tasted in each dish. Visit their bio link to see the menu.
Grand Hotel Timeo (Taormina) recommended by @joespizzaphilly
If looking for a luxurious hideaway in Sicily, Ristorante Timeo at the Belmond Grand Hotel Timeo has it all. Backdropped by Mount Etna and Naxos Bay, enjoy a breathtaking sunrise while sipping your coffee. Then, indulge in a timeless Sicilian moment enjoying granita and brioche for breakfast. Your culinary journey can continue all day with a superb menu of locally sourced Sicilian favorites.
Bamboo Vistamare Restaurant (Ravenna) recommended by @lorenzodiamantini
If looking for an unforgettable romantic dinner by candlelight surrounded by a starry sky, don't miss dining at Bamboo Vistamare Restaurant. They offer gourmet Mediterranean cuisine based on fresh fish and typical local products. They also offer the perfect setting for special celebrations and business meetings.
Ristorante da Massi (Trastevere) – New Follower
Ristorante da Massi recently followed us on Instagram. You'll find typical dishes of the Roman and Jewish tradition, all with homemade pasta and respecting the flavors of tradition. While dining, admire a charming atmosphere with wooden beamed ceilings alongside the ancient walls of Trastevere. Although they were not referred to us by one of our readers, they have received over 2,000 positive reviews on Tripadvisor.
---
Visit Rifugio Novezzina!
Rifugio Novezzina's management is built from an intertwining of relationships, knowledge, cultures, and different experiences. Their goal is to pursue the full development of people and environmental sustainability. Rifugio Novezzina collaborates with entities from different fields of activity such as dance, yoga, music, cinema and theater, sport, and astronomy. Their partner Fòov is a dance company that deals with training and choreographic research through the artistic work of the choreographer Lucia Salgarollo. They carry out a multidisciplinary artistic research work (dance, photography, video) enhancing the context of where you are with outdoor experiences.
www.rifugionovezzina.com
www.facebook.com/officialnovezzina
www.instagram.com/rifugionovezzina | Sponsored