Chat with an Expat: Meet Mimi M.
When we spoke with Mimi M. aka Abroad in Milan, she felt the urge to be frank. Moving to Italy hasn't been easy. Falling in love and finding her partner, Luca has changed her life dramatically and mostly for the better. However, Mimi expressed the challenges of adapting, being accepted socially and the increased stress of living in Milan during the pandemic — one of the most impacted Italian cities that is now in its second lockdown.
Read Mimi's journey that began in New York and Miami to Milan, and how her love for art and history led her to visit Verona, the city of tragic love. You can also follow her "strange, inspiring and sometimes beautifully ridiculous experiences," on her Instagram "Abroad in Milan" @AbroadinMilan.
"Love is heavy and light, bright and dark, hot and cold, sick and healthy, asleep and awake —

It's everything except what it is!"

― William Shakespeare, Romeo & Juliet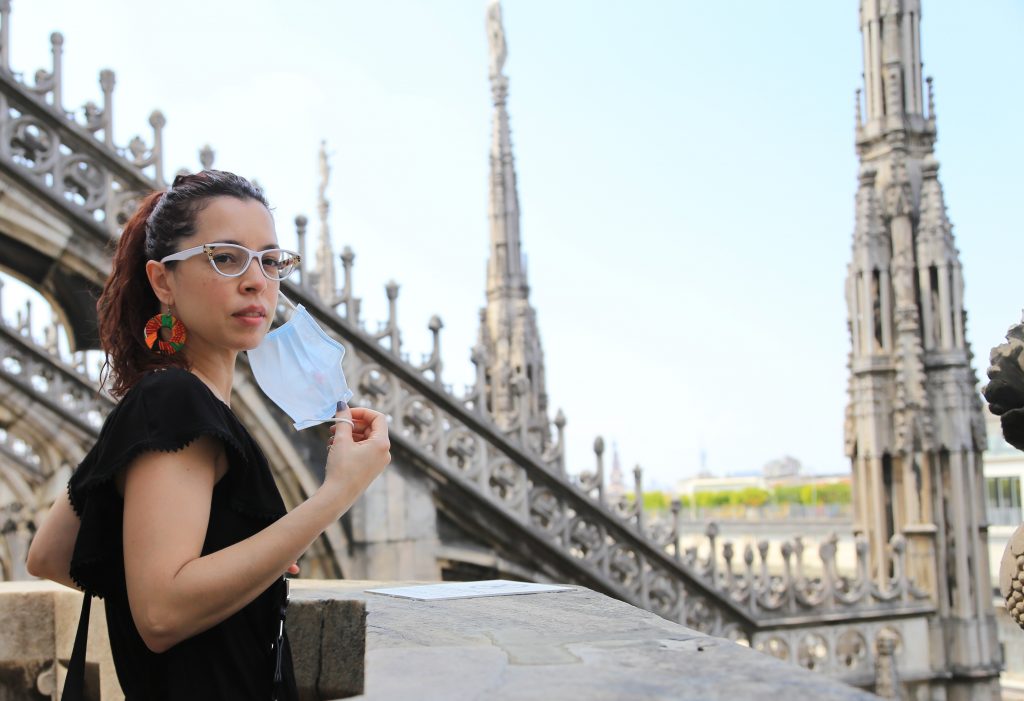 Tell us a bit about yourself. Where are you from?
I'm half Dominican and half Puerto Rican so of course I was born in New York City, but I grew up in Florida. I moved back to New York some years before coming to Italy. I've lived in more than 10 different cities since leaving home, always looking for the next best thing. At this point, I'm sort of a moving expert — I've done it so many times.
When did you move to Italy and why?
I've been coming back and forth since 2016 after reconnecting with Luca, a handsome Italian guy I met in 2009 while I was living in Miami, but I've made a more permanent move now.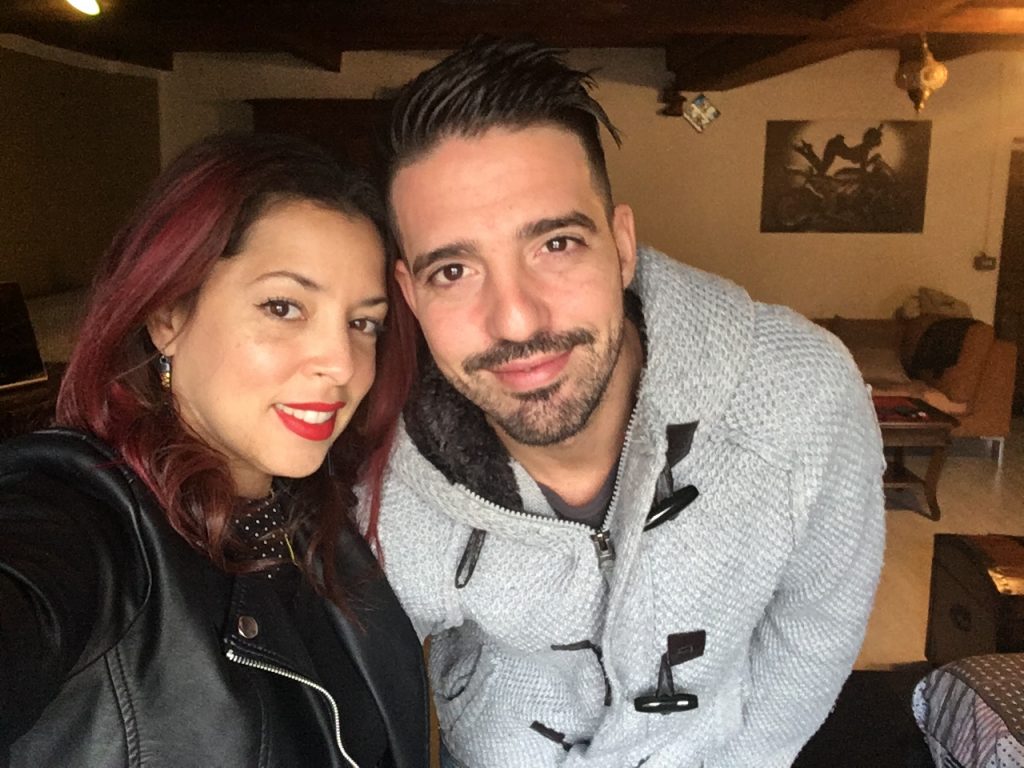 Do you speak Italian? And, if so, how and when did you learn it?
I speak decent Italian. I mean, I can carry on my daily business in Italian but struggle with complex or technical subjects like reading work contracts or trying to figure out the infamous Italian bureaucracy.  I have been able to maintain employment for a couple of Italian companies, including in retail and in Food & Beverage, with few language problems.
I started teaching myself about 6 months before moving to Milan so I had a really good foundation by the time I got here. I would regularly listen to the news in Italian, translate all my written conversations with Luca, watch Italian movies, and of course, had a little travel conversation book.
I also speak Spanish fluently which helped me learn quite fast.
Are you working in Italy? If so, what do you do? Explain about the challenges of acquiring work status.
Yes, I was working as a supervisor for Sheraton Hotel but I lost that after the Coronavirus ravaged the tourism industry here. Now, I'm working as a part-time English Teacher until I can find something full-time, which is the default job for American expats. English mother tongue, or EMT, teachers are always in demand in Italy and requests have not waned with the pandemic since we can still teach online.
Unfortunately, acquiring legal work status in Italy for most foreigners pretty much means that you're either a highly-specialized professional, like a university professor poached by one of the local colleges, or married to an Italian citizen. All these other myths you read online about being able to move here and magically finding a job a few months later, are just that. Although they could exist, I've never met another American that came on vacation or on a student visa that was able to successfully turn that into permanent legal status, aside from children of Italians who were born abroad. And most employers only hire people with legal work status.
Do you plan on becoming an Italian citizen?
I'm content as a permanent resident, legally speaking. I don't have any interest right now in becoming a citizen and don't see an additional benefit. A lot of foreigners want to do it in order to obtain an Italian passport, making it easier to travel to some other European countries. As a resident, I haven't experienced a need for citizenship—I travel without issue.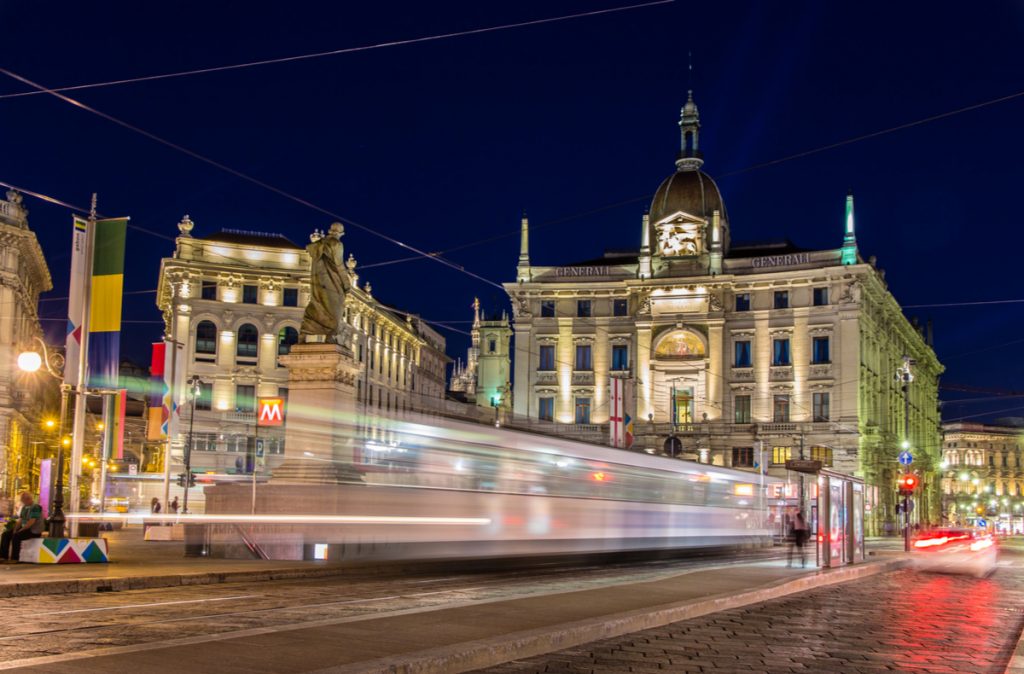 Milan is a big city. Did you need a lot of time to adjust to living there? What do you most like and dislike about Milan?
I moved here from The Big Apple, which means most other big cities around the world would seem like small towns. Although, New York seems to have it all, it may just be too much. Milan on the other hand is a really nice balance between big city life and small town vibes. There are so many events and shops and restaurants. The people are diverse and art and history are everywhere. Dealing with traffic and parking doesn't make you contemplate suicide that much!
Adjusting to big city life is never the issue I have with Milan. It's mostly the small town norms that drive me crazy, like so many stores, supermarkets, restaurants, banks, post offices, etc. close in the middle of the day for their "nap time," or they have extremely limited hours. Basically, they close when I need to go there. Another difficulty of living in Italy as an American is building and maintaining a social life. The few friends I do have are all expats because Italians are notoriously closed off to making friends outside of their tight-knit circles. You can see the dynamic play out at any happy hour at any bar. People sit at their table with their friends and don't socialize or talk to anyone around them. It's like taboo.
Men don't ogle or approach women really, much less offer to buy them a drink from across the room; seating is not designed to create an atmosphere where people can move around or converse within different groups; there are no barstools at the bar where cocktails are prepared where you can sit alone but not feel alone by making conversation with the others around you or the bartenders. You can observe the body language too. Everyone is closed off and forms a literal circle with their own group. They observe nothing of what's happening outside of their circle. I worked in bars and restaurants in the US for years and it's strange to experience that here.
I think as an expat, adjusting to a new country never stops and the later in life you move, the more difficult it is.
As an expat, what do you miss the most? What has been the biggest challenge in adapting to a life in Italy?
That's a difficult question because I miss so many things. There are the obvious things like my friends and family, American holidays, movies at the theater in English, being able to drive with a legal driver's license, a [laundry] dryer, decent air conditioning. But I'm mostly negatively affected by not having access to the food that I want when I want; how underdeveloped the whole country is in terms of technology and trends; and having to give up on career and life goals I once had living in American, where you whole-heartedly believe almost anything is possible. Addressing those three in detail would require a separate, very long article for each!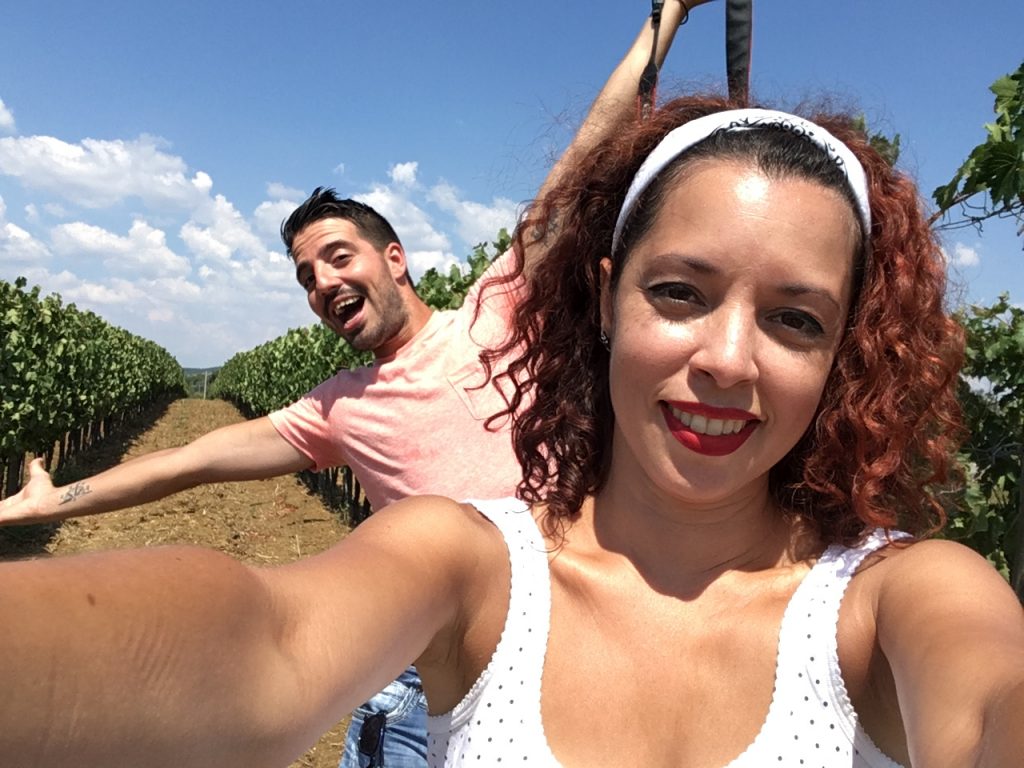 What recommendations do you have for anyone wishing to move to Italy (permanently or for an extended stay?)
DO YOUR RESEARCH! Not just all the magical, eat-pray-love-Tuscan-sun-hot-Italian-guy-cheap-wine- amazing-pizza-and-pasta research, but look at your career, your family, your partner, your eating habits… ask yourself how much of a digital native are you, why are you moving, do you have a backup plan, how fast can you learn another language, how long can you go without having any local friends, how long can you be unemployed, are you willing to do any kind of work for very little pay if needed, are you willing to give up EVERYTHING, including the future you once imagined?
What is your personal definition of an "expat?"
Although I sometimes use the word "expat", I prefer to refer to myself as a foreigner.
I sometimes joke that an "expat" is a person who doesn't like the word "immigrant" to describe themselves. So many times "immigrant" is used condescendingly or pitifully. But, if you look up the definition of an expat, there's a sense that the move is temporary versus an immigrant whose intentions are a permanent move to start a new life. While the everyday use has morphed into a way to describe a foreigner who moved from a developed nation to live permanently in their new home country. In that context I may use "expat".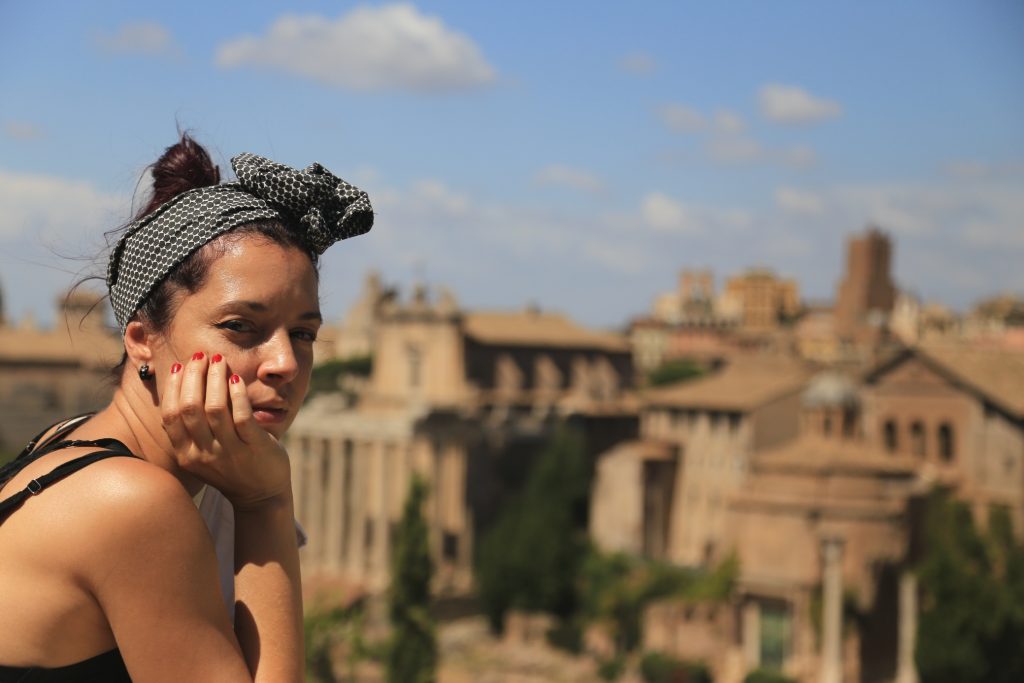 What is the most beautiful place that you've visited in Italy?
Italy is full of beautiful places so it's like deciding what kind of pasta or wine is my favorite: an impossible decision. I've been to Venice, Rome, Pisa, and Florence, for example, which most people are familiar with and can name many beautiful landmarks or events there. I prefer to name one of the most unexpectedly beautiful places.
I visited Verona with Luca a couple of years ago and was fascinated with the town. Not only did it have two of my favorite things to enjoy in any city, art and history, but it had so much more. The whole town layout looks like a painting, with its own Colosseum-like Roman Arena which is still in use today' a river that runs through the city with the mountains in the distance; an old castle and high tower; cobble stone streets with schmancy shopping, and a plethora of small, quaint restaurants. So many renowned writers and painters lived and studied here centuries ago.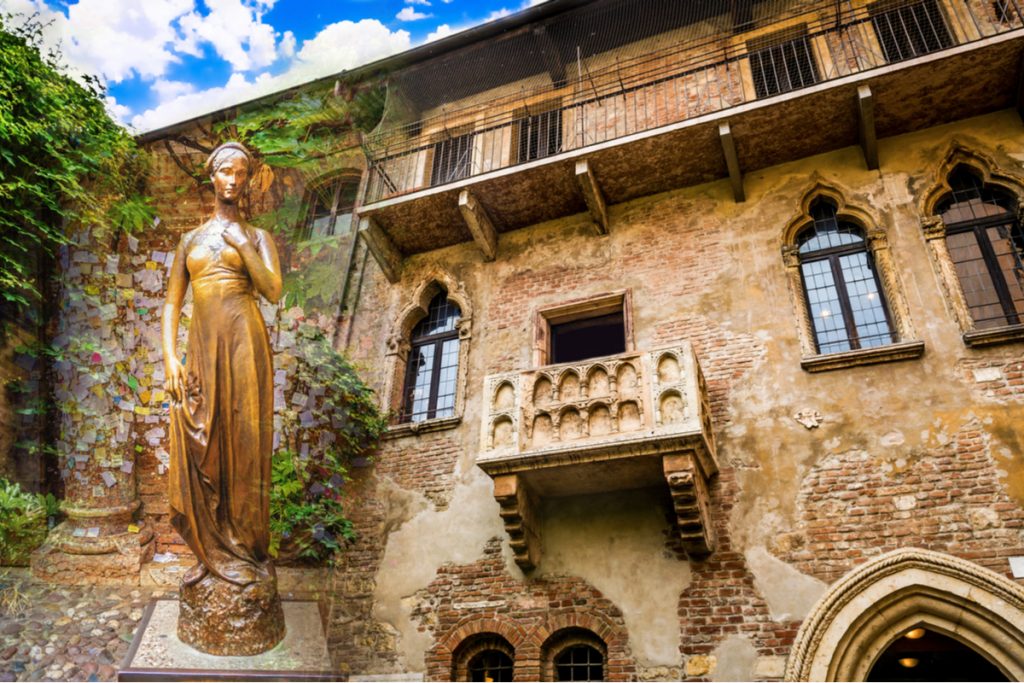 What makes all of this extra special is that the whole city is veiled in the story of Romeo and Juliet, inspired by a real family in Verona. You can actually visit the famous balcony and Juliet's "grave". As the sun goes down behind the mountains in the distance, Verona becomes this dimly-lighted, almost ethereal place that inspires a lot of romance and creativity.
Follow Mimi "Abroad in Milan" on social media!
Read another "Chat with an Expat" from Milan story here.